Whiskey Maple Cheesecake Tarts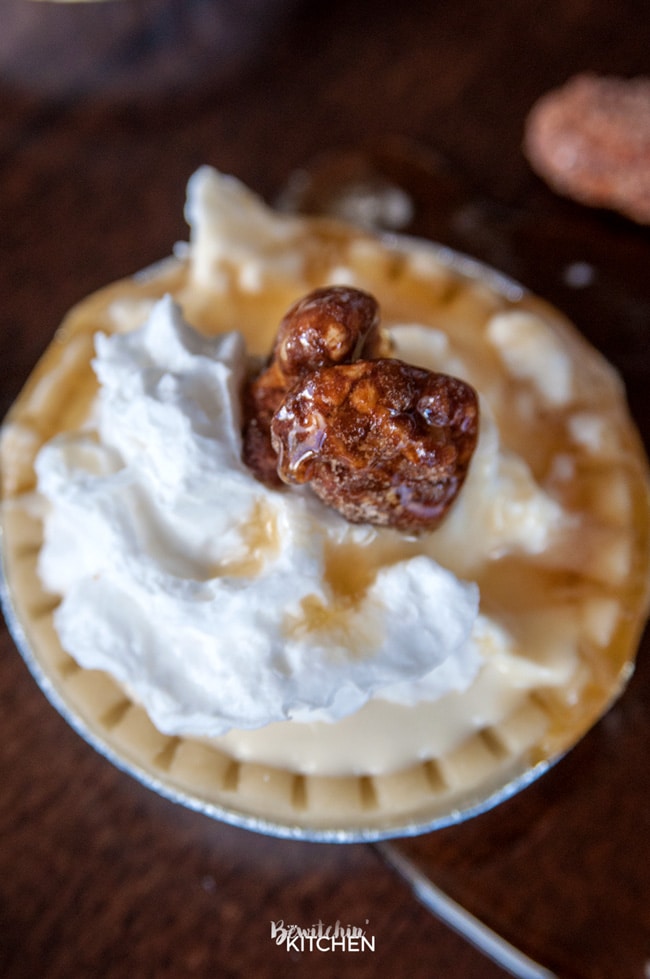 Towards the end of June, I went through a little whiskey and maple syrup phase. I made a Maple Whiskey BBQ Sauce, a Whiskey Praline Milkshake and now the recipe for Whiskey Maple Cheesecake Tarts is live. I may add a dessert dip to the mix, I'm still thinking on that.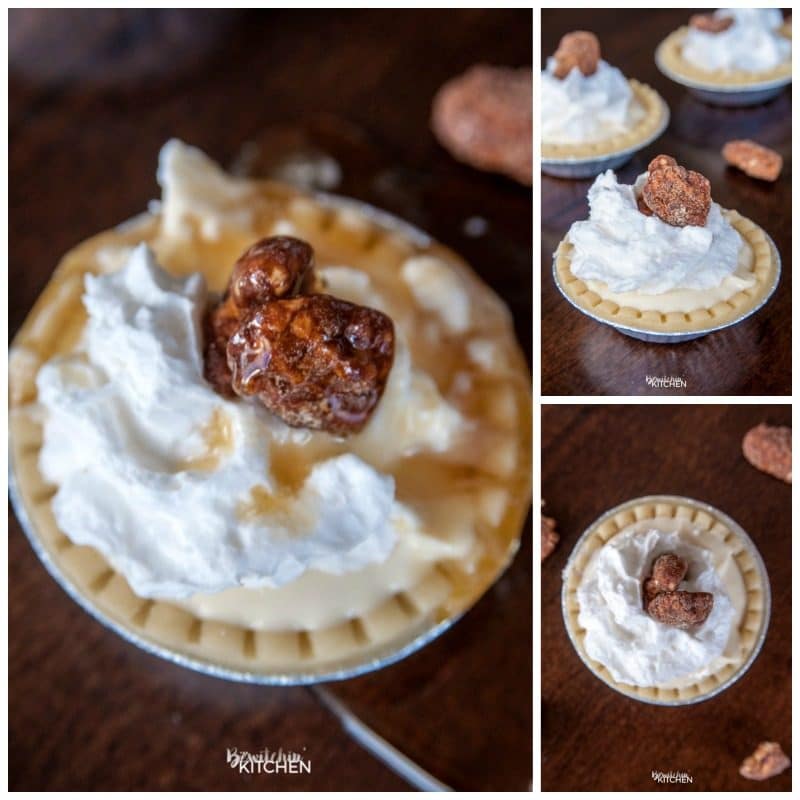 How this recipe came to be is quite random. I was working on a strawberry cheesecake tart recipe for Yummy Mummy Club, along with the whiskey recipes listed above and that's when I thought of a whiskey cheesecake.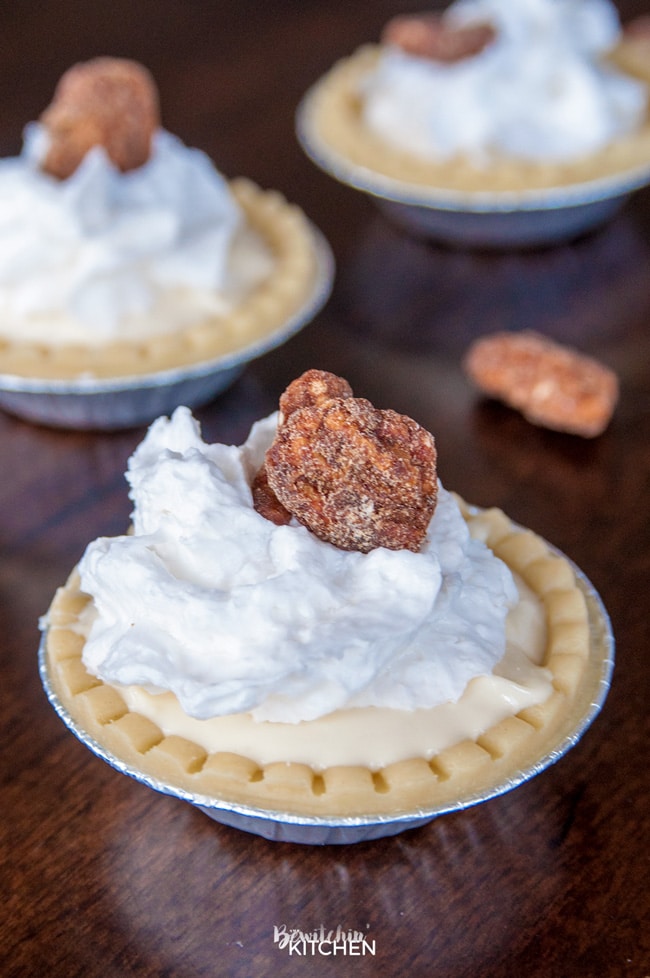 Am I crazy, some may think so but I think this recipe needed to be done. With Canadian whiskey and maple syrup, I'm sure my fellow Canadians can appreciate this dessert and to my US friends: I'm fairly certain you'll like the "bite" of whiskey that comes with this maple cheesecake tart.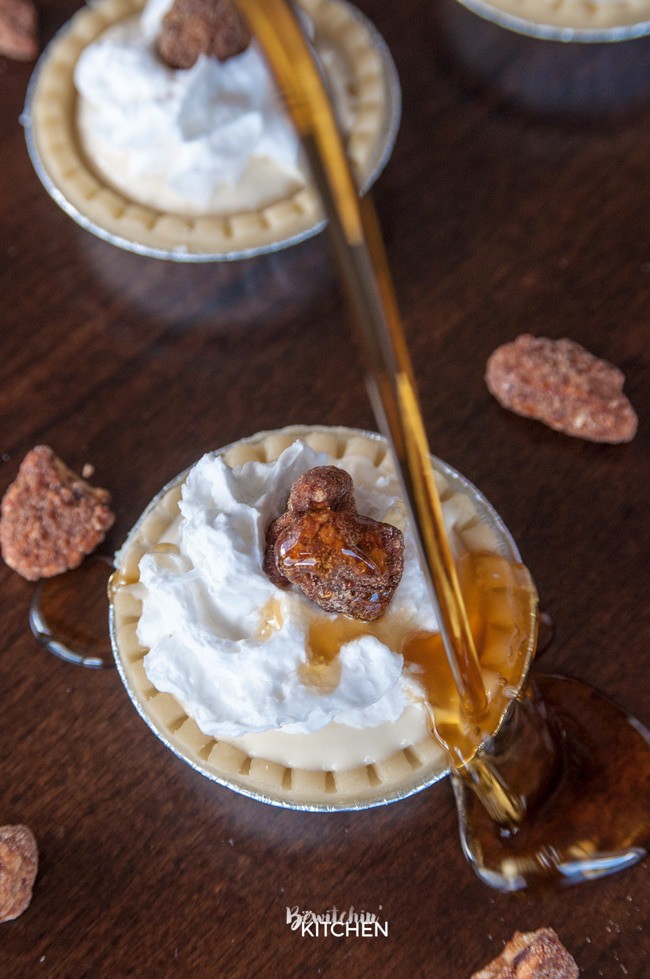 PS – I had to share the above photo. This is why I should use a tripod when I take photos. I was guessing where the tart was with the maple syrup, all while looking through my camera trying to get the shot. I missed and over poured. The result: a big mess and wasted maple syrup. It's truly a crime to waste that much liquid currency.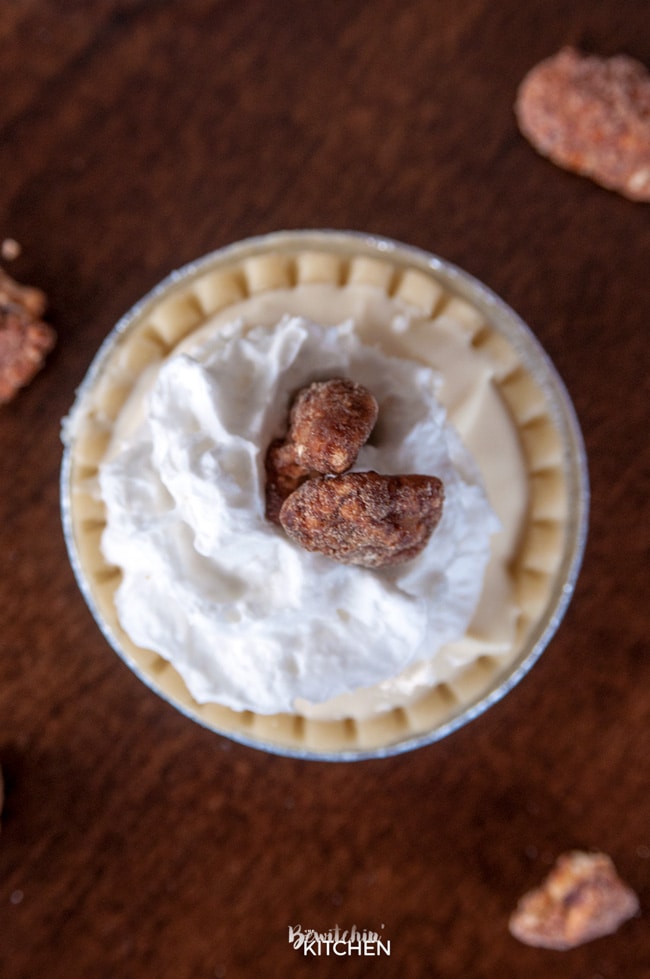 On to the recipe…
Whiskey Maple Cheesecake Tarts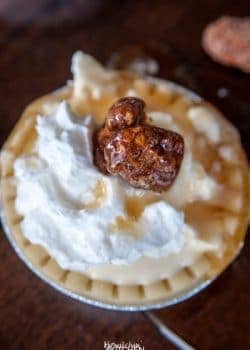 Whiskey Maple Cheesecake Tarts
Ingredients:
1 8oz bar of cream cheese
1/2 can sweetened condensed milk
2 tbsps whiskey
2 tbsps pure maple syrup
12 frozen tart shells (pre-cooked)
Optional: whipped cream, pralines, additional maple syrup
Directions:
In a medium sized bowl beat together the cream cheese, sweetened condensed milk, whiskey and maple syrup.
Spoon the whiskey maple cheesecake mixture into the tart shells and let set in the fridge for at least two hours.
Top with whipped cream, pralines, and (if you're feeling wild) additional maple syrup.
All images and text ©
.
If you have any whiskey or maple syrup lovers, please share this recipe with them.

FREE Recipe Binder
Are you constantly wondering what's for dinner?
When I don't meal plan I feel behind, and we usually end up ordering take out. This recipe binder will keep you organized and make life a little bit easier.