Whiskey Praline Milkshake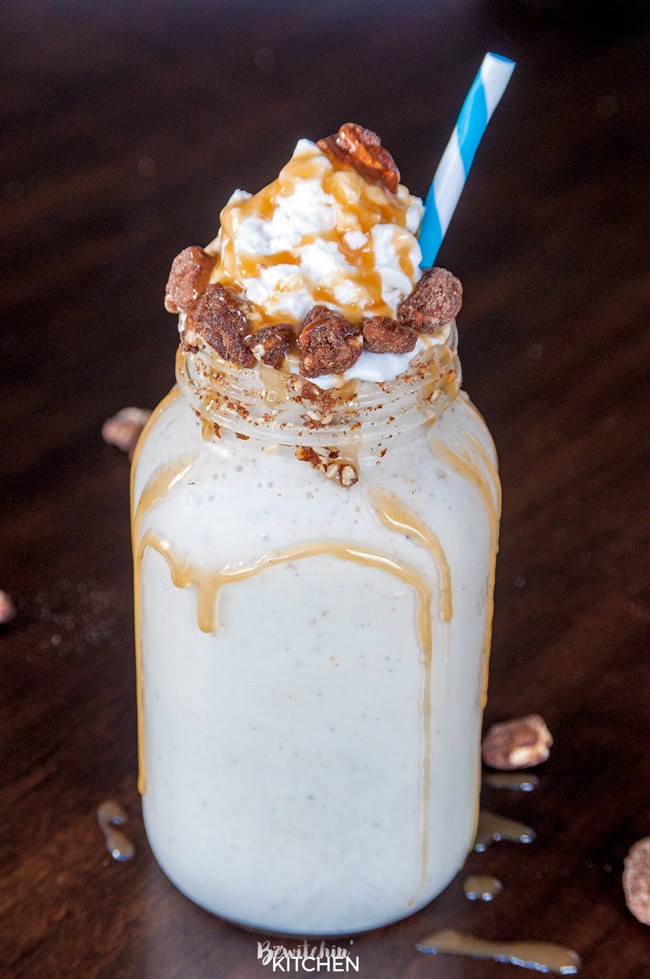 Before making this Whiskey Praline Milkshake, I haven't made a milkshake since I was a kid. So making this adult boozy dessert was a lot of fun.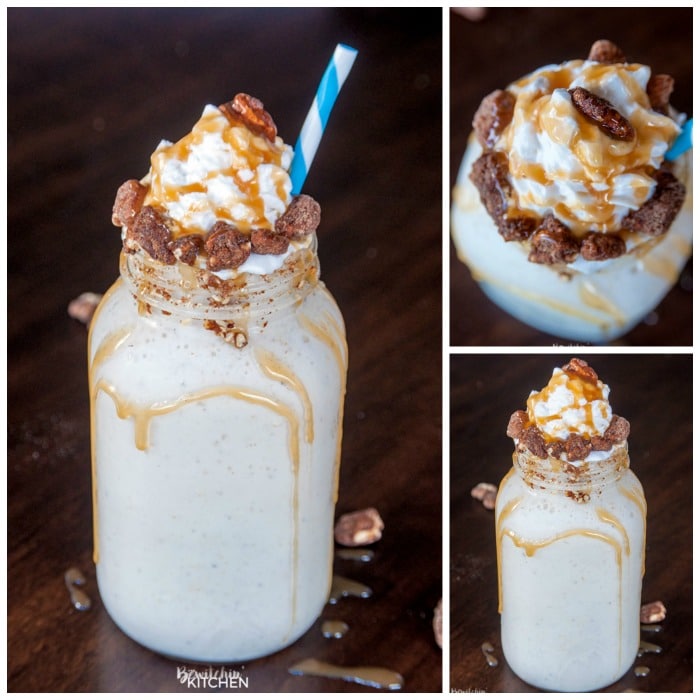 Not only is it fun to make but it's easy too (which is the best kind of dessert recipe in my mind). It only takes a minute and you're in whiskey praline heaven.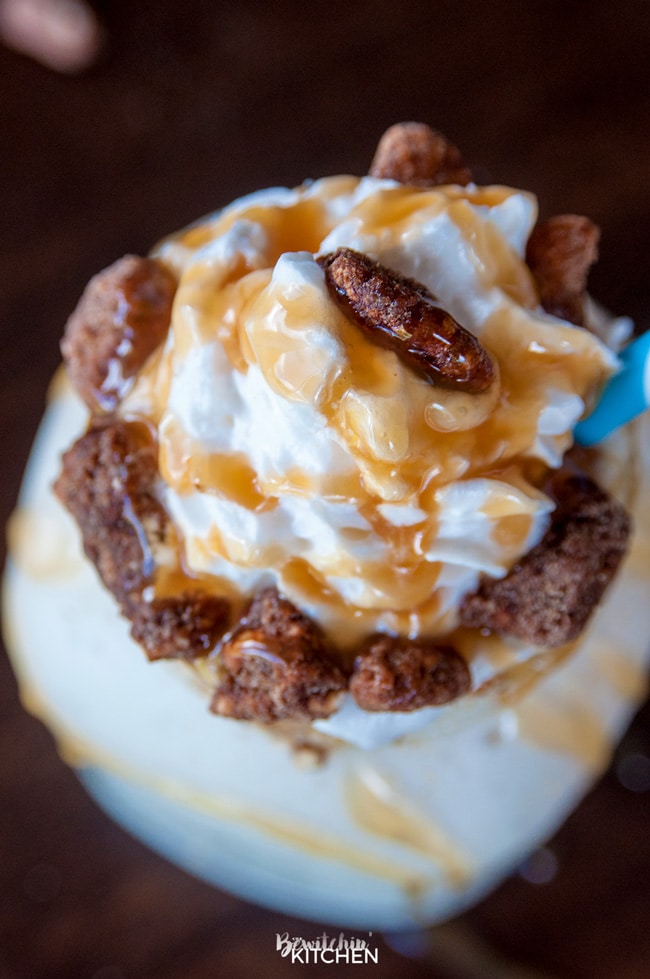 I love pralines. In the winter months I load up on praline scented candles from Bath and Body Works and I always say I'm going to make a batch, but usually forget (this year is the year though). My praline craze began after my last visit at Bass Pro Shops, the smell was overwhelming and I had to buy some. I haven't been the same since.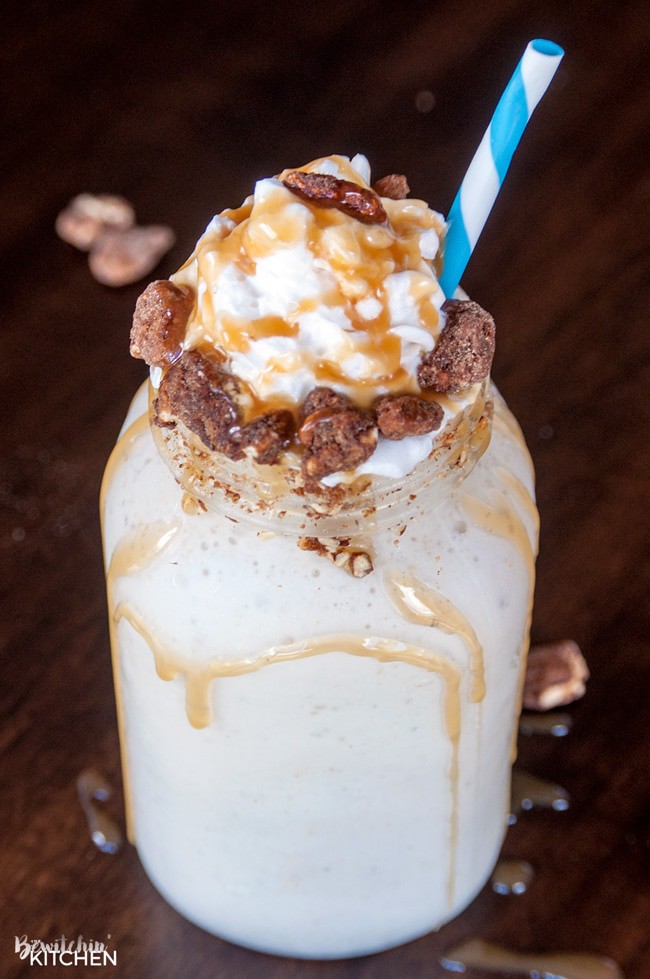 Whiskey Praline Milkshake
What's fun about this recipe is that it's an all-season dessert. In the summer, the praline ice cream aspect keeps you cool and in the winter, the whiskey warms you up from the inside out.
PS: If you're reading this in the winter don't forget to check out these 15 Spiked Hot Chocolate Recipes and if you're checking this out during the summer I recommend looking at these super easy Champagne Floats.

Whiskey Praline Milkshake
Servings 2
Ingredients
1 cup milk I used cashew milk
3 loaded cups praline ice cream butter pecan or maple walnut also works well
1 1/2 ounces whiskey
Optional toppings:
Whipped cream
Pralines
Caramel Syrup
Instructions
Toss the first three ingredients into a blender, and blend. Taste and if you're feeling dangerous, add more whiskey.

Pour into a tall glass and top with whipped cream, pralines and caramel syrup.
Follow On Pinterest
Follow @bewitchinkitchen On Pinterest for more delicious recipes!
If you have a whiskey-loving friend, please share this recipe.