The Wizarding World of Harry Potter
My family recently came back from an amazing Southern California trip and one of the attractions my son is still talking about is The Wizarding World of Harry Potter.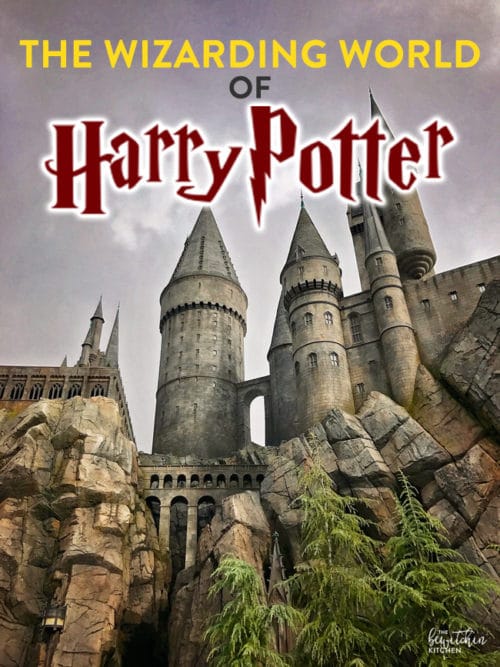 I knew that when we decided to visit Universal Studios Hollywood that The Wizarding World of Harry Potter was a must see. I have heard (and read) so many amazing things about the park in Florida that I was incredibly excited about the newly opened Potter themed attraction in Hollywood.
As luck would have it, the night before we went to Universal Harry Potter was on the hotel TV. We caught the end, and that was the first introduction to Harry Potter that my four year old had.
The excitement that showed when he saw Wizarding World for the first time melts my heart every single time I watch the video. I'm so glad I decided to hit record.
Wizarding World of Harry Potter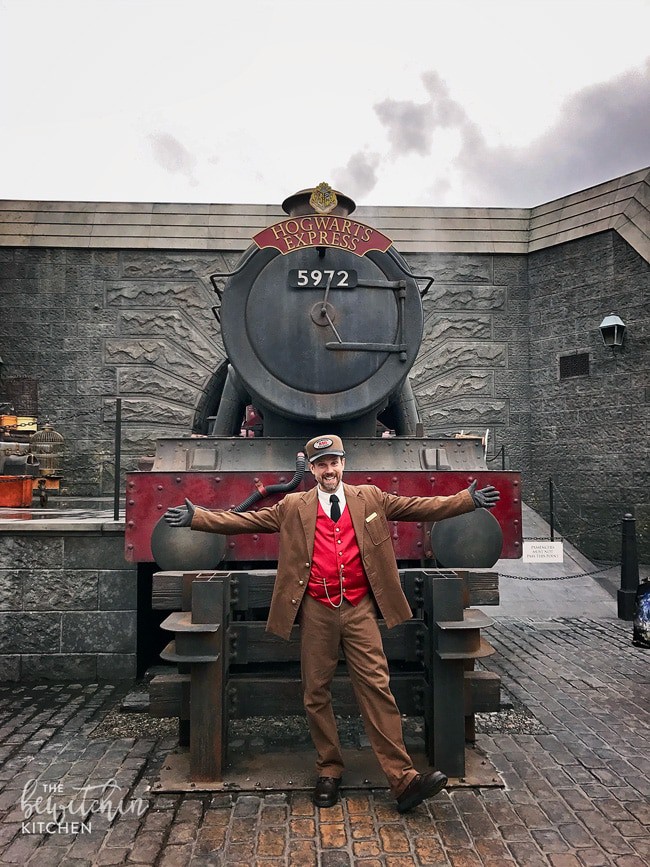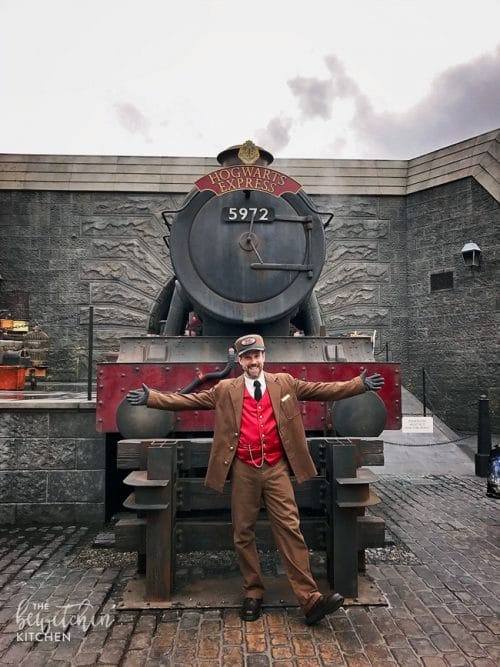 It's incredible how from the moment you walk into the Wizarding World of Harry Potter you are transported into a totally different area of the world. As soon as you cross the threshold into Hogsmeade Village, you can feel the magic. Everywhere you look there are people walking around in robes of their favorite house, waving their wands from Ollivander's (and making magic happen), and laughing with friends over Butterbeer. It's as if you stepped into the story. I was awe-struck (and for once, speechless).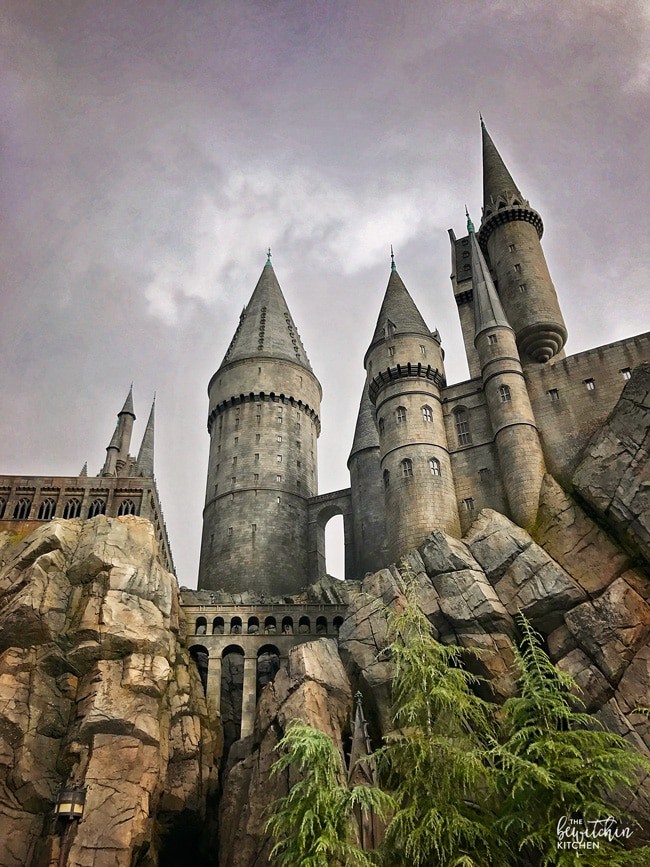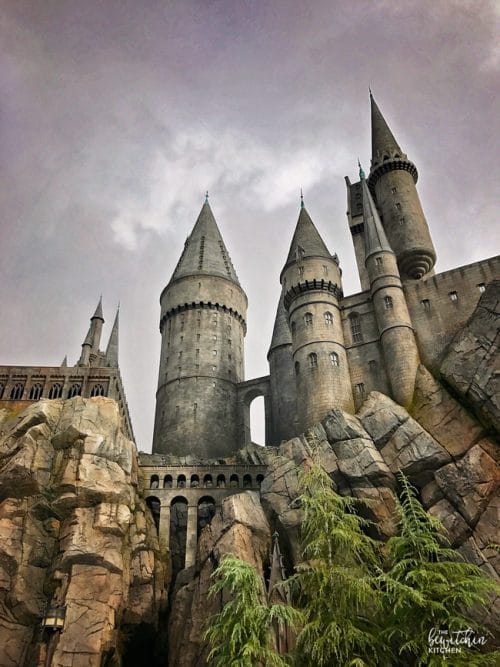 Wizarding World Rides:
There are two rides at the Wizarding World:
Harry Potter and the Forbidden Journey™.
Flight of the Hippogriff™.
My son was too little to go on the Forbidden Journey, so we stuck to Flight of The Hippogriff. It's a short rollercoaster, but a lot of fun (and it didn't make me nauseous so it got bonus points for that).
The Forbidden Journey takes place in Hogwarts, and I wish we attempted to walk in so we could see some of the props. Hogwarts was grand on the sale of things. Universal did an amazing job of recreating it.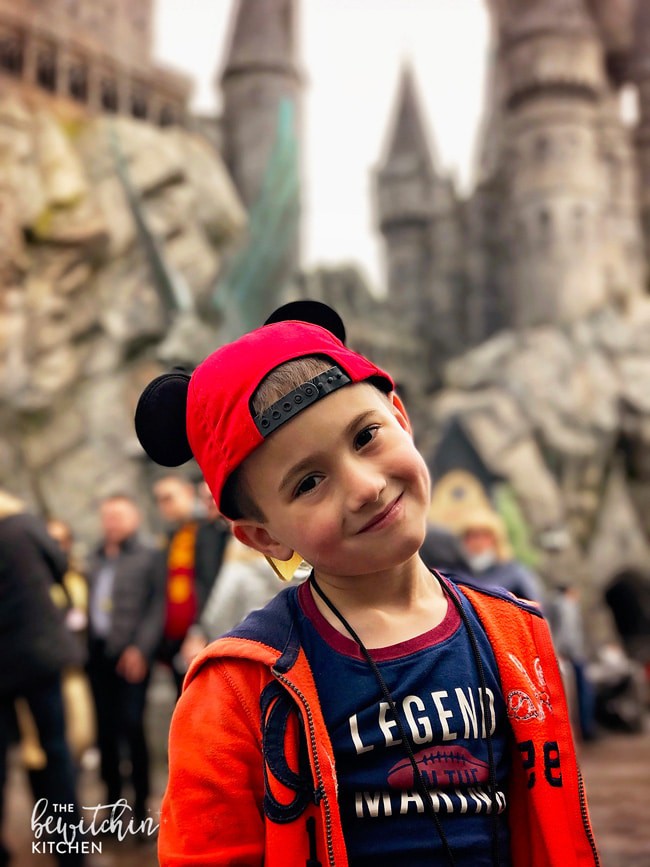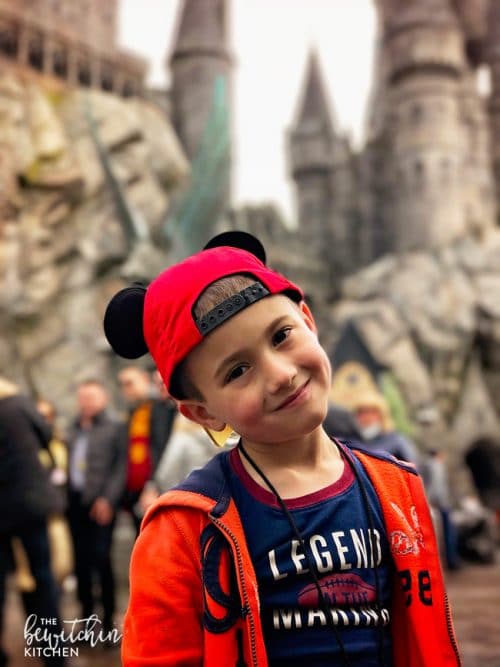 My favorite photo of the day. 
Things to do at Wizarding World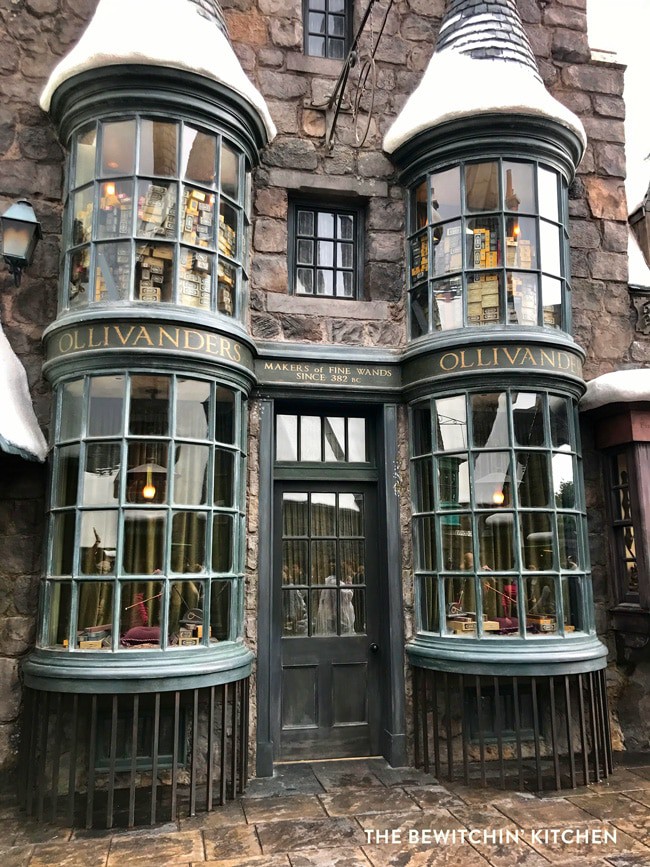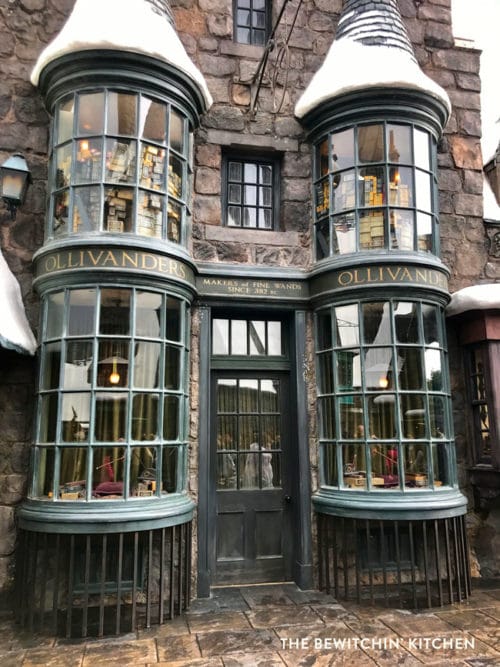 Experience Ollivanders where a wand may just choose you.
Triwizard Spirit Rally
Ride the roller coasters (mentioned above)
Watch the Frog Choir
Eat at the Three Broomsticks – the sticky toffee pudding was delicious
Drink Butterbeer –  I preferred the hot Butterbeer over the cold.
Buy candy from Honeydukes
Check out the souvenir shop.
Hint: ask a worker if you could try on The Sorting Hat, you'll be sorted into your house! I was sorted into Ravenclaw.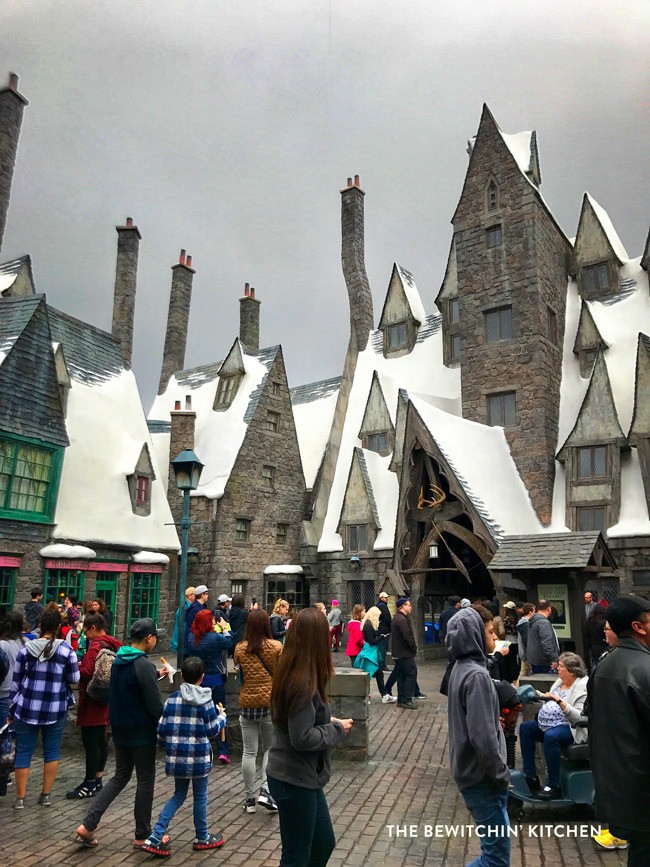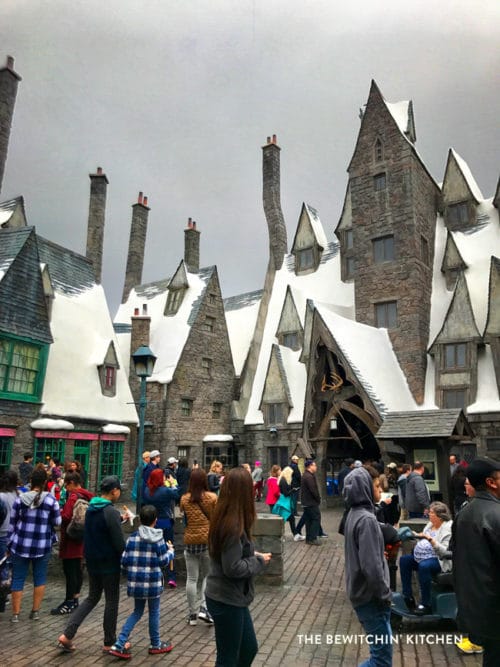 Would I go back? Yes, but I've been told that the Wizarding World at Universal Studios in Florida is bigger so I want to check that out next.
Since visiting The Wizarding World of Harry Potter, my son has become really interested in the franchise. We purchased and watched all the movies, and now we have the book series to get through. I'm excited to have my son eager to read.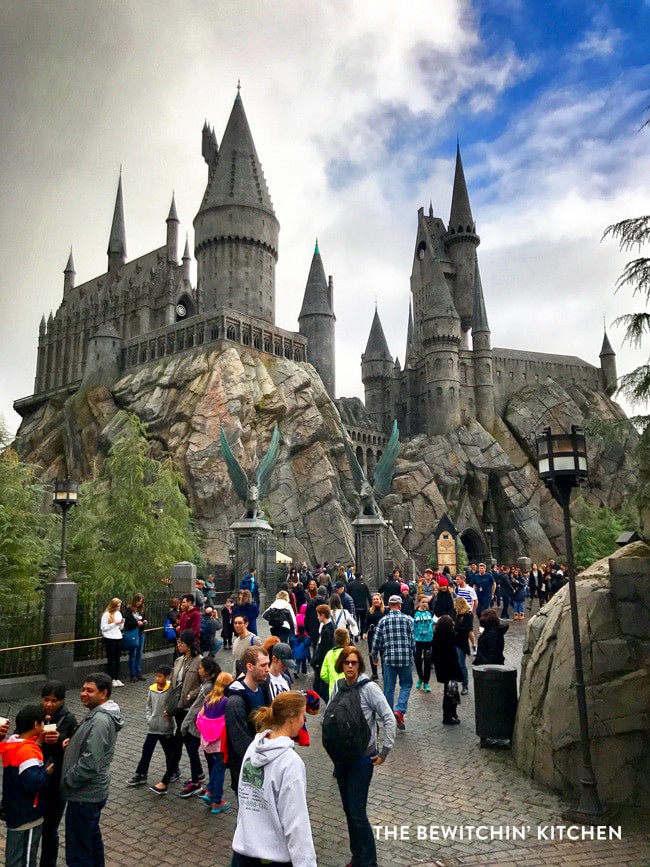 Disclosure: this post contains affiliate links.
FREE Recipe Binder
Are you constantly wondering what's for dinner?
When I don't meal plan I feel behind, and we usually end up ordering take out. This recipe binder will keep you organized and make life a little bit easier.