Younique's Highlight and Contour Collection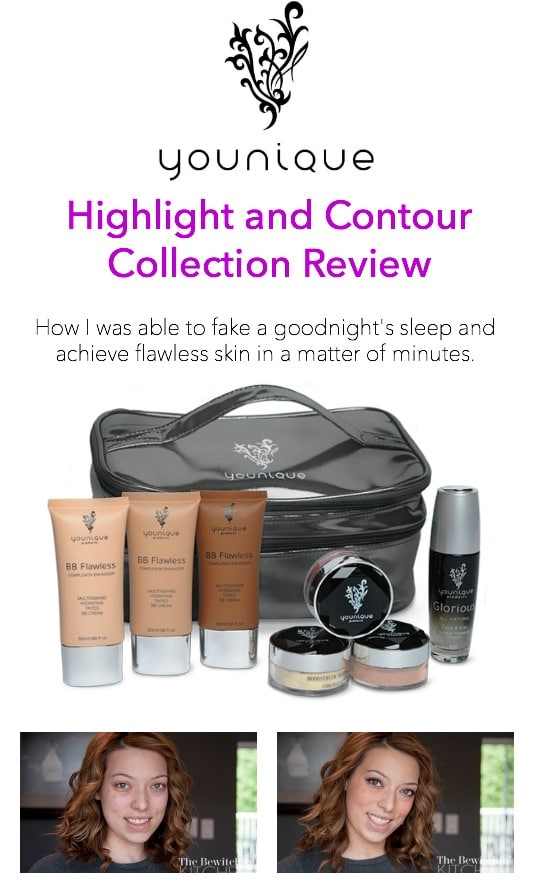 I'm a mom to a very active little toddler, a toddler who has been having a tough time with sleep lately. Which means that I haven't had much sleep lately and it shows. I've been trying out the Highlight and Contour collection from Younique, and I am so excited to share my results with you.
Younique: A Quick Overview
Our skin is our biggest organ, it absorbs everything. Younique makes beauty products that do not contain harmful ingredients. Younique ensures that their products have high quality ingredients without cheap and unnecessary fillers. Providing healthy, clean, and pure cosmetics, without fillers or junk. It's safe, compatible with all skin types and produces gorgeous results.
Younique's mission is to uplift, empower, validate, and ultimately build self-esteem in women around the world through high-quality products that encourage both inner and outer beauty and spiritual enlightenment while also providing opportunities for personal growth and financial reward.
Highlight and Contour Collection
What is it?
Younique's Highlight and Contour kit contains everything you need for flawless skin including:
3 Younqiue Complexion Enhancers
Glorious Face and Eye Primer
3 Moonstruck minerals blushers or concealers
Makeup carry case
Highlight and contouring gives your face shape and dimension. It can thin out the areas you would like to downplay or emphasize and "highlight" the areas you want to bring attention to (think cheekbones, lips, etc).
I have been using the highlight and contour method for a while but before Younique I was using my bronzer, blush and highlighting powders. (Which I have to add, that upon looking into has the highest amount of toxic chemicals possible – it's rated a "7" on EWG's Skin Deep.) I have never used liquids before to highlight and contour but I've been dying to try it since all the Kim K pins.
Here's my attempt: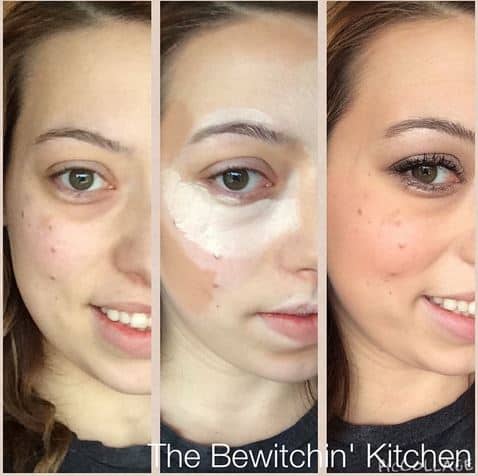 First I applied the Glorious Face and Eye Primer. I have used many primers over the years from MAC, Make Up Forever HD and Smashbox. It surpasses MAC and Makeup Forever and I find it resembles Smashbox. A little goes a long way, less then the size of a pea does my whole face.
I then used BB Flawless in: Cream (highlight), Bisque (the rest of my face) and Honey (contour).
For the rest of my face I used the blusher in Sweet (for the apples of my cheek). I also have a blusher in Stunning but Sweet is my favorite. I'm wearing the concealer in Fresh (under my eyes). To be honest, I wasn't sure how I would feel about a powder concealer but I really like it. I find that it almost "blurs" some of lines and discoloration. Love it!
Enough of me talking, how about I show you why I'm raving about this product.
Before Younique's Highlight and Contour Collection: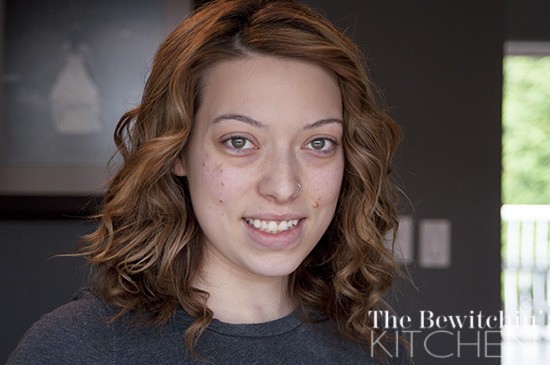 Yikes! I have to admit that it took some serious stones for me to post this here. This is me all puffy eyed and exhausted after a night of 3 hours of sleep. I have some serious bags under those eyes and my skin is uneven and discolored. I do want to add that some of my skin issues are because of thyroid problems. I have just started Armour and my ND and I are figuring out the right dose for me. Along with some weight gain, I have found that this trial and error is affecting my skin.
After Younique's Highlight and Contour Collection: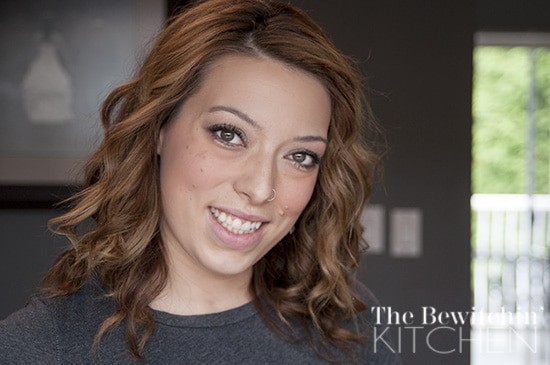 Much better, I look like I belong in the land of the living again! My skin is fresher and has an amazing glow! My under eye baggage is almost gone, I love this kit. I don't think there is much more to say about it.
Here's an image of me head on: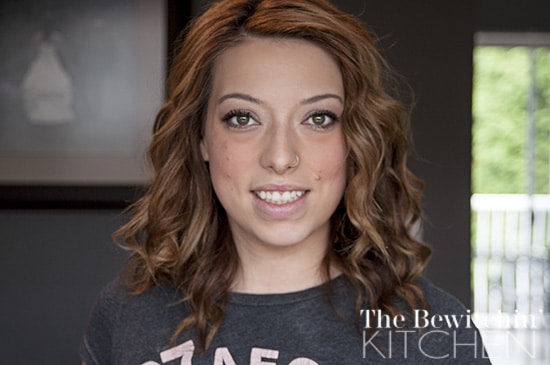 The photo is a little out of focus, but it still shows how smooth and flawless my skin looks (and yes, I am wearing Younique's famous 3D Mascara).
My Overall Thoughts:
I love, Love, LOVE Younqiue. I'm not just saying that because of the products I received on this blog review, I'm saying I love the company as a whole: what they stand for, how they market their products – everything. This is a company that I have purchased from before (I bought the 3D Fibre Mascara from Candis a few months ago) and I will be purchasing again.
The BB creams are the best I have tried (I have tried many others in the past year) and a little goes a long way. Actually, I can say that with all of the products I have tried. I don't have to use much product to achieve the look I'm going for which means that my dollar goes a long way.
To find out more about visit Candis's Younique Website, Instagram Page and don't forget to Like Candis on Facebook.
About Candis: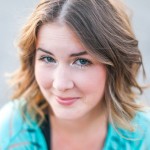 I am a mother to two beautiful little girls (ages 2 and 4) and a wife of 7 years. We live in a small town in Northern BC where we spend lots of time outdoors and enjoying our amazing scenic backdrop!
I started with Younique in April 2014, as I loved the mascara and wanted to get the awesome presenters kit at an amazing price! The fact that the sales requirements were so low sold me and I didn't intentionally plan to actively sell the products. After receiving the presenters kit and trying all the products I was hooked! The products are all naturally based, cruelty free, hypoallergenic and the company offers gluten free and vegan options as well. If you would like more information on Younique send me a message on Facebook.

Looking for more great ideas? Click here to follow me on Pinterest!
Visit Randa | The Bewitchin' Kitchen's profile on Pinterest.