23 Fun Must Have Camping Supplies
You'll love these fun camping supplies. Whether you're a first time camper or a seasoned camping vetern, check out these new must haves!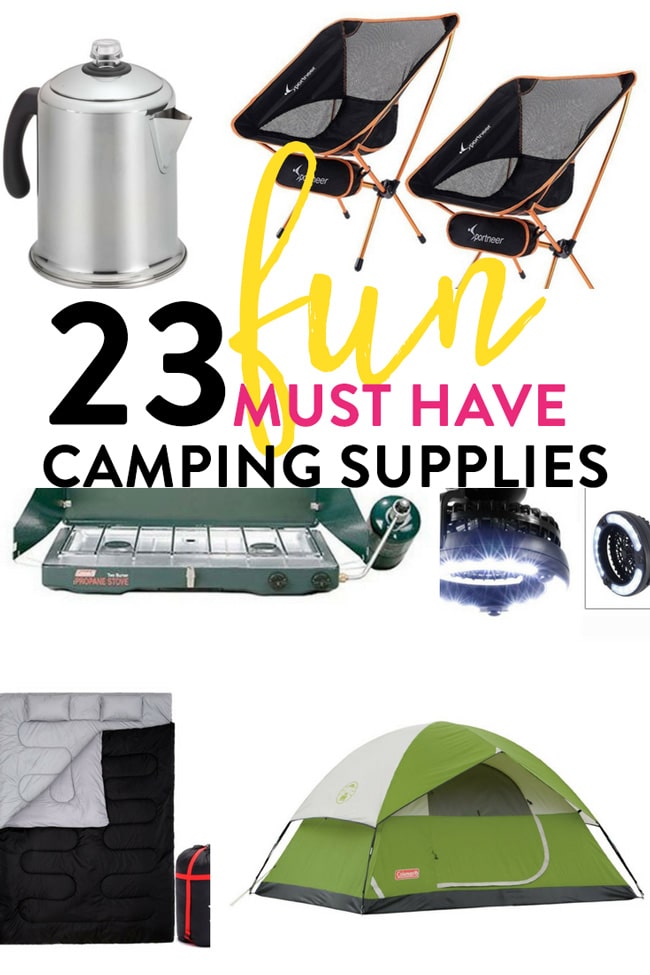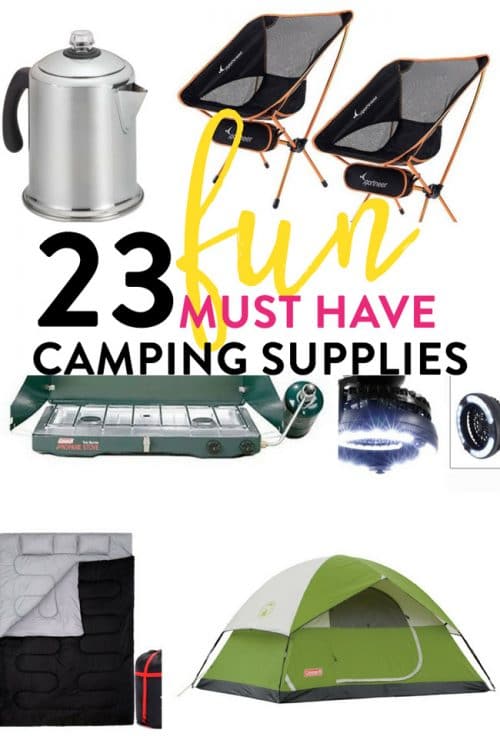 Okay, I'm going to lay it out there: I haven't been camping in years. I grew up going every weekend, but since I don't like tents and don't own a travel trailer – we don't go. So I asked my contributor, Tara, to compile this list of camping supplies. She's my outdoor go-to and knows a heck of a lot more about camping and the outdoors than I do.
Camping Supplies You'll Love
Heavy Duty Fire Camp Grill
4 Person Tent (or in my case, a travel trailer but if you don't have 20k +, a tent works just fine ;))
What are your favorite camping supplies?
Disclosure: This post contains affiliate links for your convenience. As an Amazon Associate, I earn from qualifying purchases.