Yoga Gifts For Mom
Are you looking for yoga gifts for mom? You're going to love these gift ideas for the yoga lover on your list!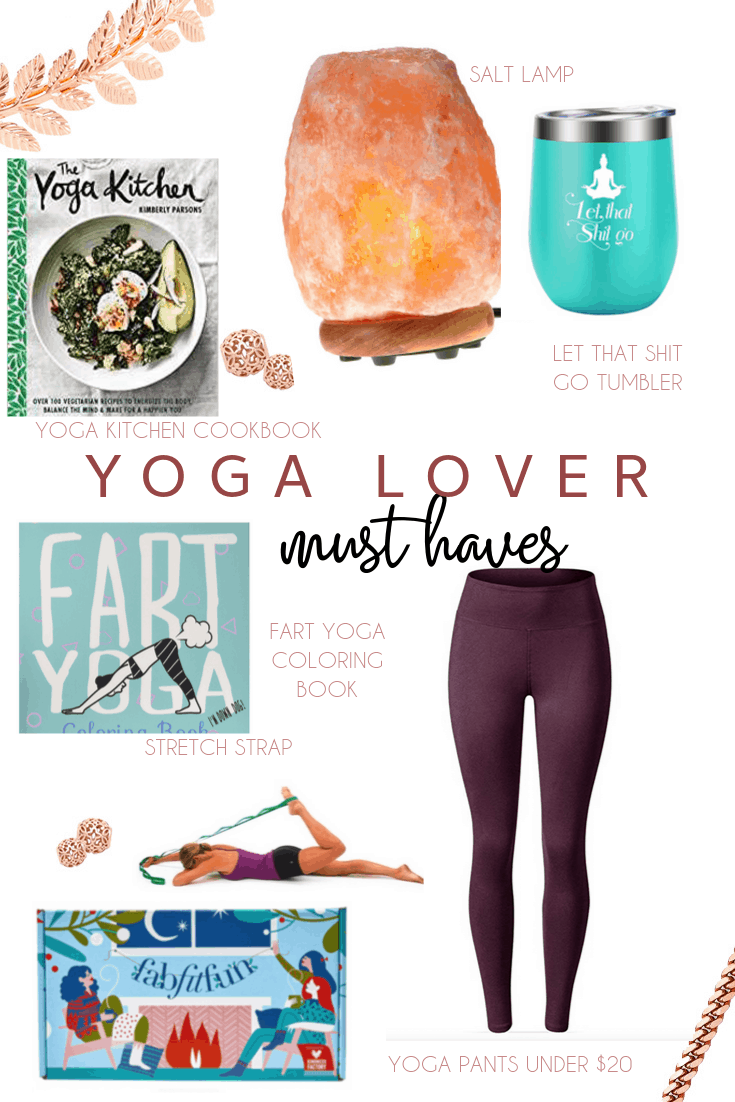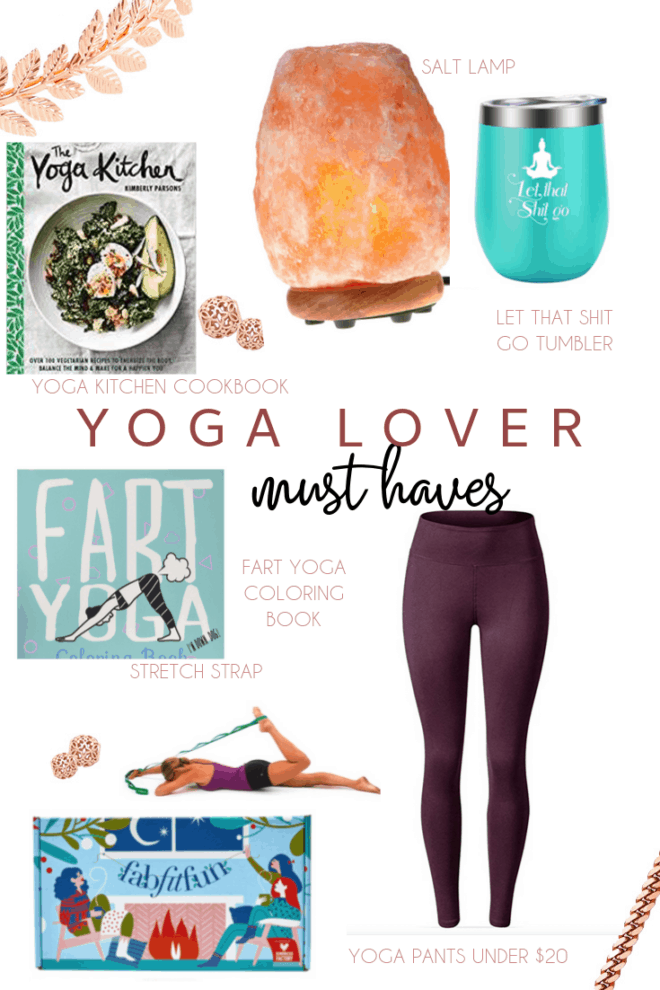 Yoga Gifts For Mom
Disclosure: This post contains affiliate links for your convenience. As an Amazon Associate, I earn from qualifying purchases.
Aside from a pass at the yoga studio the lady in your life loves, there are fun options out there.
Most of these yoga gift ideas are from Amazon because Amazon has EVERYTHING.
More gift ideas to help you with your shopping list:
Yoga Gift Ideas for Women
The Yoga Kitchen Cookbook. A delicious plant based cookbook so soothe your inner goddess.
Fabletics Leggings and Activewear.
Let That Shit Go Wine Tumbler. I think this is a wine tumbler we could all benefit from having.
Fart Yoga Coloring Book. Surprise, surprise. My son picked this one out. This would be a fun gift from a child (they would love giving it too).
Himalayan Salt Lamp. I LOVE my salt lamp. Even if the benefits are a little "woo woo" or a placebo effect, the salt still emits a beautiful warm glow.
Fab Fit Fun Subscription. I was a Fab Fit Fun subscriber for over two years and loved every box I received. This would be an incredible gift for any mom: yoga fan, fitness lover, or whoever.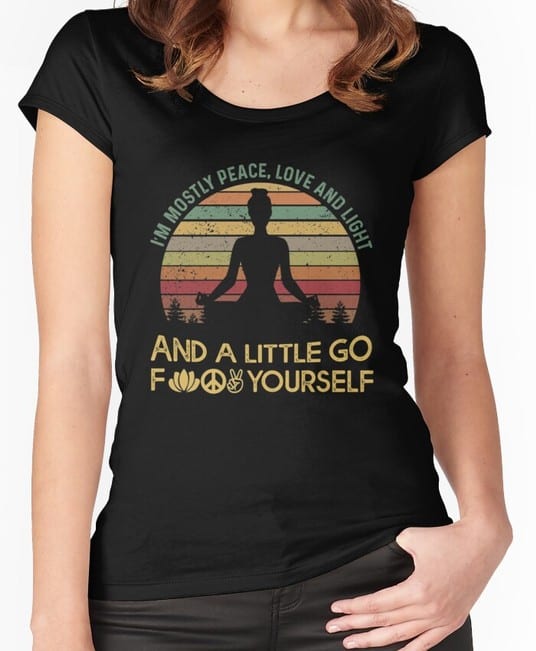 This awesome TShirt for the yogi that is mostly peace and light.
This Beautiful Diffuser. This diffuser is gorgeous and looks more like a piece of art than an essential oil diffuser.
Yogi Surprise Subscription. I see friends raving about this subscription box for yoga fans.
Stretch Strap. I don't know about you, but I could totally use one of these! This would be an awesome gift to help me reach my goals.
High Waisted Leggings from Amazon. With over 7000 positive reviews and 25 colors, these are a must!
This beautiful display shelf for essential oils and crystals.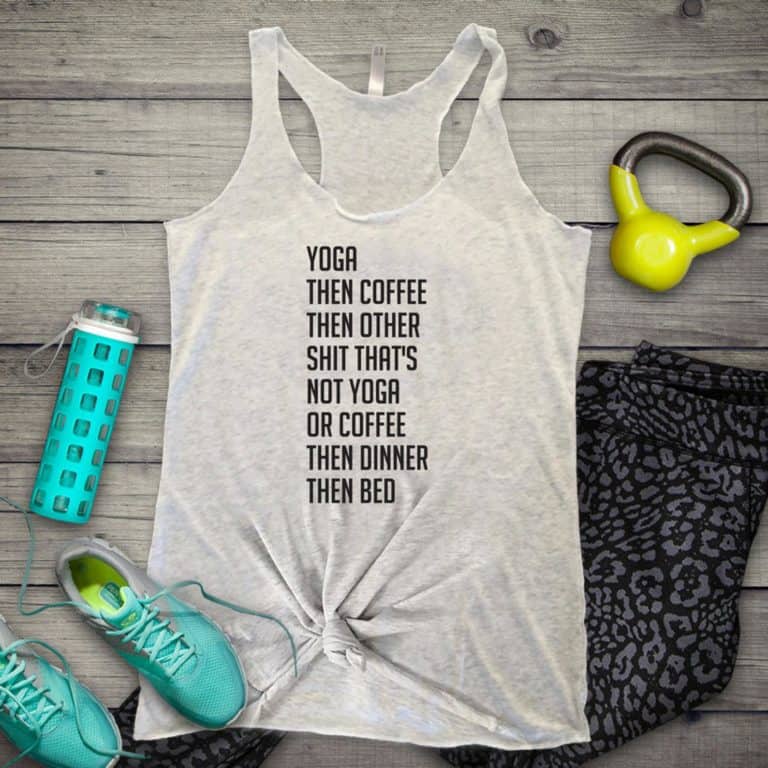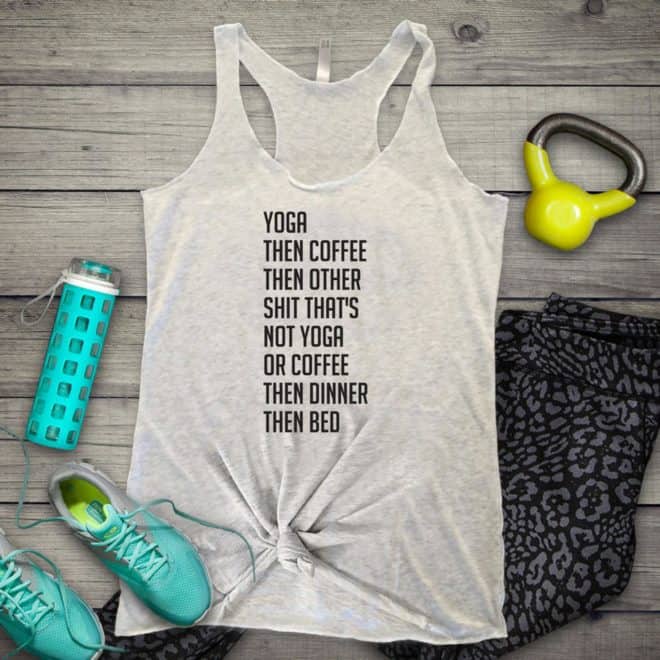 Yoga Tank TopI love this shirt on Etsy! It's hilarious and incredibly relatable.
This cute scrunchie from Alo Yoga.
Yoga Block. Whether the woman you're buying for is a beginner or a yogi superstar, a yoga block is something that all yoga lovers want.
What yoga gift ideas are you looking for? Let me know in the comments and make sure you pin this to share with your friends.