What to Pack for a Cruise to Be Cruising in Style
Can we all agree that one of the most difficult things about vacations is the packing? I know before I went on my first cruise I had no idea what to expect and now that I've been on two, I put together a list of what to pack for a cruise.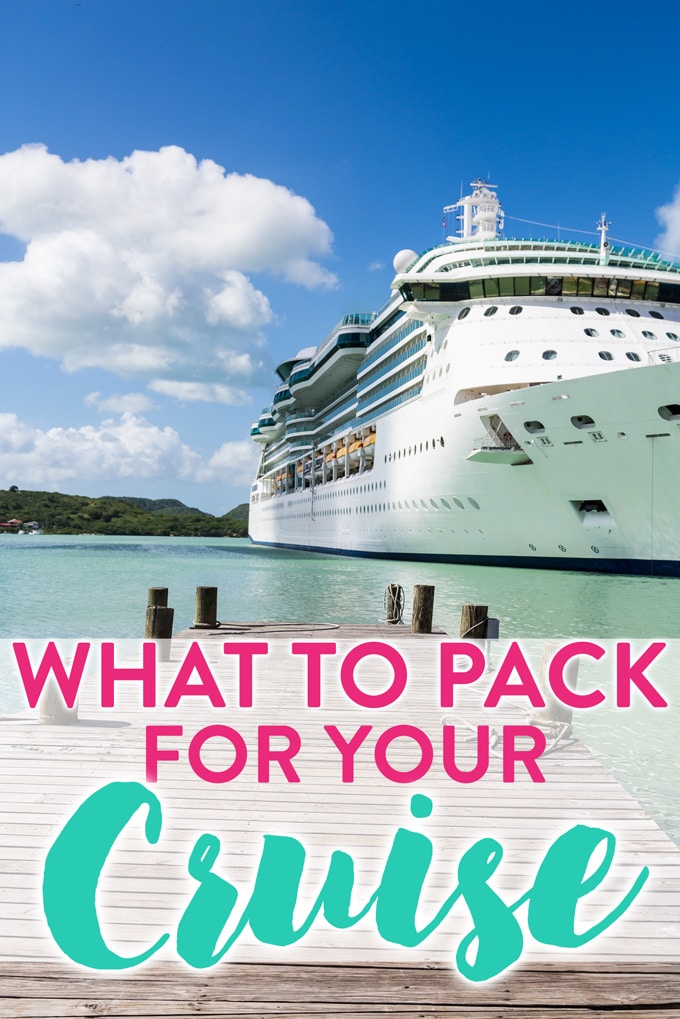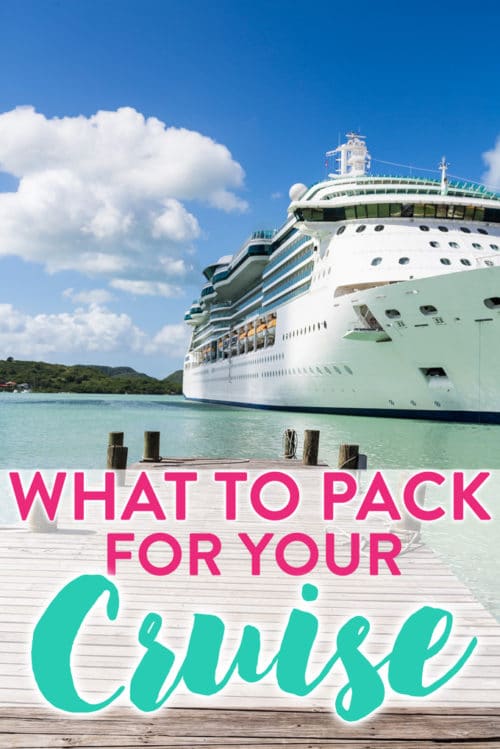 I am the furthest thing from a fashion blogger. Let's just say I live my everyday life (for the most part) in Lululemon and casual clothes. I'm far from a fashionista. So if you're anything like me, this is the post for you.
What to Pack for a Cruise
I highly recommend to go small, there are a couple of excellent reasons to limit your packing:
Unless you're on the QE2, your need for a tiara will be limited.
Airline overage charges for overweight luggage are CRAZY.
The closets and cupboards in a standard cruise cabin are pretty limited.
So let's get down to the details of what you'll need on your average cruise. Of course, your cruising destination will make all the difference. If you're going to Alaska, it's a different set of kit than if you're cruising the Caribbean islands. But leaving weather aside, there are certain commonalities for ALL cruises. This list is just for the ladies, by the way. We'll have to deal with kids another day!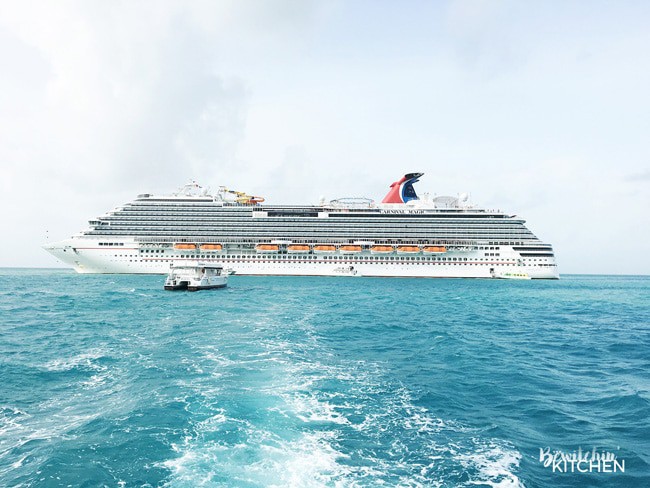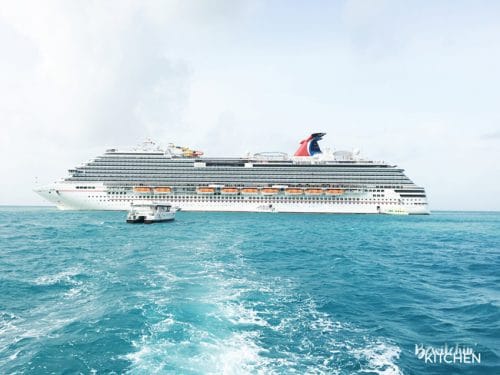 What to pack for a cruise so that it will fit in the tiny cupboards and you'll still look awesome!
Everyday Wear
If you think about a seven-day cruise, a lot of that time is going to be spent by the pool, or on deck, or going on shore excursions. So you need to focus some attention on appropriate clothes for these occasions.
You'll need bathing suits and a cover up, casual pants and skirts and tops, or sundresses, for the everyday fun of cruising.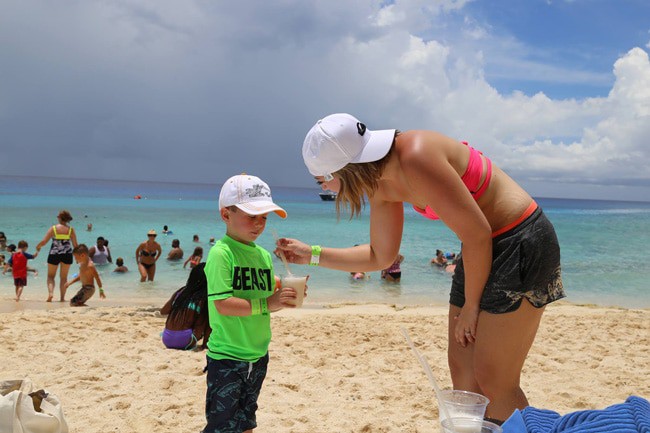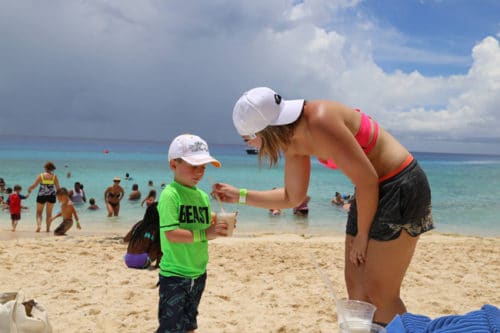 Beach day excursion in Cozumel, Mexico. Very casual attire!
Unless you're a dedicated workout queen, you can probably leave your exercise attire at home: it might never come out of your suitcase! When I was onboard the Carnival Magic, I was determined to workout. I never did. Just sayin'…
What you might need is a sweater or windbreaker: it can get cool up on deck when you're in the middle of the ocean. My particular Caribbean cruise, you didn't.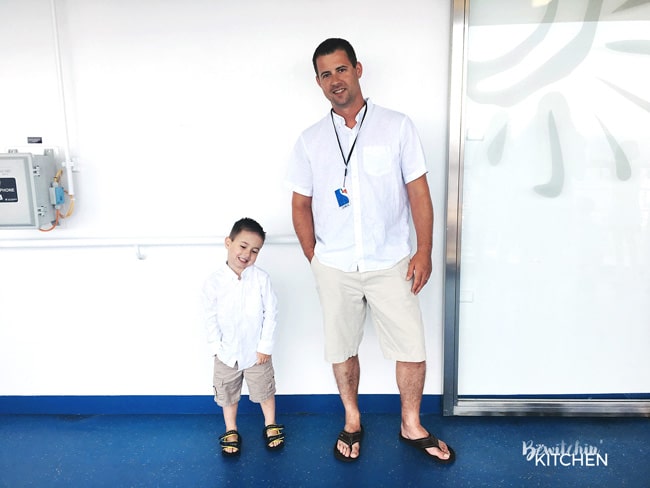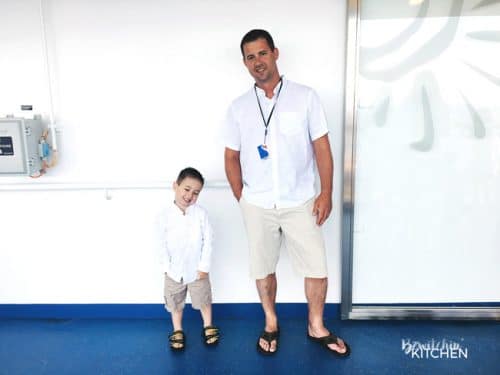 My favorite photo of my two men onboard the Carnival Magic before dinner at one of the optional restaurants.
Resort Casual Wear or Flowing Formal?
There are occasions on any cruise where there is a need for slightly more upscale attire. Even the most swish cruise these days has pretty much dropped the tuxedo and taffeta gown combination, but formal dinner nights or other events could leave you looking silly if you're wearing jeans and an old t-shirt. Formal night is a fun night! It's not every day we get to dress up so enjoy it! I didn't go all out with my formal attire, I had a nice cocktail dress and my husband wore a dress shirt and pants. 
Every ship and trip has a dress code for some events so be sure to check it out with your cruise line before departure BUT you can never go wrong with an outfit or two that would be acceptable going to a high-end restaurant back home. Put together a couple of mix and match pieces (skirt, tops and the 'little black dress' that you love) and add a pashmina for cooler evenings or air conditioned dining rooms, a little costume jewelry and you're good to go.
Accessories like scarves can make all the difference in changing up an outfit so you can get two wears out of it and they don't take up a lot of space in your suitcase.
Not a super dressy person? Here are some cocktail dresses that would be perfect for cruise formal nights. Still too fancy? There are no hard and fast rules for formal night. Be comfortable! I shop from Lulu's from time to time and have found some cute vacations dresses and maxi dresses that are both casual and chic.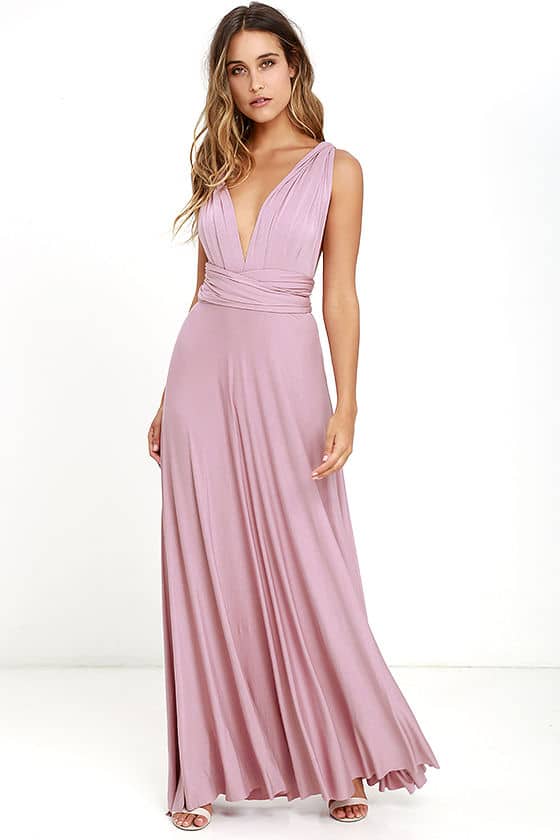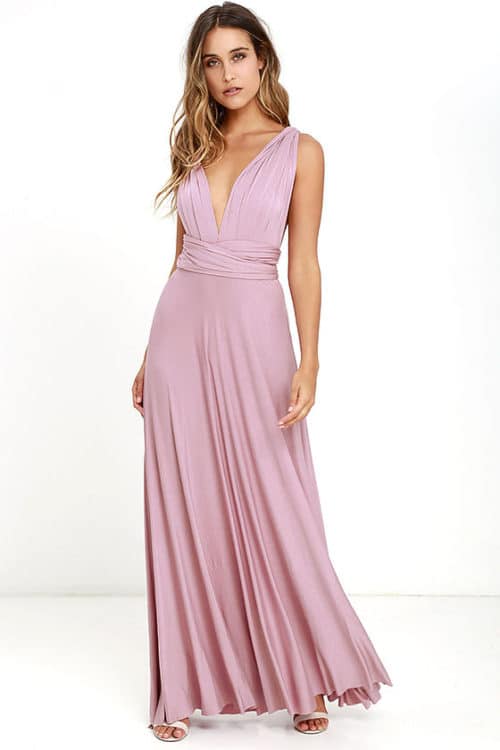 Source: Lulus.com
Shoes… The Hardest Item to Pack
Without a doubt, coordinating shoes with outfits is the most difficult. While flip flops or sandals will do by the pool and on deck, you'll need something comfortable for sightseeing and something a little fancier for evenings. The key is to choose neutral shades for these so that they can be mixed and matched with all of your outfits, allowing you to take only one pair in each style.
My go to shoes for cruising? Birkenstocks (these are the ones I bought, mine are a creamy color with some sparkle), running shoes, and nude heels.
Carry On Luggage Tips
Like any trip, packing a few essentials in the carry on luggage that stays with you is a great idea. If your luggage gets lost by the airline, you'll still have what you need to start your cruise off on the right foot. Not to mention that when you first board, you may not get your checked bags until after dinner so it's smart to have a few necessities in your carry on to be prepared. 
2 bathing suits
Change of clothes that lean more toward the 'resort casual' I mentioned above
ALL your travel documents
Essential tech and medications
Any valuables (this goes without saying for ANY traveling where you lose sight of your luggage)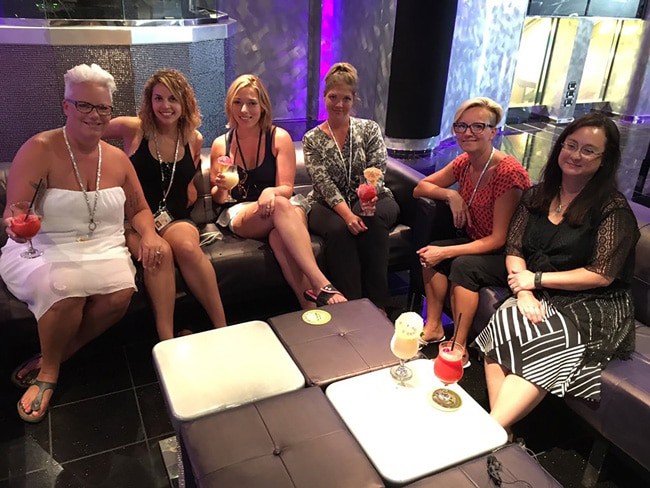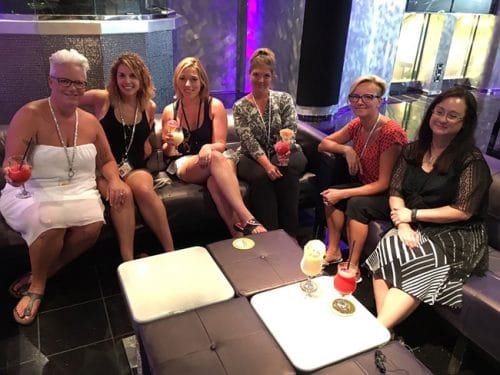 An example of a variety of casual cruise wear that's appropriate. From dressy to casual, to sporty.
What About Other Stuff?
It's fine to bring your tech with you but remember that Internet fees can be high on some cruises so check before you pack. You may want to leave the tablet at home if usage/roaming rates are going to cause your bill to skyrocket!
Pack some low-tech entertainment—you know… those paper things called books? So much more practical when you're poolside!
Don't forget your sunscreen! Those little extras, like headache medication and sanitary products, can get expensive to buy on board!
Also? Ear plugs. Ships are built to fit a lot of people and a crying baby next door, or newlyweds (you know what I mean?) can keep you up at night! My last cruise I could hear the neighbor snoring. He was so loud and it kept me up for hours.
TIP: Pack a fabric over the door shoe storage hanger. Not for your shoes, of course, but for your toiletries and other small items that are hard to find a place for in your cabin! Also, a few extra clothes hangers are a good idea to keep organized.
So now you're all set to get packing and go cruising! Bon Voyage!
Want to know more about cruising? Check out my experience with the Carnival Magic and don't forget to read part 2 of my Carnival Magic review.
Disclosure: this post contains affiliate links.