Sweet Reads Box – Book of The Month Club for Canadians
I have a goal to read more in 2019 (I'm starting early) and what better way to do it than subscribing to a book of the month club.
Enter Sweet Reads.
Sweet Reads is more than a monthly book subscription box, it's an experience.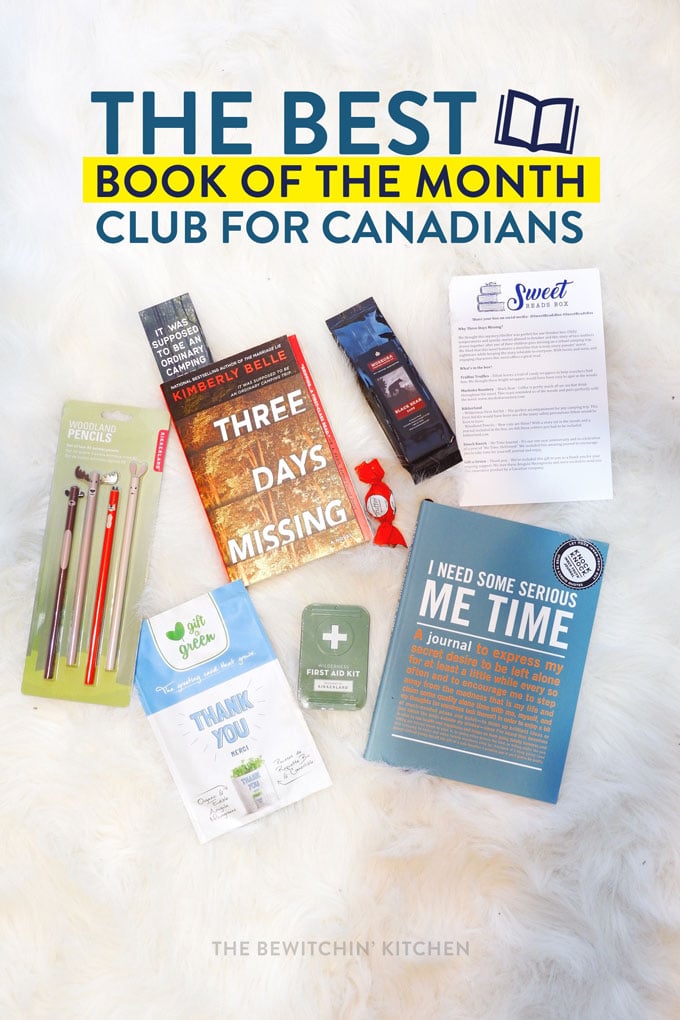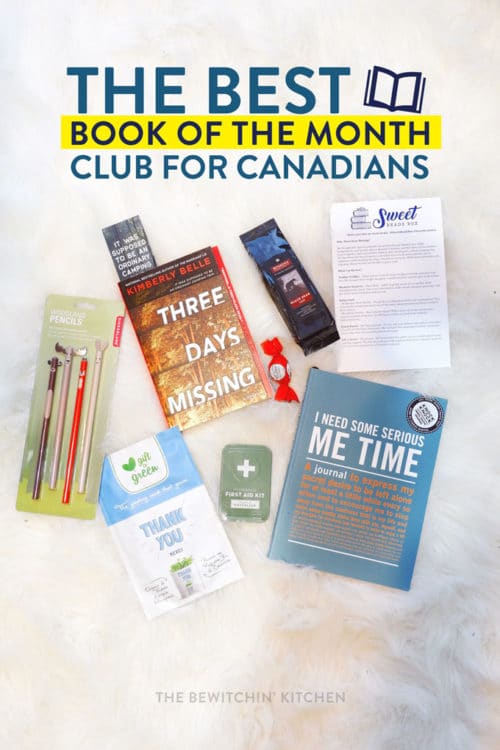 Disclosure: I received a copy of the Sweet Reads Box for review. All opinions on this blog are my own. This post contains affiliate links.
Sweet Reads Box Book of The Month Club
The Danish concept of Hygge was big last year. It's the feeling of comfort, of cozy, and enjoying the simple things that life has to offer. The moment I opened the Sweet Reads Book subscription box, I immediately thought of Hygge.
The Sweet Reads Box is a subscription box for book lovers, and for those of us who need a little push to dive into the story. Think of it as a book of the month club, Sweet Reads even has a private Facebook group to discuss the reads (like an online book club).
I am in love with this subscription box, it was unlike anything I have received before. I've shared it with my aunt, my friends, and the moms at school pickup.
It's me time delivered right to your door.
Sweet Reads Box VS The Other Book Subscription Boxes
What sets Sweet Reads apart from the other guys is heart. Not only is Sweet Reads a Canadian small business, but they also have the best themed products that have clearly been well thought out.
In fact, each item is specially handpicked and curated by the owners, Kerri and Mark.
Each Sweet Reads box comes with a best selling book with themed goodies. I especially appreciated the chocolates I received in my October box (I may have ate almost all of them before I took a photo – whoops).
October Subscription Book Box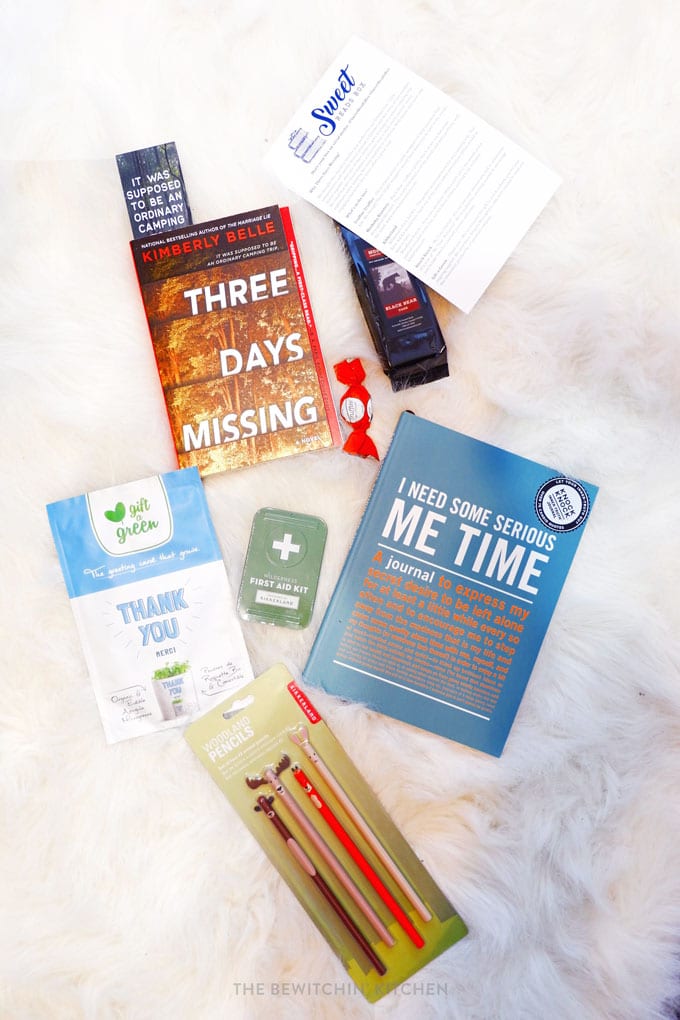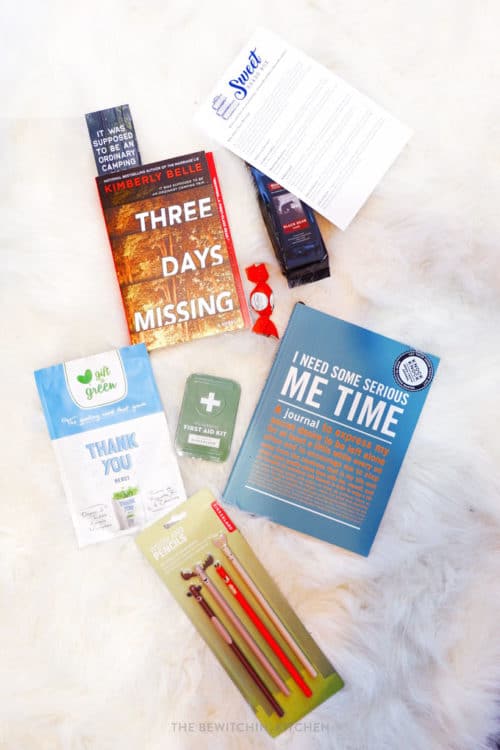 Here is what I received in the October Sweet Treats Box
Three Days Missing – Kimberley Belle (Book)
Woodland Pencils (cute pencils that look like forest creatures)
Gift a Green – LOVED THIS! I have these microgreens in my kitchen right now. My son and I had a great time with these.
Wilderness First Aid Kit
I Need Some Serious Me Time Inner-Truth®Journal. I swear Kerrie knew I needed this journal. "Ugh, people. Ugh, noise. Ugh, life. Find some respite in our latest Inner-Truth® Journal, full of solitude-inspiring prompts and more than seventy soothing quotes. It's not running away from home and going off the grid forever, but it's pretty close. Includes over 70 quotes to help you get away from it all"- From the Knock Knock website.
Chocolate Truffles (only one is in the photo because it's all I had left, I may or may not have ate them)
Muskoka Roastery Coffee Co – Black Bear Coffee
Three Days Missing was a great read. It was about a boy who went missing on a school camping trip. It was quick and easy, plus it helped me get back into the routine of reading.
This was just the kick in the pants I needed!
Monthly Book Club Options
In addition to purchasing one box, Sweet Reads offers both 3 and 6 month subscription options.
It's the perfect gift for the book lover on your list.
It's important to note that Sweet Reads only ships within Canada.
Find the joy of reading and SUBSCRIBE TO SWEET READS HERE.
Looking for more gift ideas and subscription boxes?