Sweet Reads Box – Book of The Month Club for Canadians
I recently tried a new book of the month club that really blew me away. Not only did my Sweet Reads box come with a riveting novel, it gave me a multi-sensory experience.
If you love reading, relaxing, and tasty treats, check out the Sweet Reads box for some seriously great downtime.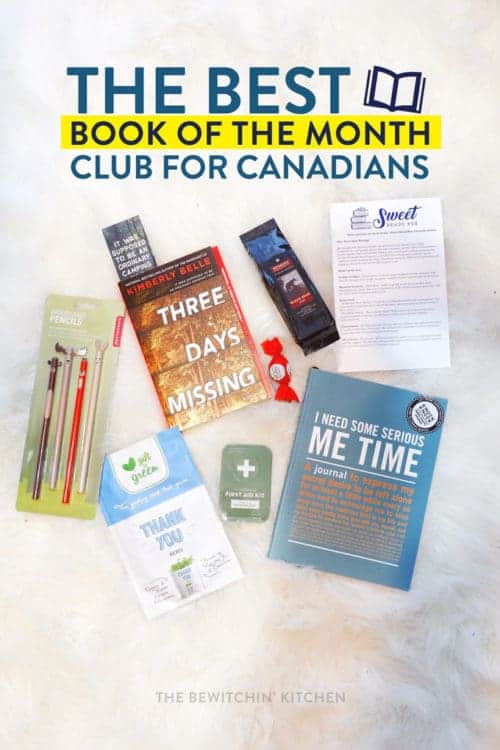 Disclosure: I received a copy of the Sweet Reads Box for review. All opinions on this blog are my own. This post contains affiliate links.
Book Of The Month In Canada
The Sweet Reads Box is a book subscription box in Canada for book lovers, and for those of us who need a little push to dive into a new, best-selling book.
I'm in love with the immersive experience of it all, plus the other fun stuff that centers around the theme of the novel. It's "me time" delivered right to my door.
Sweet Reads even has a private Facebook group to discuss the reads (like an online book of the month in Canada club).
Sweet Reads Box VS Other Book Subscription Boxes
What sets Sweet Reads apart from the other guys is heart. Not only is Sweet Reads a Canadian small business, but their books and products are well-themed, and the subscription boxes are clearly thought out.
In fact, each item is specially handpicked and curated by the owners, Kerri and Mark. I especially appreciated the chocolates I received in my Sweet Reads box (I may have eaten them all before I took a photo – whoops).
Canadian Book Of The Month Club – What's In The Box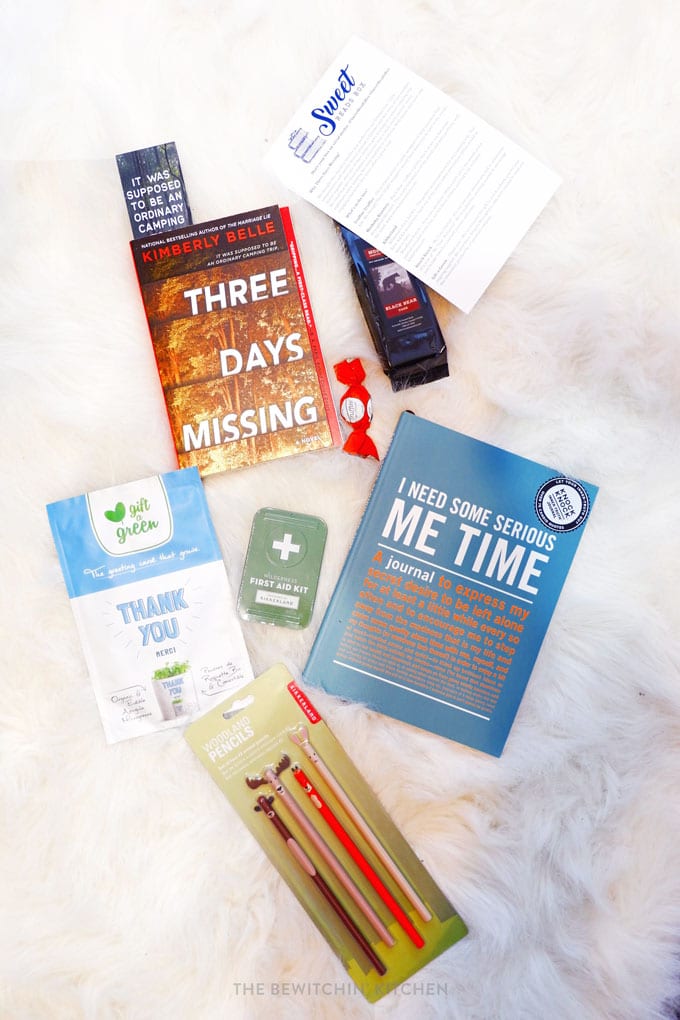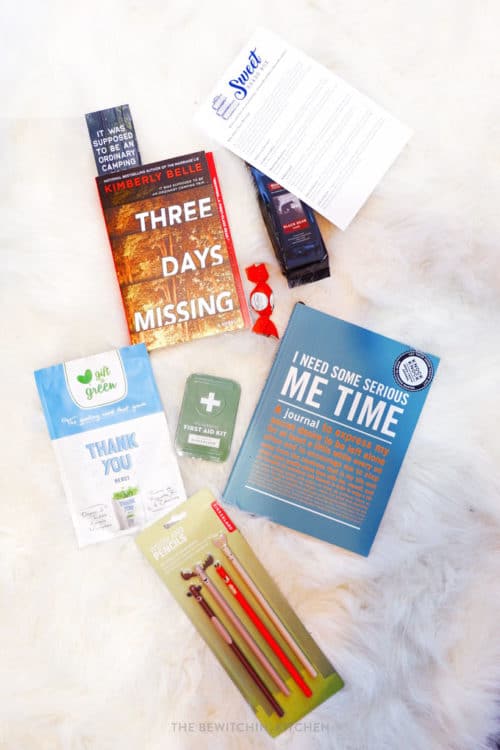 The clever assortment of goodies packed into my box included:
Their Canadian book of the month, Three Days Missing – by Kimberley Belle (Novel)
Woodland Pencils (cute pencils that look like forest creatures)
Gift a Green – LOVED THIS! I have these microgreens in my kitchen right now.
Wilderness First Aid Kit
I Need Some Serious Me Time Inner-Truth®Journal. I swear Kerrie knew I needed this journal. It's full of inspiring prompts and reflective quotes that encourage silence, solitude, rest, and recovery.
Chocolate Truffles (only one is in the photo because it's all I had left…I may or may not have eaten them!)
Muskoka Roastery Coffee Co – Black Bear Coffee
Three Days Missing was a great read. It's a suspenseful page-turner about a mother whose son goes missing on a school camping trip.
It was quick and easy to get through, plus it helped me get back into the routine of reading. This was just the kick in the pants I needed!
Sweet Reads Box FAQ's
What kinds of subscriptions are offered?
Sweet Reads has 3 levels of book subscription boxes in Canada, including 3 month, 6 month, and 1 year options.
Can I try a Sweet Reads box without a subscription?
Yep! It's easy to order just one box with this book of the month in Canada, but you'll get a discount when you choose the subscription option.
What else does Sweet Reads offer besides book of the month boxes?
A whole lot, actually. You can buy individual items like tea and candy, plus Sweet Reads merch from their online store.
All of their items – from their Canadian book of the month to their scrumptious extras – make great gifts for the book lover in your life.
Book Subscription Box In Canada
Sweet Reads box passes the fun test with flying colors. This book subscription box in Canada also includes some useful and engaging tools to enhance your downtime.
Find the joy of reading and SUBSCRIBE TO SWEET READS HERE.
Looking for more gift ideas and subscription boxes?
Here are more of my favorite subscription box services.