20 Healthy Ingredient Swaps That Will Change Your Cooking Habits Forever
Eating well is about moderation. You CAN have your cake and eat it too, so to speak. The important thing is to make healthy choices, where and when possible. Sure you can have those homemade chicken fingers, but instead of deep frying, use the oven and in instead of breadcrumbs, why not try almond meal coating? Here are more healthy ingredient swaps that will change the way you cook!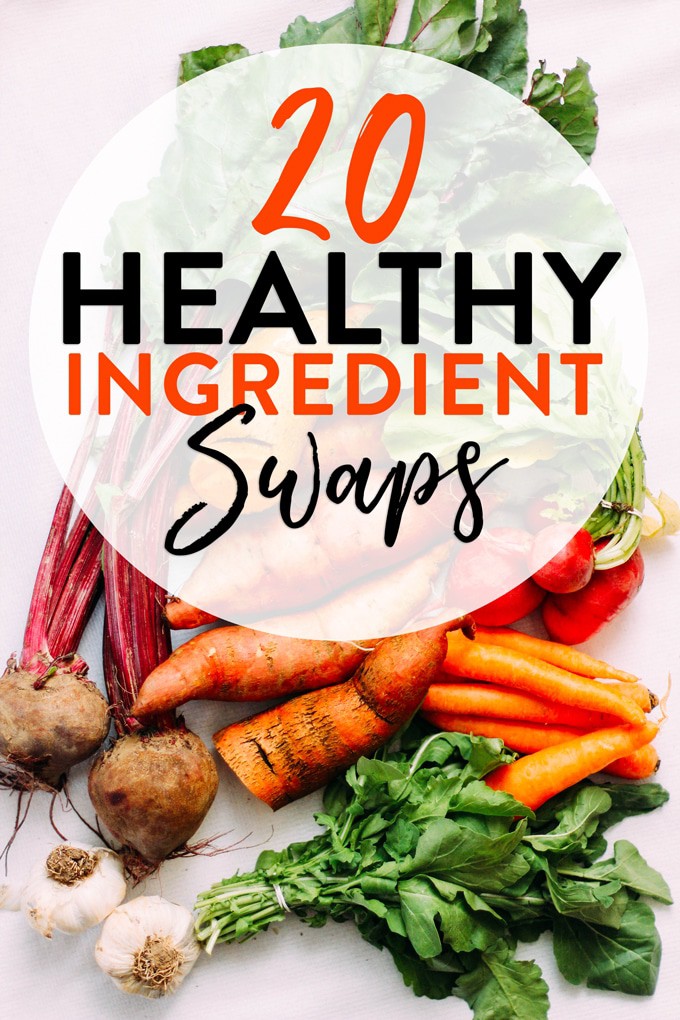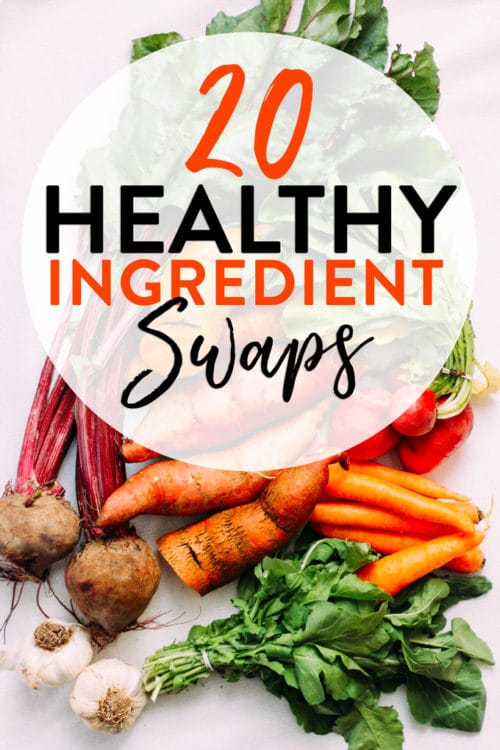 Healthy Ingredient Swaps
This post for healthy ingredient swaps contains affiliate links.
There are so many ways to adapt existing recipes to make them a touch healthier, and all those choices add up to better overall eating, without sacrificing flavor.
Check out these gluten free recipes.
In the meat department
A lot of us love our bacon. Crispy, salty goodness that smells divine. But the salt content, to say nothing of the sugar and nitrites, can be overwhelming. You don't have to give up the flavor altogether though.
1. Canadian back bacon or turkey bacon make great, healthier alternatives to regular bacon!
2. Want the real thing? Look for alternatives without the nitrites!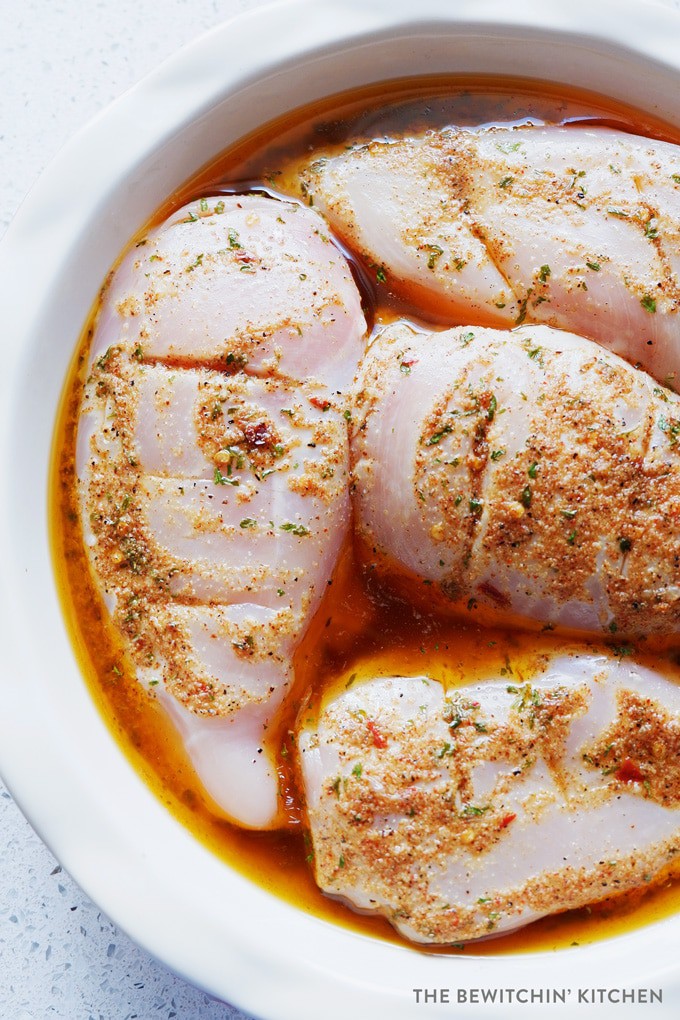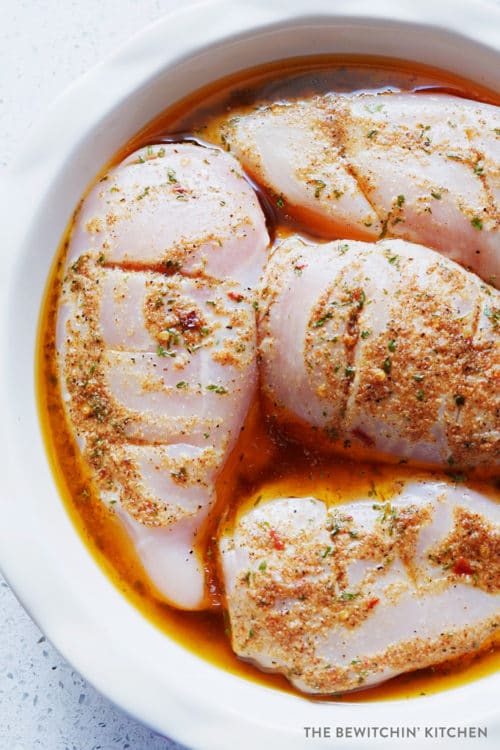 Healthy Baking Substitutes
Did you know that your baking recipe that calls for a 1/2 cup of butter can be replaced with applesauce?
3. If butter or shortening is called for, replace it with half the amount of applesauce.
4. Mashed bananas work well in this capacity too, as does prune puree or avocado!
5. Avocados are also perfect for making frosting creamy and healthier. Just replace the butter in the recipe with the same amount of avocado. You won't taste it but the texture will be just right.
6. Both applesauce and bananas are a good sugar replacement too. Just swap out your cup of sugar for a cup of unsweetened applesauce!
TBK's Pro Tip: 7. Skip the high calorie sour cream or oil in your recipe and swap in greek yogurt instead. Lots of protein and less calories make this a good choice, though it's not always a 1 to 1 ratio so you might have to experiment a little with your favorite recipes in order to get it just right.
8. If you want less sugar in your baking, cut the amount called for in half and add, where appropriate, nutmeg, cinnamon or vanilla. These intensify the sweetness of the sugar that is already present, allowing you to cut the amount it actually contains! This works for any dessert, not just baked items, so keep this tip handy!
9. You can replace your cup of oil that your recipe calls for with a cup of unsweetened pumpkin puree—canned pumpkin will do just fine! You'll drop the fat and calories without compromising on the baking.
10. If you're watching your carbs, nut flour
makes a great substitute in baking. Use these ratios:
1 cup flour = ¼ cup nut flour + ¾ cup whole wheat flour
OR
1 cup flour = 1 cup nut flour + ½ teaspoon rising agent (for cookies, cakes, an,d breads).
Seasonings anyone?
11. Cut back on the salt by using herb based seasonings only. For example, instead of using celery salt, use celery seed or actual fresh celery. For garlic salt? Garlic powder or … actual garlic! There's no substitute for the real thing!
12. If you have a thing for Chinese food but can't stand the sugar in the sauces (hoisin has four grams of sugar for every tablespoon used!), use Chinese five spice powder
 (affiliate link). You'll get all the flavor without the sweet overload.
Healthy Dips and Sauces
13. If the recipe calls for sour cream or mayo, replace that with unsweetened greek yogurt. You'll find the texture is identical and the taste is still awesome! Hello potato salad or party dip!
14. Try pieces of endive instead of tortilla chips. Or use simple carrots, celery, bell pepper, broccoli, and cauliflower.
15. Replace store bought dressing with fresh salsa or pico de gallo, or a simple olive oil and lemon or oil and vinegar.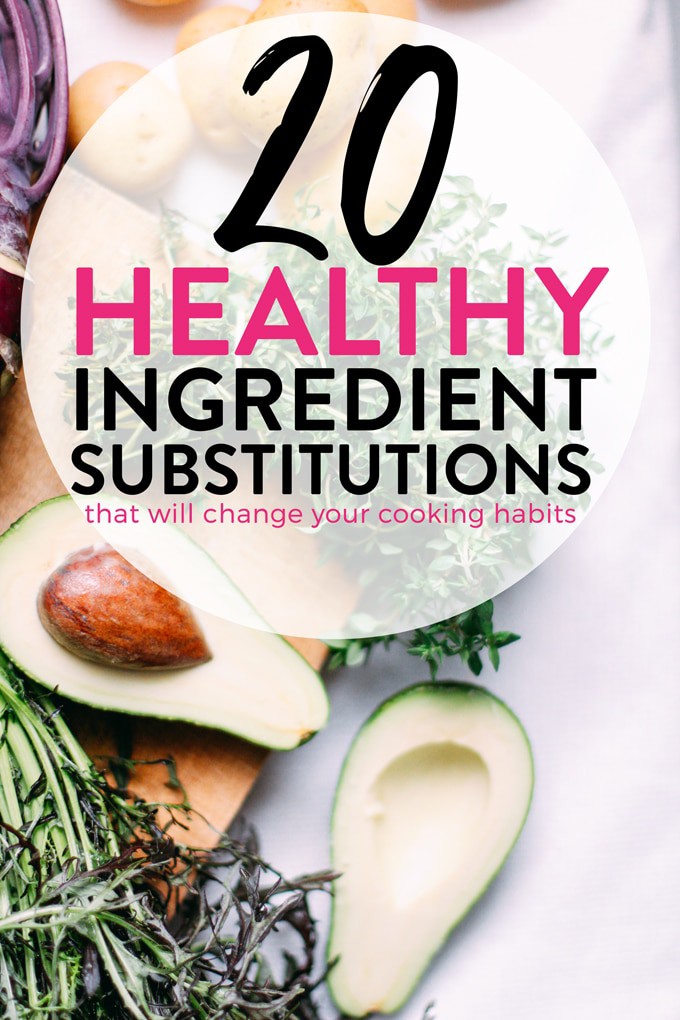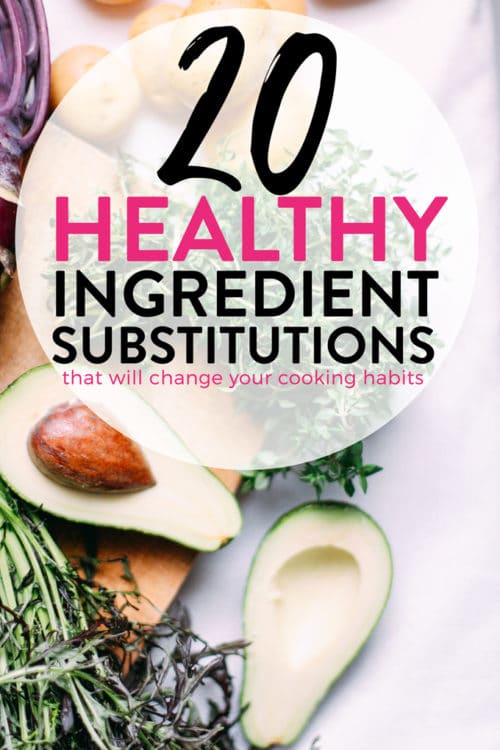 Healthy Ingredient Substitutions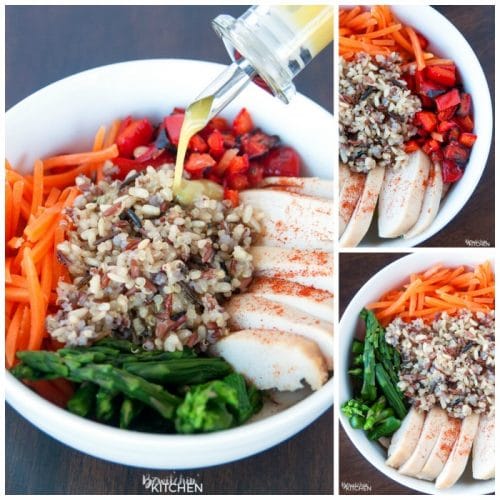 Healthy Side Dish Swaps and More
16. Skip the rice and pick up a box of quinoa. It's got protein, fiber, and iron galore, which beats out rice any day! Here's how to cook quinoa in an Instant Pot.
17. If your kids love burgers, you can make them healthier by making patties with only an ounce of lean ground beef and then add things like: beans, mushrooms, onion and tomato paste.
18. Another burger tip? Skip the bread crumbs and add in some oatmeal for bulking them up.
TBK's Pro Tip: 19. Another option is to not use filler at all. The burgers turn out well, bulking them up was introduced to stretch your dollar further.
20. Make soups creamy with pureed beans and a little broth. For every ½ cup of cream called for, replace it with ½ a cup of pureed bean and ½ a cup of broth. Creamy goodness that's good for you.
Check out my healthy pantry staples.
So go and take a look at your favorite recipes and see how you can adapt them to make them healthier, while still keeping the fun and flavor that your family enjoys!
Share your healthy ingredient swaps with me in the comments.