Chili Lime Chicken
Hello BBQ season! Grilling is one of my favorite things to do during the summer. Food simply tastes better when it's BBQ'd, like this recipe for Chili Lime Chicken.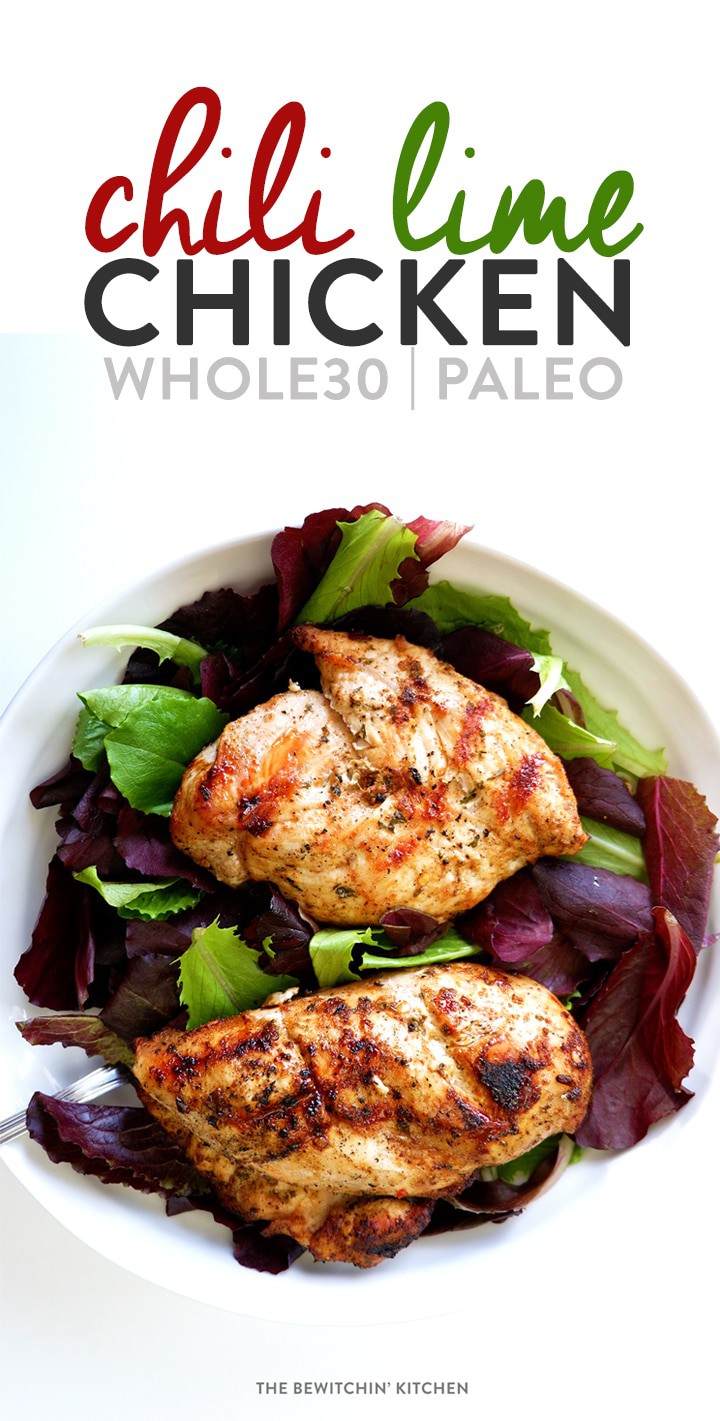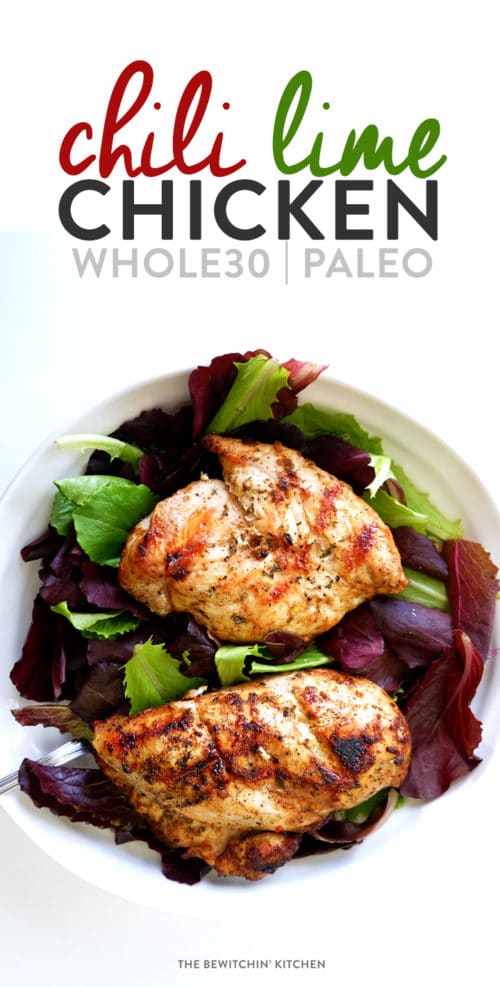 We recently bought a new patio set which means we'll be spending, even more, time outside as we eat breakfast, lunch, and dinner. What I desperately missed last year was spending time with my family outside during dinner. We sold our last set before we moved to PG and I'm glad that we'll finally be back to our old summer routine.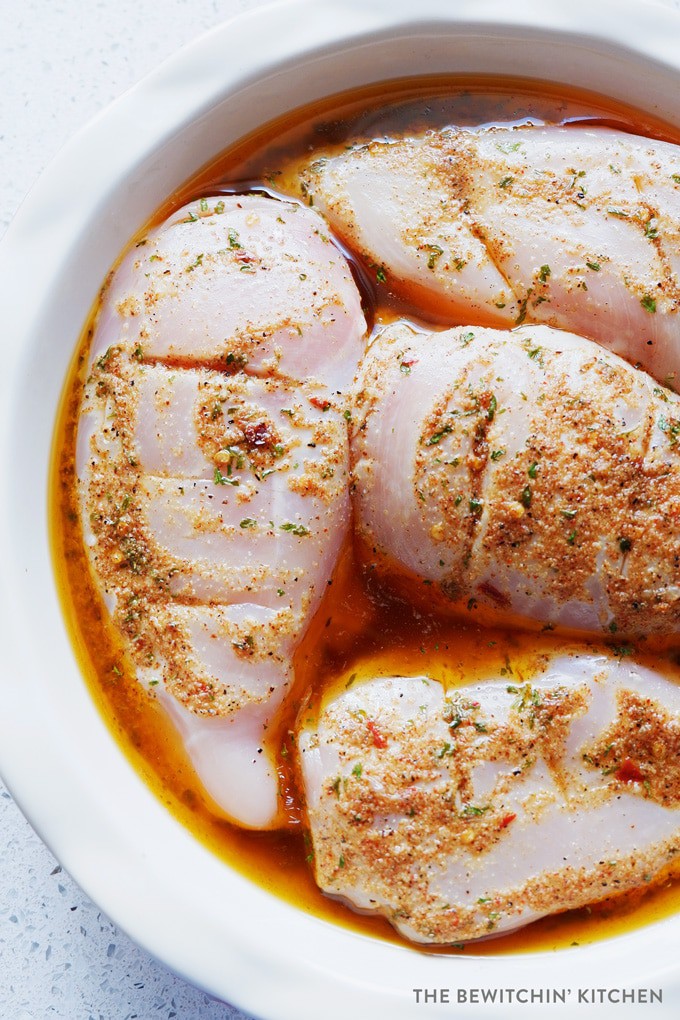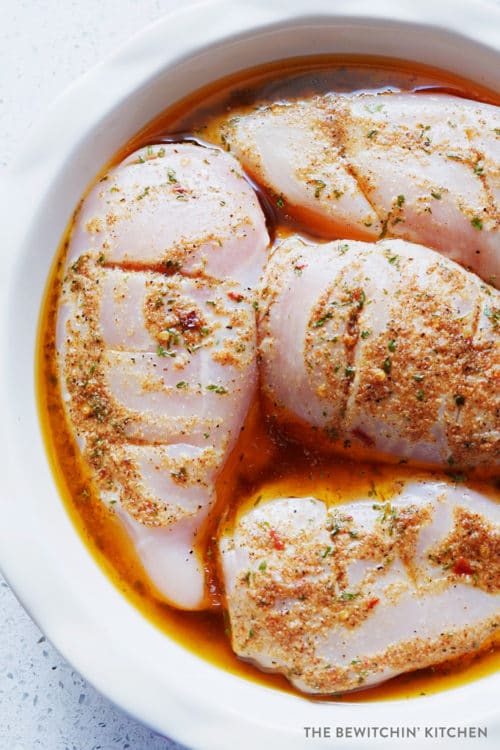 Related recipes:
Fun and Festive BBQ Accessories
If you're like me, you overcook your chicken when you grill out. The below chart will help you reach the ideal cooking temperature for chicken that your guests will talk about (in a good way).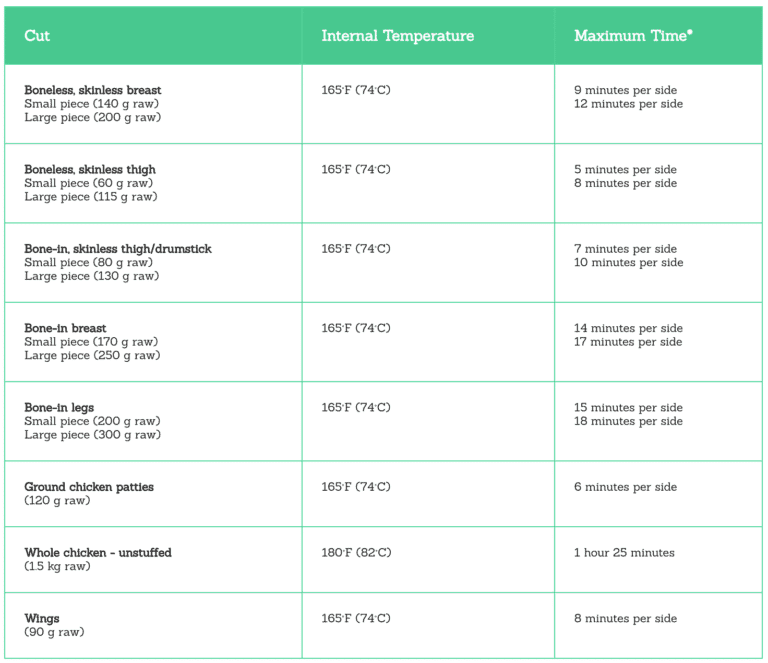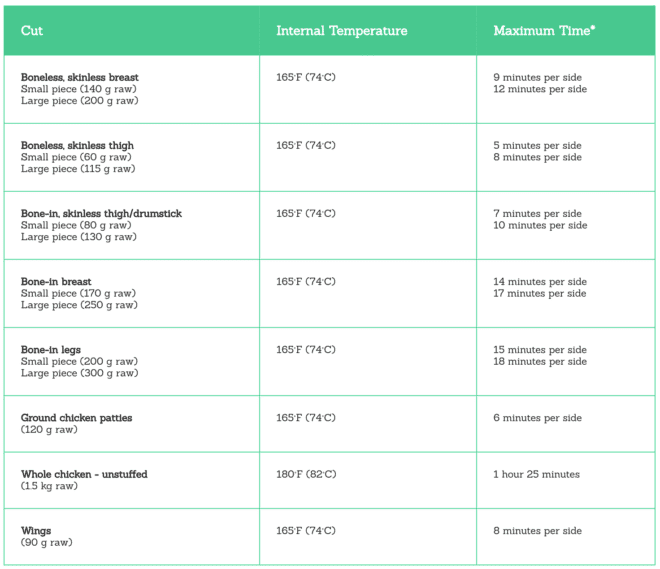 I've been busy and because of that, I have also been feeling off of my game. I am constantly forgetting my lists, my phone, and my organizational skills. Do you have any idea how many times I have come back from the grocery store this month only to realize I forgot the main ingredient that I went to the store to grab in the first place?
That's why I really like the Shopping with Chicken App. Not only does this app simplifies our grocery tasks but it has a list share feature. This feature allows my husband and I share a grocery list, so if he happens to be at the store he can check the list and pick up a few things for dinner. It saves me time and when I forget important items, he can grab them for me.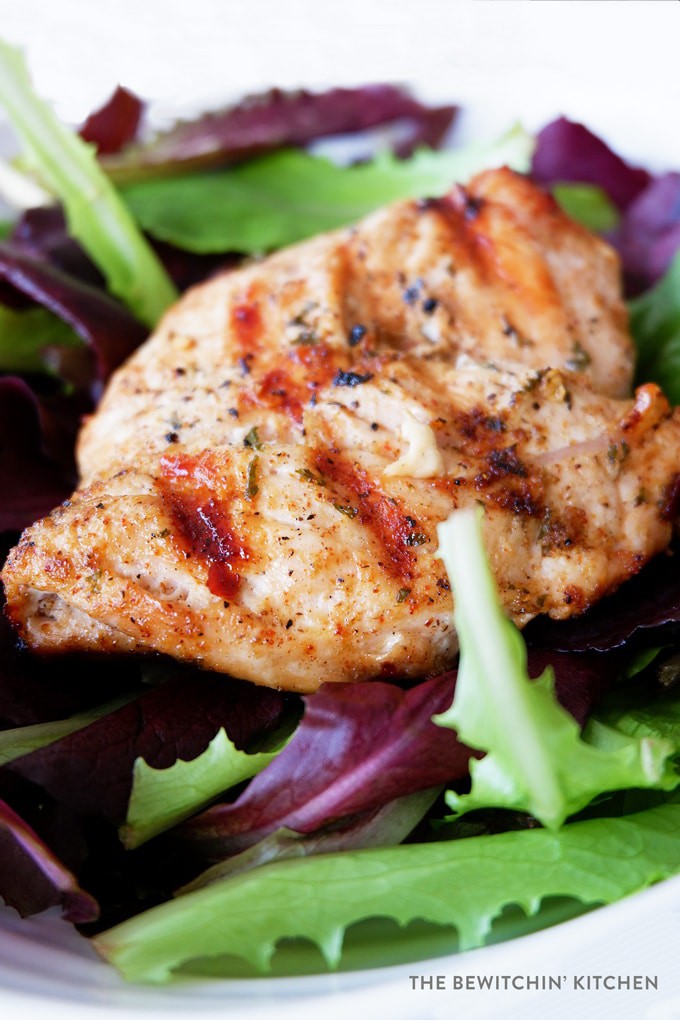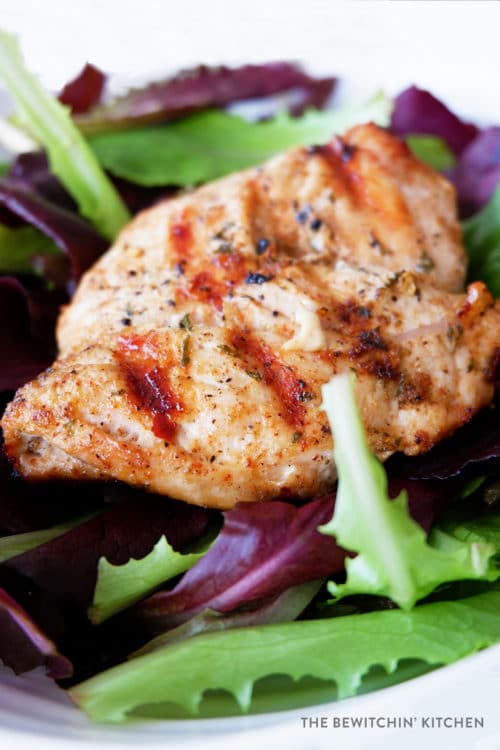 Chili Lime Chicken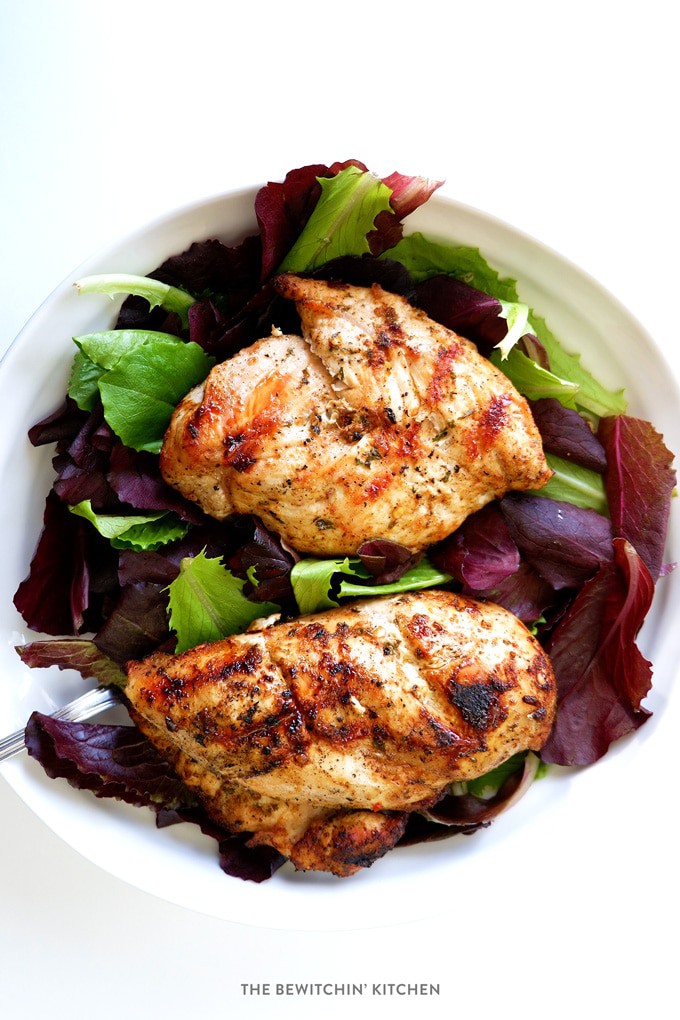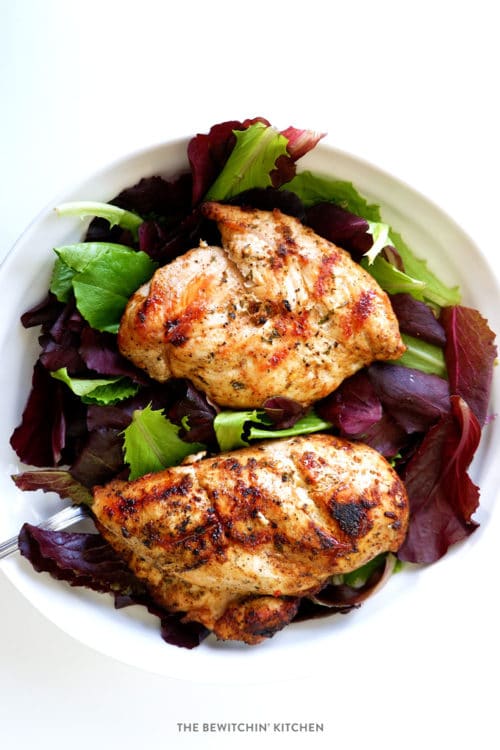 Chili Lime Chicken
Who says BBQ recipes have to be unhealthy? This grilled Chili Lime Chicken recipe is a healthy dinner idea that falls under Whole30, paleo, clean eating and 21 Day Fix approvals.
Servings 4
Calories 378kcal
Ingredients
4 boneless skinless chicken breasts
1/2 cup olive oil
1 lime juiced
1 tsp chili powder
1 tsp garlic powder
1/2 tsp cumin
1/4 tsp red chili flakes
1/4 tsp sea salt
1/4 tsp pepper
Instructions
In a small bowl, mix together the marinade ingredients until combined and add the chicken breasts.

Marinate for at least 2 hours (best if it sits overnight).

Preheat the grill on medium-low.

Grill chicken for 9-12 minutes on each side, or until juiced run clear.
Nutrition
Serving: 1g | Calories: 378kcal | Carbohydrates: 2g | Protein: 24g | Fat: 30g | Saturated Fat: 4g | Cholesterol: 72mg | Sodium: 291mg | Potassium: 457mg | Vitamin A: 270IU | Vitamin C: 6.2mg | Calcium: 11mg | Iron: 1mg
Follow On Pinterest
Follow @bewitchinkitchen On Pinterest for more delicious recipes!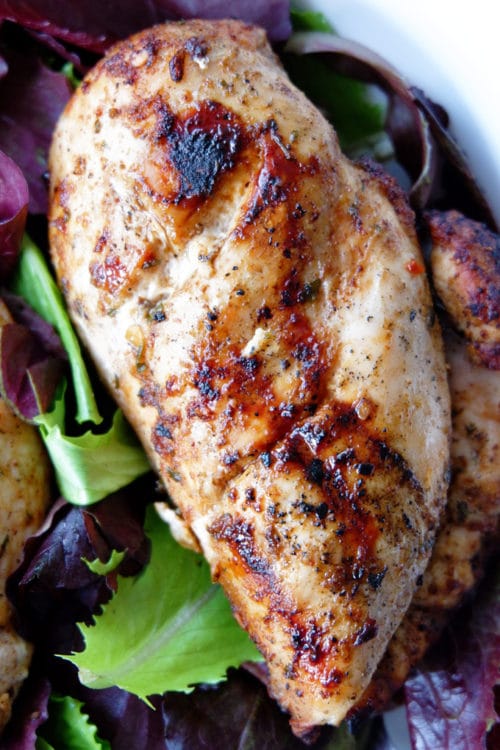 Don't forget to visit Chicken.ca and search for their recipes. Regardless of your dietary needs or what you're craving, you can search the site based on what you're looking for. Check out and follow the Chicken Farmers of Canada on their social profiles: Facebook, Twitter, Instagram and Pinterest.
Disclosure: I am participating in the Chicken Farmers of Canada campaign managed by SJ Consulting. I received compensation in exchange for my participation in this campaign. The opinions on this blog are my own.