Marinated Green Beans (Whole30)
These marinated green beans are a tasty and healthy side dish that uses simple ingredients: green beans, olive oil, dijon mustard, and vinegar. Serve this with chicken, steak, or pork (or on it's own). This cold green bean side goes with almost anything!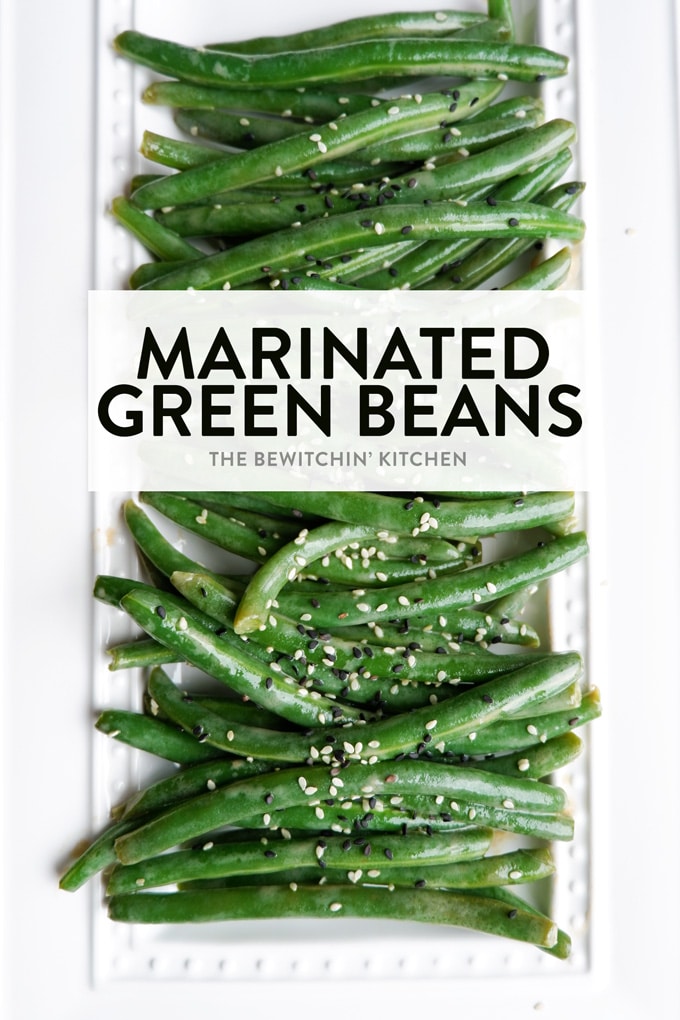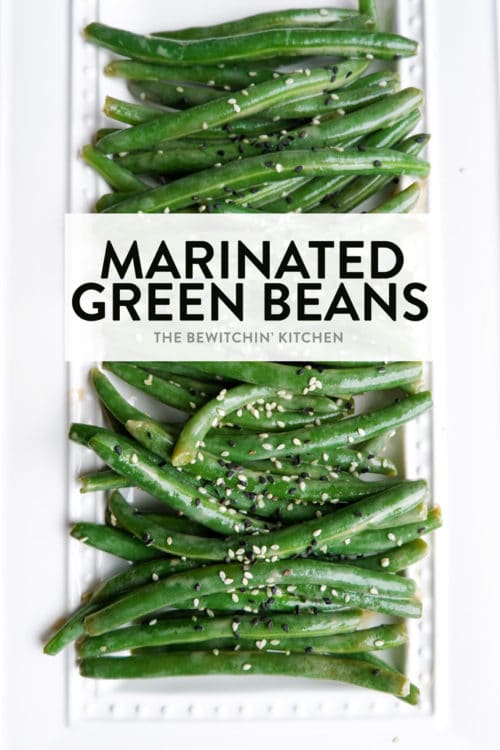 Marinated Green Beans
Disclosure: This post contains affiliate links for your convenience. As an Amazon Associate, I earn from qualifying purchases.
I've been on a bit of a green bean kick lately. Usually, I boil them, then toss them in ghee and salt but today I wanted to do something different.
I have a taste for vinegar. I love pickles (and all things pickled) and I love salads that have a sharp and zesty taste (like ones dressed with this greek vinaigrette).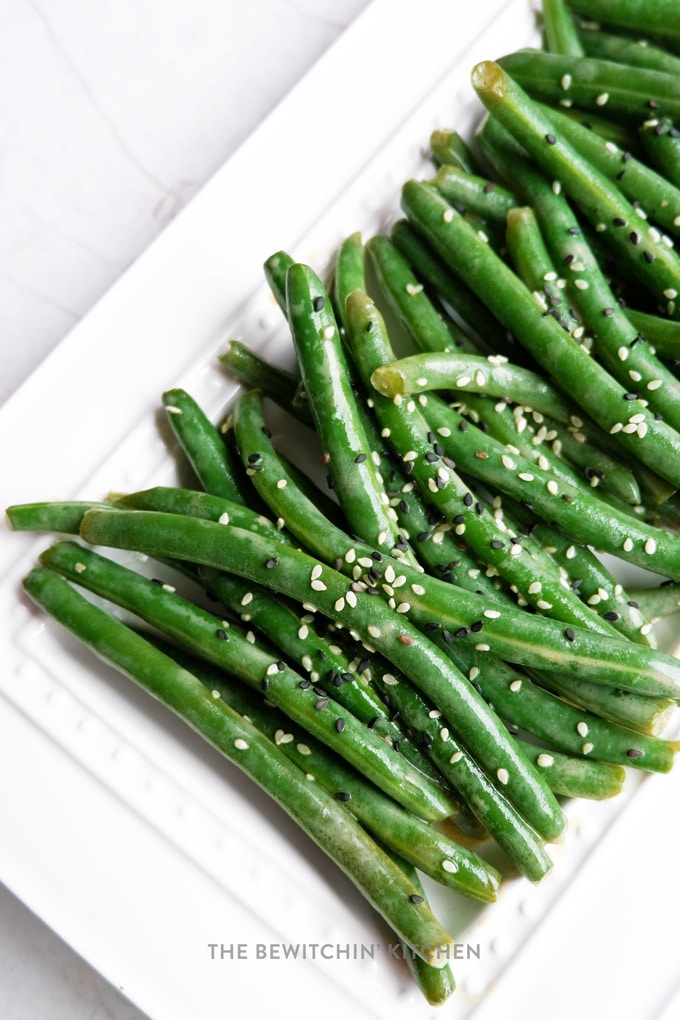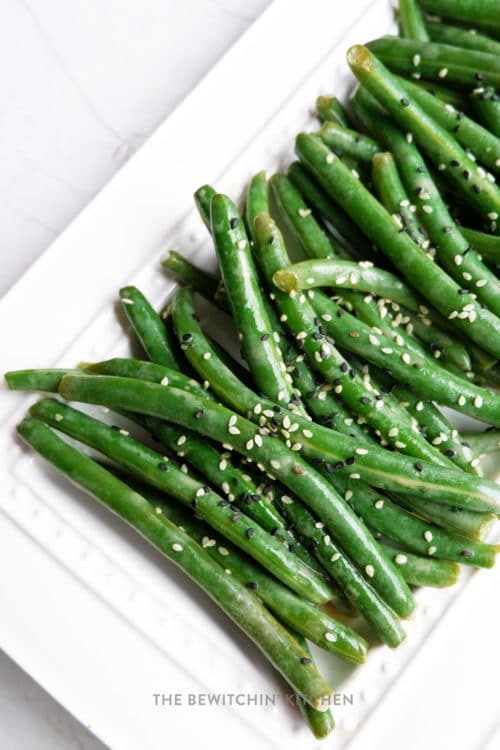 This recipe is great year round. I can see me serving it during the summer barbeque season and winter with my pot roast recipe.
Whole30 Green Bean Salad
I really wanted to call this a green bean salad, but there is only one key vegetable: green beans.
So I don't think it classifies but all I can say is that the gears are turning and I will be throwing together a salad version of this soon.
What was important to me when I created this was that it is Whole30 compliant. 
I don't live Whole30 all the time, but I am making a conscious effort to follow the Whole30 recipe guidelines to help me become a little more aware of my body.
Related: Paleo VS Whole30: What's the Difference?
Is Dijon Mustard Whole30?
One of the ingredients in this salad is dijon mustard. Dijon mustard can be Whole30 compliant if it's not made with wine (read the ingredients list. I linked to the dijon I used in this recipe a little further down to help you out.
Red wine vinegar is Whole30 approved.
Cold Green Beans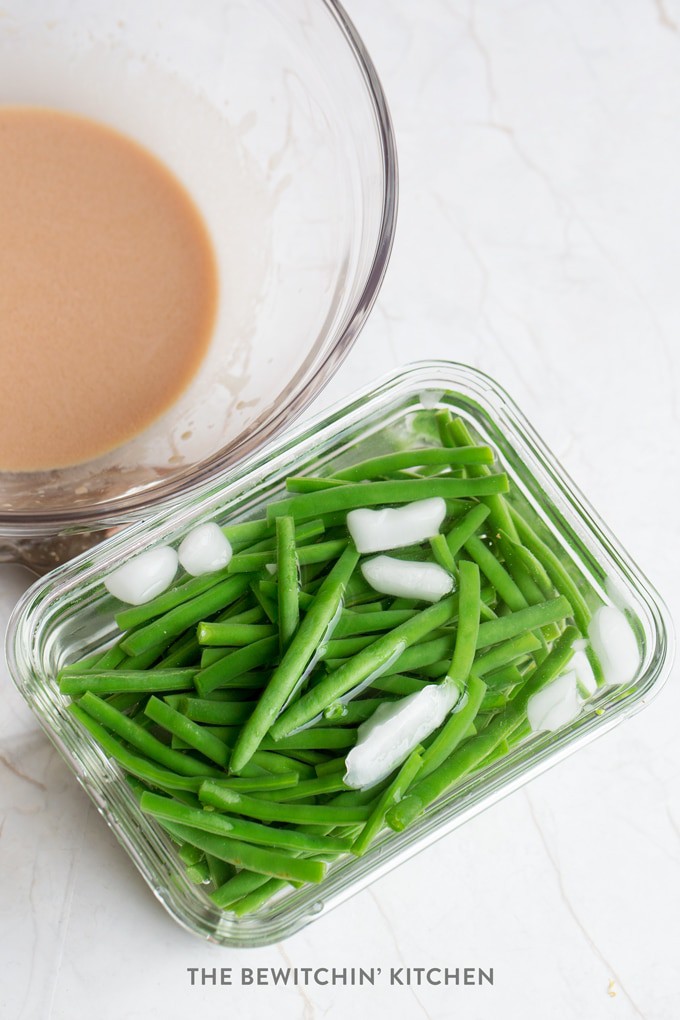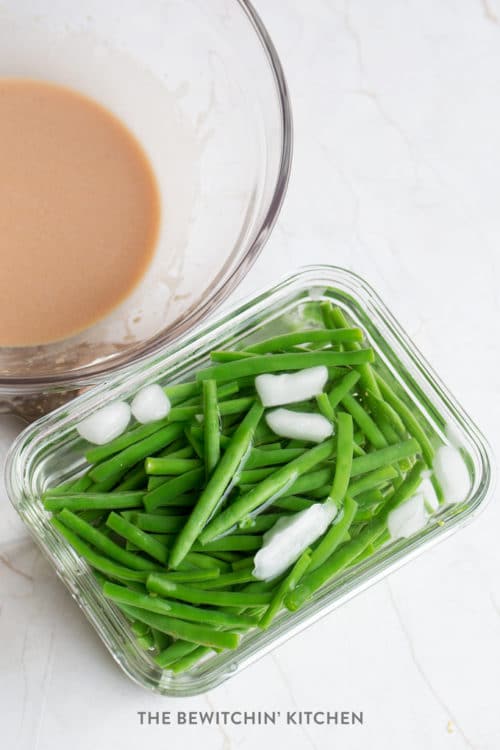 When I first thought about doing these marinated green beans, I wasn't too sure about it. I wasn't sure if cold green beans could be really appetizing.
I was wrong, they're delicious.
I'm sure some of you think I'm crazy because you grew up on cold green bean salad or other versions of marinated green beans but I never had them other than in my adulthood.
Ever.
It seems so weird to me thinking about it (considering I have made them 4 times in the past two weeks).
Healthy Side Dishes
If you're looking for more healthy side dishes here on The Bewitchin' Kitchen, I think you'll like these:
How to Make Marinated Green Beans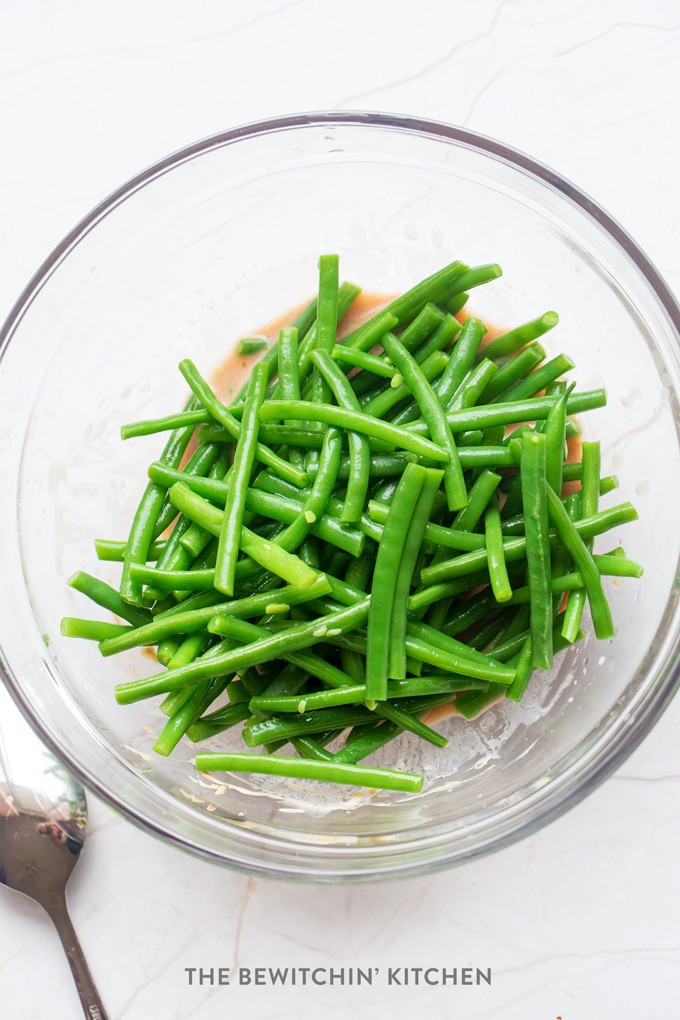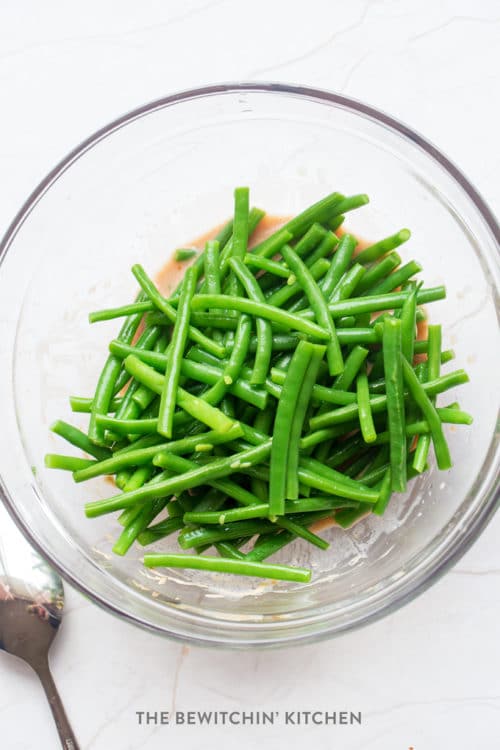 Supplies and Ingredients needed to make this green bean side dish:
Green beans
Olive oil (Avocado oil would also be good)
I didn't measure everything out in this recipe, I'm an eye-baller when it comes to whipping things like this up. However, I matched it the best I could.
Randa's Tip: Play around with the recipe yourself and make it perfect for your tastes.
Answer me this in the comments: how do you like your green beans? Cook with butter and salt? In a salad? In soup?
Marinated Green Beans
These marinated green beans are a tasty and healthy side dish that uses simple ingredients. Serve this with chicken, steak, or pork (or on it's own).
Prep Time 2 hours
Cook Time 3 minutes
Total Time 2 hours 3 minutes
Servings 4 servings
Calories 138kcal
Ingredients
1 lb green beans ends trimmed
1/4 cup red wine vinegar
3 tbsps olive oil
2 tbsps dijon mustard
1 tsp sesame seeds optional
Instructions
Bring a pan of salted water to boil over medium heat. Add the green beans.

Simmer the green beans for 3 minutes, drain and plunge into a bowl of ice water.

Mix the vinegar, mustard, and olive oil in a bowl and add the green beans.

Toss to coat, cover and refrigerate for 2-3 hours.
Notes
Weight Watchers Freestyle Points: 3
Nutrition
Serving: 1serving | Calories: 138kcal | Carbohydrates: 8g | Protein: 2g | Fat: 11g | Saturated Fat: 1g | Sodium: 93mg | Potassium: 249mg | Fiber: 3g | Sugar: 3g | Vitamin A: 785IU | Vitamin C: 13.9mg | Calcium: 51mg | Iron: 1.5mg
Follow On Pinterest
Follow @randaderkson On Pinterest for more delicious recipes!
FREE Recipe Binder
Are you constantly wondering what's for dinner?
When I don't meal plan I feel behind, and we usually end up ordering take out. This recipe binder will keep you organized and make life a little bit easier.
products I used to make this happen Shop This Post
(may include affiliate links)