Coconut Balls – Only 3 Ingredients
I love coconut flavored anything: candles, desserts, coffee. It's all delicious in my mind. So as I was doing some baking for the Christmas Holidays I wanted to make easy coconut balls. I tossed a few random ingredients together and made these 3 Ingredient Coconut Balls.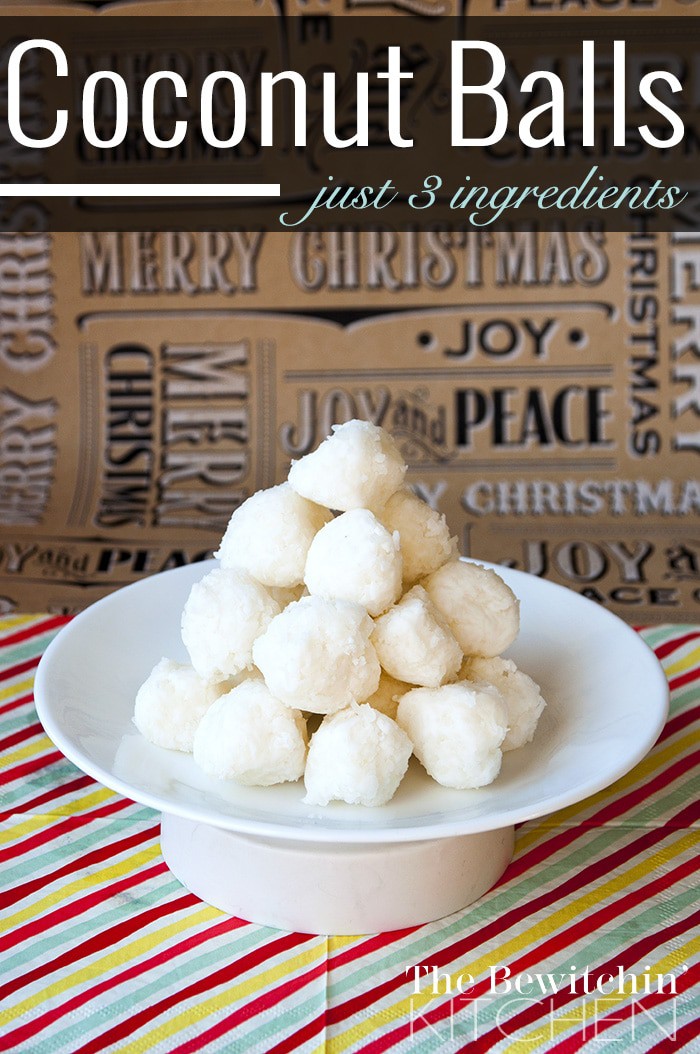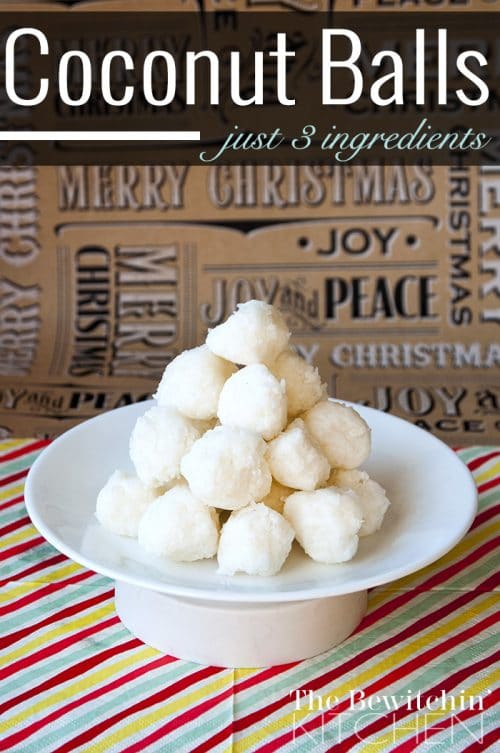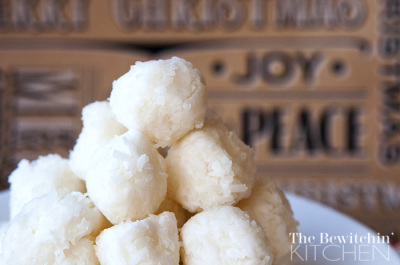 This weekend has been a baking weekend. I have been getting some goodies organized and frozen from the holiday season and freezing them. Whipped shortbread, turtles, cookies and cream fudge and two new additions to my blog: Biscotti Munch and Coconut Balls. If the above photo doesn't prove it to you, they turned out beautifully. Although I will admit they look a little boring (I was going to dip them in chocolate but opted against it since I ran out of chocolate) but what they lack in appearance, they make up in flavor.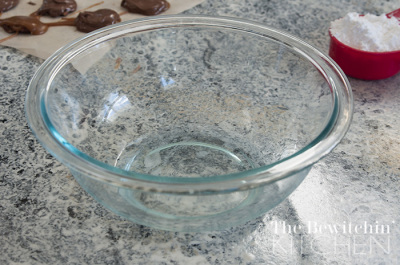 Making the coconut balls were relatively easy. I am pretty proud of myself for remembering to measure what I did, although as you can tell from the photo my cups are not level.
First I melted the coconut oil (I use this one).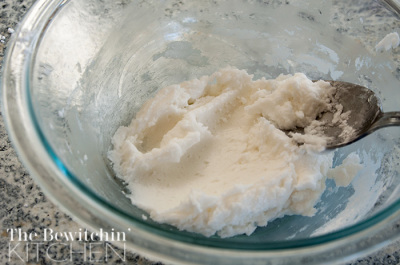 Then I added the powdered sugar. I have to admit, at this point I was about ready to start eating it. It smelled so good (I love coconut oil for the very reason).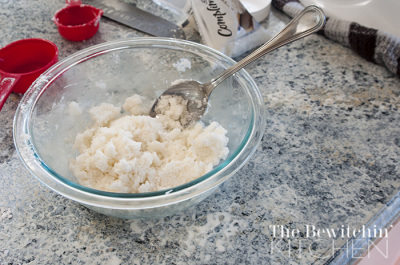 After a quick addition of sweetened coconut flakes (I used medium) and a few stirs, I was ready to shape the coconut mixture into balls.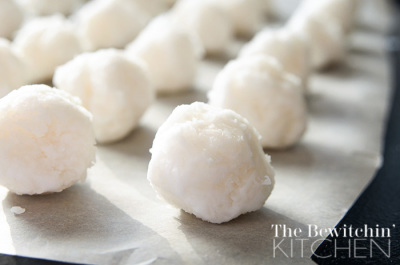 That's it! They're super simple to make.
I plan on going forward with my original plan and dipping them in dark chocolate (or mint chocolate) when I create them again in a few weeks. I'll let you know how they turn out, although I am pretty sure they'll be awesome. It's not often chocolate actually ruins a dessert.
Anyway, I'll quit my blabbering as I actually have a few more items to bake and shoot for the blog (this upcoming Biscotti Munch is going to be amazing). Enjoy the recipe friends!
Coconut Balls
3 Ingredient Coconut Balls
Great for any time of the year, but I like these at Christmas.
Servings 20
Calories 66kcal
Ingredients
1/4 cup coconut oil melted
1 cup powdered sugar
1 cup sweetened coconut flakes I used medium
Instructions
Melt the 1/4 cup of coconut oil in the microwave for about 45 seconds or until melted.

Stir in powdered sugar.

Stir in coconut.

Shape into balls and enjoy or freeze until you're ready to enjoy them.
Nutrition
Serving: 1g | Calories: 66kcal | Carbohydrates: 8g | Protein: 1g | Fat: 4g | Saturated Fat: 3g | Polyunsaturated Fat: 1g | Monounsaturated Fat: 1g | Sodium: 12mg | Potassium: 15mg | Fiber: 1g | Sugar: 7g | Calcium: 1mg | Iron: 1mg
Follow On Pinterest
Follow @bewitchinkitchen On Pinterest for more delicious recipes!
Easy Coconut Ball Recipes:
Chocolate Covered Coconut Balls
Helpful Supplies for Making Coconut Balls:
Reynolds Baking Sheets Parchment Paper
What's your favorite holiday dessert?