Disney California Adventure Tips and Tricks
If you've never been, or even if you are a veteran visitor, these tips should keep the Happy in the Happiest Place on Earth. Check out these California Adventure tips and be sure to leave your own in the comments.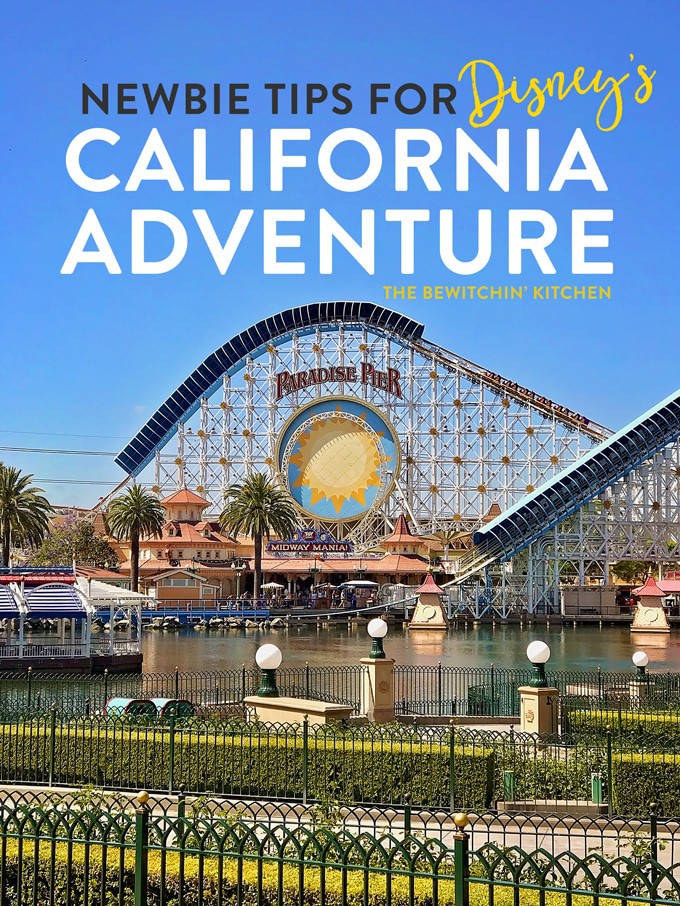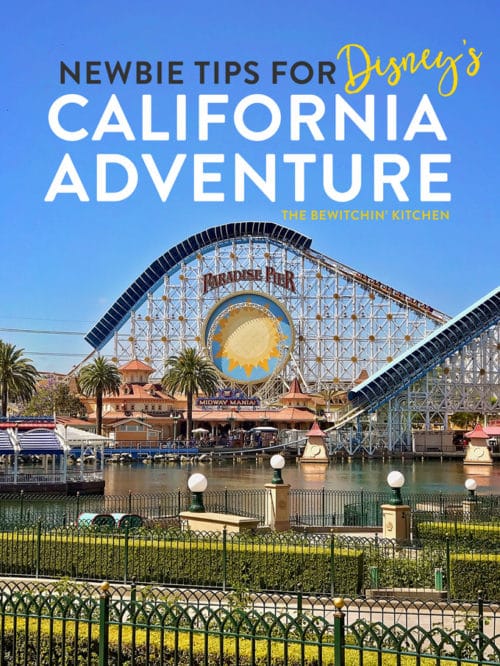 A trip to Disneyland isn't complete without a trip to the California Adventure park. For the kids who are really into animation, there is a lot going on at California Adventure, including Cars Land, Bug's Land, Ariel's Undersea Adventure, Toy Story, and new this year: Guardians of the Galaxy: Mission Breakout. In my Disneyland hacks post, I covered a lot of the ways that you can save time and ramp up the fun on your trip, and a lot of these tips are applicable at DCA, but here's a few more.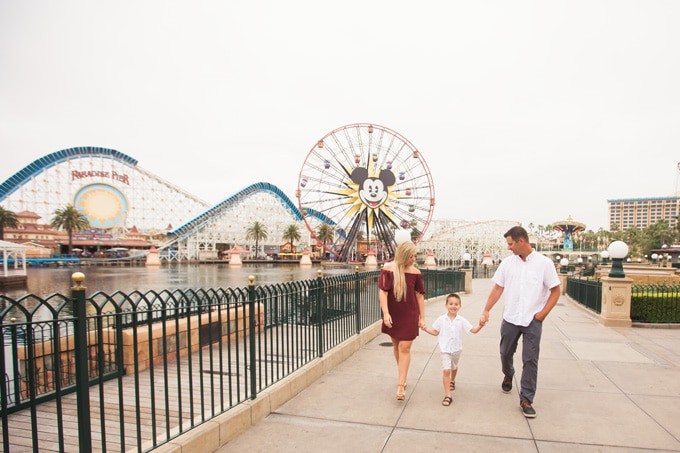 California Adventure Tips
California Adventure is just next door to Disneyland, as part of the resort, and you can visit both if you have a Park Hopper ticket (hint: if you have bought regular 1-park tickets, you CAN upgrade with a Park Hopper option!). It's possible to do both in one day but prepare for serious exhaustion at the end of it!
Don't forget to read these tips on how to save money at Disneyland.
Here are a few points to consider:
FastPasses are available at California Adventure but only one at a time, in each park!
So, the rules of FastPass, where you can only hold one FastPass ticket at a time for one attraction or ride applies to BOTH parks. Their systems used to be disconnected and you could hold one for a ride at Disneyland AND one for a ride at California Adventure at the same time, but Disney got wise to that and connected the systems. SO if you're park hopping, you're going to need to do some serious planning as to which rides are a priority, to get FastPasses for them at the right time of day.
Cars Land—with the Radiator Springs Racers— is THE most popular attraction at California Adventure, so make sure you get your FastPass for that one early, as it regularly sells out!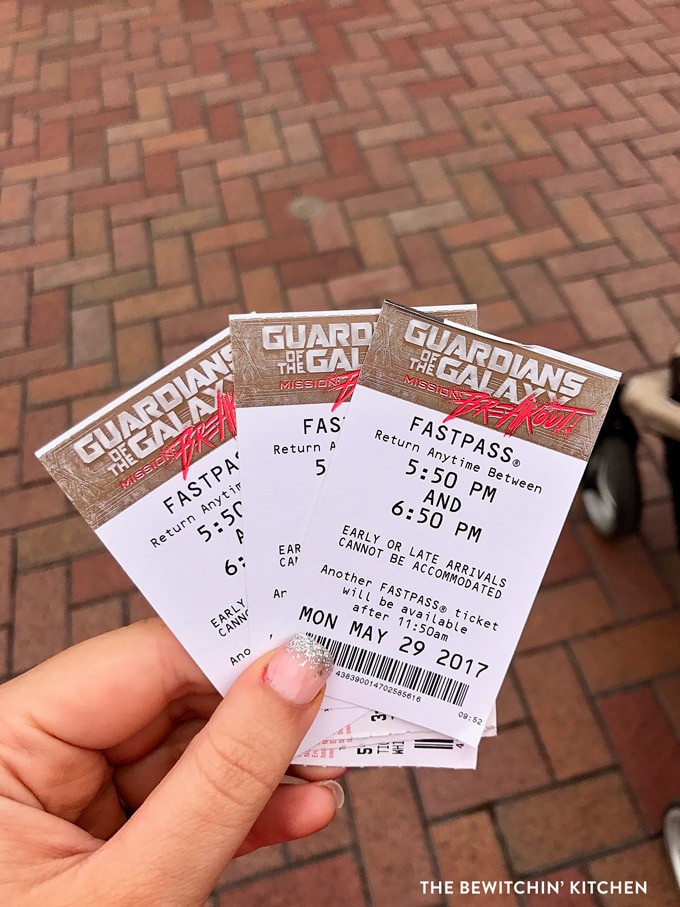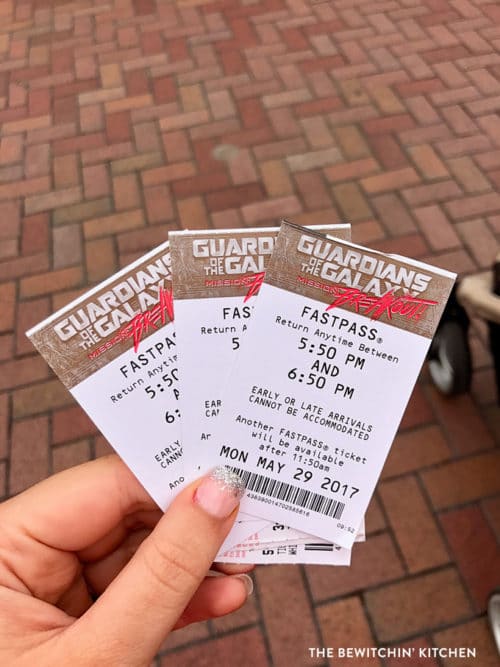 I just got back from a trip and was there for when the new Guardians of the Galaxy ride opened, this is another one where you may need to get the FastPass early. The day where we finally were able to get our hands on a FastPass, but husband was in line for an hour for it and we were booked in for 6 pm (he went into the line at rope drop). Pay attention to the Disneyland app a few days before you go, if Guardians is just as busy as it was when I went, then plan to snatch a FastPass early.
Time your trip slightly off-season, if you can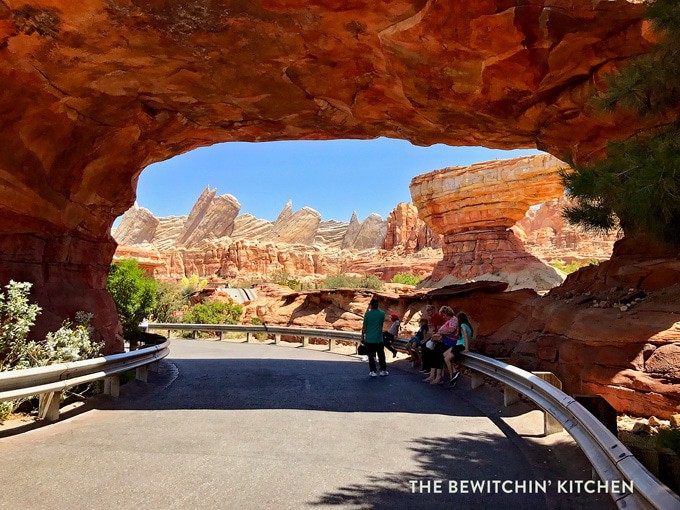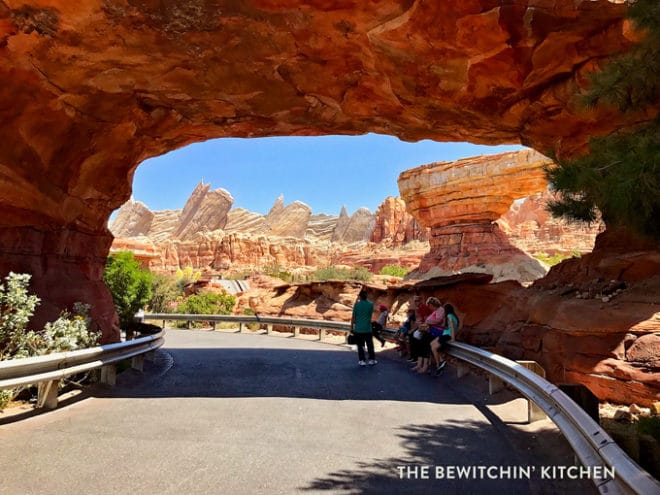 Obviously, the Happiest Place on Earth gets busy during the peak periods in the summer. Midweek and off-season, if you can skip a couple of days of school and work, is the best! Example? Right after Labor Day and throughout the month of September. It's a hot time of year but the crowds are GONE. Basically, avoiding any time where there is a school holiday—including long weekends—is a good bet.
Also, make note of when the annual passholders are allowed back after their blackout dates during the holidays. I didn't know this was a thing until I was at Disney in January and was there during that day. It was nuts, we left the park for lunch and were not allowed back in because the park was over capacity.
Stay close to Disneyland or at a Disney Resort
The price of the hotels inside the resort are, obviously, a little higher but the advantages might make it worth your while!
Park your car once and leave it there, then use the Monorail system to get into the park every day.
Get tickets with a Magic Hour option, so that you can get into the park before it officially opens to the rest of the public, and enjoy it at leisure! You also get a magic morning when you purchase a 3 day + pass.
Naps with littles are easier if you can pop back to the hotel, and cranky kids can cool off with a dip in the pool, while still leaving plenty of time to make it back for evening events and shows!
If you buy anything—souvenirs, stuffed animals, whatever—and you're staying at the resort, you can have your purchases delivered to your room, so you don't have to lug them around all day!
I have never stayed at a Disney resort but would love to. I have stayed at Grand Legacy at The Park and The Anabella Hotel (which is now demolished and being built as a new Westin hotel). Both were close (Grand Legacy was a five minute walk) and both were clean.
Don't forget a FastPass for World of Color Nighttime Spectacular
Unless you enjoy an obstructed view, then, of course, skip the pass! Seriously though, you can hold a pass for the show AND still get one for rides, so don't hesitate! You can also use available dining options for a 'preferred viewing' option! Check with the resort when you're booking as some dinner reservations can be made up to 60 days in advance. However, you do it, watching World of Color is the perfect cap to a great day of fun! Get this first thing in the morning, it's found close to Ariel's Undersea Adventure (right across from the restrooms).
Don't Miss a Character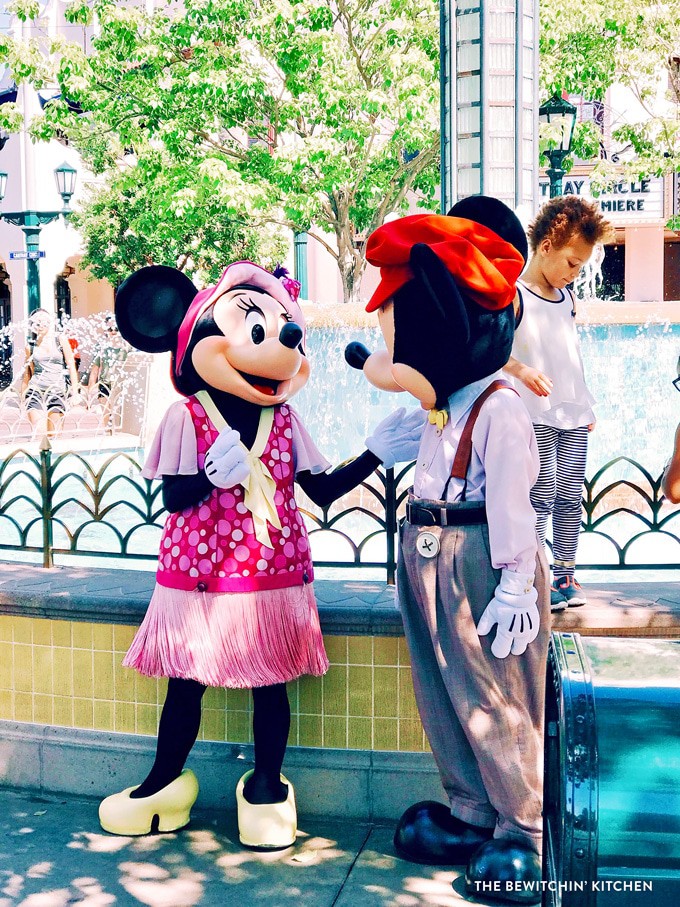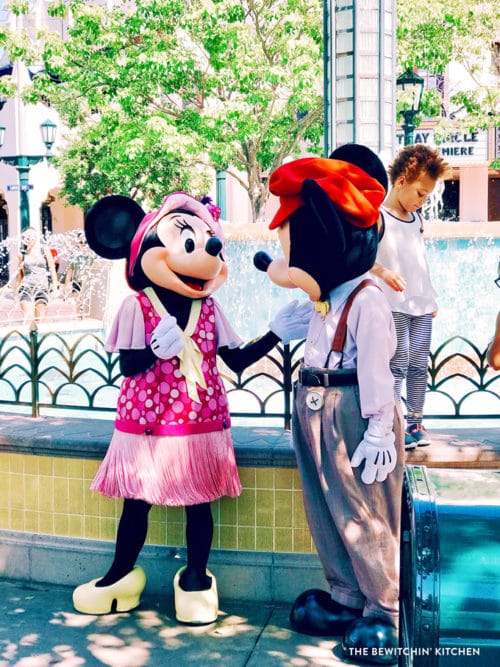 Don't miss a photo opp by using the Disneyland app! You can search for a character at any time, just keep in mind that if you're not in the area the que will probably be closed by the time to get to him/her. Either way, you may as well try and at least if you're with tiny human's they can see one of their favorites.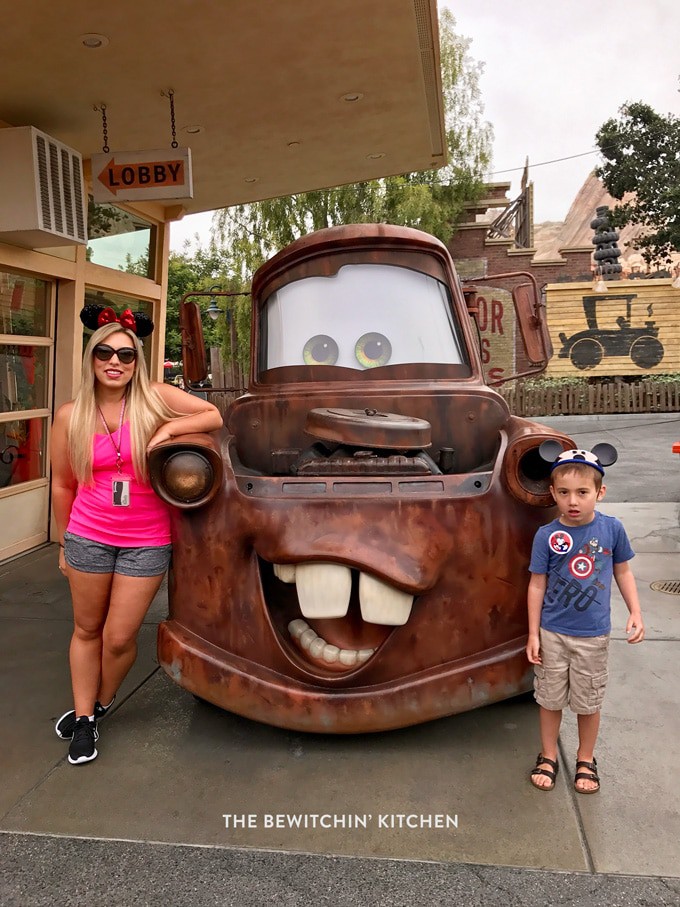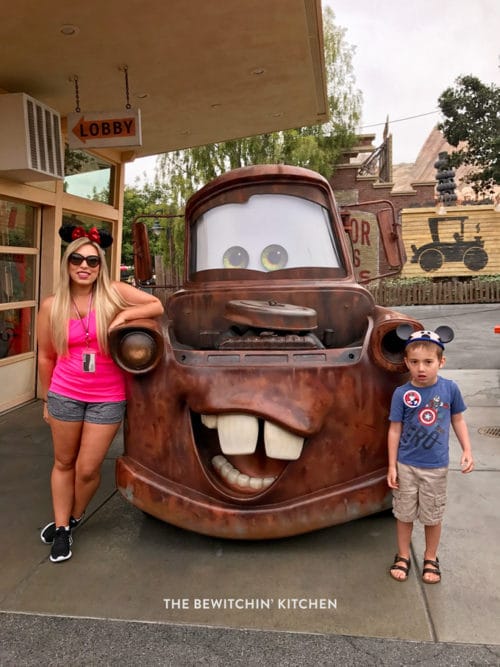 Do your shopping early or late!
Buena Vista Street, which is NOT to be missed, is open thirty minutes before the rest of the park, and stays open after the rest of the park closes, so you can get an early cup of coffee or make your souvenir purchases after you've done everything else!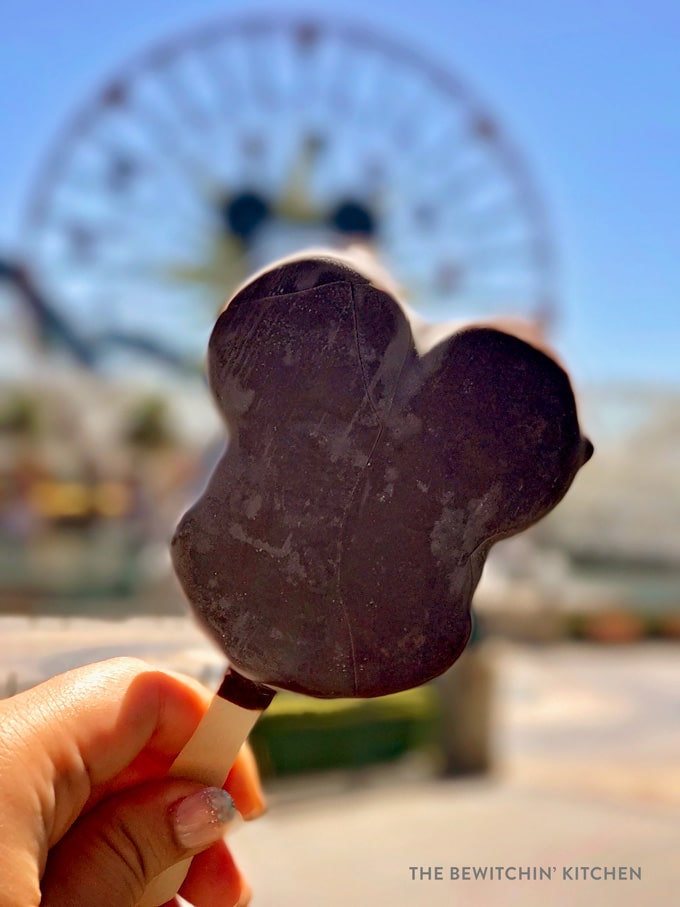 A few more tips for California Adventure:
You can rent a locker if you don't want to lug around all the extras like sunscreen, jackets from the morning and extra stuff that you might need at some point in the day. The lockers are to your right when you first enter the park.
If you like rides, California Adventure is a good bet! Also, a lot of them are good for smaller kids, so no one is left waiting too long for the bigger siblings!
The dining options are plentiful and really, really good, so make sure you take the time to sit down and take a break! PS – the chicken souvlaki at Garden Grill is a healthy option that tastes great, and the sangria is pretty darn good too. 
Are you gluten-free? Here's a gluten free guide to Disneyland and DCA.
You can do both parks in a day, but it's even better if you can spread it out a little. Either way, have a blast and take lots of pictures!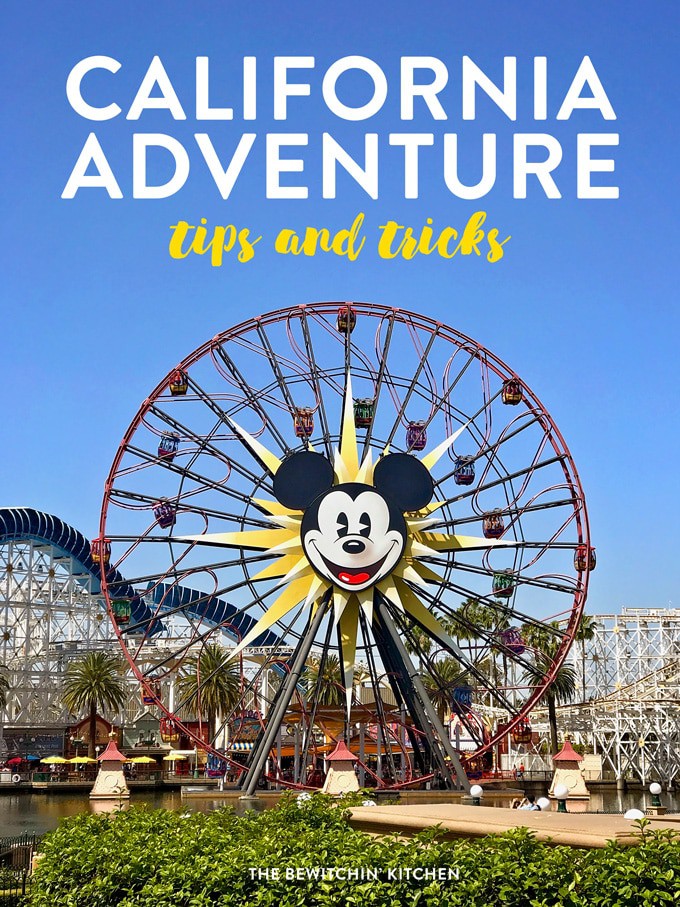 Disclosure: this post contains affiliate links.