How to Save Money at Disneyland
Disneyland vacations are expensive. It's a fact, but there are ways to save money at Disneyland and I'm here to share with you what I've done to save a few bucks at The Happiest Place on Earth.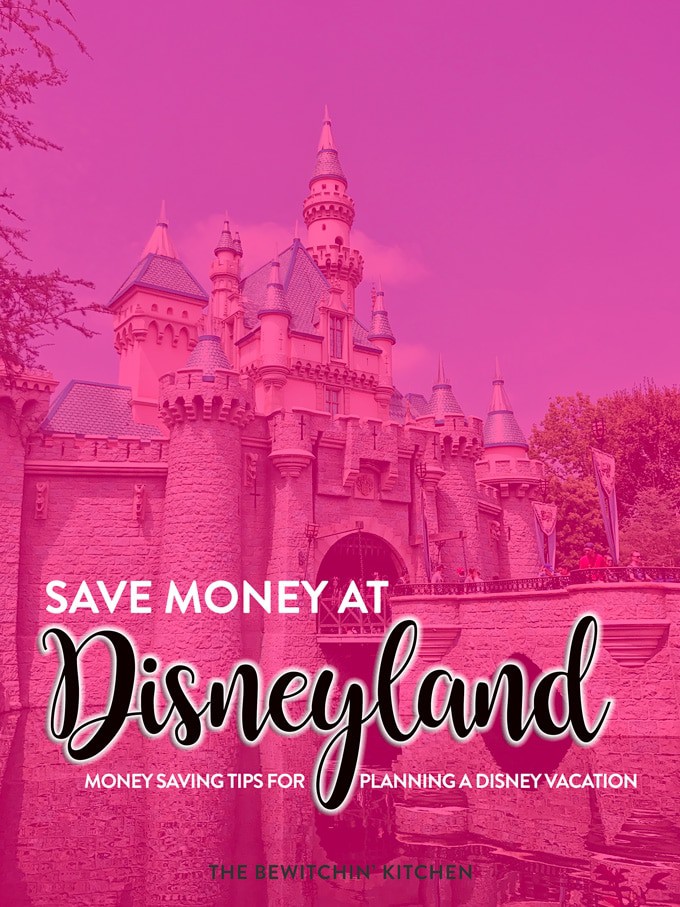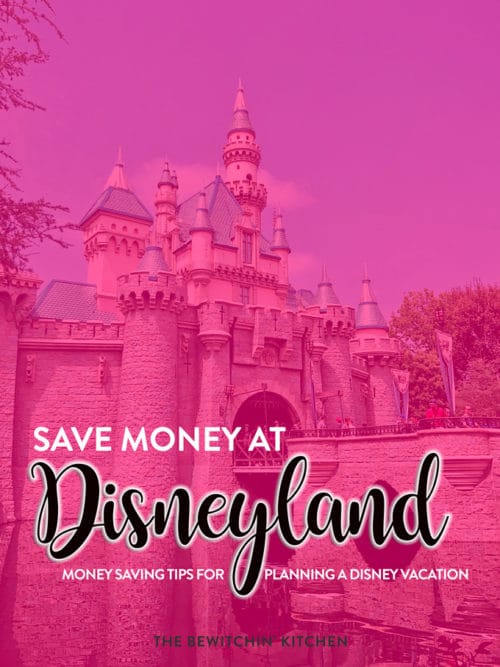 Save Money at Disneyland
Based on my experiences, I'm sharing ways you can save money at Disneyland while planning your Disney vacation. If you have been and have any other tips, please share them in the comments!
Since you're planning a trip to Disneyland check out these posts too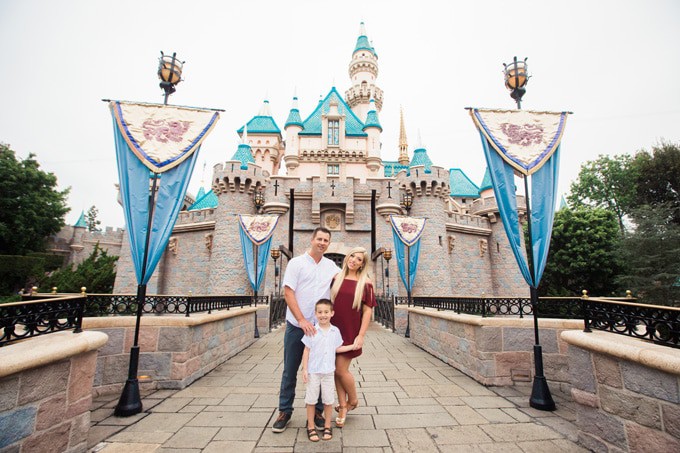 Save Money on Disneyland Park Tickets
This post contains affiliate links.
I spent hours researching all the park ticket outfits and price matched (including fees and the conversion for the Canadian dollar). It took a lot of time, but I saved over $50 USD (which at this time is $70 CAD) one 1 park hopper 3-day pass and 2 park hopper 5 day passes. The first time I went to Disneyland I booked through the Disneyland website because at the time they were having their 25% deal for Canadian residents.
This last time I booked with aRes, they were having a special on 5-day park hoppers: Buy a 4-day park hopper and get the 5th day for free.
Here are the legitimate places I found where you can buy discounted Disneyland tickets:
TBK's Pro Tip: Don't forget to price out an Annual Passport. If you're going to be there for more than 10 days a year, you'll save money with the Deluxe Annual Passport. Make sure to check the blackout dates PLUS take into account the 15% you get at restaurants (20% off for the next level up).
Disneyland Food Savings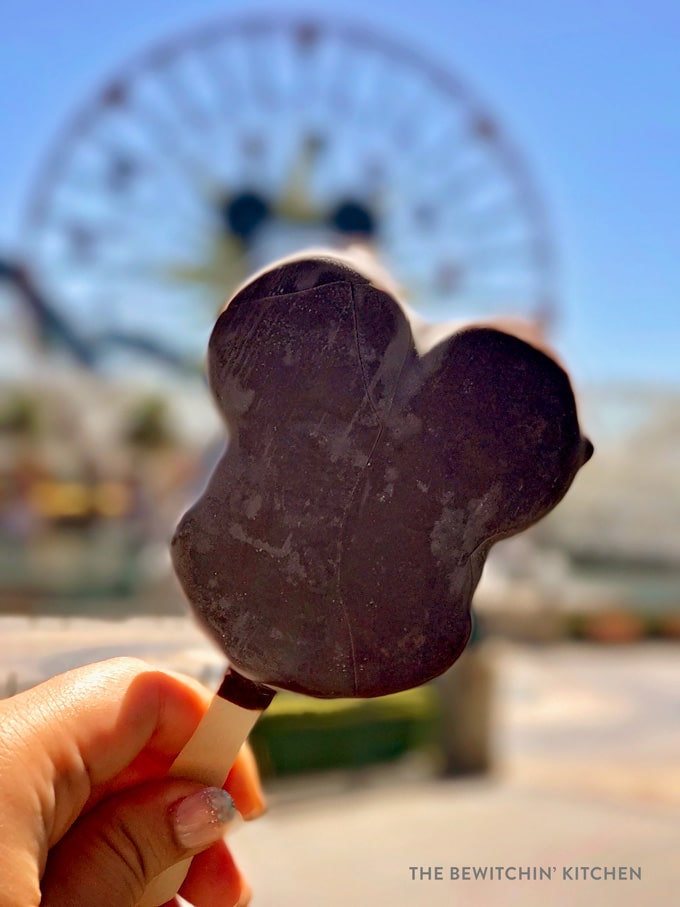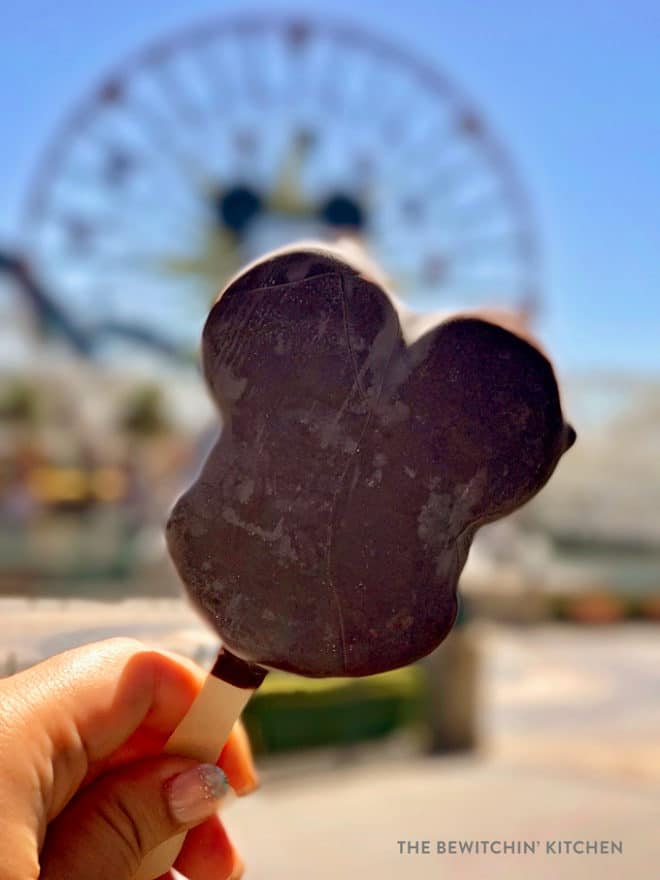 Okay so saving money at Disneyland when it comes to eating is where it gets a little tricky. Let's face it, the park is pricey but there are ways to lower the cost.
Bring your own snacks. Disneyland lets you bring in snacks (apples, granola bars, pureed fruit pouches) and water bottles/juice boxes. This is great for tying you over until meals or until you find somewhere less expensive to eat, outside of the park.
Free water. If you go to any counter service restaurant and ask for a cup of water, you'll get a small to go cup for free.
Don't eat breakfast in the park. Personally, I'm not a huge breakfast person so what I like to do is grab muffins from a local store and have them in our hotel for the mornings. Most hotels also offer a continental breakfast, and that's a great way to save money when it comes to eating at Disneyland.
Groupon. You will have to leave the park, but don't forget to check out Groupon for deals on local eats.
Look for coupons. Again, you'll have to leave Disneyland but Visit Anaheim has attraction and restaurant coupons to take advantage of. Some of the deals are only a 5-minute walk away! Another coupon resource is Birnbaum's Disneyland guide, you have to buy it but there are coupons to restaurants located in Downtown Disney. D23 members also get access to exclusive coupons – the basic membership is free, paid memberships are available as well for more options!
Check your hotel. Sometimes the hotel you're staying at offers deals for their guests. An example is Grand Legacy at The Park and their restaurant, The Fifth. Certain appetizers were only $6/each and when I checked out (and showed proof of my receipt from The Fifth) I got $2o off my hotel stay (that was with a purchase of $50 or more, if you spend over $25, you get a $10 credit to your bill).
Leave the park for dinner. Downtown Disney has affordable eats such as Earl of Sandwich or check out Bengal Barbecue in Adventureland. One night we went to the Cheesecake Factory for dinner and it was half the price of what we paid at the restaurants at Disneyland.
To be honest, we ate at the park for the majority of our last trip. It was convenient and although I would have got a lot more food at say California Pizza Kitchen for $15.99/person, we ate at Garden Grill in California Adventure and paid $13.99/person. You have to pick and choose.
TBK's Pro Tip: Best place to eat at Disneyland (for quick service) has to be Red Rose Tavern. I had the salad, my husband had the Beast Burger and we split The Grey Stuff. So darn good.
If you're looking to splurge one night, go to Blue Bayou. We had an amazing meal and experience there.
Affordable Disneyland Hotels
I hate to break it to you, but if you're looking for an affordable option, Disney property hotels are not your option. Thankfully there are a lot of affordable hotels in the area (some are even closer than Paradise Pier).
I'm still dying to stay at a Disney property though! On our last trip, we left a hotel we were staying at because it was gross and called around. Since it was Memorial Day long weekend Paradise Pier was over $1700 USD to stay for 4 nights (that's over $2200 Canadian!). Here are some alternatives.
Personally, I have stayed at the following:
The Anabella. This hotel no longer exists.
Extended Stay America. I do not recommend this option. We switched hotels.
Paradise Pier. Cute theming, pricey. I recommend Grand Legacy at The Park (below). It's actually closer than the Disney properties.
Grand Californian. I'll be honest, the only reason we were able to stay here one Christmas was because we're Disney Vacation Club members. It's incredible but very expensive.
Grand Legacy at The Park.
With only a five minute walk to the Disneyland gates, this location is incredible. This is my #1 suggestion for all my friends who ask where to stay.
Where to find affordable hotels:
TBK's Pro Tip: I always double check the price on the hotel's website as well to ensure I'm getting the best deal and do a promo code search on Google.
Another affordable option would be to use AirBNB (click this link for a $50 credit to your stay CAD). For the cost of a hotel, you could get a whole house. You can find rentals within a short walk, and this is a great option to explore when you're travelling with another family.
Disneyland Transportation Savings:
I love ride sharing. We don't have it where we live in Canada, so when I head to the US I take advantage while I can. It's so cheap! I may have cheated the system too. To further enhance our savings, I sent my referral code to my husband so he would get some free trips/money off trips to make transportation that much cheaper! If you're in a big party this could help out a lot!
Children's booster seats. My son needs a booster seat, and since I wasn't interested in hauling his Radian RXT all over California I bought this Bubble Bum portable seat. It does the job needed and I'd recommend it for Uber and Lyft rides. It's inflatable so it's easy to pack up and carry in your (large) purse.
Disneyland Car Rentals
If you're just heading to Anaheim for Disneyland, don't bother getting a rental car. You won't use it and the hotels charge a parking fee per day. I believe the Anabella said it was $18/day.
What we did back in January was went rental free during Disney days and reserved a car from Expedia for the days we went up to Universal Studios and down to San Diego for two days.
Disneyland Stroller Rentals
If your child is 5-7 and you're debating whether or not to get a stroller – do it. Stroller rentals at Disneyland are $15/day USD and you can't leave the park with them. The options below are more affordable and you can cart your child back to your hotel or resort with no complaints (or sore backs from carrying a sleeping tiny human).
Stroller Rental Companies For Disneyland:
City Stroller Rentals. This is nice because they'll deliver and pick up! My first trip they couldn't drop off at the hotel I was at (Grand Legacy) unless they charged a fee, but when I stayed at the Anabella it was a free service. I prefer this service over One Stop Mobility because it came with a cup holder and they sent my photos of the condition of the stroller before drop off and after pick up. They were very transparent. City Stroller Rentals also had a sign on the stroller that had our last name so we didn't lose it.
One Stop Mobility. We rented from these guys during our first trip and it was a great experience, it was pretty straight forward with no complaints. We did have to pick up our stroller, but it was a two-minute walk from our hotel.
I hope these tips helped you while you're planning your Disney vacation. Have an amazing time.
What are your Disneyland money saving tips?
Disclosure: this post contains affiliate links.