9 of The Best Family Attractions at Universal Orlando Resort
If you're planning a trip to central Florida check out the best family attractions at Universal Orlando Resort. If you're visiting while expecting, I also included what to do at Universal Orlando Resort when you're pregnant.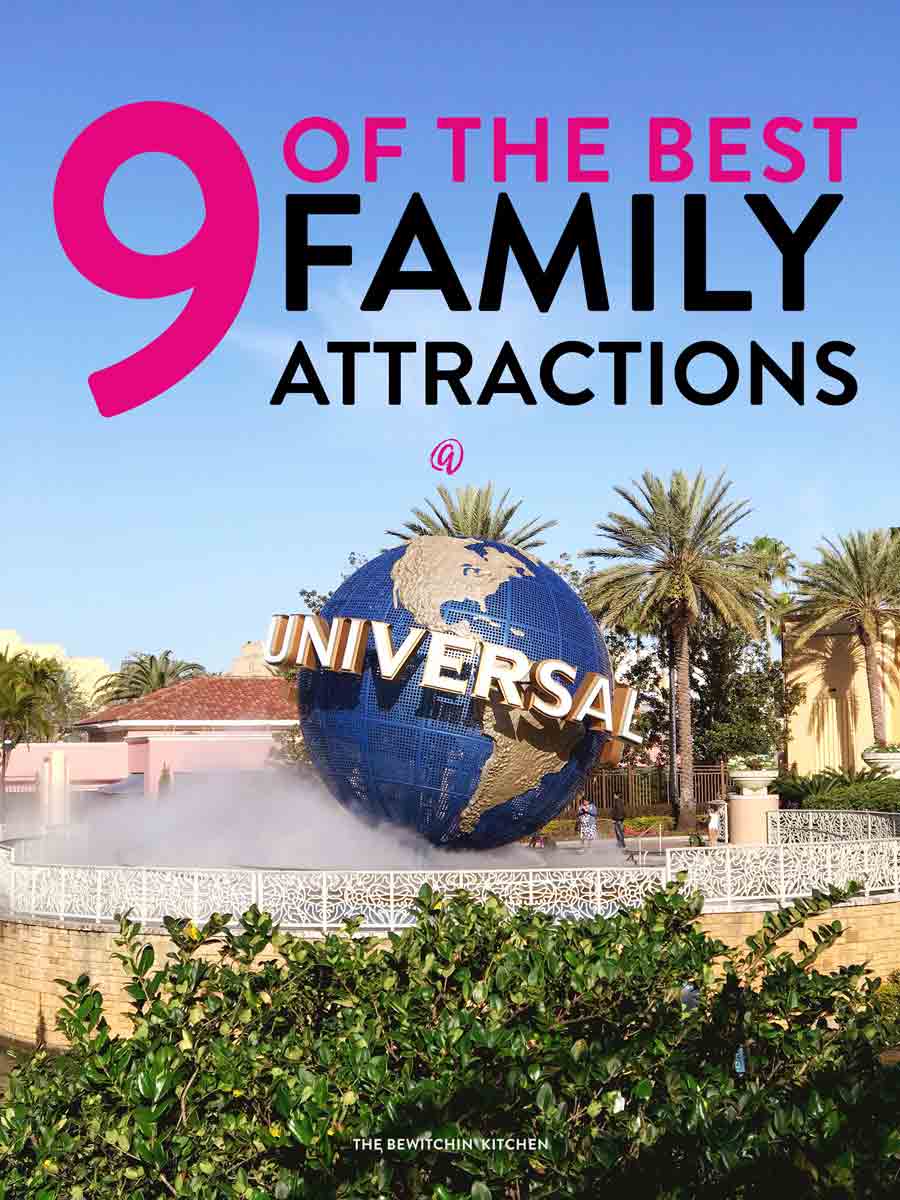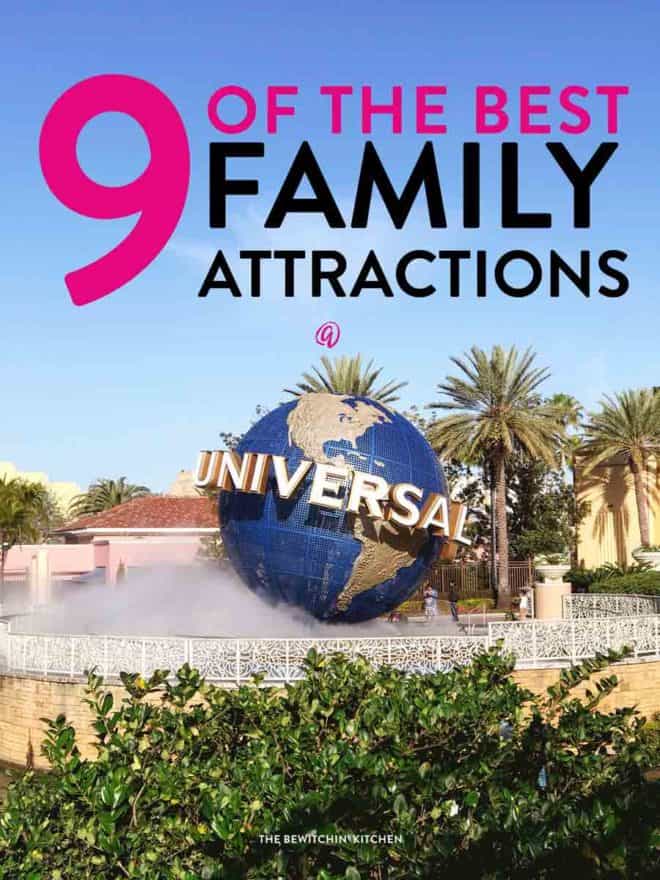 9 of The Best Family Attractions at Universal Orlando Resort
Disclosure: My family and I were given complimentary passes to Universal Orlando Resort. All opinions are my own.
I haven't even been back for a week yet, but I have been so excited to tell all of you about my Orlando trip that I'm going to jump right into it.
We LOVED Universal Orlando Resort. My family and I had such an incredible time, we can't wait to go back and visit after the baby is born, though we're actually planning on waiting until she's two. My husband enjoyed the fact that there was something to do for everyone. He had fun on the family rides, like Despicable Me Minion Mayhem, but  he really had a blast on the big boy rides like The Incredible Hulk Coaster and Hollywood Rip Ride RockIt. Me? I was pregnant so I didn't go on those…well, that's the story I'm sticking to anyway.
A great addition to Universal Orlando Resort for families is that there are a lot of opportunities for the littles to burn through energy! There are multiple areas for them to play like Fievel's Playground, Curious George Goes to Town, and over at the Dr. Suess area in Islands of Adventure.
Here are my family's picks for the best family attractions at Universal Orlando Resort:
1. Harry Potter and The Escape from Gringotts
2. Race Through New York Staring Jimmy Fallon
3. Despicable Me Minion Mayhem
4. Hogwarts Express
5. Popeye & Bluto's Bilge-Rat Barges
6. Flight of The Hippogriff
7. Shrek 4-D
8. Skull Island: Reign of Kong
9. Pteranodon Flyers
Naturally, this list will change for your family depending on the age range of your children. At the time of our visit, our son was five.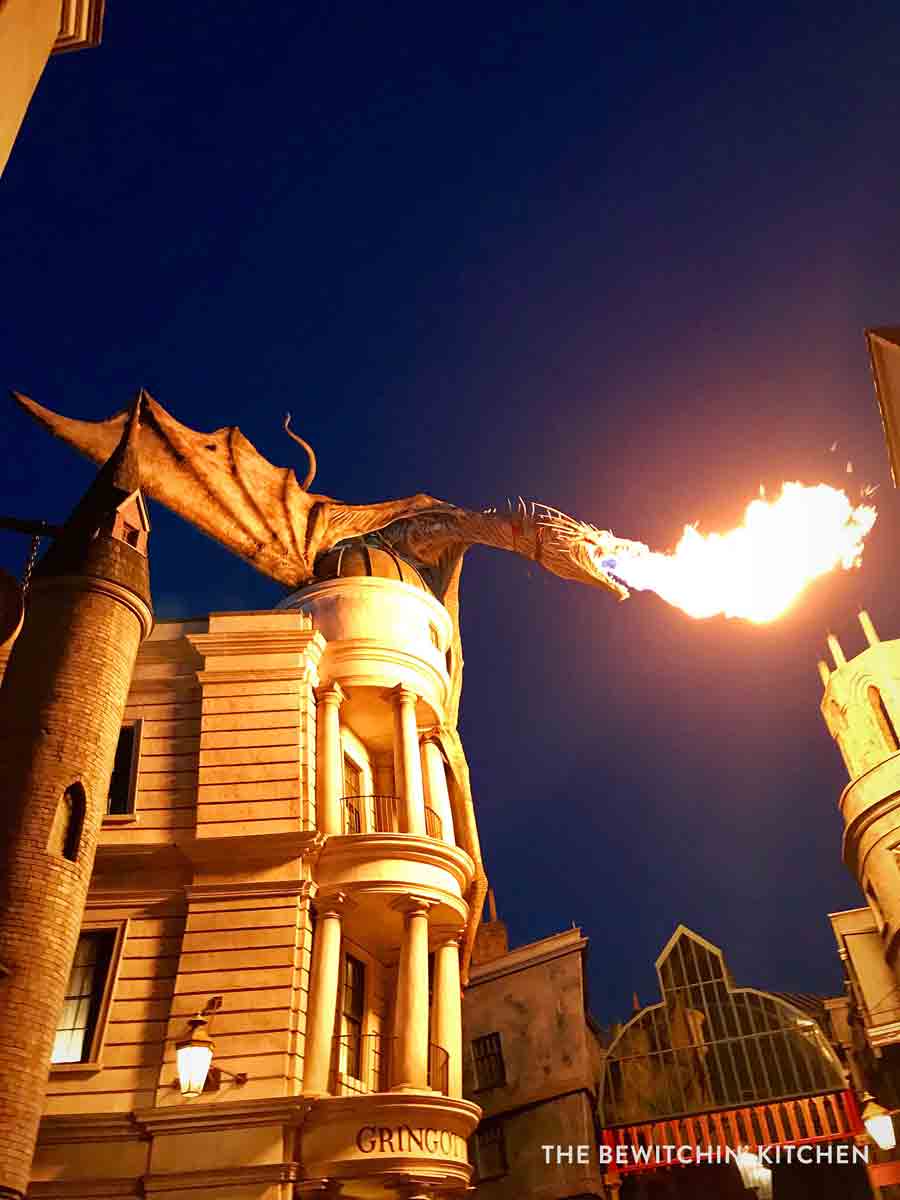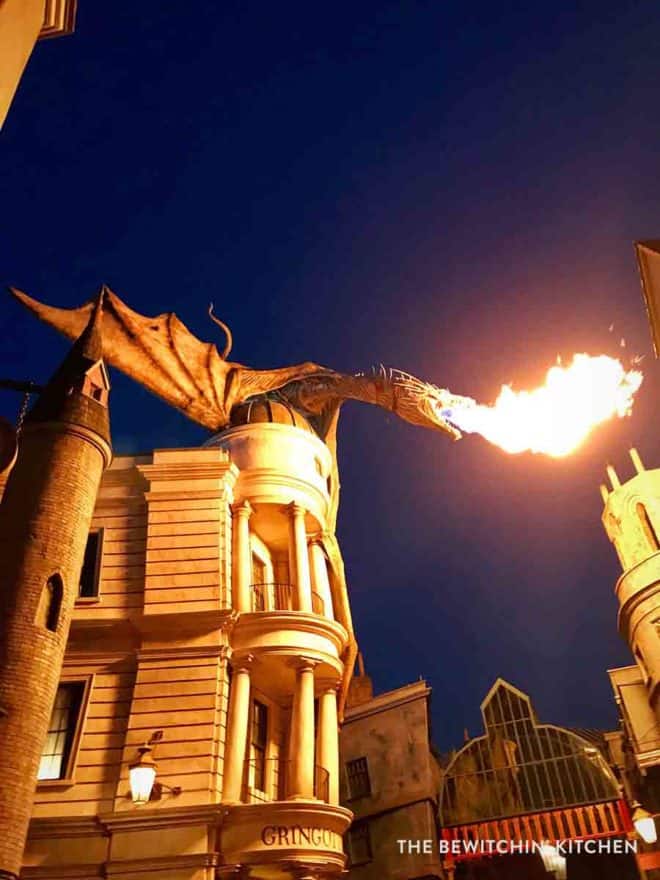 I'm sure Jurassic Park River Adventure would have made the list (it was our favorite at Hollywood Studios) but it was closed for refurbishment and updates during our visit.
TBK's Pro Tip: To get the most of both parks, splurge for the Express Pass. Yes, it costs extra but you get to skip the line and almost right straight on to the ride. It's a great time saver and a feature Universal Orlando Resort offers that we won't pass up on future visits.
Universal Orlando Resort Rides for Pregnant Women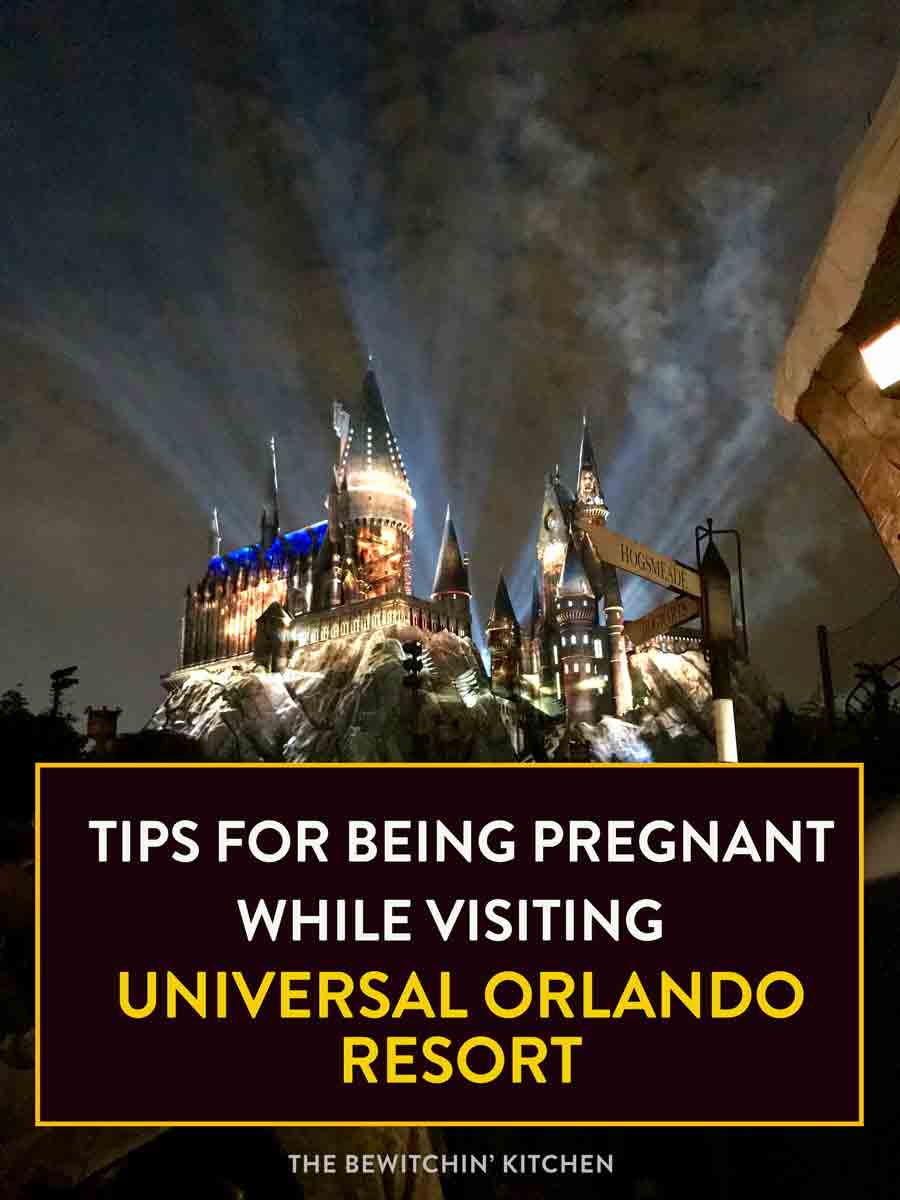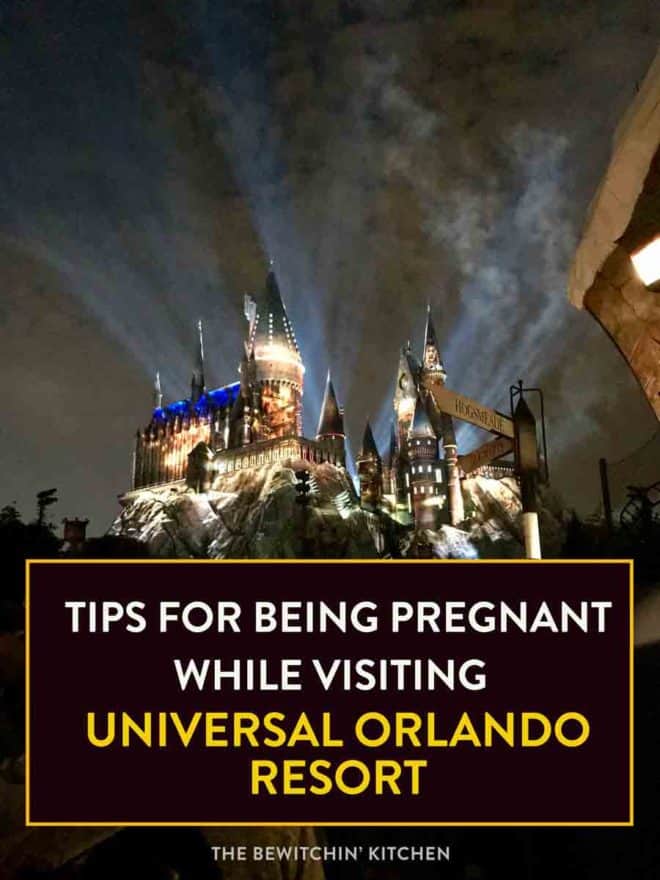 Since I was 23 weeks pregnant during my visit, I learned on the fly what rides are doable for pregnant women. Many of the attractions at Universal Orlando warn pregnant women that they should think about skipping the ride, it's always better to play it safe. However, I did find that some were not as bad as the signs made them out to be. I personally found that anything with a lap bar was easier for me to brace and control against the shaking of the ride, but seat belts were a no. Obviously, if I was carrying differently, a lap bar may not have been okay. Use your best judgment and when in doubt, skip it. It's always best to play it safe.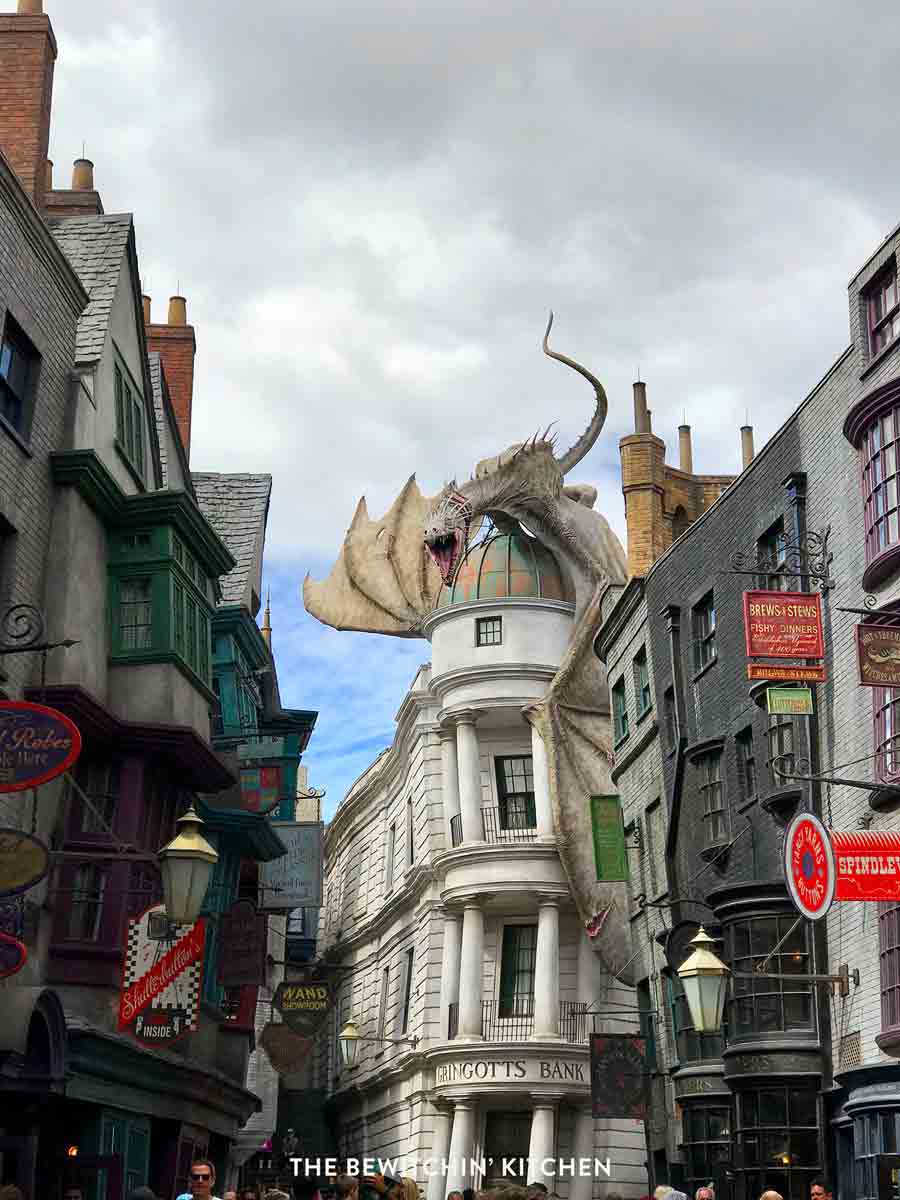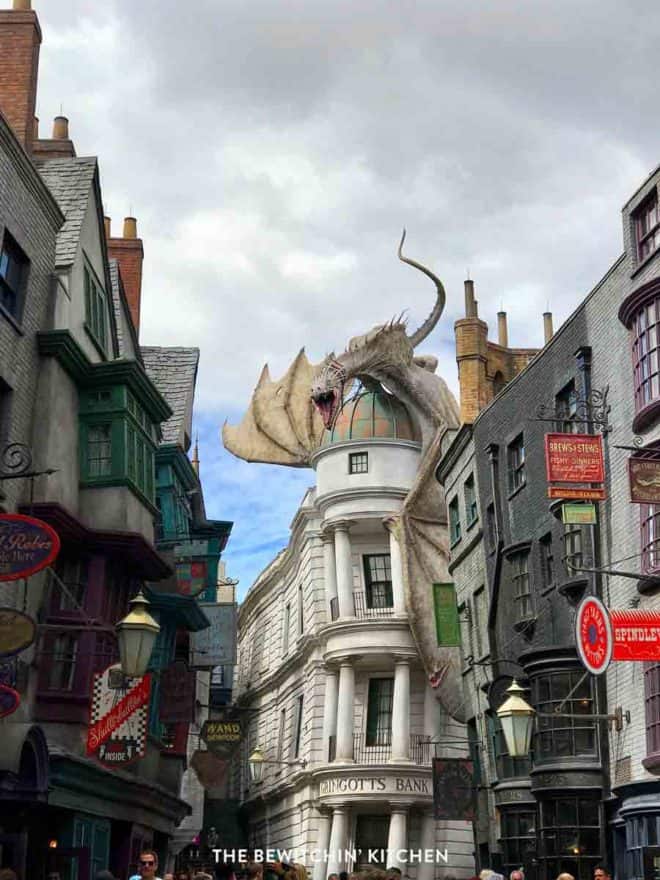 1. Skull Island: Reign of Kong
2. Shrek 4-d
3. Popeye & Bluto's Bilge-Rat Barges
4. Pteranodon Flyers
5. Despicable Me Minion Mayhem – warning if you get motion sickness, I'd skip it.
6. E.T Adventure
7. Hogwarts Express
There were a lot of rides that I ended up skipping, most of the rides in fact, but that didn't change the amount of fun I had. While my family rode, I browsed the shops and took in the scenery.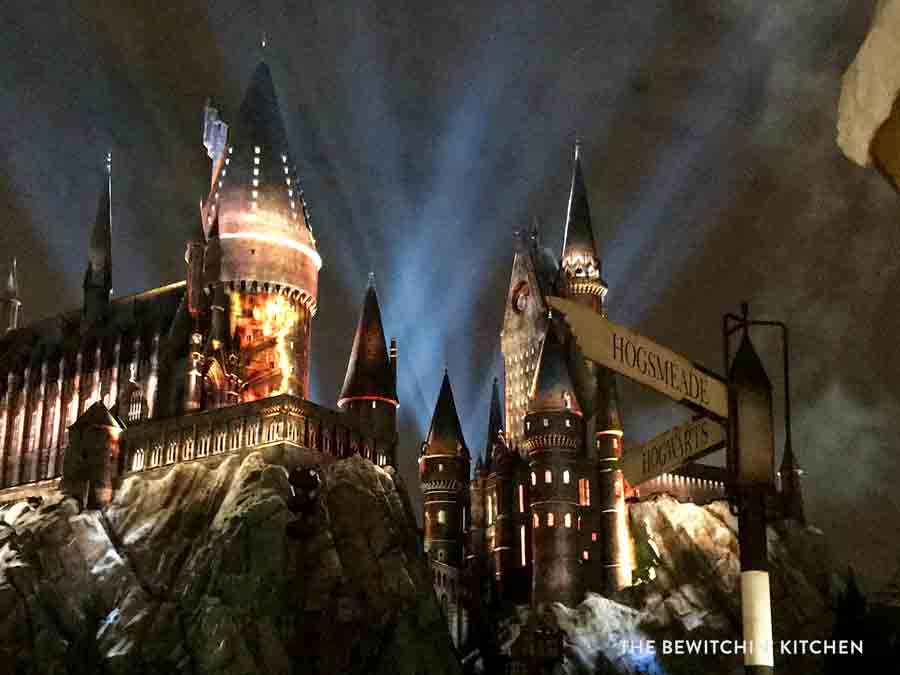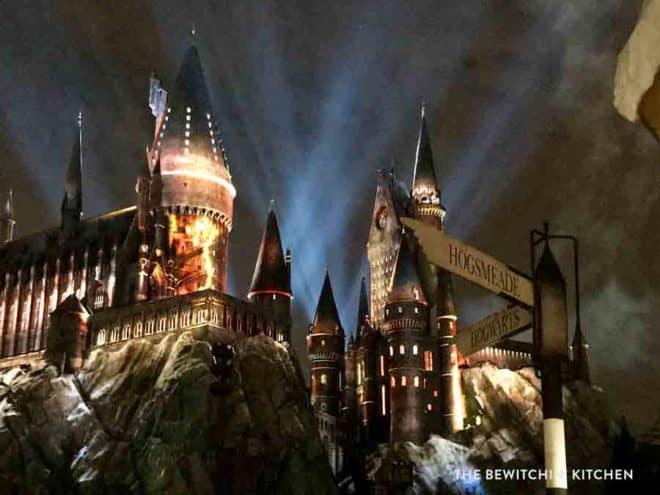 I encouraged my family to take their time while visiting The Wizarding World of Harry Potter because I could have stayed there all day. I had a great time just taking it in. I especially loved watching the dragon breathe fire over Gringotts in Diagon Alley or simply staring in awe at Hogwarts over at Hogsmeade (all while sipping on a hot butterbeer of course).
If you can, purchase an interactive wand over at Ollivanders. While my husband was off riding all the big rides, my son and I explored the Wizarding World of Harry Potter and tried out the spells. He was so excited to make magic happen with his oak wand!
TBK's Pro Tip: Keep in mind that both Diagon Alley and Hogsmeade are in separate parks: Universal Orlando Resort and Universal Islands of Adventure. To access both in one day you will need a Park-to-Park ticket. Having this ticket also allows you to ride the Hogwarts Express, which is more than just a train ride, it's a magical experience that my family and I adored.

One last thing: You have to check out Toothsome Chocolate Emporium. We stopped in for lunch (it was so good) and I also grabbed a few treats for later. I highly suggest the Key Lime Macaron!
If you're planning a trip to Universal Orlando Resort, consider saving time and staying on site. We stayed nearby at Cabana Bay so be sure to read my Cabana Bay Beach Resort Review.
Have you visited Universal Orlando Resort? Tell me what some of your favorites were in the comments.