GH Cretors Organic Popped Corn Review + Giveaway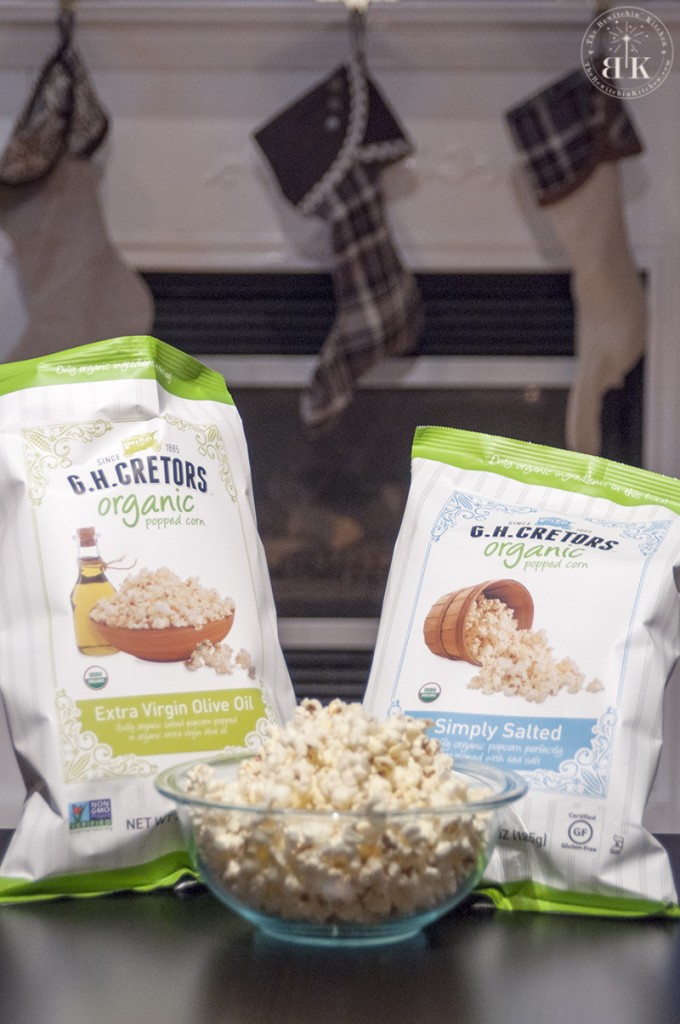 GH Cretors has been a favourite brand of mine for the past year. I'm always impressed with the quality of their products and it leads me to keep purchasing time and time again.
A Little Bit About GH Cretors:
NO GMO (which is awesome since most corn products contain them)
Gluten Free
Kosher
No refined sugar (uses brown rice syrup in the caramel corn)
We don't need to add any artificial colors or flavors to our popcorn to make it taste good. It does that all on its own. You'll know it when you grab your first handful. Artificial colors, flavors, and preservatives just get in the way of the wonderful flavors of freshly popped popcorn, our kettle cooked caramel, or our perfectly roasted nuts.
The first time I read the back of a pack of Chicago Mix, I was pleasantly surprised. I knew what everything was. I was expecting some scary looking ingredients (especially for the cheddar) but instead I found the following: popcorn, sunflower oil, cheddar cheese (pasteurized milk, cheese culture, salt, enzymes), cream, sodium phosphate, salt.
When I'm in the mood for a snack, I much prepare this over greasy and chemical-filled chips.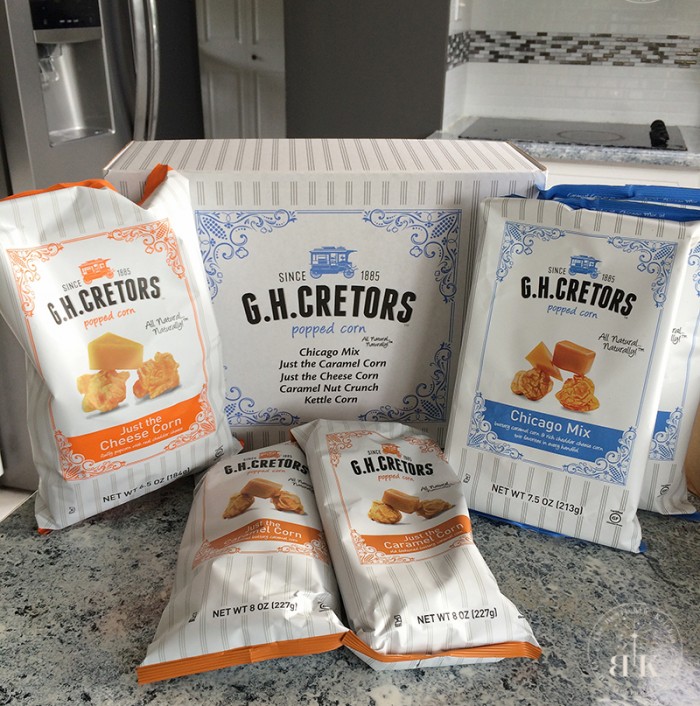 Chicago Mix:
This was the first product that I ever tried. A family friend said I had to try it and from that first handful – I was hooked. I have bought many giant bags from Costco. The fact that you get both sweet and salty is everything my tastebuds want for a nighttime snack and more. Chicago Mix is a mixture of caramel corn and cheese popcorn, I know it sounds weird but don't knock it until you try it. I didn't even know there were other varieties from G.H Cretors aside from Chicago Mix, as I never saw it in stores. Along with Chicago Mix you can also purchase Just the Cheese Corn and Just the Caramel Corn, along with these knock out varieties: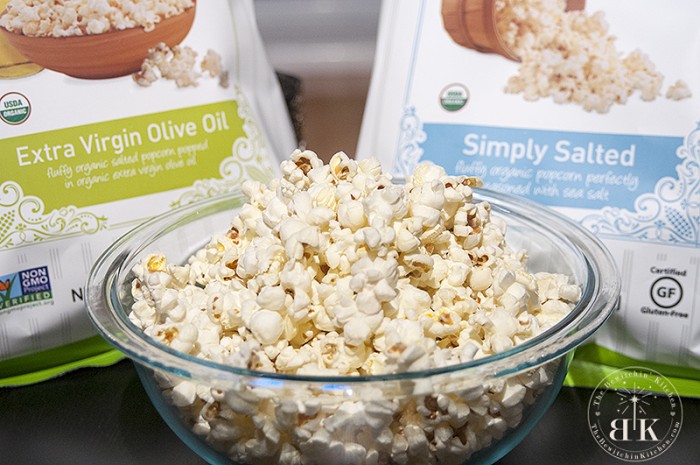 Extra Virgin Olive Oil & Simply Salted Popcorn:
I never thought I would say this, but these varieties are better then Chicago Mix. My favourite is the Extra Virgin Olive Oil, I was surprised to find that it resembled movie theatre popcorn but there was no butter (organic popcorn, organic extra virgin olive oil and salt).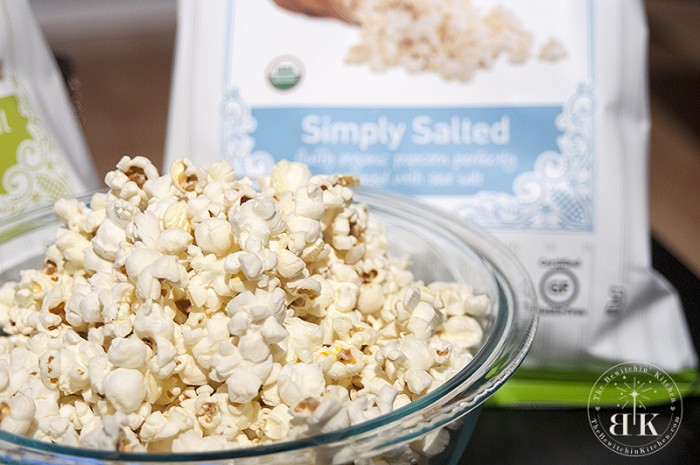 To learn more about G.H Cretors and their line of products, vist GHCreators.com.