Gluten Free Chicken Parmesan
This recipe for gluten free chicken parmesan and oh-so-good. Not only is it a tasty dinner idea but it's also high in protein.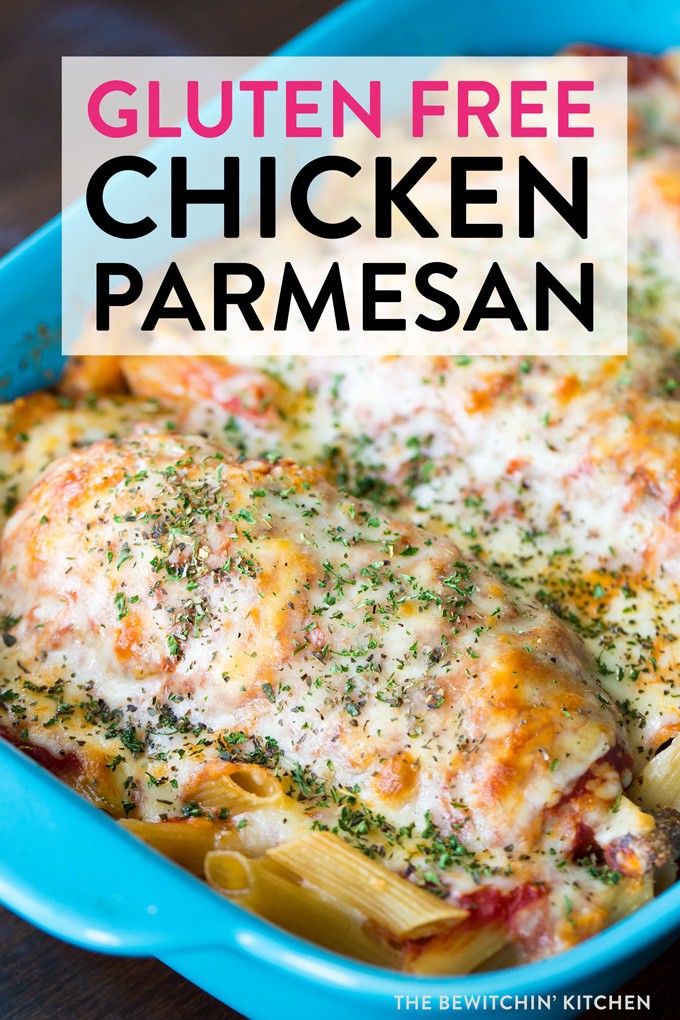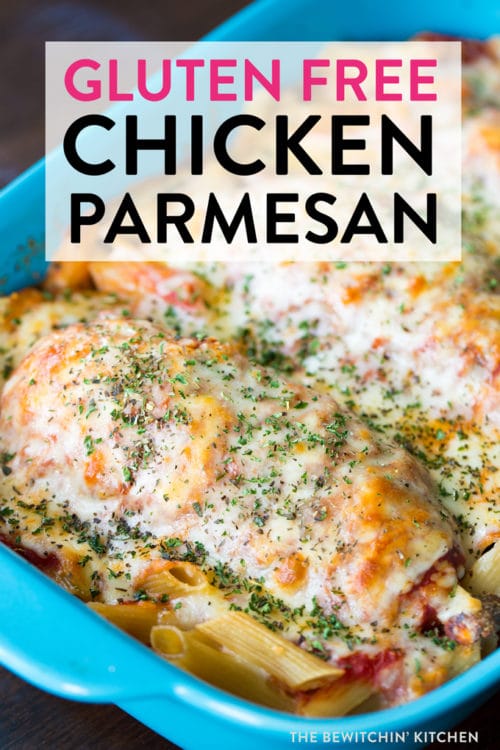 Gluten Free Chicken Parmesan
One of my dinner favorites is chicken parmesan. As much as I love it, I can over do it. I often make it healthy by reducing the cheese and choosing a healthier side dish, like broccoli, but this time I wanted to make this chicken parmesan recipe gluten free.
Originally I wanted to create this gluten free chicken parmesan with a homemade marinara but you know what? I'm tired, I am so darn tired.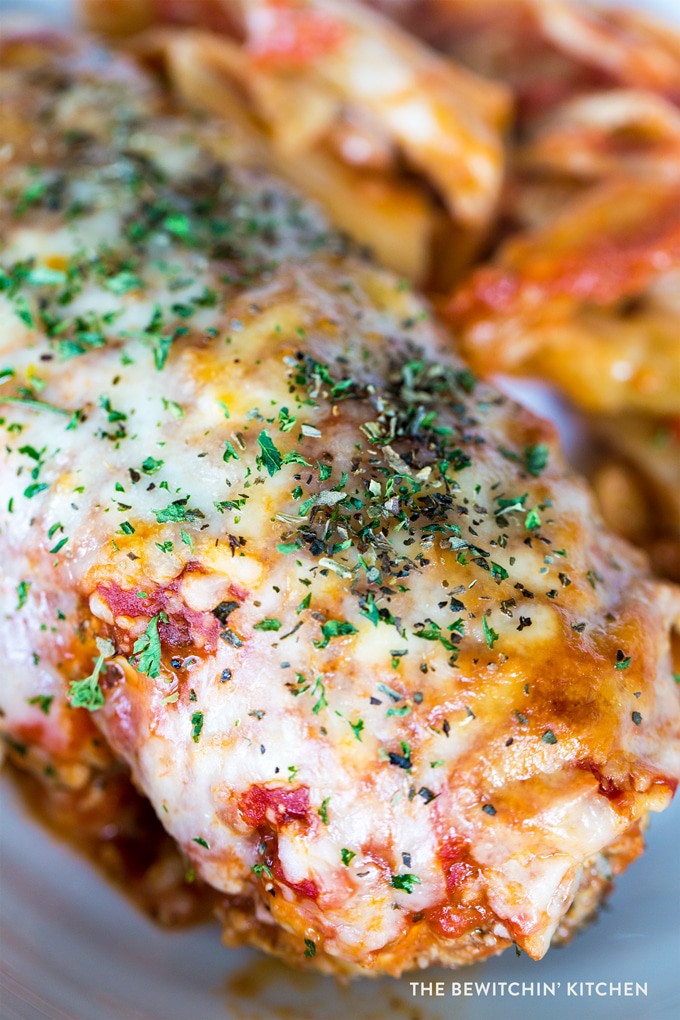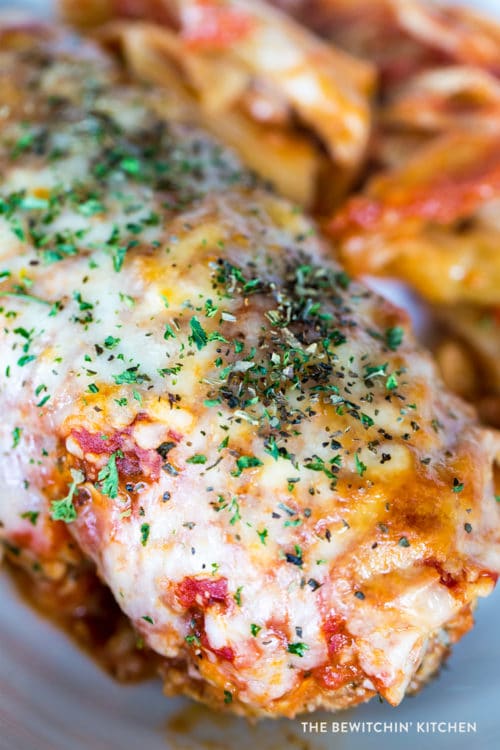 School just let in and I'm still transitioning to these new routines (I better get used to it, I have many years ahead of me doing this) but my body is feeling it. Running to kindergarten drop off, working, being a wife and mother, it's exhausting! So you know what? I cheated. I used jarred marinara and I encourage all of you to do it too. It makes this dinner quicker and so much easier and that is what all us moms and busy working people need! Something that's healthy, easy, and delicious.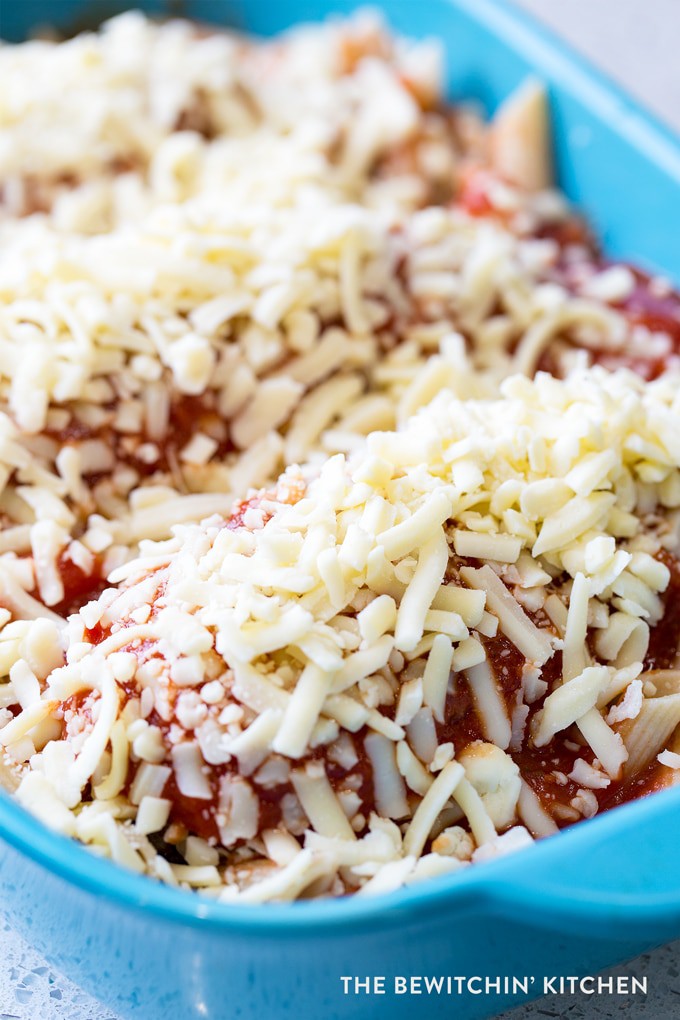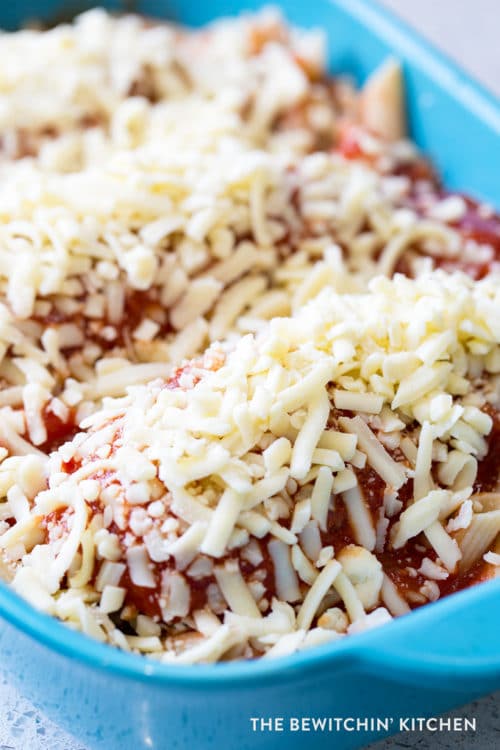 To make my life easier, I often do meal prep and it's perfect for lunches, stir fries, and salads. Check out my meal prep guide for busy families for some tried and true tips.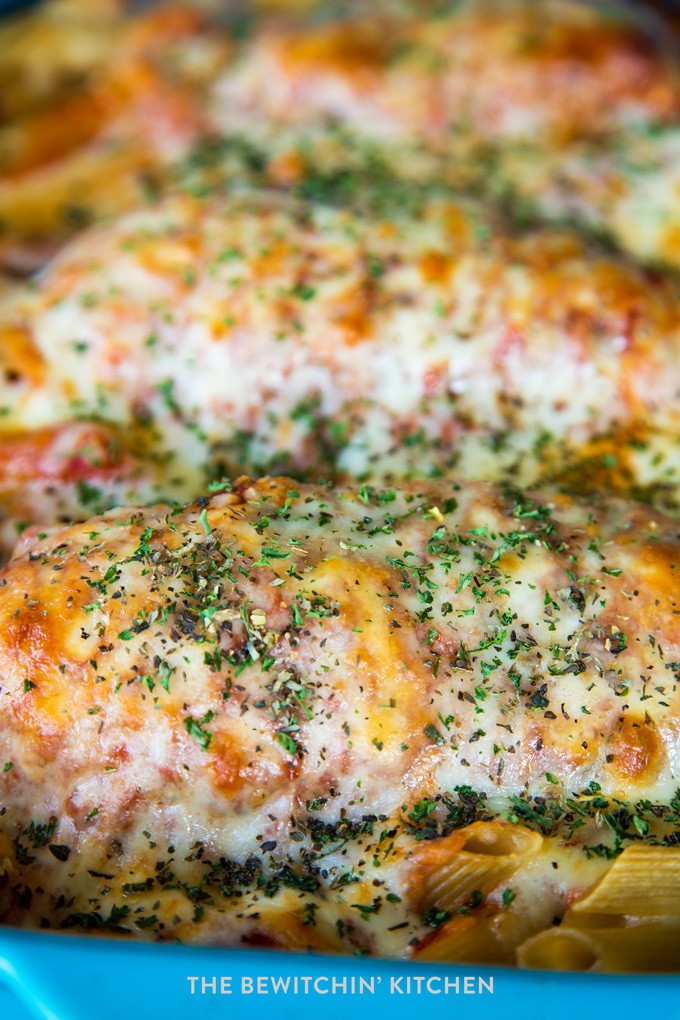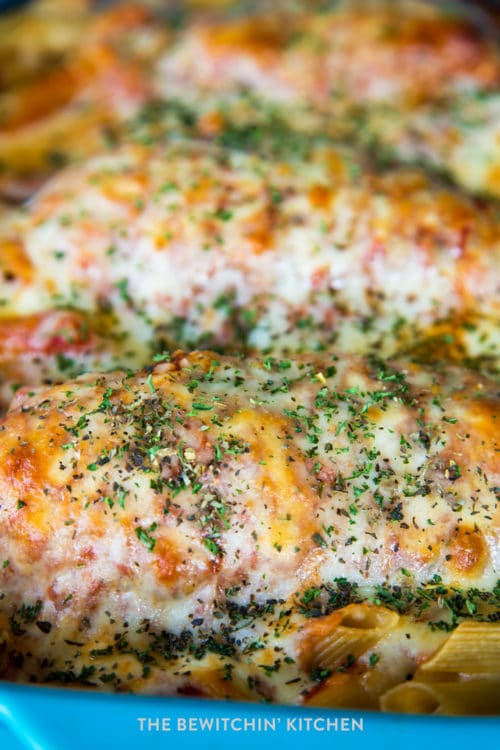 Another tip for making life easier while adjusting to the back to school life is the Shopping With Chicken App. I've spoken about this app countless times in the past and it's because it's so darn convenient! My favorite feature is that I can post a list the syncs with my husband's app, so if he's at the store he can check the list and pick up the items for me. It saves me a million little trips and I deeply appreciate it.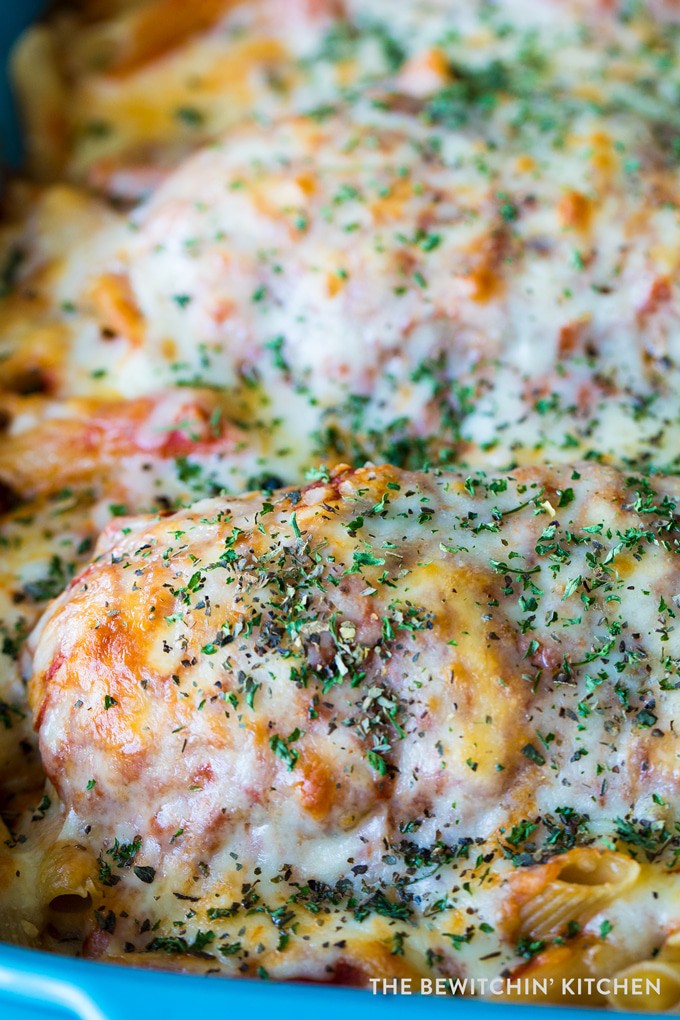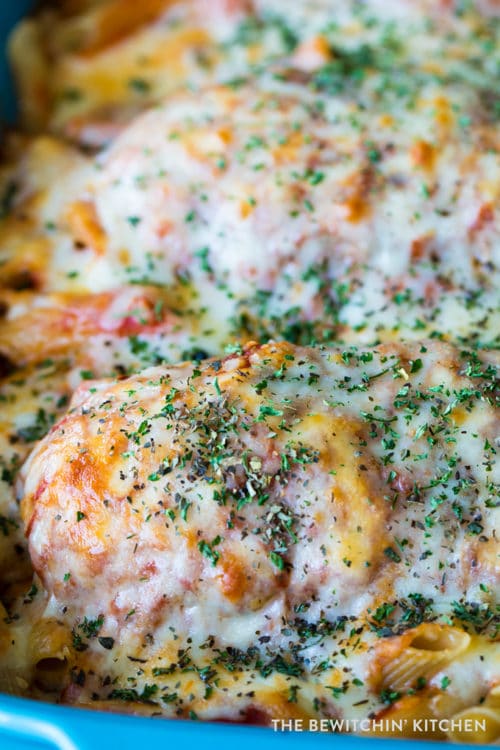 Healthy Chicken Parmesan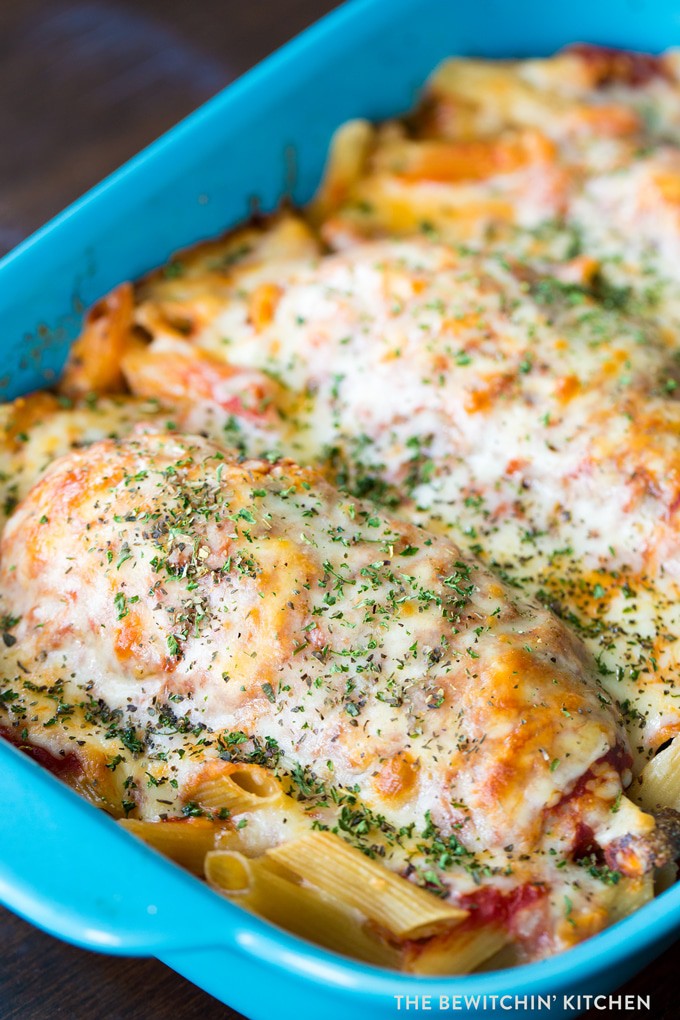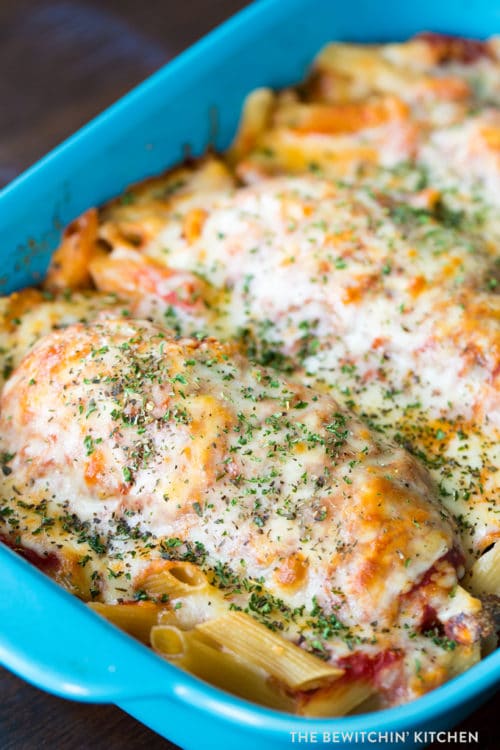 Traditionally chicken parmesan is made with breadcrumbs (or panko crumbs) but since this healthy chicken parmesan is gluten free, it's made with almond flour (also known as almond meal).
Gluten free dinner ideas
Gluten Free Chicken Parmesan
This healthy chicken parmesan is a super easy weeknight meal that is gluten free, keto friendly, and delicious.
Servings 4
Calories 577kcal
Ingredients
4 chicken breasts
1 egg
1/2 cup almond flour
2 tbsps parmesan cheese
1 tbsp basil
2 tsps garlic powder
1 tbsp olive oil
1 tsp salt
1 jar marinara sauce
1/2 cup shaved parmesan cheese
1 cup mozzarella
2 tbsps parsley
Instructions
Preheat oven to 350

Heat olive oil in a cast iron pan over medium-high heat.

In a shallow bowl (I used a pie plate) combine the almond flour, parmesan cheese, basil, garlic powder, and salt.

Take the chicken breasts, dip in the egg mixture, and then coat with the almond flour mix.

Transfer to the hot pan. Fry for 4 minutes on each side.

While the chicken is cooking, cook the side dish (I used gluten free pasta and broccoli).

Layer some of the marinara on the bottom of a 9x13 pan, then add the cooked noodles and/or broccoli, and the chicken.

Top with the rest of the sauce, mozzarella, parmesan, and parsley.

Bake for 30 minutes.
Nutrition
Serving: 1g | Calories: 577kcal | Carbohydrates: 14g | Protein: 66g | Fat: 28g | Saturated Fat: 8g | Cholesterol: 220mg | Sodium: 2158mg | Potassium: 1479mg | Fiber: 4g | Sugar: 8g | Vitamin A: 1385IU | Vitamin C: 17.2mg | Calcium: 381mg | Iron: 3.7mg
Follow On Pinterest
Follow @bewitchinkitchen On Pinterest for more delicious recipes!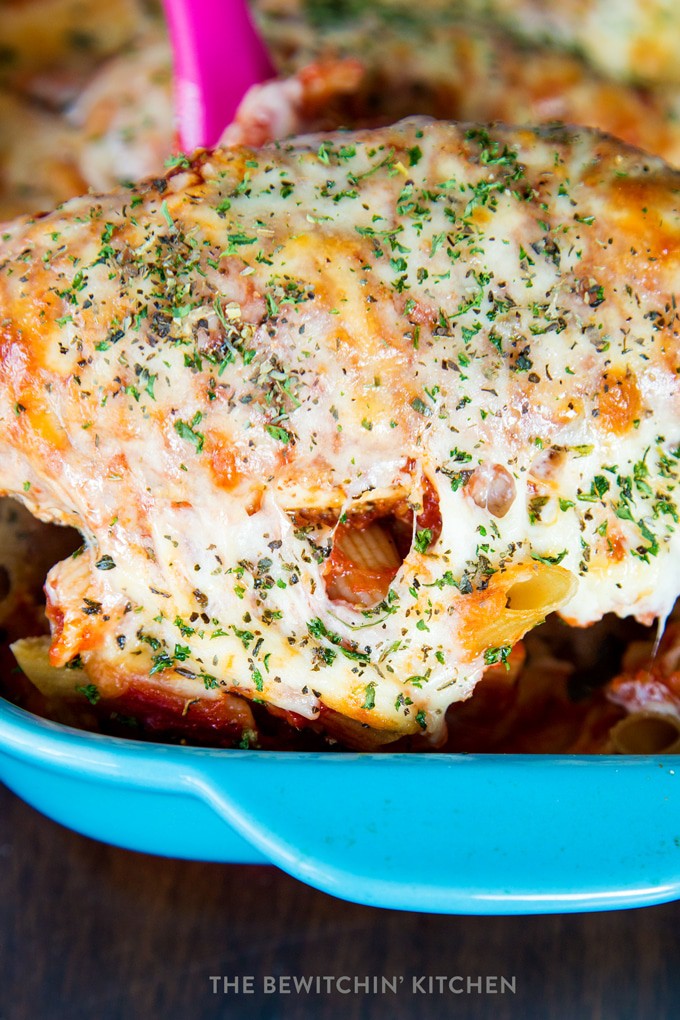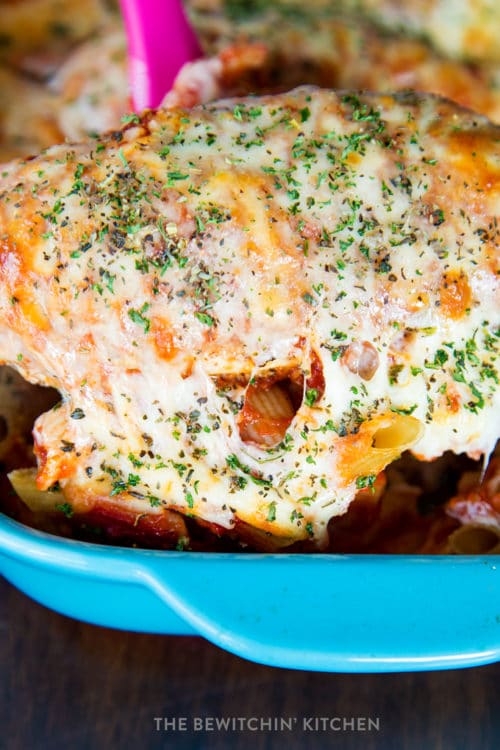 Want more quick and easy meal ideas? Head to Chicken.ca and search for their recipes. Regardless of your dietary needs or what you're craving, you can search the site based on what you're looking for. Check out and follow the Chicken Farmers of Canada on the following social profiles: Facebook, Twitter, Instagram and Pinterest.
Disclosure: I am participating in the Chicken Farmers of Canada campaign managed by SJ Consulting. I received compensation in exchange for my participation in this campaign. The opinions on this blog are my own.