5 Skin Care Myths Debunked
There are always rumors and myths floating around about skin care. So I did a little research to point you in the right direction. Here are 5 skin care myths debunked and put to rest.
Skin Care Myths
Skin Care Myths 1: You only need to use sunscreen when the sun is out.
Where I live I feel that the two main seasons are summer and winter. Yes, we have a brief spurt of spring and fall but summer and winter dominate. I have a terrible habit of only wearing sunscreen when the sun is out and I know I'm going to be outside for a few hours but it's the wrong way to go about sun safety.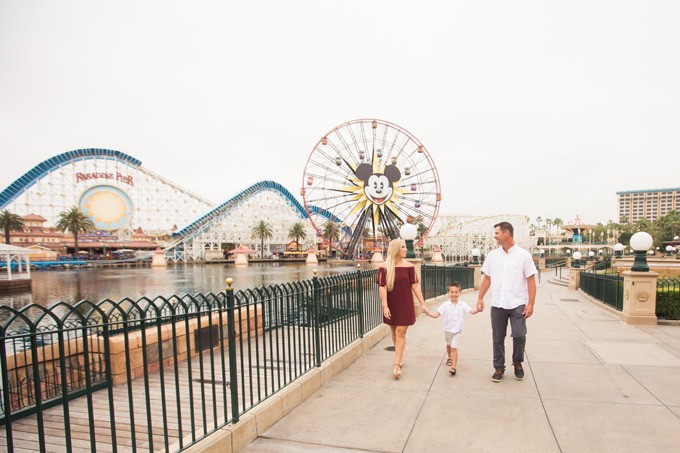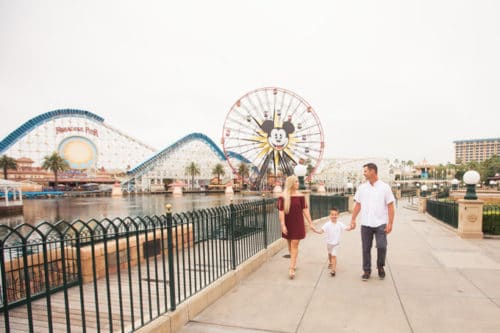 It's important to wear sunscreen on cloudy days and during the winter! The sun's rays penetrate through clouds and even if it's chilly or windy out, the UVA/UVB rays are still hitting your skin.
I like AVEENO® ACTIVE NATURALS® Sensitive Skin SPF 50 mineral sunscreen. It contains 100% naturally sourced zinc oxide, which is a natural UVA/UVB filter. It's also water resistant for up to 80 minutes, so it's perfect for summer fun out at the lake.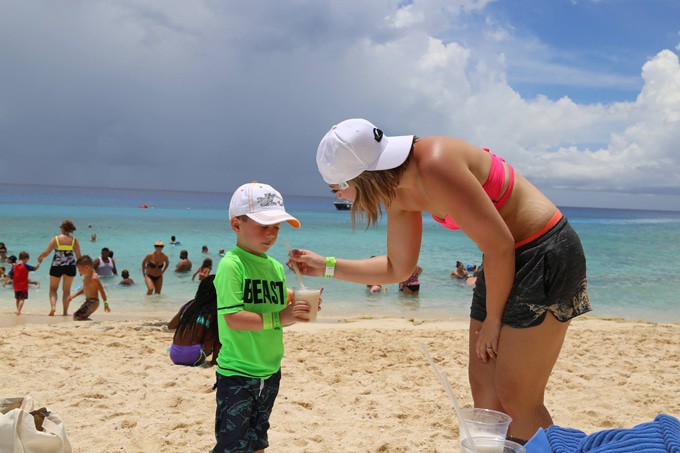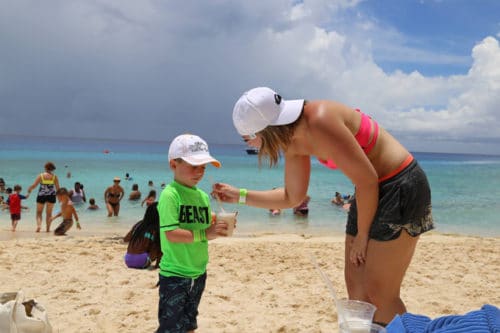 Don't forget kids!
Did you know? A single severe sunburn in childhood may double the risk of developing melanoma?
To protect your kids during the summer (and all year round) try AVEENO® BABY Sunscreen SPF 50 mineral sunscreen. It's the #1 choice of pediatricians. The baby sunscreen contains 100% naturally sourced zinc oxide plus ACTIVE NATURALS® Oat to keep your baby's skin moisturized and soothe delicate skin, while providing UVA/UVB protection from the sun's year round rays.
Skin Care Myths 2: The best way to get rid of blackheads is to squeeze them.
I'm so bad for this! I often squeeze and put pressure around my blackheads to get rid of them but do you know what I gain from it? Obvious markings that I've been picking at my skin and scars. You know what else? They're back a few days later.
Instead, try this sea salt scrub.
Skin Care Myths 3: If you have oily skin, you don't need to moisturize.
This is not true, oily skin can dehydrate like normal skin types. Find a moisturizer that's suitable for oily skin types and make sure it's non-comedogenic (that means it doesn't clog your pores).
Skin Care Myths 4: You can erase stretch marks with creams and oils.
A few years ago I had to get my thyroidectomy scar revised. While I was having my consultation with the plastic surgeon, I asked about stretch marks. He told me that creams and oils don't work and that I had the option of going to Calgary to have them lasered but even then the results are not guaranteed. His advice? Learn to love them.
Skin Care Myths 5: If your foundation has SPF, that's good enough.
I have fallen for this myth in the past. I always assumed that since my foundation advertised it had SPF 30 that I would be safe. True, it's better than nothing but I was told that unless I'm slathering on a thick layer of foundation I should be applying a sunscreen underneath.
TBK's Pro Tip: I recommend a lightweight, non-greasy and non-sticky feel SPF like AVEENO® ACTIVE NATURALS® Sensitive Skin SPF 50 mineral sunscreen. Not only is it dermatogist recommended but it's free of all parabens, phthalates, dyes, fragrances, and traditional (chemical) sunscreen filters.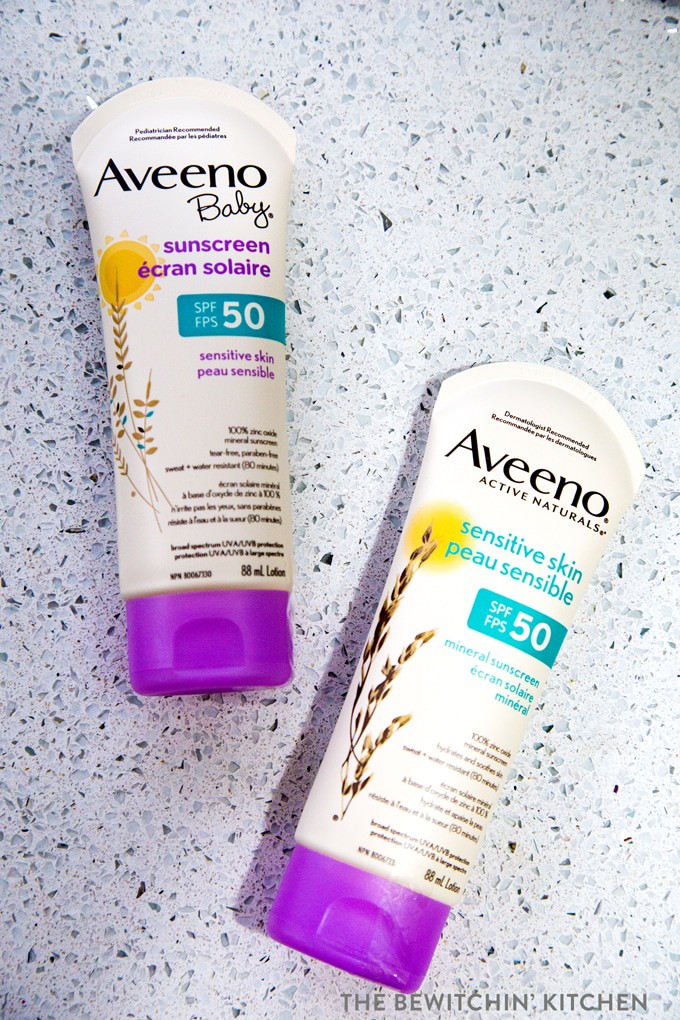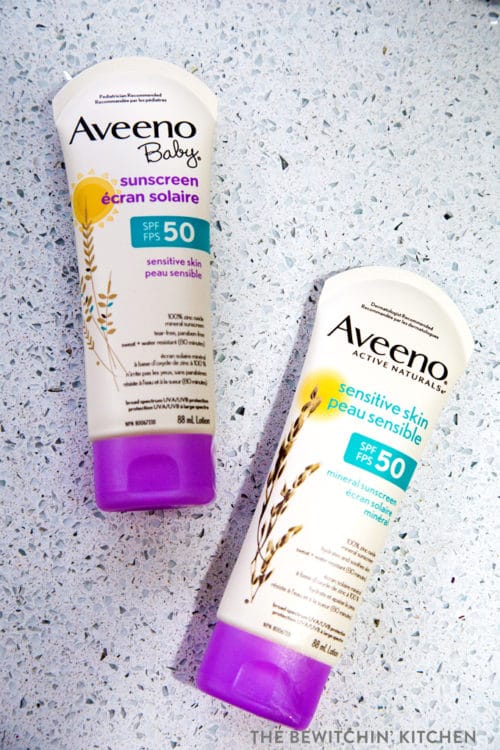 You can grab Aveeno's at Rexall and other beauty retailers. To learn more visit Aveeno's website.
Do you have any skin care myths that you need debunking?
Disclosure: This post has been sponsored by my friends at AVEENO®. All opinions are mine.