Healthy Mac and Cheese Cups
Looking for an easy way to add more vegetables to yours and your family's dinner? Check out these healthy mac and cheese cups, which features a delicious cheese sauce complete with hidden veggies!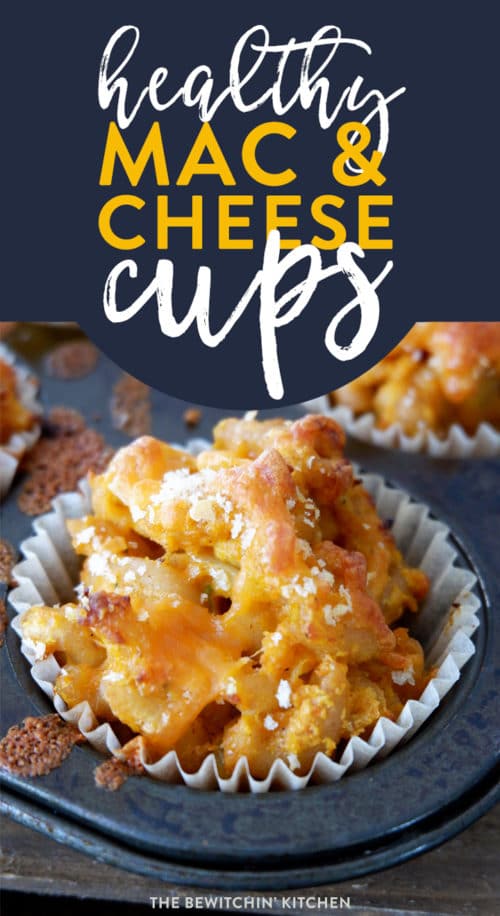 Healthy Mac and Cheese Cups
There has been a big change in our family, a new chapter if you will. My son has started school, real big boy school.
Excuse me as I wipe away a tear.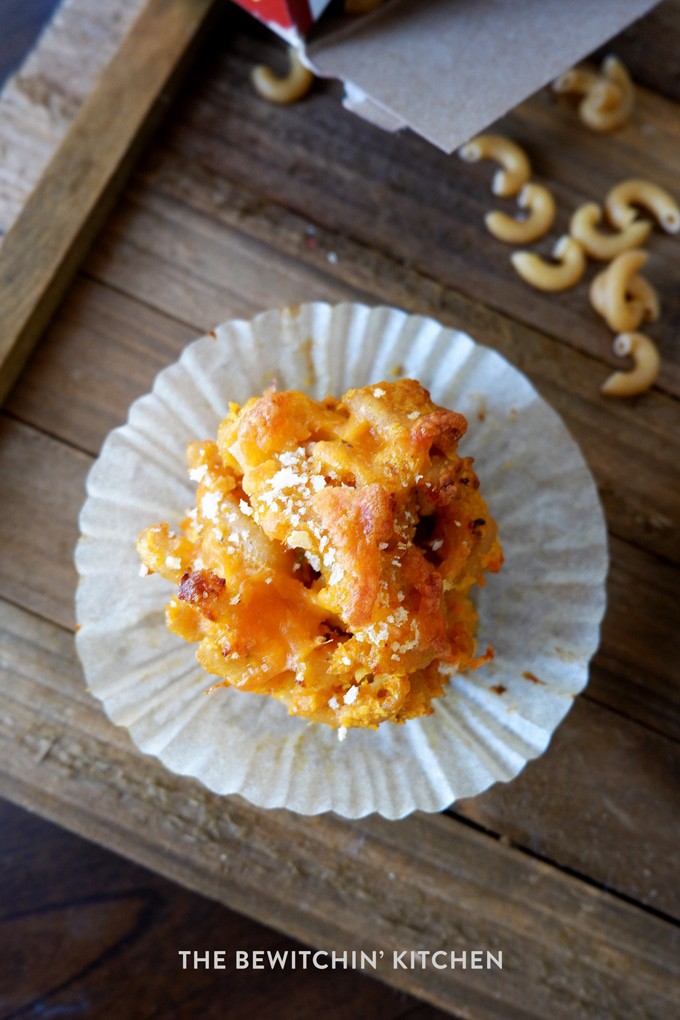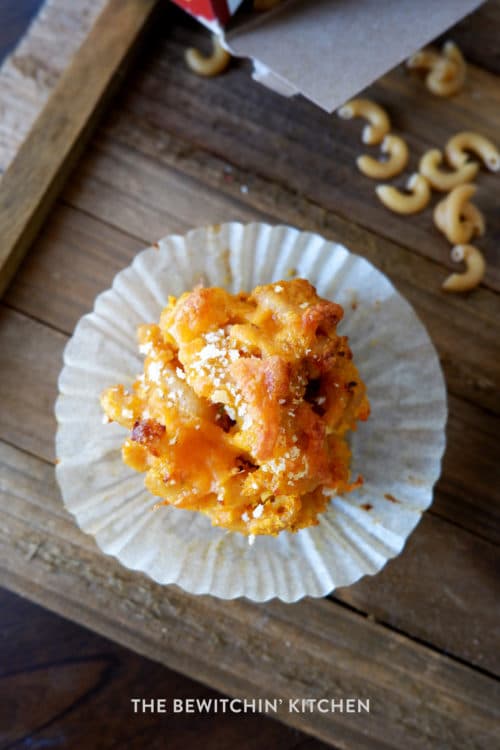 Since our family (like many of the other families from his class) are new to this whole school thing, he is still being introduced through gradual entry and he doesn't have his first full day for a couple more classes. It's a big change, but it's an exciting change.
Can I be real with you here? I'm a little nervous about when I have to start packing him a lunch. My son is the pickiest eater on the planet. I'm hoping that once he's there with all the kids and sees them eating that he will eat whatever it is that I packed him, but I need some fun ideas.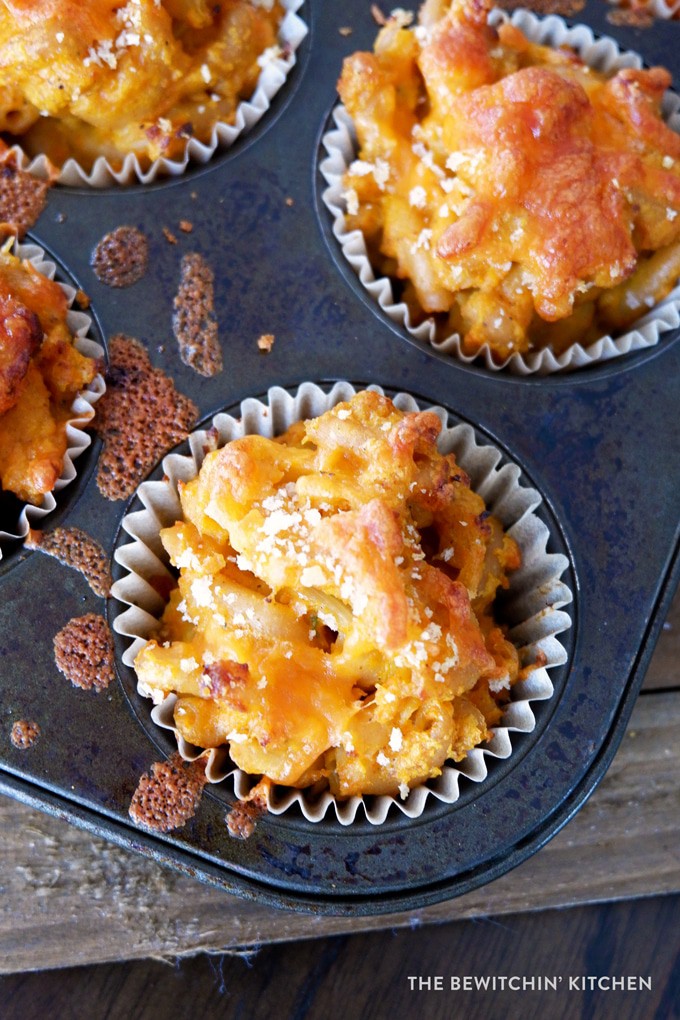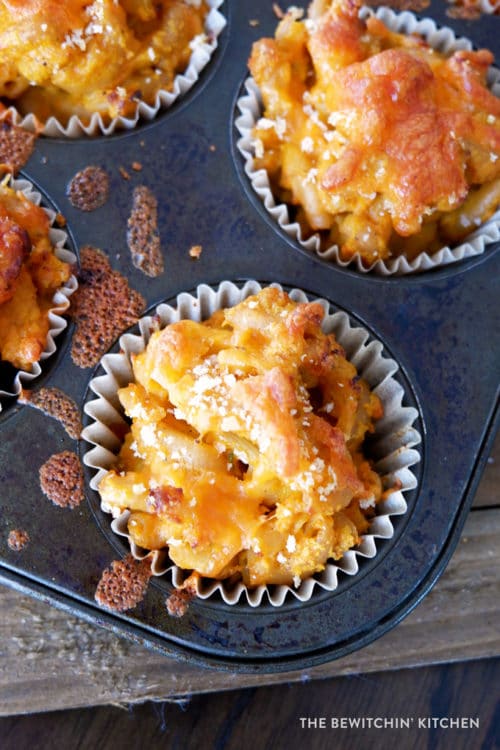 Like most kids, my son gets excited when meals are "special", meaning there is a fun twist on a classic. So to prepare for easy to pack lunches (that still pack a nutritional punch) I recipe tested these healthy mac and cheese cups. They turned out amazing, so I'm here to share it with you and let you know why these are a great option for lunches or if your family is on the go.
What makes these mac and cheese muffins healthy?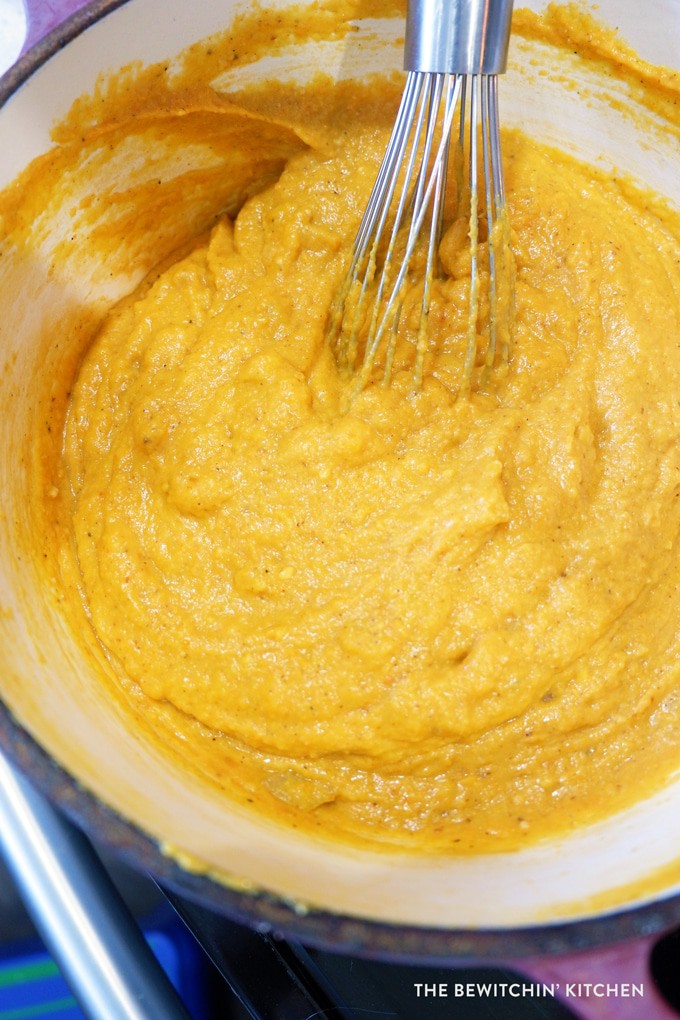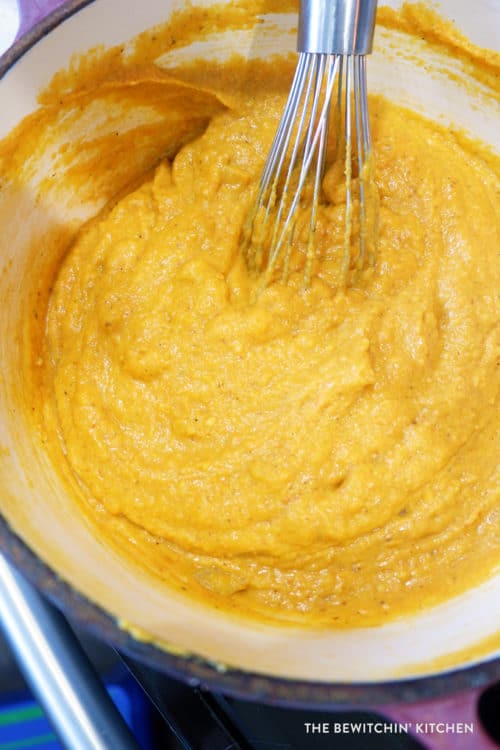 Hidden vegetables pureed and mixed into the cheese sauce
The option to add more vegetables into the cups (more fiber and nutrients)
Easy portion control
Ancient grains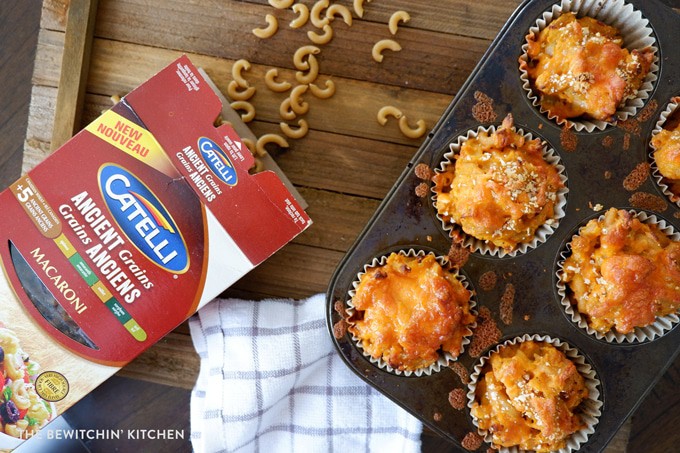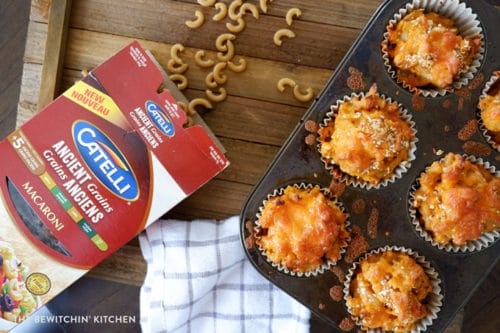 I've been buying Catelli Ancient Grains since it first arrived in grocery stores in British Columbia, and I love it. Did you know that it's the only 100 per cent whole grain pasta of its kind? The Ancient Grains variety is made with 100% Canadian wheat and five wholesome ancient grains: quinoa, teff, amaranth, millet, and sorghum. Each serving of Catelli Ancient Grains pasta delivers 75% of the recommended servings of whole grains and 32% of our daily fiber.
Want to find out more? Visit Catelli's website.
Did you know: Catelli is sharing Canada's 150th birthday? Celebrate with your family with these hearty and healthy recipes.
Mac and Cheese Muffins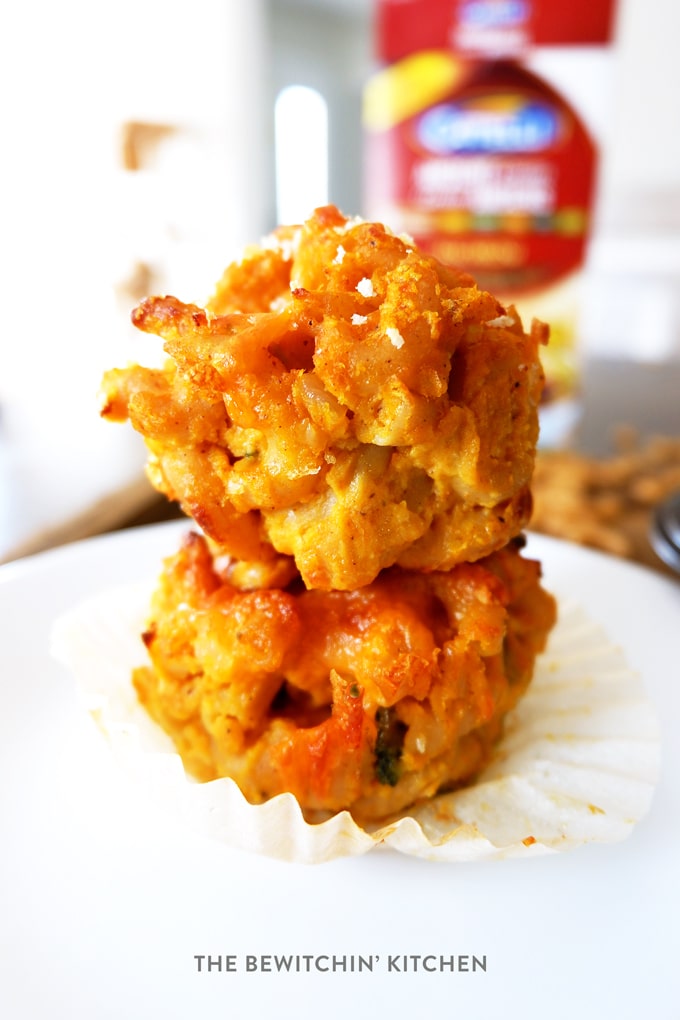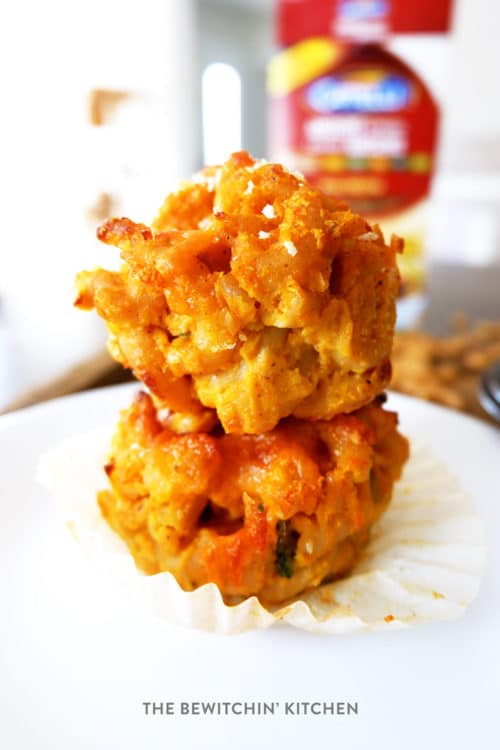 I originally whipped up the healthy mac and cheese cups for a nutritious school lunch but after realizing how portable this meal can be (not to mention how easy it is to clean up) I wanted to share with you how this is an awesome option for the family on the go. Let's not forget: hockey, football, piano – all of it is starting back up and soon!
They're grab and go so you can skip the drive through and enjoy them at hockey practice (or if you're in a big time crunch the 20 minutes in between dance and football practice). It's a great way to put the truck in park and to take the time to stop and still enjoy a meal with your family, even if you're on the go. 20 minutes gives you time to talk to the kids and connect. You don't need a dining room table to have a conversation over a meal.
These are perfect for camping, a day on the boat, a day at the park. Just toss them in a cooler (they're better warm, but they're good cold too). If that doesn't sound appealing, did you know you can buy mini crockpots to keep your food warm? Try that!
My little guy loves picnics, and since these healthy mac and cheese cups are so portable they are perfect for picnics. Don't forget to read my tips on how to pack a picnic.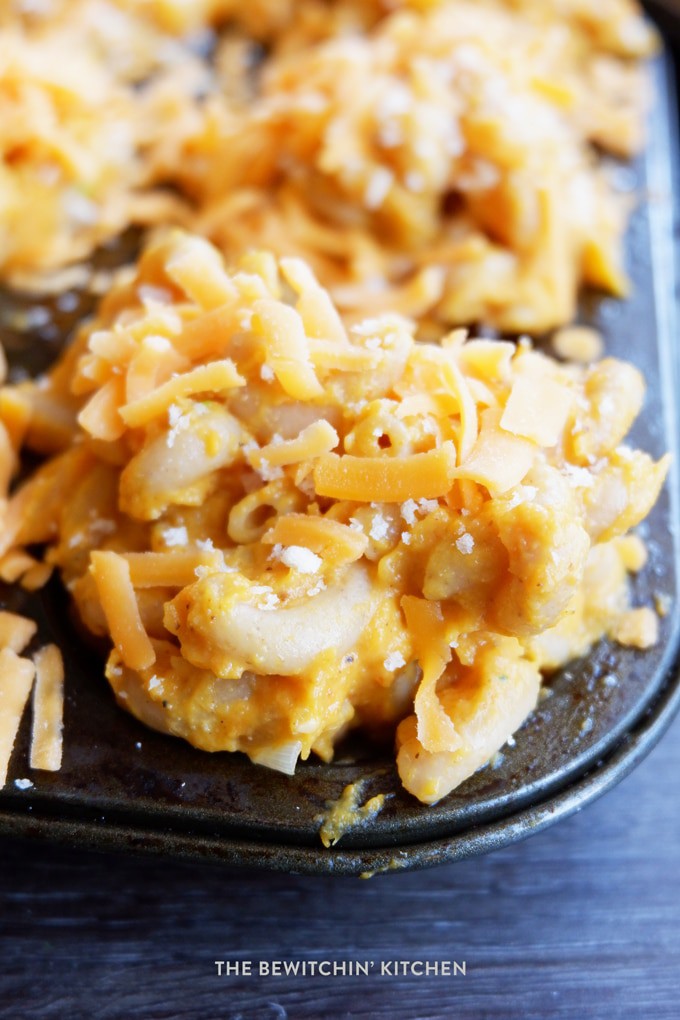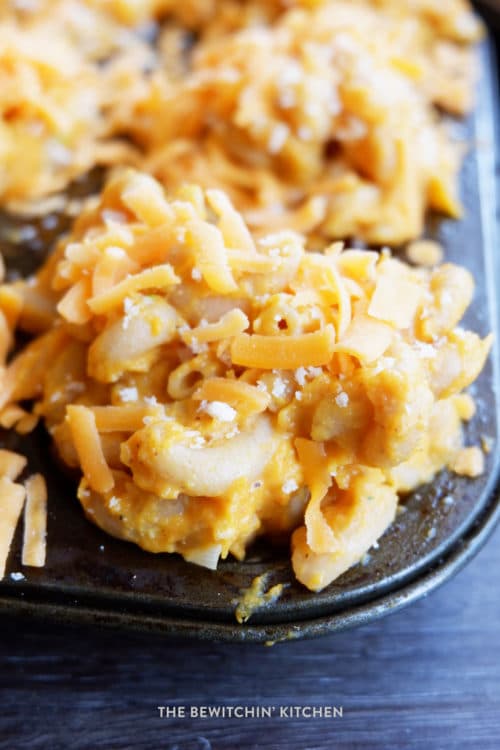 Wherever you are, you can enjoy these mac and cheese cups and you can rest assured that your family is enjoying a fun meal that supports their growing bodies.
TBK's Pro Tip: If you don't have milk in the house (like me), use chicken broth. In this recipe I subbed chicken broth for milk simply because I ran out. It's a great substitute for any mac and cheese recipe. If you have milk on hand, feel free to sub the chicken broth.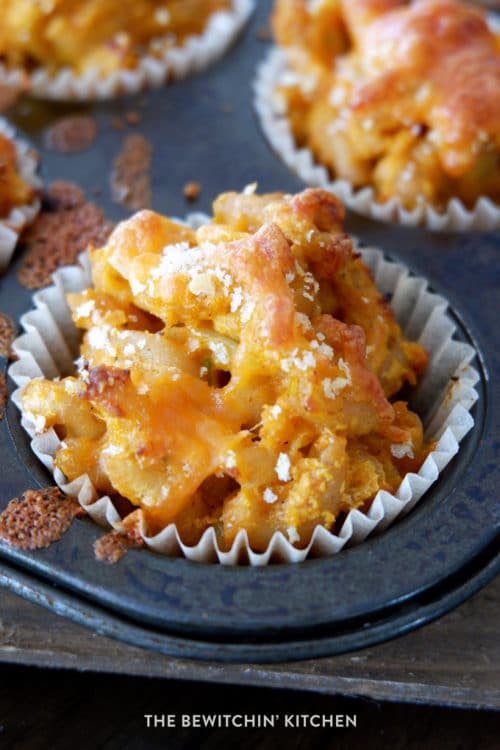 Delicious pasta recipes:
Healthy Mac and Cheese Cups
These healthy mac and cheese cups are an easy way to add more vegetables to yours and your family's dinner.
Servings 20 cups
Calories 148kcal
Ingredients
1 box Catelli Ancient Grains Macaroni
Roasted Vegetable Puree
2 cups baby carrots
1 head of cauliflower
1 red bell pepper
1 tsp sea salt
1/2 cup chicken broth
For The Cheese Sauce:
3 tbsp butter
1 onion diced
2 tsps minced garlic
2 tbsps flour
1 cup  chicken broth
1 1/2 cups cheddar cheese
1 tbsp Worcestershire Sauce
1 tsp mustard powder
1 tsp thyme
1 tsp sea salt
1/2 tsp black pepper
Topping:
1 cup shredded cheddar cheese
1/2 cup panko crumbs
Red pepper flakes optional
Instructions
For The Roasted Vegetables:
Chop up cauliflower, red pepper, and carrots. Place on a baking tray and roast for 35 minutes (or until slightly charred – check the bottoms to make sure it's not actually burning).
Meanwhile cook the macaroni, set aside.
Once the vegetables are done, let them cool for a few minutes.

Using a high powered blender, add all of your vegetables and chicken broth. Puree.
For The Cheese Sauce:
In a medium stock pot over medium heat, melt your butter, add onions and cook until translucent. Add your garlic.

Add flour, stir and add the chicken broth. Let bubble for a minute or two and add the cheddar cheese. Stir until melted and add the pureed roasted vegetables. Add salt, Worcestershire sauce, mustard powder, pepper, and thyme.

Add the sauce to the cooked macaroni, stir to combine. If you'd like to add any more vegetables (like broccoli) this is when you would add it.
Putting it together:
Spoon the mac and cheese mixture into a muffin tin lined with cupcake liners.

Sprinkle the panko crumbs and additional cheddar cheese over the mac and cheese.

Bake for 15-20 minutes or until cheese bubbles and is golden.
Nutrition
Serving: 1cup | Calories: 148kcal | Carbohydrates: 14.1g | Protein: 6.7g | Fat: 4.4g | Saturated Fat: 0.3g | Cholesterol: 21.7mg | Sodium: 330.2mg | Fiber: 2.1g | Sugar: 1.9g
Follow On Pinterest
Follow @bewitchinkitchen On Pinterest for more delicious recipes!
Share with me your best lunch ideas in the comments, I need all the help I can get!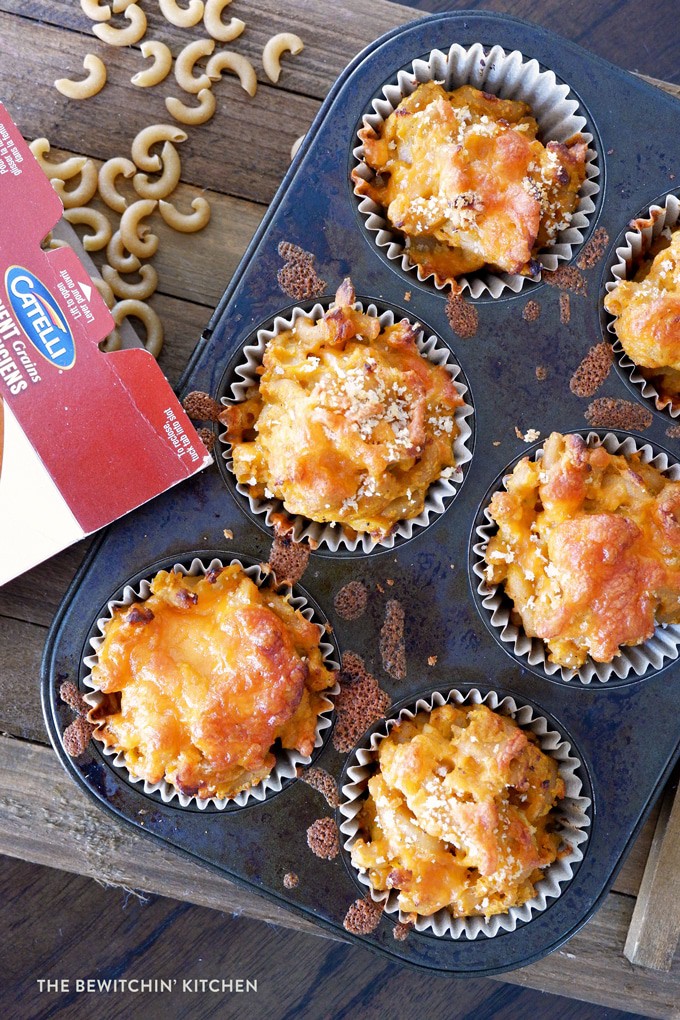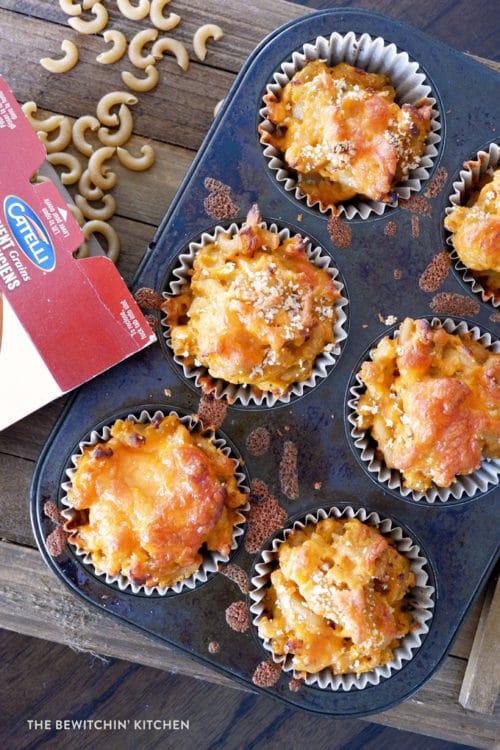 Disclosure: These healthy mac and cheese cups have been sponsored by my friends at Catelli. All opinions are my own.