Great Tip For Freezing Meat
If you are ever looking for some great household tips head on over to A Little Tipsy.
I found this great tip on freezing meat:
All pictures from A Little Tipsy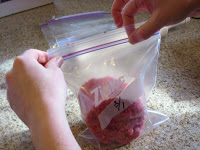 Date a quart freezer bag and put about a pound of the meat in. Then, seal the bag 3/4 of the way.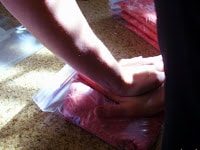 Then, squish.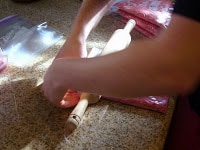 Then, roll with a rolling pin. I find this is an easy way to get the air out.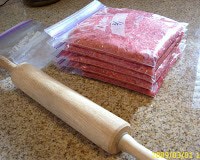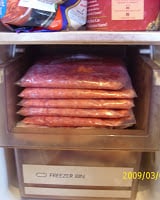 Seal the rest of the way. Then stack in the freezer.
rel="nofollow" target="_blank"
FREE Recipe Binder
Are you constantly wondering what's for dinner?
When I don't meal plan I feel behind, and we usually end up ordering take out. This recipe binder will keep you organized and make life a little bit easier.