Insanity Max 30
Insanity Max 30 will get you in shape fast! The philosophy is simple: push your body to the max during the 30 minute workouts to achieve maximum results. Burn calories, get toned, and lose weight with this fitness program. Insanity workout results can't be denied, and this review is going to share my personal experience with the program.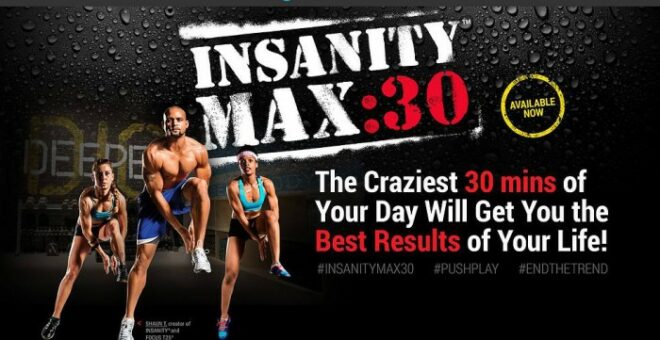 Disclaimer : I am an independent Beach Body Coach and may earn income based on purchases made of this system. Please see my full disclosures here.
Insanity Max 30
Whether you want to lose the baby weight, lengthen and tone your muscles, or build healthy habits for a healthy lifestyle, the Insanity Max 30 calendar will keep you on track. Burn 300+ calories per session for a full body burn and see real results by the end of the 60 days.
While researching lifestyle changes, check out Barre Blend or the 21 Fix in addition to the Insanity Max 30 cardio challenge.
Why You'll Love the Insanity Max 30 Exercise Program
Short Workouts – get your exercise each day in under an hour, start to finish
High Intensity – this high intensity workout will check all the boxes, including cardio and strength training for the ultimate body transformation
Trackable Progress – track when you "max out" with the handy tracker and watch as you make it farther and farther through the workouts each week
Insanity Max 30 vs Insanity
With the original Insanity workouts, you can expect to sweat for 40-60 minutes each day, and even longer on days that include an additional core workout.
Insanity Max 30 caps workouts at 30 minutes each day, unless you choose to follow the Ab Maximizer Workout Calendar, which will add an additional 10-15 minutes. Even including the additional Ab Maximizer, your workouts are done in half the time without sacrificing any of the intensity.
If you're debating between Insanity Max 30 vs Insanity, Insanity Max 30 is the way to go if you're short on time throughout your day.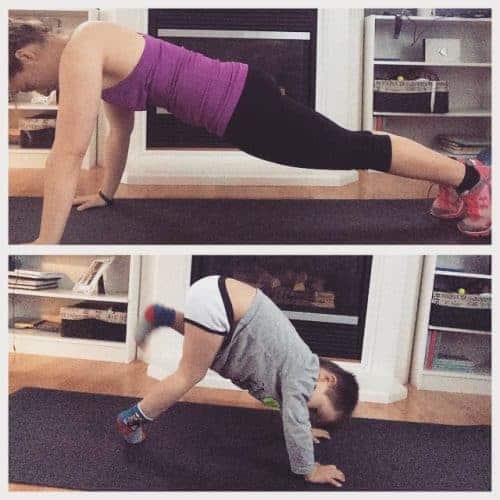 How to Achieve the Best Results with Insanity Max 30
Go All In
You're able to purchase this program in varying bundles. It goes without saying that pairing your exercise regimen with the recommended nutritional packs and supplements is the best way to see the results you want.
Follow the Schedule
The Insanity Max 30 program comes with a handy schedule as well as a progress tracker. If you stay on track (this includes taking rest days!) and don't skip any workouts, you'll see the results you want.
Tracking your progress helps you to stay motivated throughout the 60 day program.
Truly Max Out Your Routines
This program often uses the phrase "maxed out" as the end-goal. To achieve the best results, you'll need to push yourself until you can't go a single second longer without taking a break. This means you're breathing heavily, your muscles are tired, and you physically are incapable of completing another rep.
If you're doing it correctly, how long it takes to "max out" will increase as you progress through the program, and you will see the scale (and body composition) begin to move as well. Hello, progress!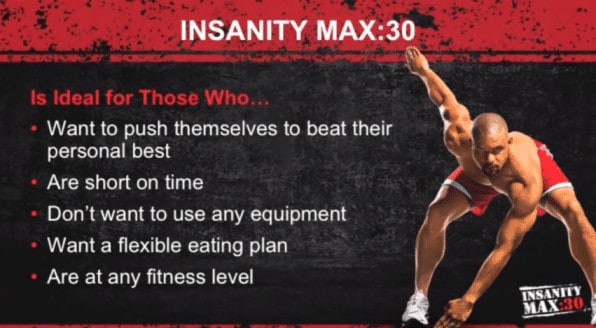 Insanity Max 30 Calendar
The overall Insanity Max 30 calendar is simple:
30 minutes work outs, 5 days a week.
No equipment needed: just your body.
60 days to transform your habits, your mind and your body.
Each day of the week is dedicated to a different workout, and the schedule switches up every 2 weeks. There are weeks that you'll do a workout twice, such as the Tabata Power or Tabata Strength. In the original Insanity schedule, the exercises are cardio-based each day, and the exercise schedule changes weekly – just something to keep in mind if you're debating between Insanity Max 30 vs Insanity.
Insanity Max 30 Cardio Challenge
This workout also doubles as your weekly "fit test". There are 5 rounds of 3 exercises. You repeat each exercise 3 times, increasing intensity with every move.
Tabata Power/Strength
If you're unfamiliar, Tabata training is a philosophy that follows 20 seconds of intense exercise followed by a 10 second rest. In Tabata Power, there are 5 sections of Tabata exercises — high impact, push-ups, high impact again, core, and triceps.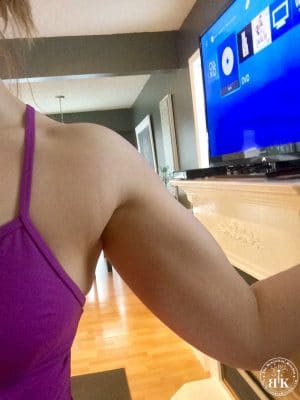 Sweat Intervals
Sweat Intervals follows the same format as the Insanity Max 30 Cardio Challenge: 5 rounds of 3 exercises. You do each grouping three times in a row before you move to the next group.
Friday Fight
There's no repetition in Friday Fight, which will come as a welcome change! As implied by the title, each move is kick-boxing inspired. You'll do each exercise in Friday Fight for 30 seconds to a minute before moving on.
Pulse
Pulse is a recovery workout and is only 20 minutes long! It focuses on small muscle movements (or pulses) similar to the kind you would find in a Barre class.
Insanity Workout Results
Week 1
I was happy with week 1's results. It's brought me down to my plateau weight, and I think I'm going to break through it! My clothes have been tight, and I've been sluggish, but I already feel as though my clothes are a little more comfortable and I have more energy.
Weight: I lost a healthy 2 pounds in 7 days
Inches: -2.25 inches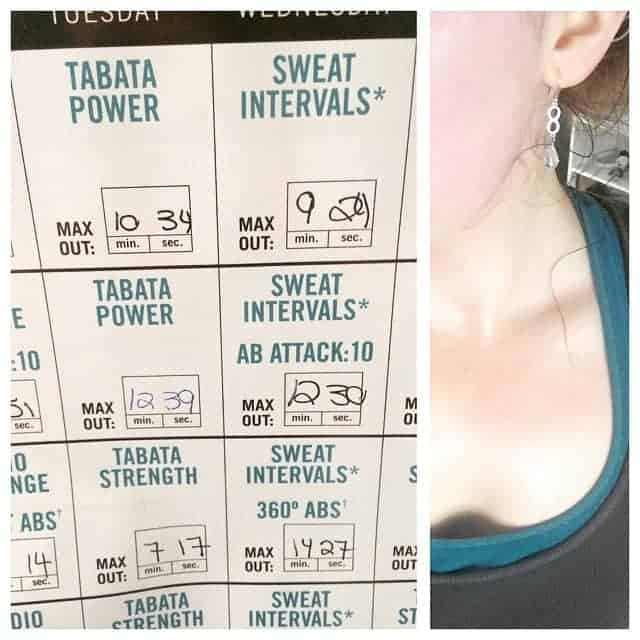 Week 3
By Week 3, I saw so much progress! As you can see, I improved my "max out time" with Sweat Intervals by an entire 5 minutes — in just three weeks' time. Slowly but surely, I'm starting to feel like my old self (and fitting back into my clothes, which I'm very excited about).
Weight: I've lost 3.6 pounds, which I'm proud of, because I fell off track during Week 2 with a sick kid and could have easily lost steam for the program.
Inches: -3.75 inches
Insanity Max 30 Frequently Asked Questions:
Do you have to be in shape before starting?
Absolutely not! The Insanity Max 30 program is meant to be challenging, but the goal is always progress, not perfection! The provided tracker is a great way to illustrate your progress from any starting point in your fitness journey.
When will I see results with Insanity Max 30?
You'll likely start seeing results in just a couple of weeks! Individual Insanity workout results naturally vary from person to person and depend heavily on adherence to the program. However, if you're sticking to it and staying consistent, you'll see your stamina increase in the first 10-14 days. Results you can see in the mirror are typically around week 3.
More Healthy Living Posts
The 9 Best Ways to Treat DOMS (Delayed Onset Muscle Soreness)
How to Get Started with the 21 Day Fix
Disclosure: I am an Independent Beachbody Coach and I do make a commission. All opinions are my own.