How To Organize A Fridge Like A Pro
Have you ever wondered how to organize a fridge in a way that will not only save you money but also your sanity? How to prevent your fruits and vegetables from going bad? I'm not saying I'm a pro, but here is the system that works for me. It keeps me sane, happy and healthy.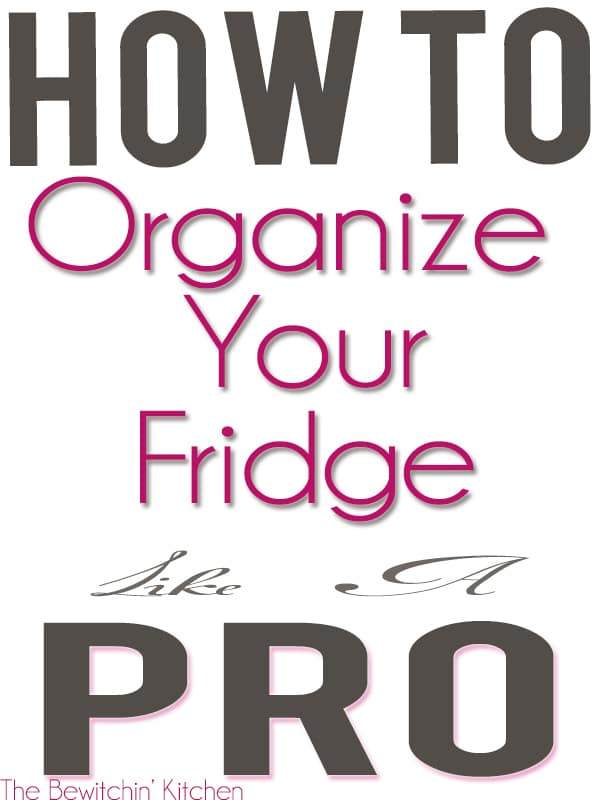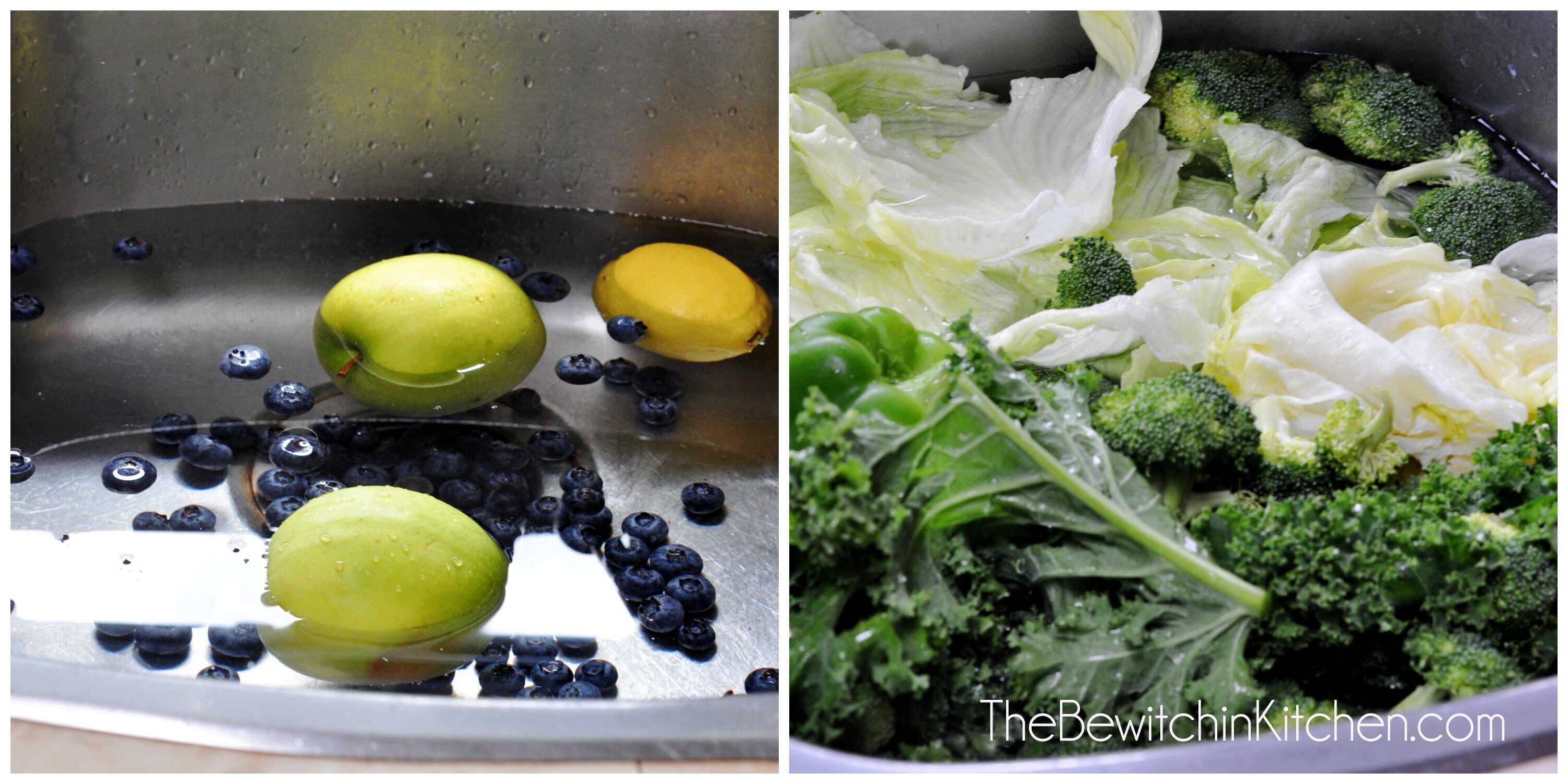 How to Wash Your Fruits and Vegetables
Whenever I do a grocery shop, the first thing I do is wash my fruits and veggies. Yes, I do this first. Why? Because in the past I have wasted way too much because I was too lazy to wash them and they just went rotten. I'm doing my best to live a healthier lifestyle, and doing this little step surprisingly enough helps me reach my goals. I wouldn't be eating as much produce as I have been if it wasn't for this crucial step. It's super easy (thanks to a tip a saw on Pinterest): fill your sink with water,  add one cup of vinegar, and let soak for at least fifteen minutes.
You may also like this Homemade Fruit and Vegetable Wash.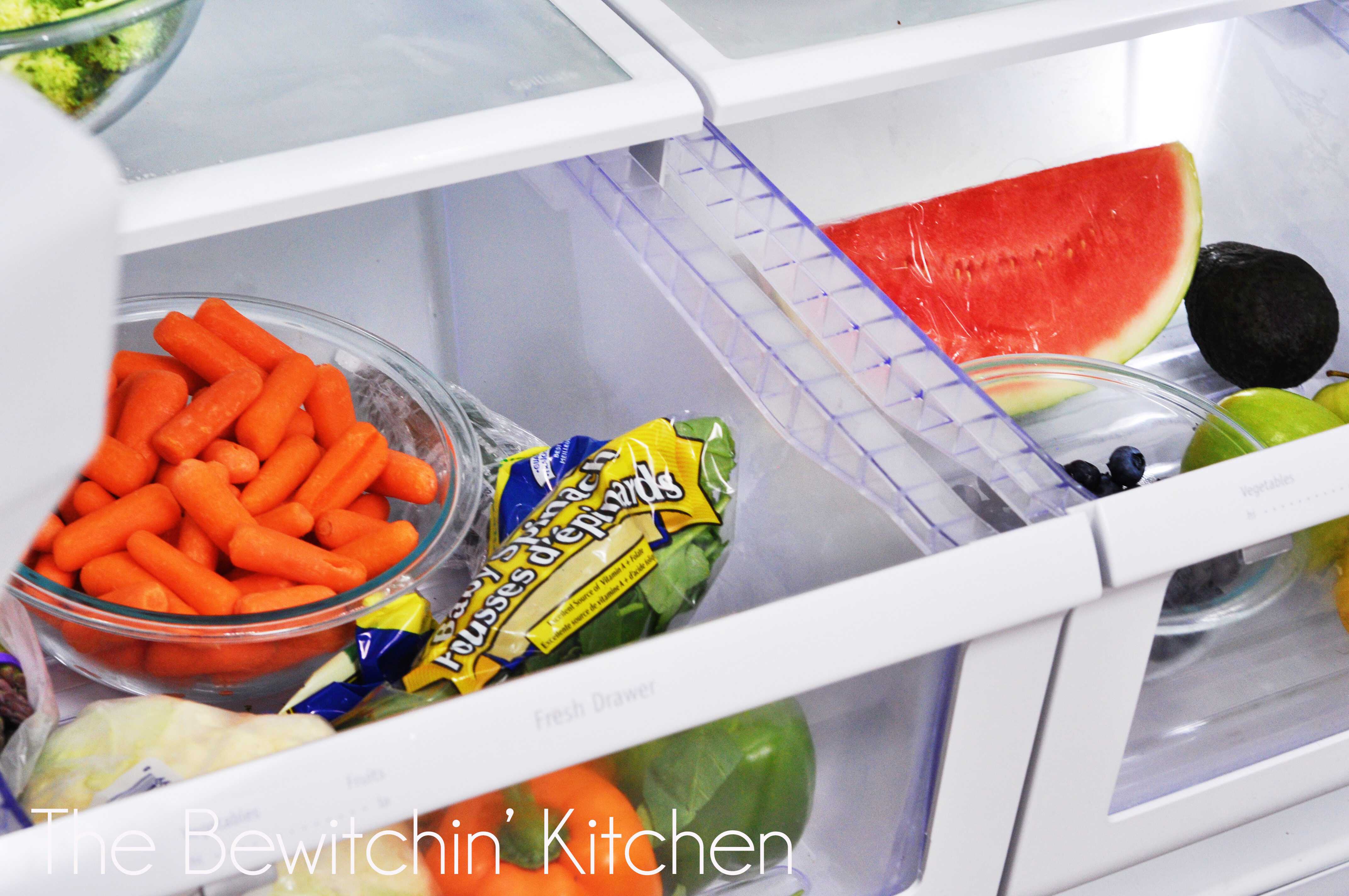 How to Organize Your Fridge
Related: Getting Started with the KonMari Method
Once your produce is dry, put it in the designated areas. See how easy and accessible the fresh fruit and veggies are? I actually ran out of space in my produce bins, so I had to use the shelves above it as well. If you are putting your produce on the shelves, make sure it is at eye level. That way, it's the first thing you see when you open your fridge and if you're truly hungry – it's what you'll reach for.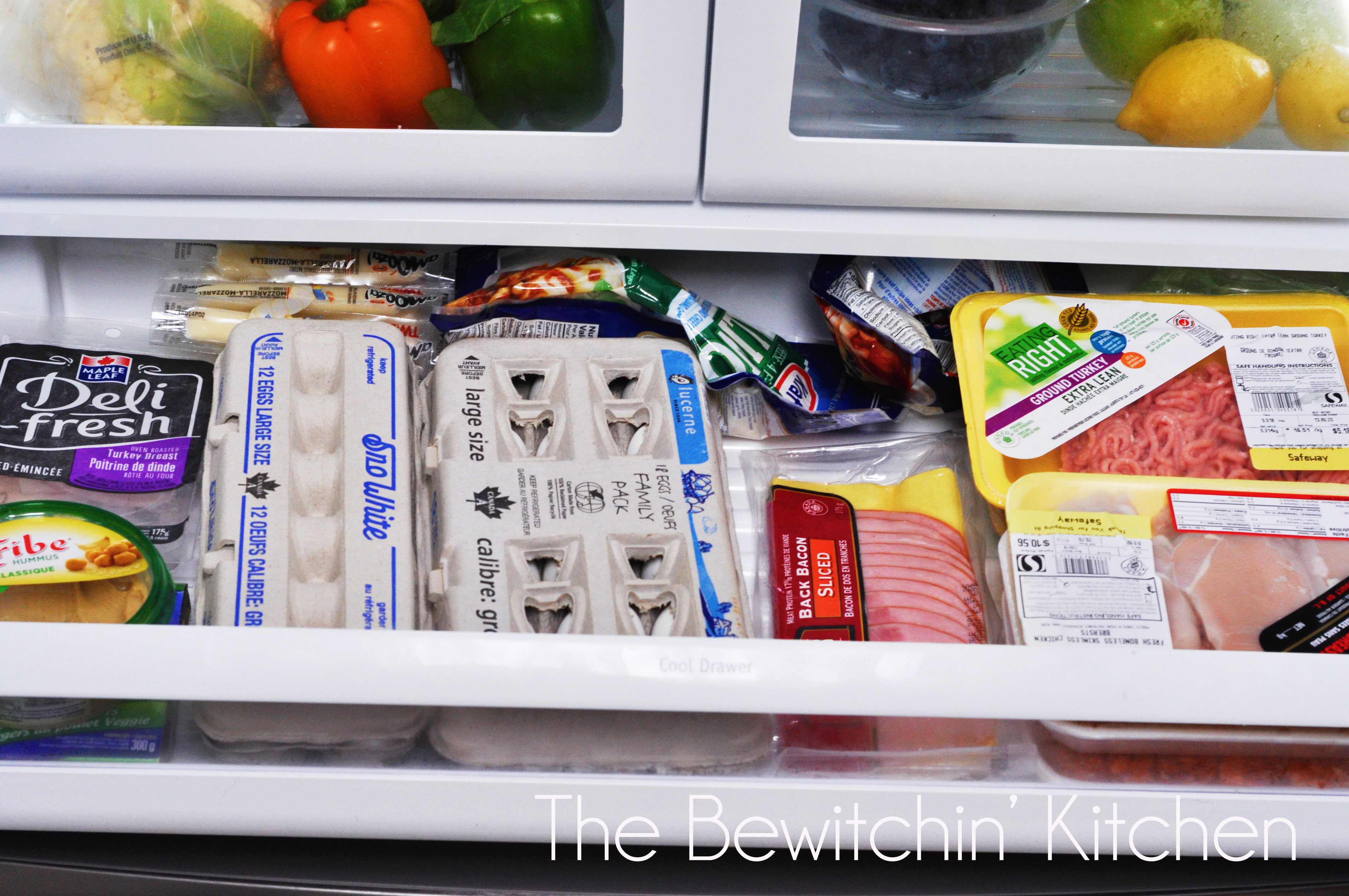 The deli drawer is another huge space saver (and sanity keeper) when it comes to organizing my fridge. If you follow me on Instagram, you would have seen the post that stated how I was able to store: sliced turkey, 32 eggs, back bacon, Amooza cheese, shredded cheese, chicken breasts, hot italian sausage, 2 lbs of ground turkey, turkey sausages, veggie burgers, and 2 steaks. That's a lot of food for a fridge compartment, and it keeps your space organized and tidy looking.
I like to keep my cheeses, eggs, and meats in this drawer. It's easy for me to grab and the temperature controls make it the ideal space for these kind of foods.
When it comes to organizing my Frigidaire Gallery French Door Fridge, I believe less is more. There is nothing worst then fridge clutter, it stresses me out and produces wasted food. This Frigidaire Fridge is 27.8 cubic feet and holds a lot of food. Even with enough groceries to overload the standard fridge, Frigidaire keeps it looking clean and minimal. Having the removable and flip up shelves helps your designated "stations" organized and accessible. For my family and I, there is no digging all the way to the back to find hummus! The lighting in the fridge helps as well, it lights up the shelves so nothing gets lost.
The top left of my fridge is where I keep my beverages. It's my designated "milk zone" and if we have any other kind of drink (we usually don't – unless it's wine) it goes up there as well. I do utilize the wine holder (bottom pic) and usually have a bottle sitting in that. I love the floating wine holder, it keeps the clutter at bay. It can fit a standard bottle or a few soda/beer cans. To the right of the milk I have my "dairy zone". It's where I keep my yogurts, cottage cheese, etc. I usually have that shelf up, but if I have an extra large product underneath, I'll move the dairy back a bit and lower hide the shelf described.
The second shelves are usually pretty bare. I keep it accessible for leftovers or dinner prep. Right now, I have some extra veggies and the tall items that can't fit in the side doors (extra large ketchup, pear juice). In the photo, the shelves look full, but behind the iceberg lettuce (that I prepped for my Thai Chicken Lettuce Wraps) I have steak marinating in my Red Wine Marinade.
The final shelf has some leftover lunch for my son's dinner and small items (butter, mini soda's, etc). It's so simple and I can't believe I don't have as much stuff to organize as what I would thought.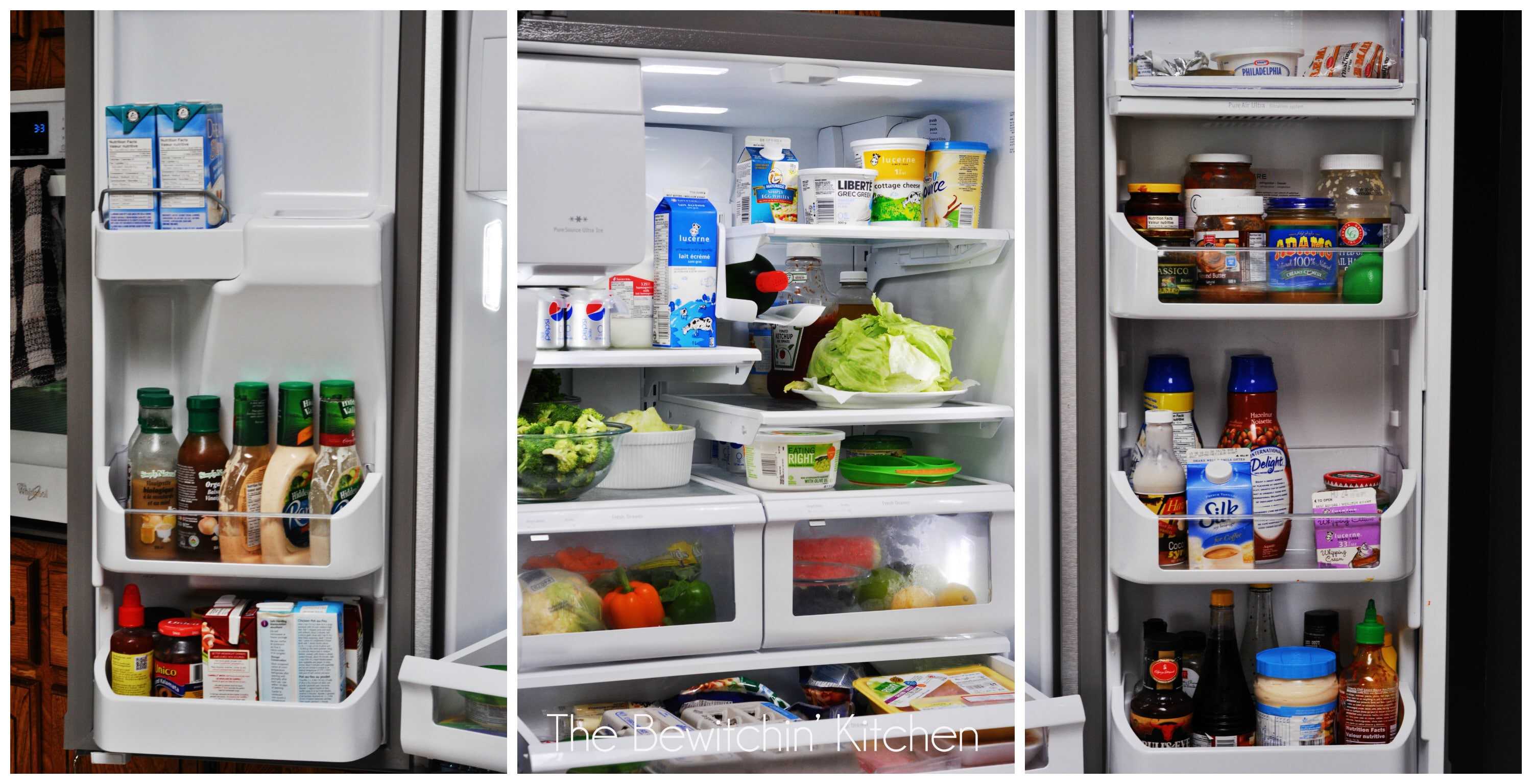 The items that used to took up the most room in my old fridge were the condiments. I'm a sauce queen. The two doors hold so much in The Frigidaire Gallery French Door Fridge, and because of it I can stay organized. Again, I try to keep the ones I use the most at an arms reach (coffee cream are the most used extras I have) and the not-so-good-for-you condiments at the bottom. That being said, I always end up with a few condiments that only fit in miss-matched places, but it happens.
If you would like a more in depth look into my fridge and freezer, check out the YouTube video above. All in all, I'm incredibly thankful to Mom Central Canada and Frigidaire for this amazing opporunity to review the Frigidaire Gallery French Door Fridge. It's helped me become a more organized and healthy person.
Looking for more great ideas? Click here to follow me on Pinterest!
Visit Randa | The Bewitchin' Kitchen's profile on Pinterest.
Disclosure: I am part of the Frigidaire Canada Ambassador program with Mom Central Canada and I receive special perks as part of my affiliation with this group. The opinions on this blog are my own.