Karmaface Cosmetics

I love makeup. No, I really love makeup. My train case is something that I take pride in, well more so of it's contents anyway. With all that being said, I must admit that I am a product snob. I know the brand I like and I stick to it, I'm pretty set in my ways when it comes to cosmetics and it takes one heck of a product to change my mind. Karmaface Cosmetics did just that.
Karmaface is cosmetic line that is made in Canada, is non-comedogenic, is hypo allergenic and is fragrance free. Perfect for someone with sensitive skin, like me! Karmaface is also incredibly generous. $5 from every helping hand collection piece (maple lip gloss, nail polish)goes towards a non profit organization. For more information watch the video below.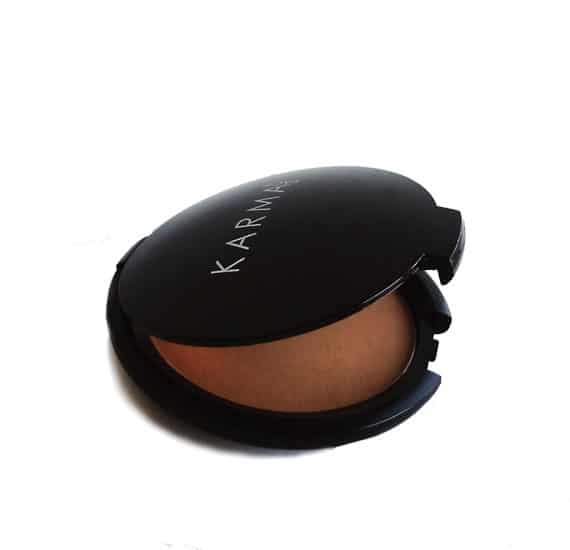 The first product I was sent to review is the Hot Houdini Bronzer. I was worried when I first opened it because it looked really dark and since I'm ghostly pale in the winter I figured it was a disaster waiting to happen. When I first applied it, I started light and built it up. I applied easily and took no effort to blend and build up. The end result is really natural sun kissed look and this is now a staple for my summer look. Aside for the sun-kissed glow the Hot Houdini Bronzer gives you, it's also the perfect product to have for contouring. I have bought all the expensive countoring products and kits from high end cosmetic brands before and this bronzer blows them all out of the water. It gives you a natural definition for your cheekbones and it has blended well with all my beauty powders and blushes. I have also used it as eye shadow with fantastic results.
I have tried many bronzers over the years from Nars Laguna to MAC's bronzing option and while they were both nice and did the trick, I much prefer Karmface's bronzer. There is more pigment and it seems like I can pick up more color easily with a brush with Karmaface compared to MAC. Another awesome feature? $1 from every sale goes to YWCA Canada.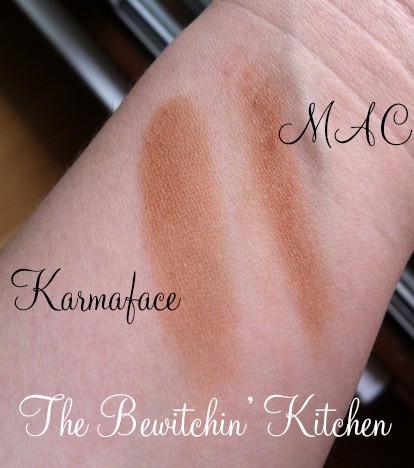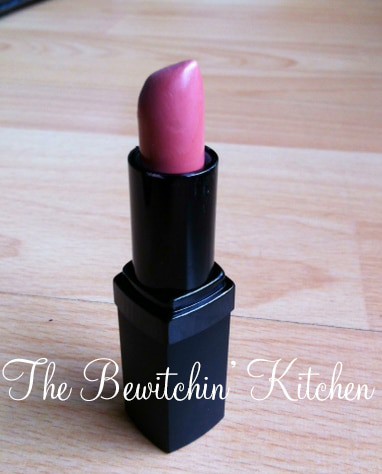 The second I was sent was the Karmaface Lipstick in Penelope Fitz. I usually don't wear lipstick to often because I find my lips tend to flake right away and it's incredibly drying. So I was pleasantly surprised when I first applied the lipstick: it felt similar to a balm. It was very moisturizing and my lips never flaked once. Every lipstick is enriched with vitamin E, which has soothing and healing properties (maybe that's why my lips have been staying smooth). The color itself is fantastic as well. Definitely something anyone could wear. It's described as a neutral soft pink, but on me it applied more as a nude – which is perfect because nude lipsticks/glosses are all I wear. Just like the bronzer, with every purchase $1 is donated to YWCA Canada.
Since trying Karmaface Cosmetics I've learned that it's best to try new things (even us brand snobs) because you never know you may find something better, I know I sure did.