What to Expect While Staying at Legoland Hotel Florida
If you're thinking about visiting the Legoland Hotel while you're visiting the Orlando area in Florida, you need to check out my overview of this family friendly hotel and see what you can expect!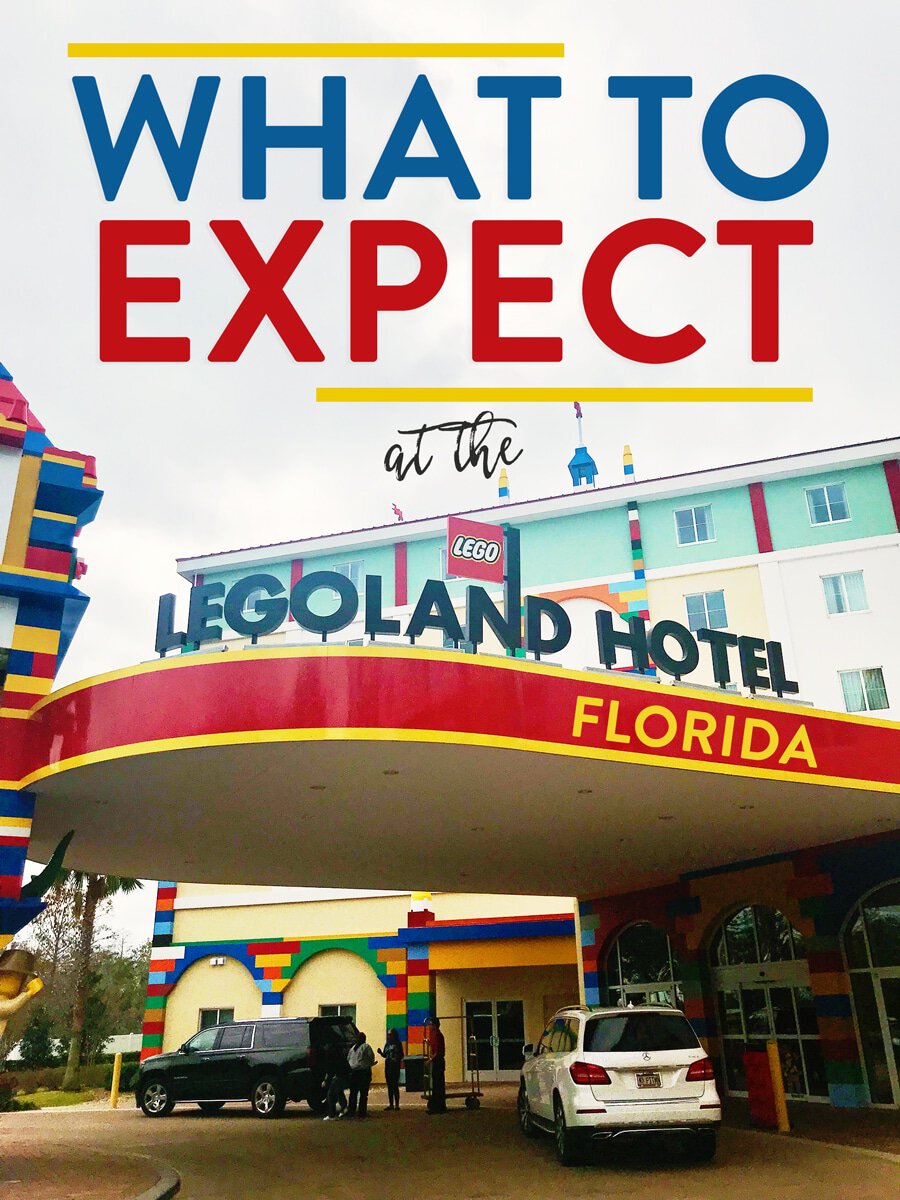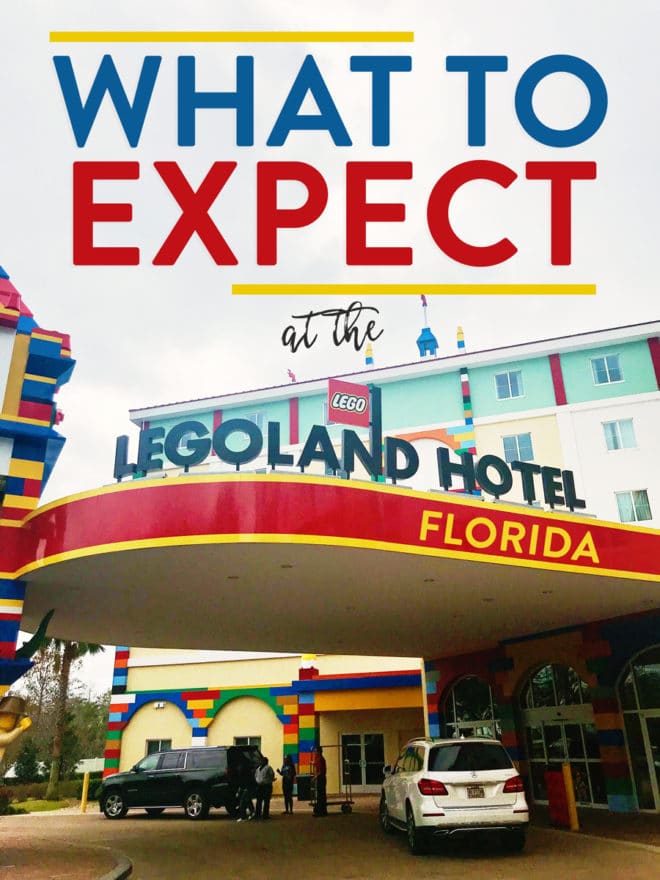 Legoland Hotel
Disclosure: I was provided a media discount for my stay at the Legoland Hotel, I still paid to stay here but I was provided a perk.
When my son first discovered YouTube, he also discovered Legoland (along with the Legoland Hotel) and since then I have been hearing about how he would love to go.
We made that dream come true in February during our visit to Florida.
Something to think about: If you're staying in the Orlando area, Legoland and the Legoland Hotel is not the most convenient place to get to. Our family didn't have a rental car, so we called an Uber and both ways were $65-$70 each way (USD). Legoland did have a shuttle that went to Orlando but only at one time, and by the time we checked out it was gone. When I looked at the map, I thought it wouldn't be as far as it was.
I had high expectations for the Legoland Hotel. For the price of a night there, I truly felt that the hotel would need to shine.
Oh did it ever shine.
The fun begins the moment you walk in
When you enter the Legoland Hotel, you're greeted with a pit of Lego to play with. Guess where my son went?
To the back of the hotel is a play place with (you guessed it) more Lego. It's a great way to get the fun started while mom and dad get organized and check into the hotel.
Parents: you can feel better knowing that there are hand sanitizer stations around the hotel.
There's a party in the elevator
The little details were so much fun at The Legoland Hotel! The moment the elevator doors closed, the lights dimmed, the disco ball came on, and the music started. It was a little touch that made our trip memorable.
There's a scavenger hunt in your room!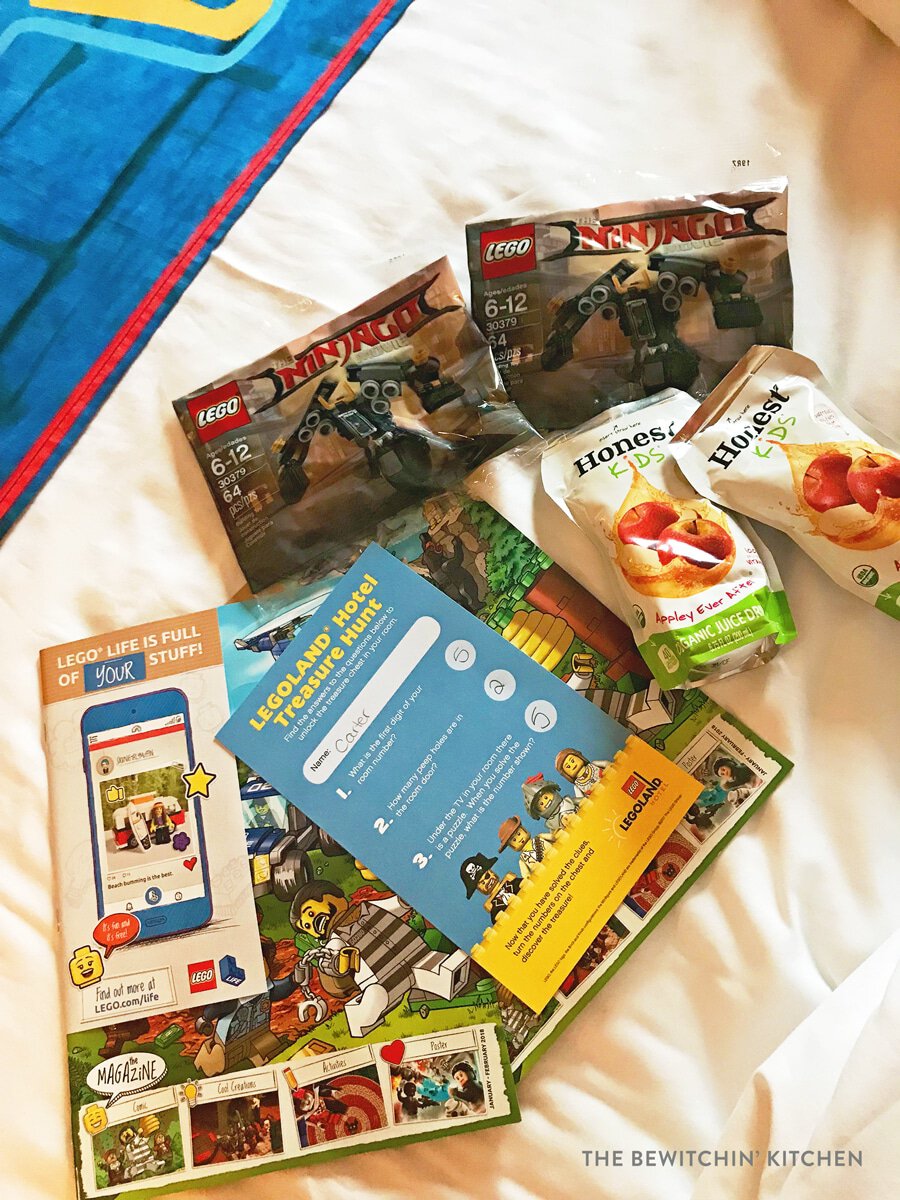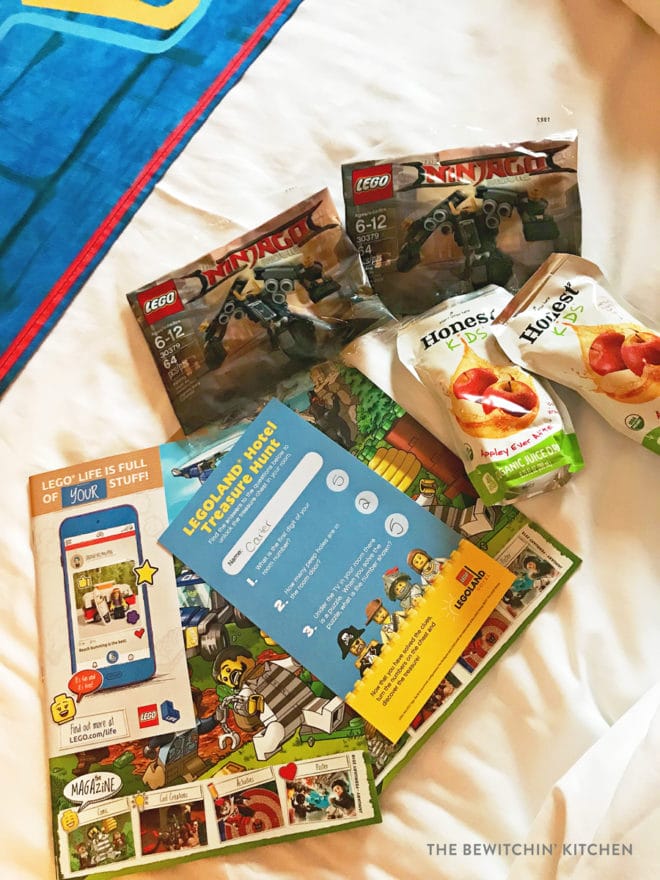 There is a little safe when you walk in with a combination that you need to find! The Legoland Hotel has put together a little scavenger hunt around your room to find the code and unlock the treasures that they have inside.
The room is AWESOME
I was so impressed with the room at the Legoland Hotel. The theming was well thought out and the moment we walked in our door, we were in awe.
We had the adventure room and it was so awesome! My son loved the fact that he had his own area in the room where he had privacy, his own place to play with Lego, and his own TV!
I liked that I had a quiet place to relax without toys everywhere.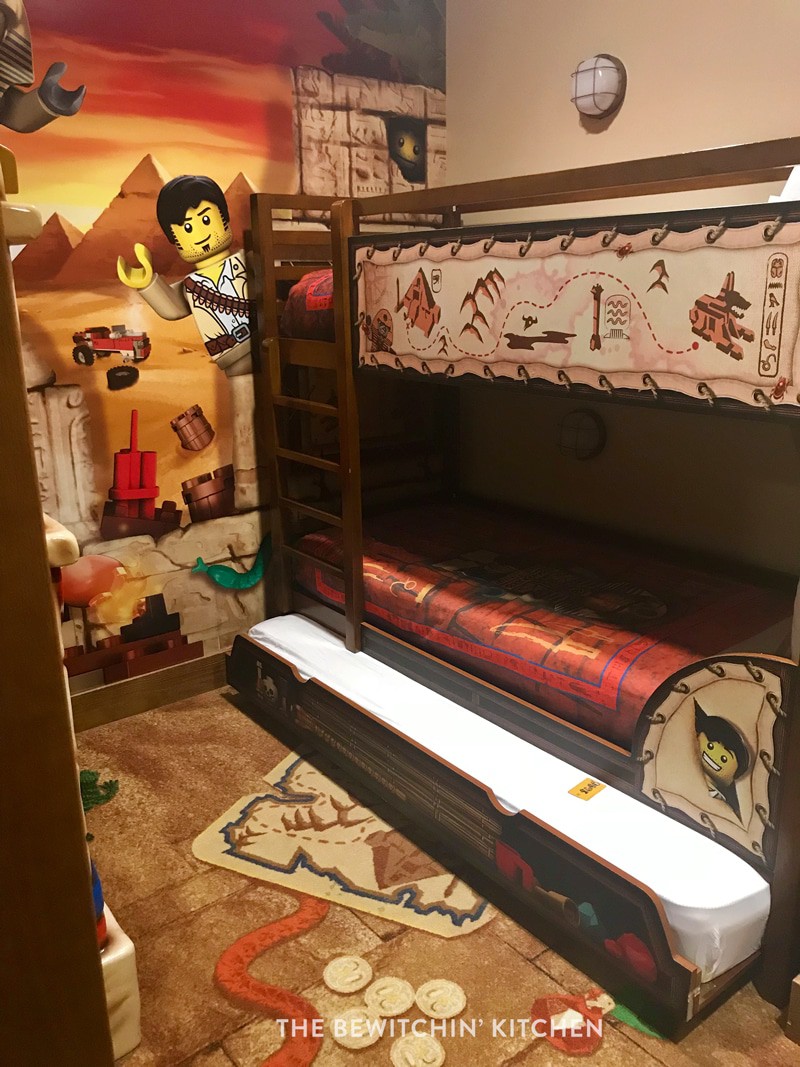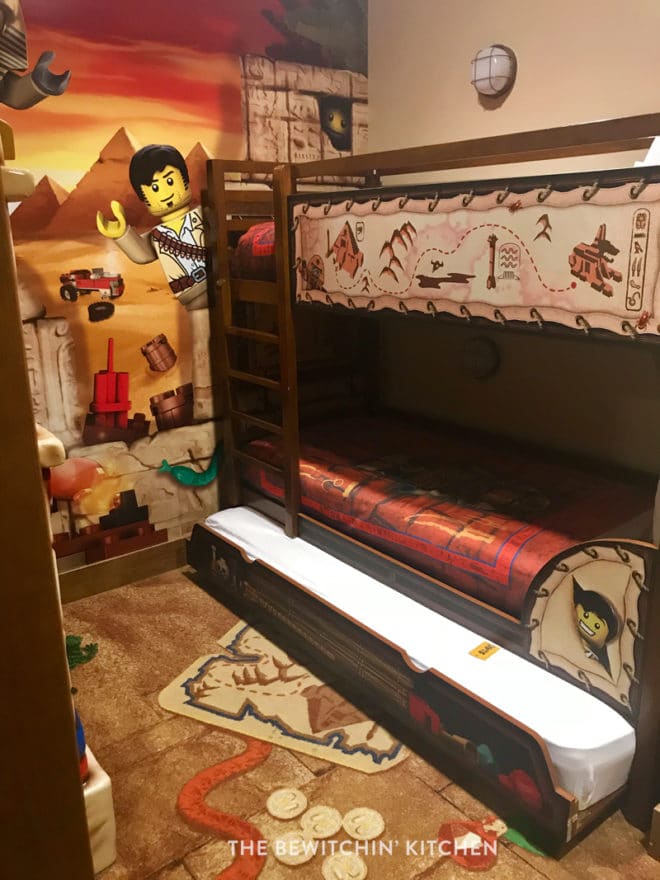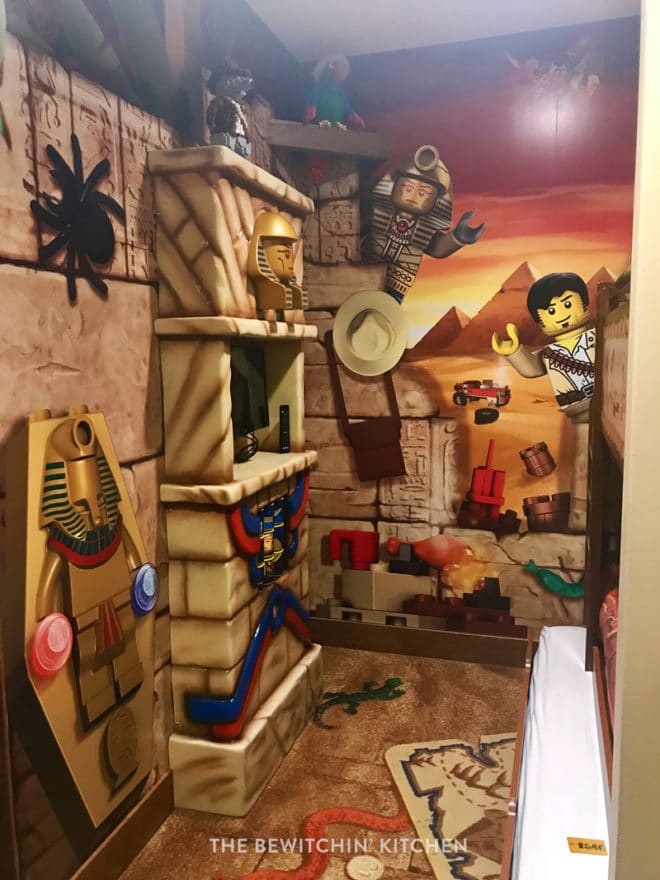 We had the adventure room theme and this could sleep a large family. The kid's sleeping area had a bunk bed with a pull out trundle, so if you're a family of five. You're set.
Other features you may want to know about
Two restaurants
A pool to play in at the end of the day
A park with walking trails
A mini store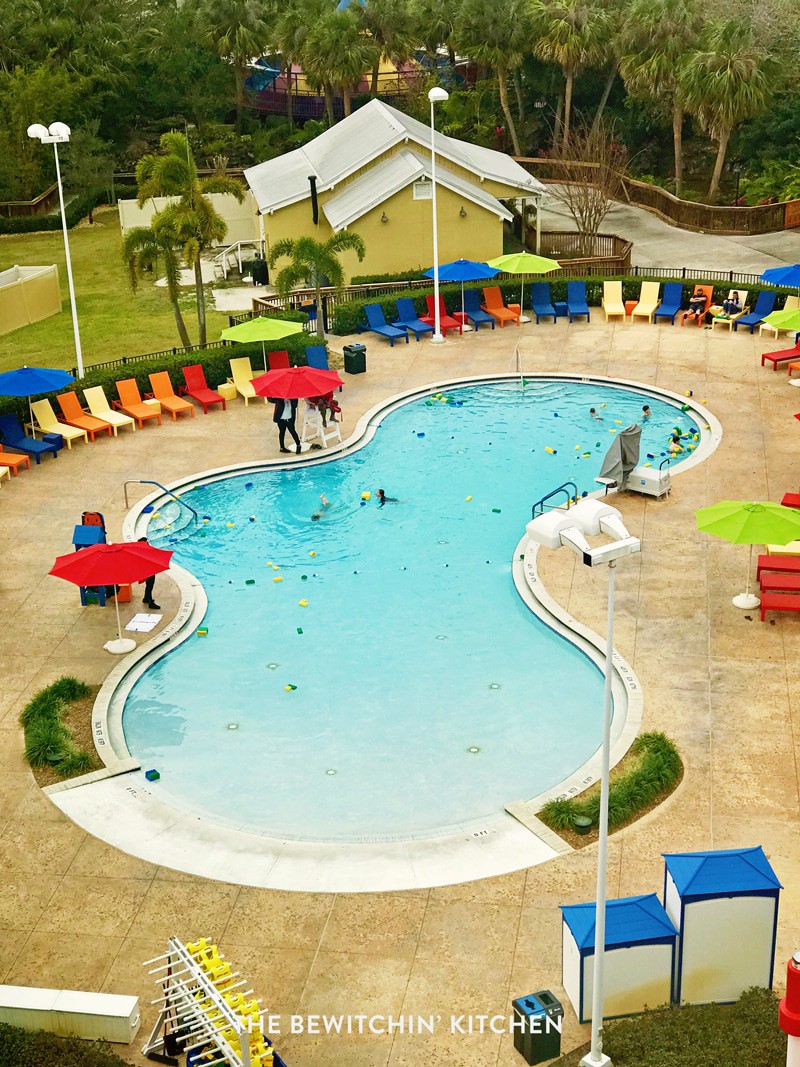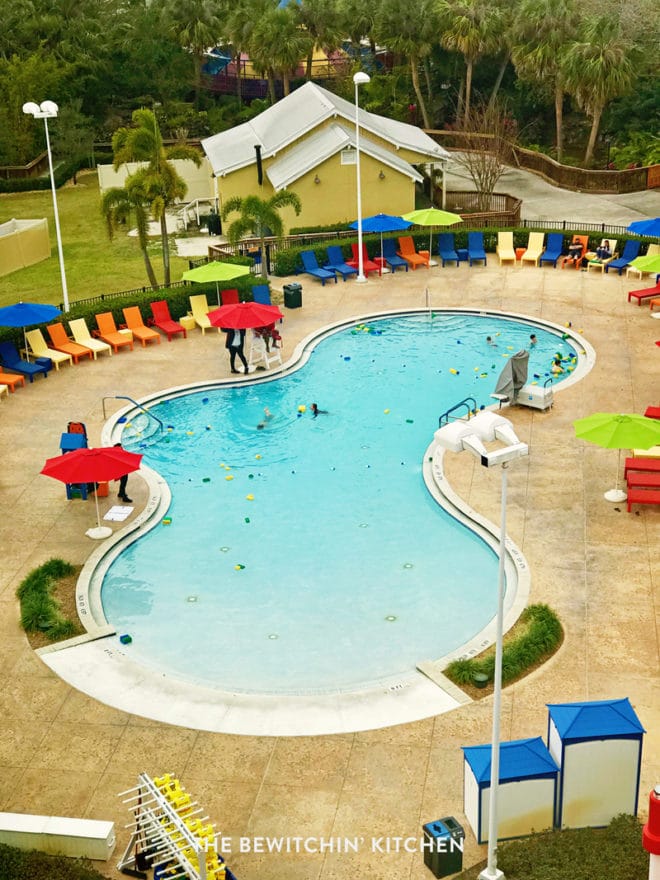 TBK's Pro Tip: Don't expect an early check-in, I tried but the staff is very thorough with their cleaning and inspections (which is awesome). The front desk will try to accommodate you, but don't have expectations of sneaking in at noon. You'll be notified via email.
Legoland Florida
When it came to visiting Legoland Florida, we only spent half the day (until I received the notification that our room was ready). I had a terrible sinus infection and we were pretty tired as a group, but I found that half a day was enough to enjoy the majority of the park and take in what there was to offer.
For those of you who have visited Legoland California in the past, it's very similar with some of the same rides and food.
To be totally honest, we didn't have the best time at Legoland this trip.
My son is five, but I began to find that the rides were getting a little small for him. However, he had a great time and that is what matters in the end.
When it came to waiting in line on the popular rides, it took a little longer than I would have thought. The loading and offloading is slow, so a line that looked like 10-15 minutes ended up being up to 30. Not the end of the world, especially compared to other theme parks but it was something that stuck with me.
Food
When it came to the food at Legoland, we only ate at one of the burger joints and it was not good. Nowhere had a grilled chicken burger, so I had to have my first fried chicken burger I have had in years and it was overcooked on the outside but undercooked on the inside (it was oozing that white goop from the middle of the chicken burger). Needless to say, I tossed it.
This being said, at a previous visit at another Legoland, I had a great food experience.
It's something to take into consideration.
Miniland
Every time I visit mainland I am in awe, it's so impressive to see what the Lego "master builders" create!
Overall, my son had a great time and that's what matters. I do believe this may have been our last trip to Legoland, but I would love to visit the hotel again.
Have you visited Legoland Florida or the Legoland Hotel? Let me know your experience in the comments.