Renovating On A Budget – Your Guide to Smart Shopping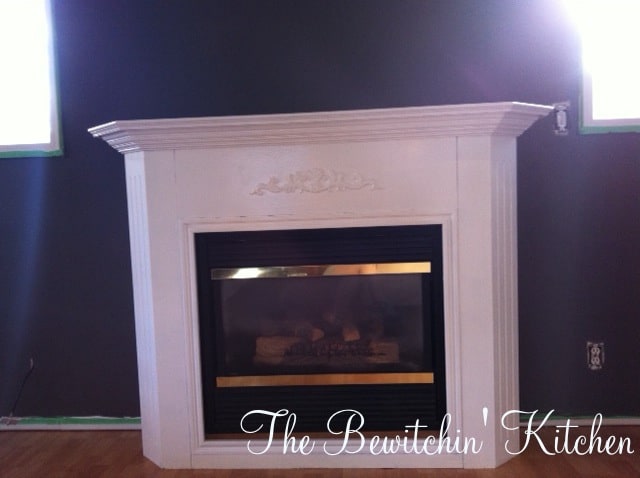 Like many Canadian families, ours is on a budget. Now that I'm a WAHM and not making as much as I used to I have had to cut down cut out frivolous spending completely. It hasn't been an easy task. I understand that everyone likes nice things, but I really like nice things. We recently moved to another province and bought another home. We're currently in the process of just that: making it a home. There are a lot of improvements to be made and the fact that we are on a budget doesn't make it easy. So, not only am I looking for fair-priced items to accent my home but, I'm also looking for a product that goes farther. A better bang for my buck.

This weekend we decided to start the process of making this house a home and after a few hours uptown we came home with paint, paint supplies and a few other items to help this new house feel "homey." I only buy quality products; this is something I'm not willing to compromise in my budget. Yes, I am fully aware that the bargain brand is another $1-$2 off but I have come to realize that it either a) doesn't work nearly as well or b) does not last as long. It goes for paint, cleaning supplies and household items.
Renovations can be pricey, but if you go in with a plan and are smart about it they don't have to be. This weekend I knew I wanted to paint my living room, dining, kitchen, hallway and entrance. I had plans for my laundry room and both bathrooms but it wasn't in my budget this time around, so I planned to put those three on the back burner.
Tip #1 Pick a quality product: I decided to purchase a premium brand of paint. I have worked with this particular brand of paint in the past and I know that it's superior and you get what you pay for (in the end I was right, a can and a half did two coats and covered everything where I probably would have gone through at least four cans of bargain paint). So yes, $56-$60/gallon is pricey but I saved money in the end. As a consumer I have learned that you have to get over the initial sticker shock and think about what you're getting with that particular product. There's a reason it costs more.
Tip #2 Ask for a deal: Sometimes you just have to ask. The worst they can say is no! You would be surprised by how much money I have saved in the past, just by asking for a discount. Keep in mind, you can't expect a discount on one single item. This weekend, I simply asked if there were any deals going on and the lady at the paint store lead me to the discount paint and the colour that I chose was sitting there for $15! $60 paint for $15, just because someone decided they didn't want it after the colour was mixed. With the money I saved on that can of paint I asked if they did bulk discounts and I was offered a free can of paint if I purchased one more additional can. So basically, I got my laundry and bathroom project paint for free!
Tip #3 Be Nice: This should be a no brainer, but be nice to the person who is providing you a service. After I showed how much I appreciated the discounted items and talked to the paint lady a little more about my project she threw in a can of primer at no charge. At the end of this trip I received over six cans of premium paint for $200.
Tip #4 Shop around: This doesn't apply to the paint itself, but for accessories it does. After doing some quick shopping around I saved another $30 (total) on my paint supplies rather than buying them all at once.
Tip #5 Don't forget a list: Keep a list with you. Not only does it keep you organized and prevent multiple trips to the store, but it always keeps your eyes on the prize. Stick to your items and that way you won't buy a gimmicky product that claims to make your renovation easier (I fell for it and guess what? It doesn't).
My weekend of beginning to make my house a home was a success and I came in under budget. As I am in the stages of finishing touches, my home is still a construction zone but I'm slowly getting the sense of home. I'm looking forward to when I can sit in my newly painting living room, with a cup of tea with the smell of Air Wick Scented Oil Country Berries helping me relax. The end is in sight right?
Air Wick® Scented Oils have 50 times more fragrance concentration than a gel cone and last for up to 45 days. Click here to try a FREE Scented Oil Kit today!
Disclosure: This post was brought to you by Air Wick® via Glam Media Canada. The opinions expressed herein are those of the author and are not indicative of the opinions or positions of Air Wick®.