10 Reasons To Stay at The Riu Palace Pacifico in Nuevo Vallarta, Mexico #riu #riuhotels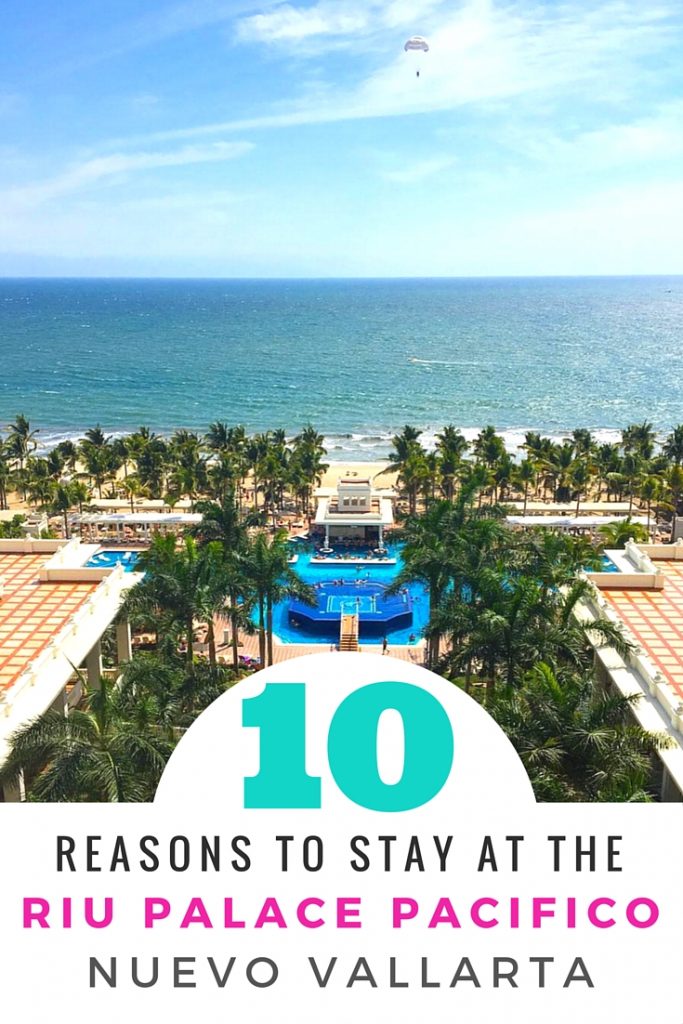 This time last month I was at the Riu Palace Pacifico soaking up the sun and taking a much-needed break. Today I'm looking out the window to a gloomy and rainy backyard and was reflecting on my trip and my top reasons to stay at the Riu Palace Pacifico.
If you're considering heading to Nuevo Vallarta, take a read and see what I think you should stay at the Riu Palace. If you're looking for more information I recently wrote a review about the Riu Palace Pacifico and a Riu Palace Pacifico Dining Guide (because…food).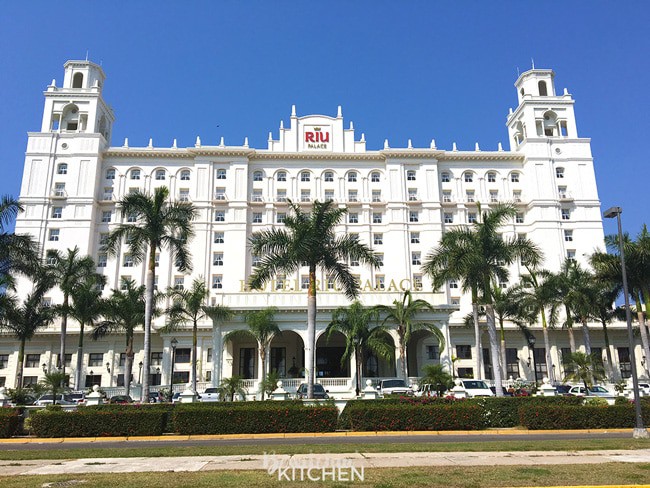 10 Reasons To Stay at The Riu Palace in Nuevo Vallarta
Not in any particular order. 
The beach is incredible. I'm not a worldly traveler. In all fairness, this was my first trip to Mexico and before this, I have only been to Hawaii a few times. That being said, this was the nicest beach I have been to. So much fluffy sand and it was clean. During a boat ride to an excursion, I found that when we drove by the beaches in Puerto Vallarta they didn't compare to the beach at the Riu Palace.
The service. The staff at the Riu Palace truly wants you to have an amazing vacation and the customer service that my husband and I received reflected that.
Night shows. The night we arrived was the Michael Jackson show and I was too tired to watch, but I could hear it from my room and it sounded like people were having a lot of fun. The group we travelled with let us know how awesome the show was (and that we truly missed out). I peeked my head in during the other shows (every night is different) and the staff put on a great production. There are also children's shows in the early evening.
There is always something to do. I noticed that there was an activities board towards the end of my stay. On the board were options such as Zumba, air rifle shooting, dance lessons, table tennis tournaments, etc.
The food. As I mentioned in the Riu Palace Dining Guide, there are a lot of options when it comes to food. 4 restaurants, a sports bar, and a total of 8 buffets. That doesn't include lunch out by the pool, room service, and the ice cream cart that comes around.

The rooms are large and clean. I was impressed with the size of our room and the other guests I spoke with said that the Riu provided some of the largest rooms they have had at an all inclusive.
It's a 20-minute drive from the airport. It didn't take long to get from the Puerto Vallarta airport to the resort, about 20 minutes but it felt like it went be a lot faster.
It's close to Vallarta Adventures. I went on two excursions with Vallarta Adventures (Puerto Vallarta's #1 rated tour and activity operator). The location in Nuevo Vallarta is roughly an 8-10 minute cab ride. PS – I recommend Rhythms of The Night and The Outdoor Adventure (just don't crack your head like I did).
The Spa. My husband and I treated ourselves to a couples massage at the Renova Spa during our stay. It was the perfect way to relax during our vacation. There is also an option to have a massage outside in a cabana near the pool (it overlooks the beach). I also noticed they had the fish pedicure option on the way to the gym, but I didn't have the courage to try it.
The gym isn't busy. If you're wanting to get a workout in while on vacation, I didn't find the gym very busy. I went during dead times (in between 12-3) and my husband and I were the only people in there. The gym itself has free-weights, a few treadmills and ellipticals and a couple machines. I wouldn't say it's full stocked, but it's better than nothing. It closes early at 7 (when the spa closes) so make sure you plan ahead of time.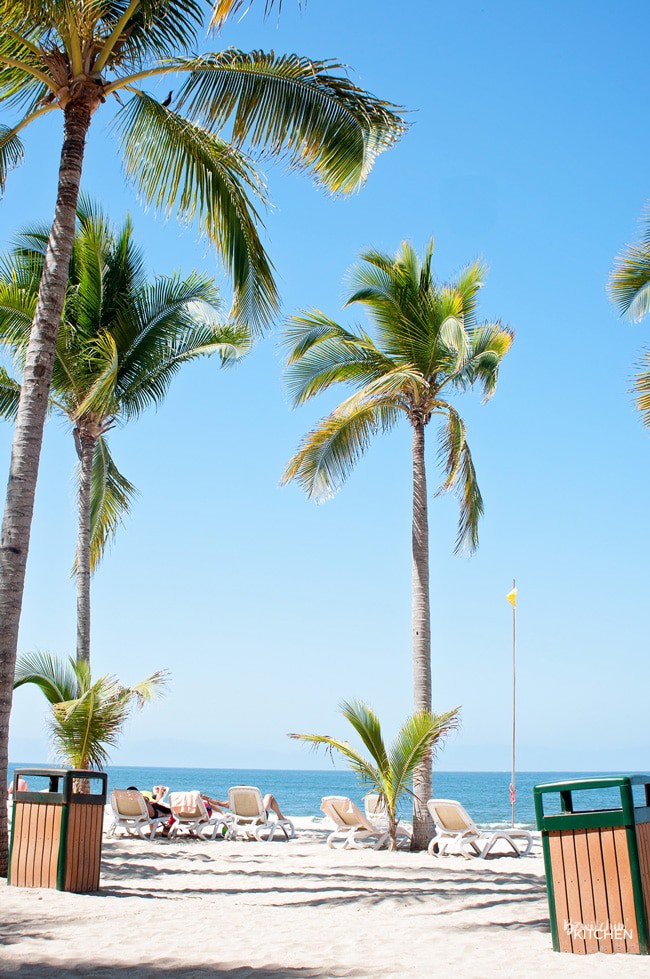 Other Riu Palace posts you may find helpful:
To learn more about the Riu Palace Pacifico or to book your next vacation. Head to the Riu Palace Pacifico website.
FREE Recipe Binder
Are you constantly wondering what's for dinner?
When I don't meal plan I feel behind, and we usually end up ordering take out. This recipe binder will keep you organized and make life a little bit easier.