Tiger Towels – Earn Your Stripes from Prep to Clean Up #TigerClean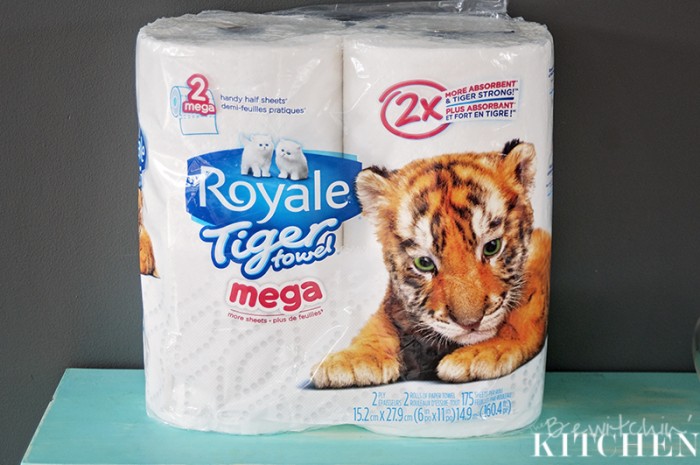 During the summer, my family and I make the most out of our grill. It's my favourite way to cook. From crispy vegetables to sirloin steaks and sticky wings, the BBQ offers a lot of flavourful options.
Barbecues are fun and the food tastes great, but they tend to be a little messy (especially when I have a toddler who is in the "I help" phase). So this weekend I put Royale® Tiger Towel™ to the test.
I use Royale® Tiger Towel™ for prep work, from drying of the surface of my steaks so they sear nicely, to absorbing water from cauliflower when I make my BBQ Chicken Cauliflower Pizza. I also use it to clean up after myself.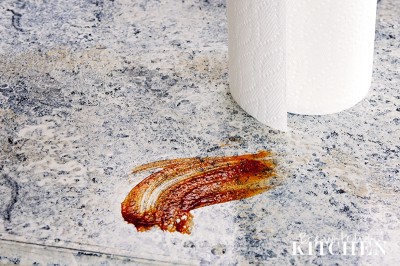 I'm a little clumsy, so, when it comes to cooking, I usually make a mess. This is BBQ sauce, I already used a Tiger Towel to wipe up 1/4 cup worth. Usually at this point I toss the paper towel away and tear off a new sheet but I wanted to test to see how tough Royale® Tiger Towel™ really are.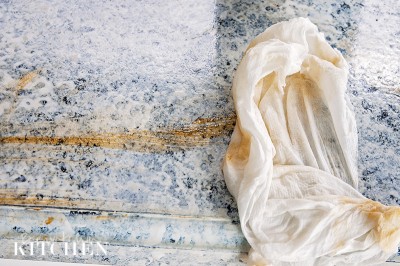 This was the paper towel after one wash (still holding strong).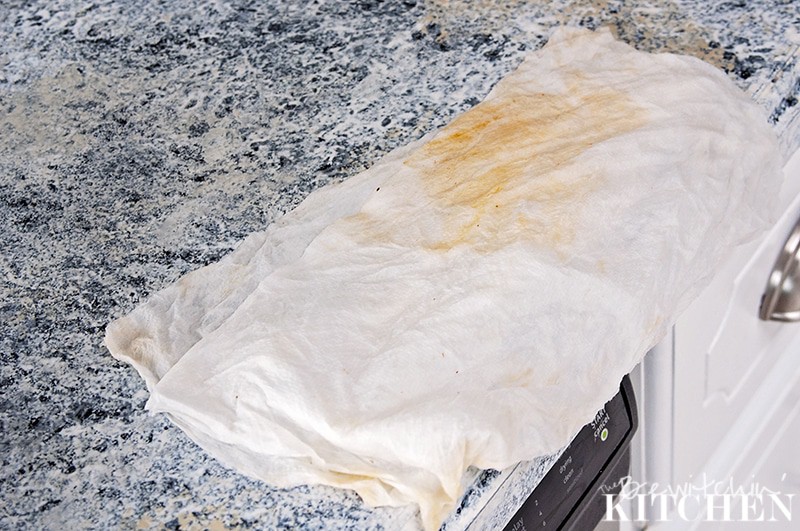 This was the Royale® Tiger Towel™ after three washes, it was still holding strong. I felt like it was a waste to throw it out, and I still had one more tough job to tackle.
My sink was disgusting, with crumbs and traces of yogurt dried onto the stainless steel.
It needed a good scrub.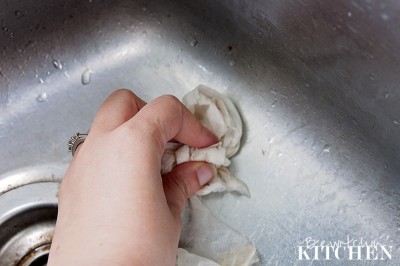 I rinsed and squeezed the water out of the paper a few times while scrubbing the scouring the sink.
The durability of Royale® Tiger Towels™ is impressive. Even after five re-uses, the Royale® Tiger Towel™ was just as strong as the first time.
It's been over a week of using Royale® Tiger Towels™ and I've barely depleted the first roll; usually by now I'd have gone through at least one. I'm happy to see that Royale® Tiger Towel™ will be saving me money.
Tackle anything life throws your way with Royale® Tiger Towel™, the only paper towel that is tiger strong – you'll be amazed by how it stands up against your toughest messes.
Minor spills? That sounds like a job for a handy half-sheet, standard in all packs of Royale® Tiger Towel™ so you can use less.
Keep rolls handy throughout your home for fast and easy cleanups wherever they might happen. Learn more at Royale.ca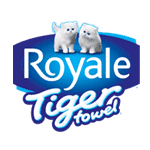 This post was brought to you by Royale® Tiger Towel ™ via Mode Media Canada.  The opinions expressed herein are those of the author and are not indicative of the opinions or positions of Irving Consumer Products Ltd.
FREE Recipe Binder
Are you constantly wondering what's for dinner?
When I don't meal plan I feel behind, and we usually end up ordering take out. This recipe binder will keep you organized and make life a little bit easier.