11 Self Care Examples to Revitalize Your Soul
When I was first told that I needed to take care of me on a deeper level, I was really confused. I already eat well and exercise, what more was there to do? That's when I was told about self care and I was still confused. I've worked through it and wanted to share a few of my favorite self care examples that help me disconnect from the anxiety and stress and feel better in crazed moments.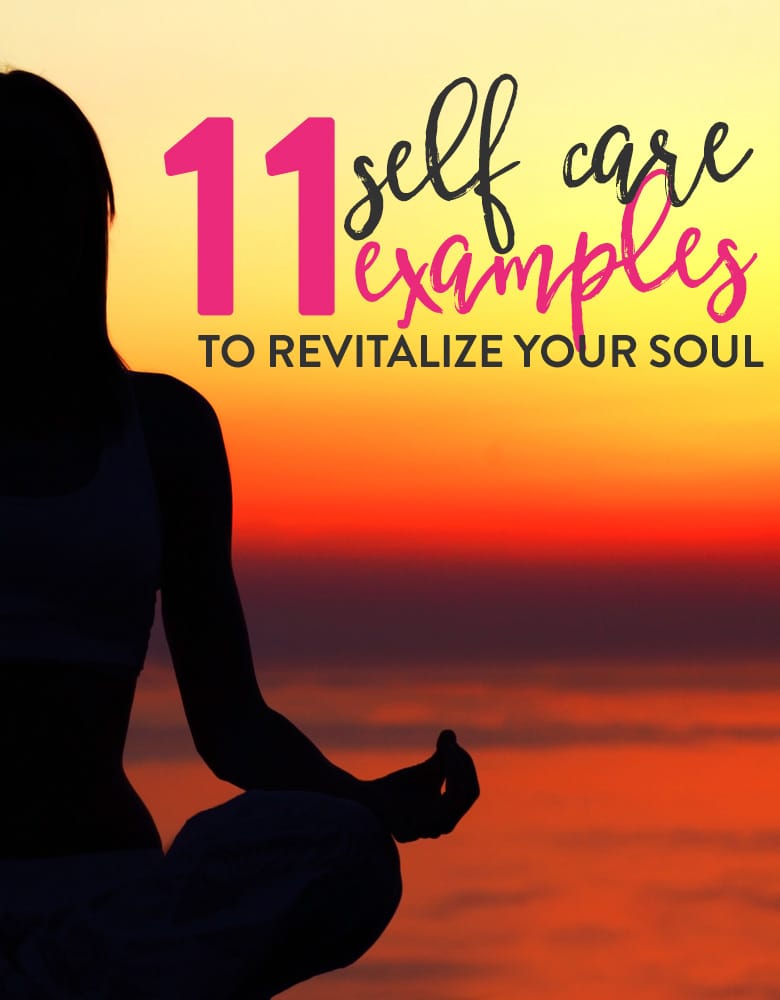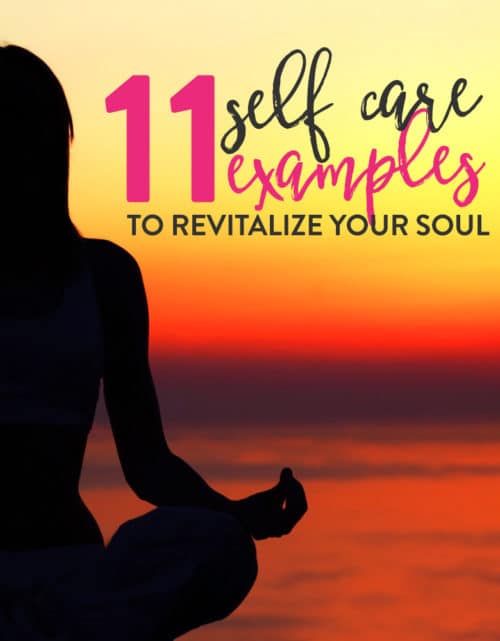 I (along with what I'm guessing is the majority of you) make decisions every day to help others, but not for ourselves. It's time to stop the self-neglect!
Did you know: It's been proven that self-care makes you more emotionally and physically capable of taking care of others.
Self Care Examples
A hot bath – this one is a no-brainer for me. It's one of my favorite ways to remove myself from a stressful situation that could not only lead me to snap or emotionally eat myself into a binge.
Moisturizing – When I first heard about this in therapy, I had no idea that it could be related to self-care. I personally use AVEENO® Daily Moisturizing Body Yogurt Lotion in Vanilla & Oats. It's formulated with Active Naturals Oatmeal and enriched with the nutrients found in Greek yogurt It leaves my skin feeling as if I left the spa. The unique formula penetrates dry skin while leaving it feeling moisturized. As many of you know, I suffer from chronic hives and the oats help me with the itch that comes with it.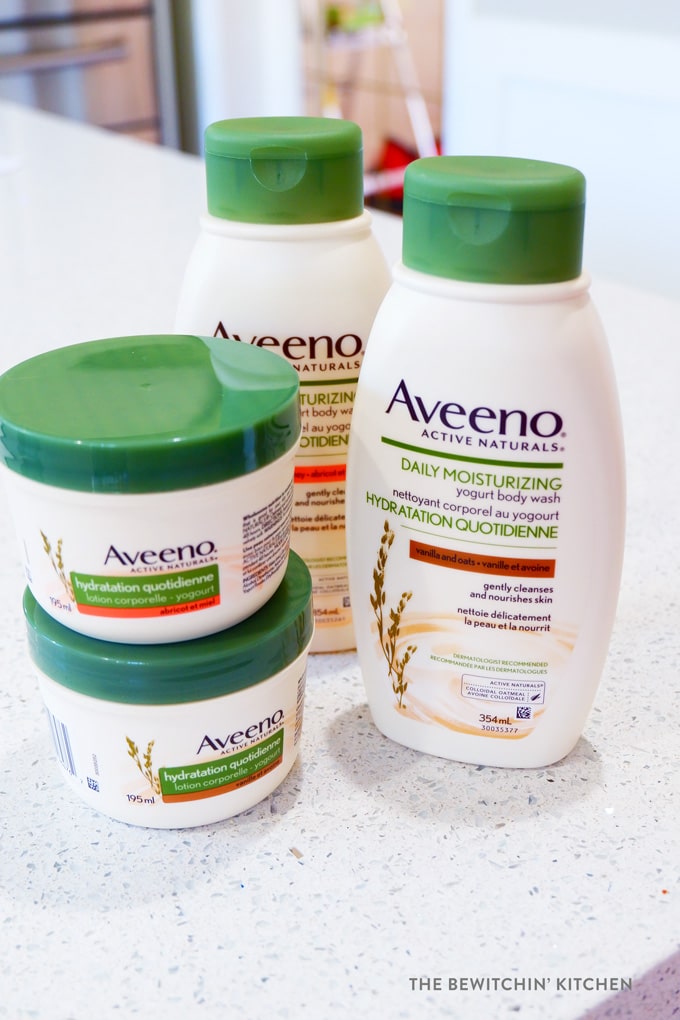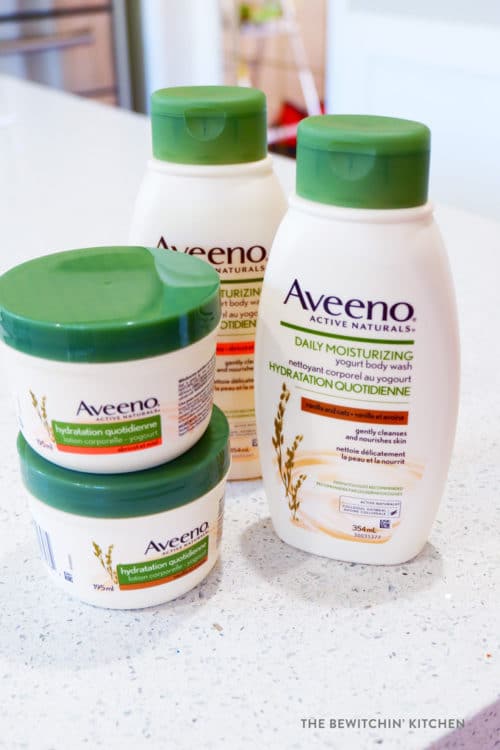 Go for a walk – Not only does it remove you from stressful situations, but it also gets you out in nature. Breathing in fresh air and noticing your surroundings is therapy in itself. I like going for a walk as I'm limited to exercise right now since my accident back in December. If you're not limited, try some yoga, or even pick up the pace on your walk to a jog!
Wash your face – sometimes it's the activities that we take for granted that can make a difference. Next time you're washing off your makeup, take some extra time and pay attention to how it feels. Spend an extra minute while you massage your moisturizer in. Make it a spa experience.
Get lost in a book – I'm talking non-fiction. No self-help, no business tips, nothing that gets your brain working to the point of stress. Look for an easy read that you can dive into, bonus points if you're cozy on the sofa with a blanket and you have a scented candle going nearby.
Window shop – When I feel overwhelmed, I like to go to the local shops and look around. I get lost in imagining a future house with some of the decor items I find or think of some baking I can do with luxury goods in kitchen stores.
Meditate – I have been told that I need to do this, but I have a hard time getting started. It's on my list of things to work on. Even though it's difficult for me to get started, it may not be for you. Personally, I'm working towards meditation by sitting in a quiet spot (my bed) and thinking about things I'm grateful for and how I feel in the moment.
Do your nails – Take an hour and have a mini mani/pedi morning. If budget doesn't matter, go to a spa.
Learn something new – Whether it's taking 10 minutes a day to learn guitar, crochet, or woodworking. Learn something new that takes you out of your element. I'm currently learning Spanish with the Duolingo app (the app is free, give it a try).
Journal – Get your feelings out on paper! It doesn't matter if your stressed, happy, sad – you will feel better when it's over. Don't forget to add something you're grateful for!
List making – This is a huge one for me. When I make to-do lists, it's an act of self-love. It keeps me focused, organized, and less frazzled. I also see menu planning as an act of self-love. Don't forget to download my free menu planning worksheets.
All of these little breaks matter and please remember that you are worth this time. It makes you a better mother, wife, friend, and member of your community.
Looking for some extra help? Check out these self care worksheets and resources.
Share with me your self-care examples and activities in the comments.
Disclosure: this post was sponsored by AVEENO® and Blog Meets Brand. All opinions are my own.