Setting Up The Nursery: Newborn Nesting #SearsBabysRoom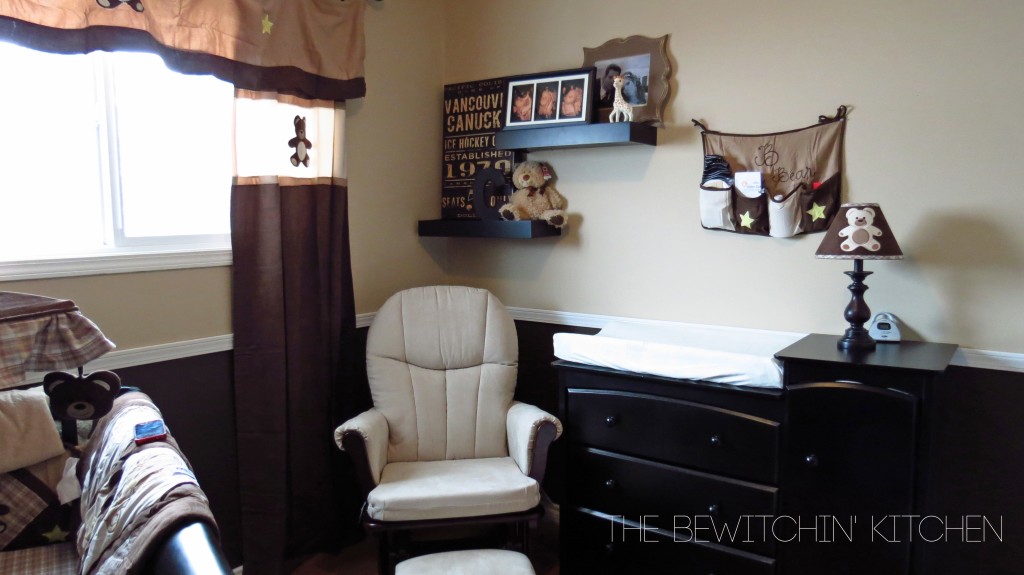 One of the most memorable moments I had while preparing for Carter's arrival was setting up the nursery. I was so excited (and maybe a little obsessive), everything had to be perfect. In the end, it was the best decorated room in the house.
I don't live in that house anymore, and if I could I would have loved to have moved the room with me. On moving day, I teared up while doing one last check in his room. There were so many memories. Many tired (and frustrated) nights, happy moments with him laughing in his crib, or sweet and serene silence as he slept. It was his first room. It was the room we worked so hard on and the place we brought him home to. (I may or may not be tearing up as I type this.)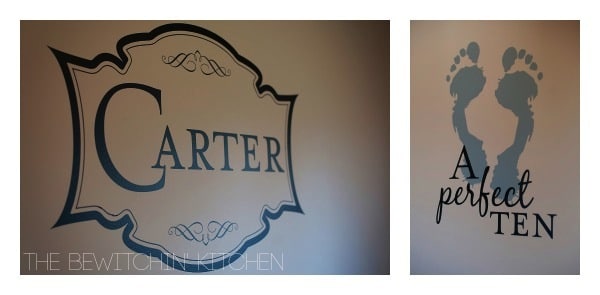 When you're setting up your nursery, it's more then just about the furniture. It's the little details that make it extra special. I had some vinyl wall accents on two walls: one was custom made and the other was ordered online. They really helped personalize his bedroom (and it made leaving that room when we moved that much harder). I found that wall decals were super easy to do because they don't require damaging holes and they look dressy.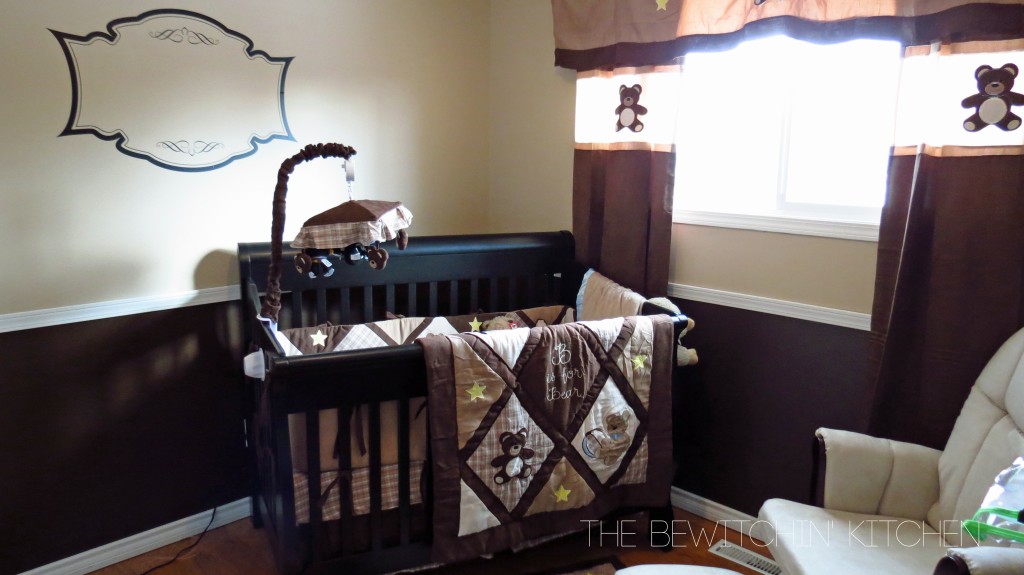 I bought all of my furniture from Sears. I did a lot of comparison shopping and Sears had the look I was going for while providing the best price. The quality is great and easy to set up. The crib is made by StorkCraft and is convertible (it goes to a day bed, a toddler bed and a double bed).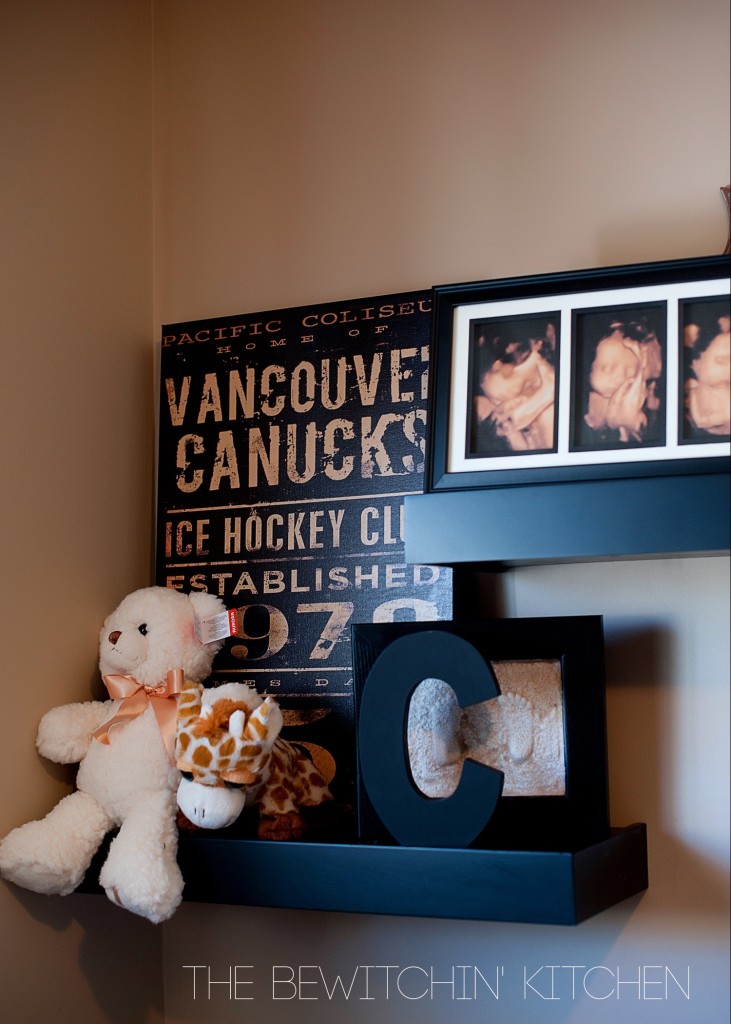 Something that shouldn't be forgotten when setting up the nursery is storage. Storage, shelving and anything to hide the clutter of stuffed animals, diapers and clothes is a necessity. I had wicker baskets in the closet, dividers in the dresser but my favorite storage solution were my floating shelves. I was able to store a few of Carter's stuffed animals and dress it up with his foot prints, photos and a painted letter C. It should be added to my Top 10 Newborn Must Haves.
Disclosure: I am part of the Sears The Baby's Room Ambassador program with Mom Central Canada and I receive special perks as part of my affiliation with this group. The opinions on this blog are my own.