Top 10 Newborn Must Haves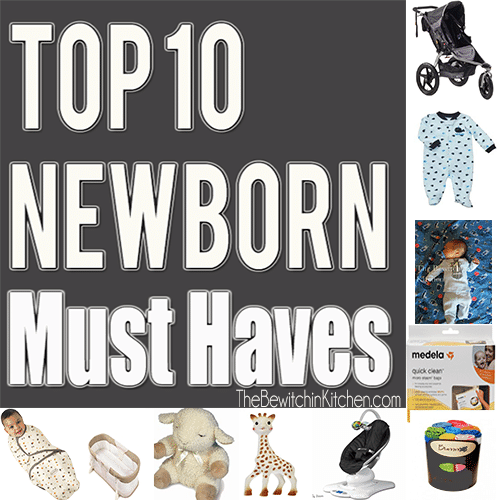 It has been a little over a year since we brought Carter home after a month of being in the NICU. By the time we made it home from the Central Alberta Ronald McDonald House® it was 10pm (we stuck around for dinner and bingo in celebration of Carter being discharged) and I was tired but couldn't wait to start using all the fun things I bought previously. I was pretty thankful I jumped on the ball as early as I did, if I would have waited the "normal" amount of time before I started buying all the baby gadgets and goodies, I would have been too late and we would have come home to a big empty nursery. Now that a year has come and gone and I have had time to experience it all, here are my Top 10 Newborn Must Haves:
[ctt title="Tweet this to your new mom friends%253A The Top 10 Newborn Must Haves " tweet="The Top 10 Newborn Must Haves http://ctt.ec/b02gP+ #preparingforbaby" coverup="b02gP"]
FREE Recipe Binder
Are you constantly wondering what's for dinner?
When I don't meal plan I feel behind, and we usually end up ordering take out. This recipe binder will keep you organized and make life a little bit easier.