10 Tips to Eat Healthy at Disneyland
There are numerous reasons to eat healthy at Disneyland but my reason? So I don't get sick while I'm there! When I eat unhealthily I feel gross, slow, and I'm always second-guessing my stomach. So I like to make wise choices, to begin with, so I don't have to worry about sacrificing the fun. Here are some tips to eat healthy at Disneyland.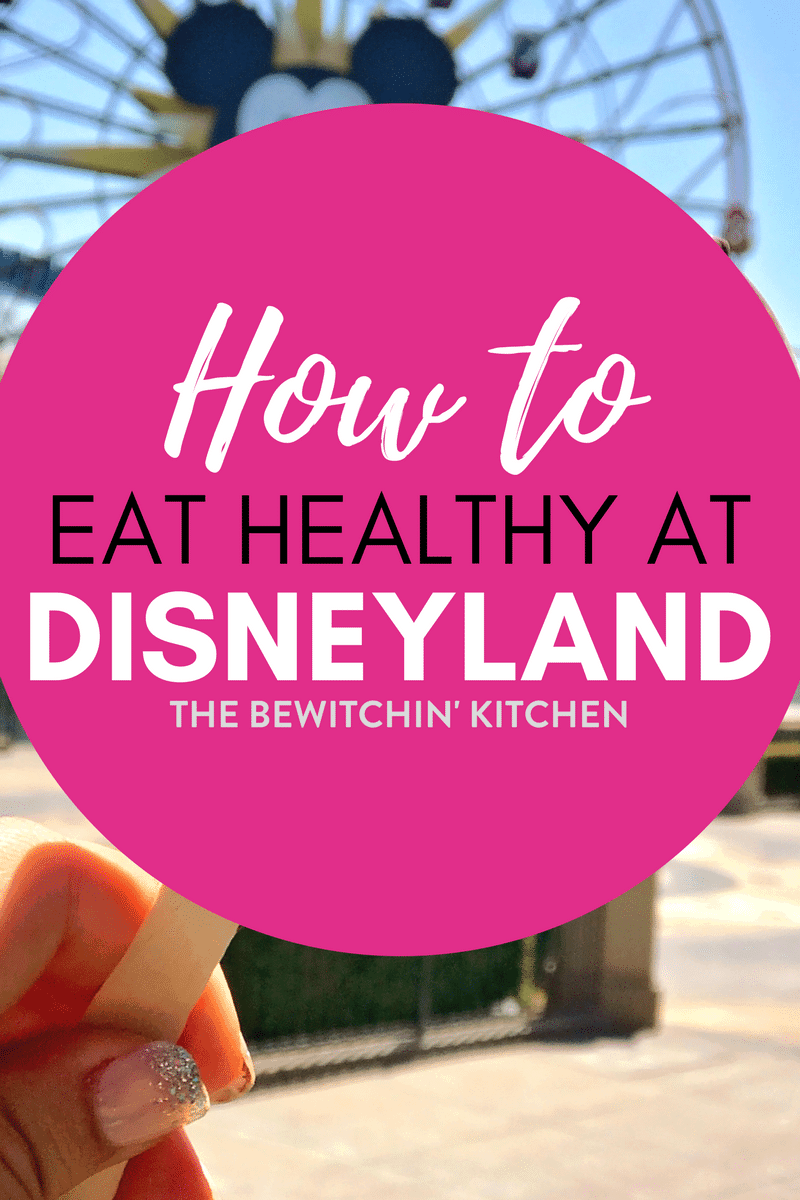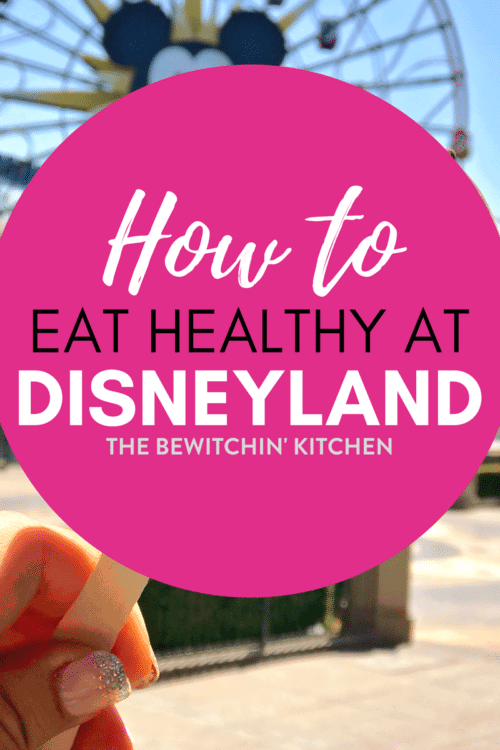 Tips to Eat Healthy at Disneyland
Chances are you're getting in your daily steps while at Disneyland, but what about your food choices? It's possible to eat healthy at Disneyland! My suggestion? Eat healthy the majority of your stay and enjoy a little treat here and there (I'm looking at you Sticky Toffee Pudding, Grey Stuff Gâteau, and Sangria at Paradise Garden Grill).
PS: If you're gluten free here's how to eat gluten free at Disneyland.
1. Pack your lunch
This is a no-brainer, you can save calories and money by packing your own lunch and snacks. You're allowed to bring snacks in your backpack, just keep it reasonable and appropriate – don't try to stuff a rotisserie chicken in there.
We've brought jerky, portable applesauce, fruit, granola bars, protein bars, and bottles of water. We enjoy having our main meals at the park while we're there, so I just bring snacks.
2. Stick to water
I can only speak on my behalf but I would much rather chew my calories than drink them. Stick with water, not only is it free (if you can ask for a cup of water) or cheap if you bring your own but it's good for you.
You'll need to stay hydrated while you're outdoors all day long in the hot California sun!
3. Share a turkey leg
Have you seen those turkey legs? They are huge!
A quick Google tells me that one turkey leg has 720 calories, so peel off the skin and share the protein-packed lunch with your family.
4. Go for fruits and veggies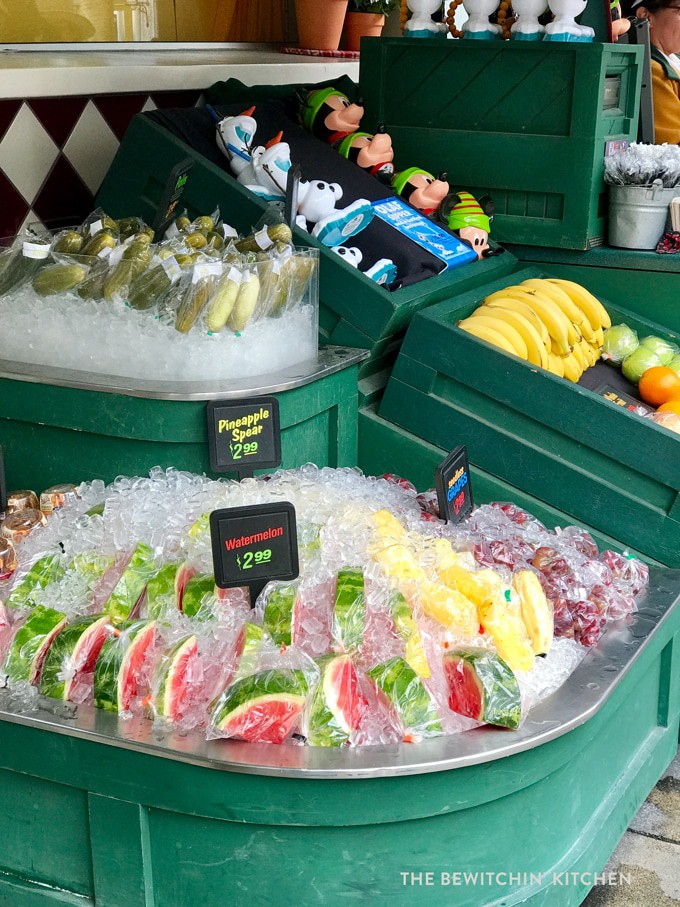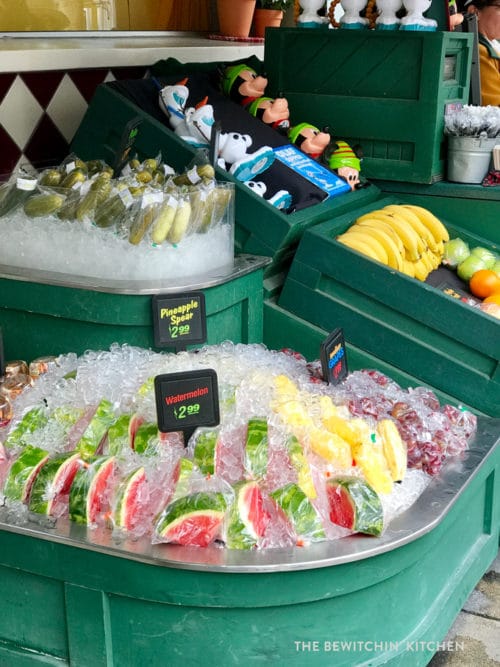 Yes, cotton candy and ice cream are around every corner but do you know what just as easily accessible?
Fruits and vegetables! Disneyland has fruit cards with healthier options widely available throughout the parks. If you're visiting with the tiny humans, they also have packages of applesauce and freeze-dried fruit too.
5. Eat a frozen banana
Your diet doesn't haven't to be perfect while you're at Disneyland, I mean – YOU'RE AT DISNEYLAND.
However, if you want a cool treat but you know ice cream will wreak havoc on your stomach opt for a frozen banana dipped in chocolate!
I personally love the lemon soft serve topped with white chocolate over at the Adorable Snowman hut over at Pixar Pier. It's a huge serving, so I share it with the family. This is a healthy option because of portion control!
6. Look for hummus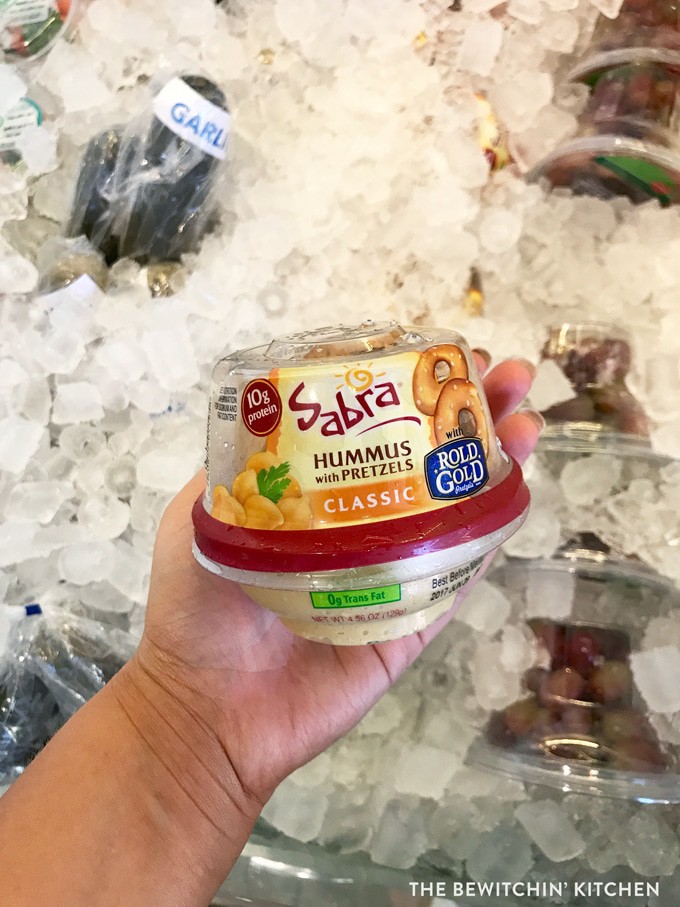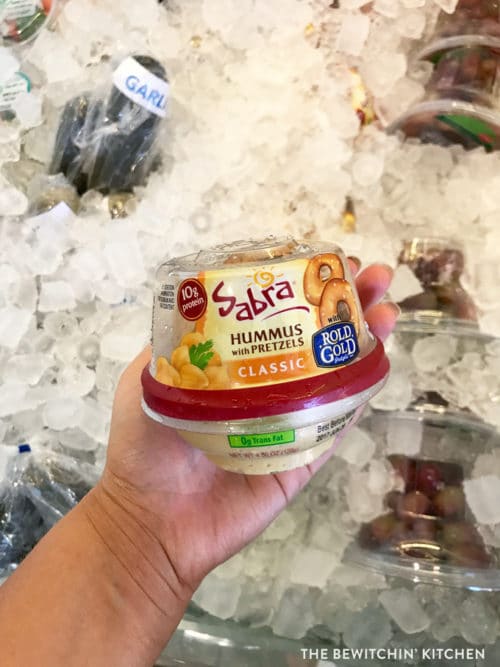 It's easy to find, at some of the markets and most of the fruit and veggie carts you'll find hummus with pretzel chips! Another bonus you'll find near the hummus? Pickles!
7. Bengal Barbecue
This is the ultimate place for healthier options to eat (and lower in price too). Here you'll find BBQ vegetables, chicken kebabs, beef skewers, and bacon wrapped asparagus.
It's a ketogenic and low carb dieter's dream. I'm a huge meat eater, so this was a gem to find! Bengal Barbecue is located in Adventureland across from the Jungle Cruise.
8. Order a kids meal
The portions at Disneyland are large. So at a quick service restaurant, I recommend ordering a kid's meal! They come with baby carrots, apple slices, a yogurt, and whatever main you choose. I like this because if I want to indulge in pizza or chicken strips, I get a small portion and I get healthier sides.
TBK's Pro Tip: Eat the fruit and veggies first, and you may not over indulge in the pizza (or whatever it is you grab).
9. Plan your meals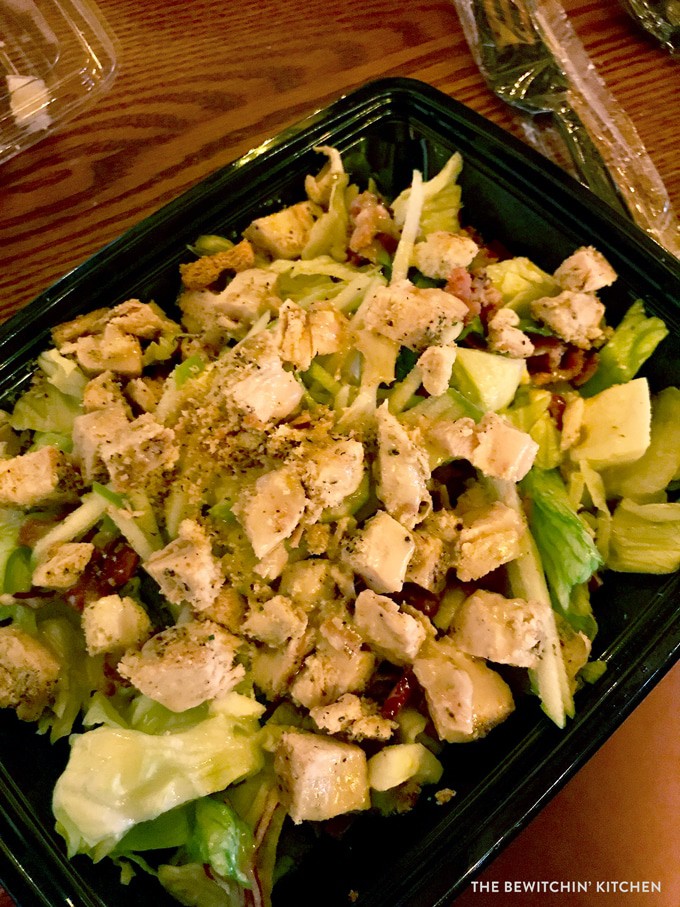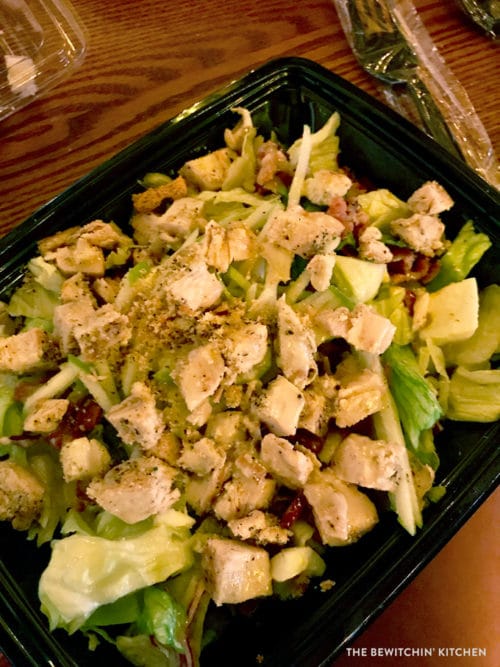 Have a general idea of where you'll be when meal times hit, and when you'll be enjoying a bigger meal. Personally, I like to have a sit-down dinner and order a larger portion of food then. So at lunch, I look for lighter options. Some of my favorites:
DCA: Mole Verde con Pollo at Paradise Garden Grill (minus the tortillas and rice, or half rice if I'm hungry).
Disneyland: Chef's Chopped Salad at Red Rose Tavern (minus the cheese and croutons).
Everything at Bengal Barbecue.
You can view the Disneyland dining menus to help plan your day.
10. Get outside of your head
There is something that affects us when we're on vacation (well, at least when I'm on vacation). I feel that when I'm on vacation I have pressure to try every food there and eat all the calories! It's self-sabotage. So if you (or again, I) keep in the mindset that it's a regular day, this helps me stay focused on what matters most: making fun memories with my family at the Happiest Place on Earth.
Want more Disneyland tips?
If you want to learn more about healthy eating and realistic nutrition. Sign up for free access to my nutrition library!