The Healthy Shopper – A Canadian Resource To a Healthier Lifestyle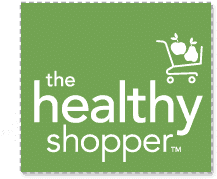 For those of you who know me, you know that I try my best to live a healthier lifestyle. I workout daily, I'm a BeachBody Coach and I'm a label reader. When it comes to reading labels I do it for everything. Groceries, cleaning supplies and I'm slowly starting to work on beauty supplies. It started out on just finding out the caloric content on some options but it has expanded to seeing if things are dye free, paraben free and free of other chemicals and synthetics. Reading labels can seem overwhelming at first but thanks to The Healthy Shopper, all the work is done for you.
What Is The Healthy Shopper?
The Healthy Shopper is a resource for Canadians on living a healthy lifestyle. It started off with a coupon book in 1999 (which is still available today) that focused on natural and organic products. Let's face it, that stuff can add up quick so the coupon book is a fantastic tool to have. With all the success The Healthy Shopper introduced online coupons in 2007. Now The Healthy Shopper is a fantastic site to go to for all things natural and organic. You can find product reviews, healthy living tips, recipes, and even find local services.

When I think of the terms natural and organic, I automatically think of food. Not just produce grown without chemicals and pesticides but pre packaged products like salad dressings and vinaigrettes. One of the coupons you will receive in the coupon book (or online coupons) is for Simply Natural products. The regular "popular" brands are loaded with nasty chemicals and the low fat/no fat varieties replace the fat with even more chemicals. I hate thinking about what they do to my body, and I am guilty of buying them. My favorite is Italian, it's my go to salad topper. Not anymore. I tried Simply Natural's Organic Roasted Garlic Vinaigrette a few weeks ago and it's my new favorite. It tastes better then Italian, but has a similar feel to it. I have used it to dress salads, marinate chicken and season vegetables. I love it. The plus side? When I read in the ingredients everything is organic and I know what everything is. There is no mystery ingredient. Simply Natural makes a variety of salad dressings including (but not limited to): Ranch, Organic Goddess (which is similar to the garlic one but with tahini), Raspberry Vinaigrette, Honey Mustard Dressing, Balsamic, Creamy Casar and Sesame Ginger. I really enjoy the majority of the ones I have tried, the only one I didn't care for was the ranch. Something to keep in mind when you purchase Simply Natural's – they expire a lot quicker then your other grocery store variety (it's a good problem to have) so make sure to only buy a few at at time.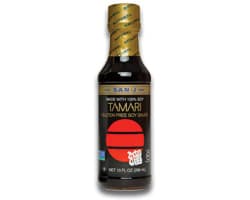 Another food manufacturer that you can find coupons for through The Healthy Shopper is San-J. You can find San-J at the majority of popular grocery store chains and health food stores. I first tried San-J's Gluten Free Tamari Sauce when we thought my husband may have Celiac's. Regular soy sauce has wheat in it and it's not easy to give up. Tamari is very similar (soy but no wheat) and offers the same out come. I switched out soy sauce for Tamari and the majority of my recipes, without tasting a difference. It wasn't until we ordered Chinese food where we noticed a taste change. Even though my husband's test came back negative for Celiac's we still use San-J tamari because it is certified no GMO. San-J doesn't just have tamari sauces, they also produce gluten free cooking sauces. Their cooking sauces come in the following varieties: Thai Peanut Sauce, Szechuan Sauce, Teriyaki Sauce, Sweet & Tangy Sauce, Asian BBQ Sauce and Orange Sauce. It's a perfect way to have a flavorful and GMO free stir fry. My favorite is the Thai Peanut Sauce, and I have marinated chicken in it before grilling. It's delicious. Check out the E-Coupon for San-J products here.
There are many other organic and natural food and beverage product coupons you can receive from The Healthy Shopper. From a pint of So Delicious coconut ice cream to Blue Sky beverages. You can replace many unhealthy options in your pantry and fridge with something chemical free and tasty. This also includes vitamins and supplements. You would think vitamins would be all natural, but they're not. The casings and fillers make them loaded with dyes and chemicals. The Healthy Shopper provides you with coupons (and education) for natural options.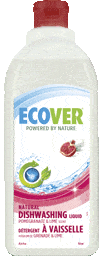 Another category of natural and organic products that everyone should look into is personal care. From cleaning supplies to femine hygenie your usual products are loaded with bleach, chemicals and synthetics. The Healthy Shopper has coupons from Desert Essence, which is a line of soaps and lotions. I actually use Desert Essence for my son's baby shampoo and lotion. They also provide coupons for Scotch, which is a popular nail polish seen on Pinterest and so much more.
One of the cleaning supply companies that The Healthy Shopper supports is Ecover. I have worked with Ecover in the past and know what they stand for. They're one of my favorite companies and their products are all over my house. A little goes a long way. I have been using the Ecover Natural Dishwashing liquid for a few months now and I have plenty left. Granted, I don't hand wash too many dishes but I do use it to clean out my sink and make cleaning solutions. The Natural Dishwashing liquid I have is in Pomegranate and Lime. It smells fresh and simply amazing. The solution is made from plant based and mineral ingredients, not tested on animals, okay for septic tanks and [most importantly] is effective at cleaning.
A separate Ecover product I really like is the Toilet Bowl Cleaner. Like the Dishwashing liquid, it has a fresh scent. When I first used it I found my self holding my breathe as I was squirting it in the toilet – my regular brand has so many chemical it burns to take a breath. When I first realized that there wasn't a strong odor, I couldn't help but wonder if it would actually work. That's when I gave my head a shake, the way my brain was programmed was not right. It worked great, I had no issues at all. Ecover's Toilet Bowl Cleaner cleans, decalcifies, and freshens and it too is septic tank sake and made from plant based ingredients and minerals.
Over all since exploring The Healthy Shopper and their coupons I've had a real eye opener. I thought I was doing a great job eliminating harmful and unnatural products from my house but after working with them I see there are other areas I can improve in. I'm still learning but thanks to their resourceful website I'm not going in blind. I highly recommend using The Healthy Shopper's online coupons and their coupon book to help you save money on products that will only benefit your everyday life.