Turbo Fire ChaLEAN Extreme Hybrid Schedule By Jenelle Summers – Printable
I have had some great success with Shaun T's Focus T25, but I really missed lifting heavy weights. So I decided to go back to my favorite workouts: ChaLEAN Extreme. Then I decided to take it one step further by using the Turbo Fire ChaLEAN Extreme Hybrid Schedule created by my coach, Jenelle Summers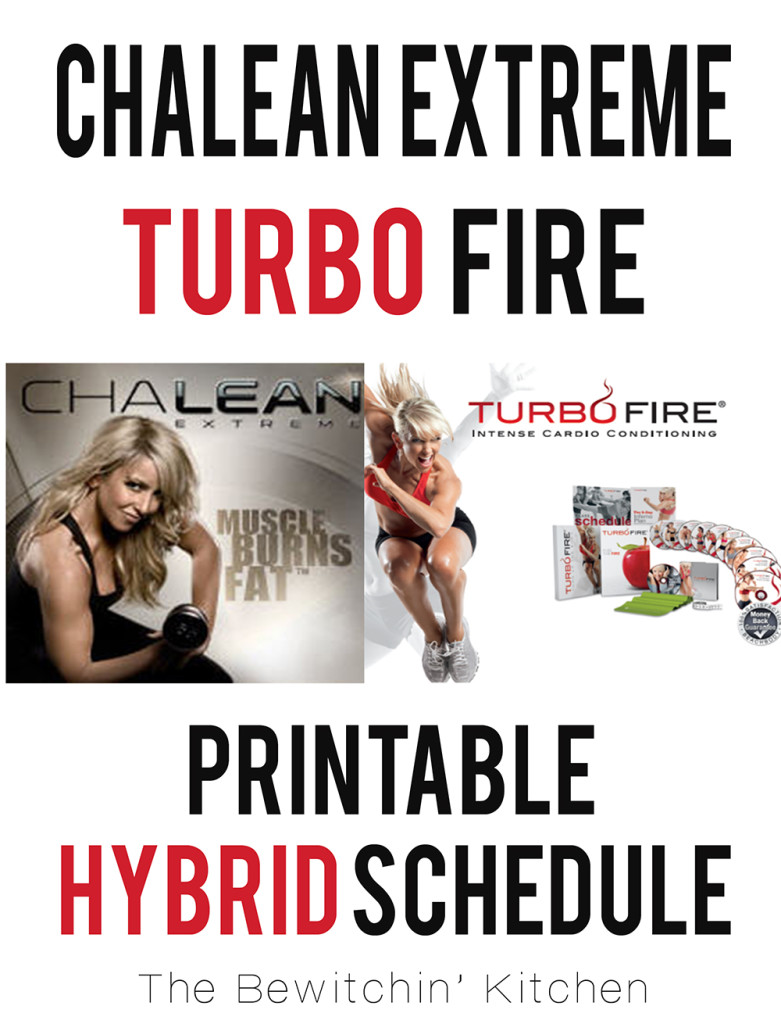 ChaLEAN Extreme (and the CLX Upgrade) is a strength training program that forever changed my life back in 2009 and helped me shed over 30 pounds and got me ready for my wedding. I learned that lifting heavy is the way to go to see fast results and makeover your metabolism.
Turbo Fire (and the Turbo Fire Advance System) is just plain fun. It's cardio kickboxing and HIIT (high intensity interval training) with some strength training (available in the deluxe kit). Turbo Fire is how I lost 41 pounds after having my son.
Both of these are free with your Beachbody On Demand streaming service – I recommend getting this as it saves you some dollars!
The two of these combined create a great workout that you can repeat over and over. The following schedule incorporates the ChaLEAN Extreme and the Turbo Fire Advance Schedule (but you can modify if you only bought the regular DVDs).
What's the difference between Turbo Fire & Turbo Fire Advance? You get MORE DVDs and MORE of a workout. (All included with BOD.)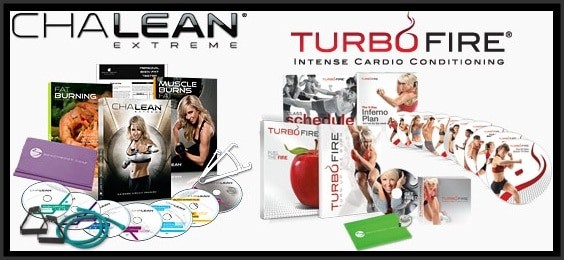 If you would like to give this schedule a go you can buy the programs here and let me know! I would love to invite you to an accountability group to keep you going and help you achieve the results you are looking for.
Turbo Fire ChaLEAN Extreme Hybrid Schedule
These should all print on a standard paper size of 8.5 x 11″. If these do not work send me an email and I will send you the files myself.
Looking for more great ideas? Click here to follow me on Pinterest!
Visit Randa | The Bewitchin' Kitchen's profile on Pinterest.