Kelowna Mountain Adventure
This time last week, I was adventuring over at Kelowna Mountain Bridges on a fun stop from a quick wine tour trip with a two of my girlfriends. We wanted to do something different then the typical shopping there is to do on a Saturday afternoon in Kelowna.
Kelowna Mountain is absolutely gorgeous.

After paying, the above scenery is what greeted me. This is the Kelowna Mountain Amphitheater, and I think it would make an amazing place to get married. The view is breathtaking, as it overlooks Okanagan Lake. I was in awe.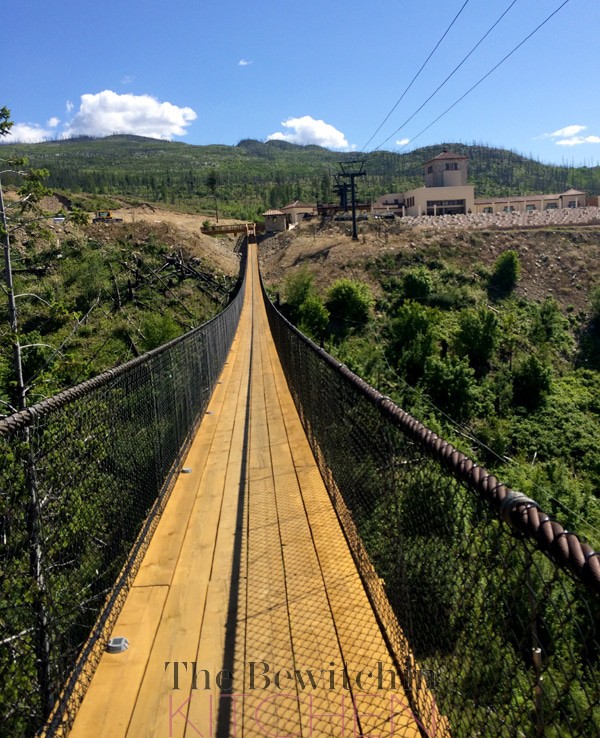 The first bridge is the Earth Bridge, it spans 400 feet. I'm not a fan of heights, so I would be lying if I said I wasn't nervous about hanging out on suspension bridges but I was surprised on how quickly I over came the fear. We didn't take our time on the bridges though, point A to point B.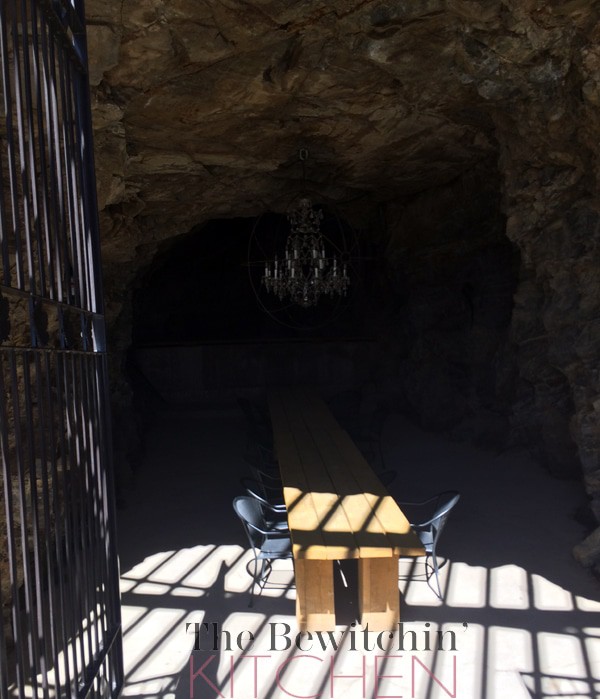 When you come off the Earth Bridge, you have an Ice Wine Cave to explore. Could you imagine dinner in a cave? I couldn't help but envision a beautiful rehearsal dinner, the night before a wedding (this could be I'm in wedding mode due to helping plan my cousin's nuptials).
We were a little disappointed at this point, we were pretty excited about a wine tasting after the first bridge (as stated by the website) but there was nothing there. After asking about it, we found out the grapes haven't even been grown yet. So it's probably not going to be available until 2016.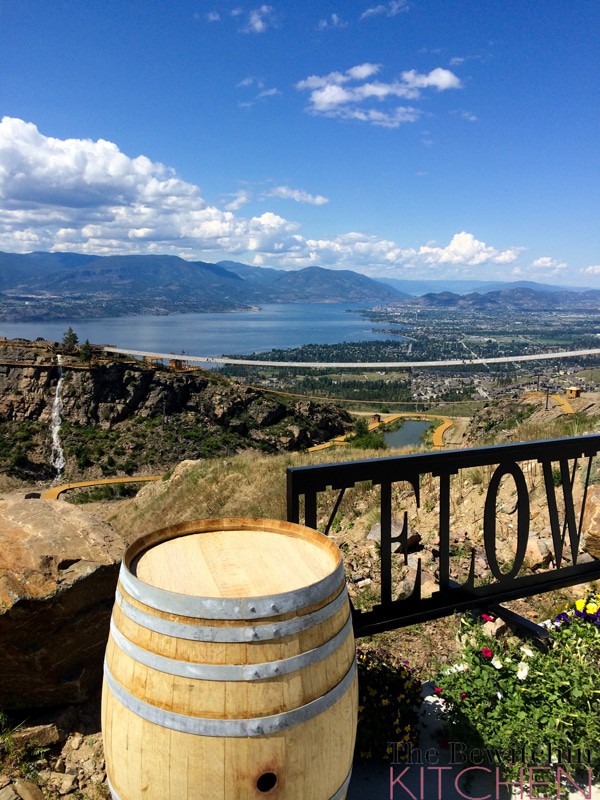 The next bridge was the Sun Bridge. This bridge is suspended 100 feet over an ice wine vineyard and comes out at the Sundial.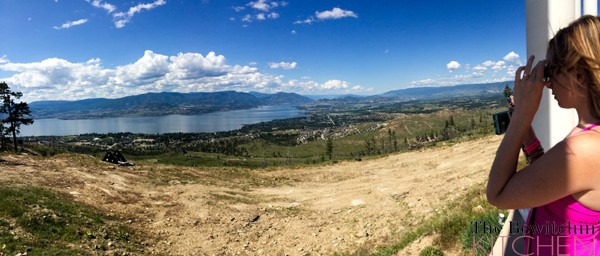 The Sundial offers an amazing view of Kelowna and the Okanagan lake.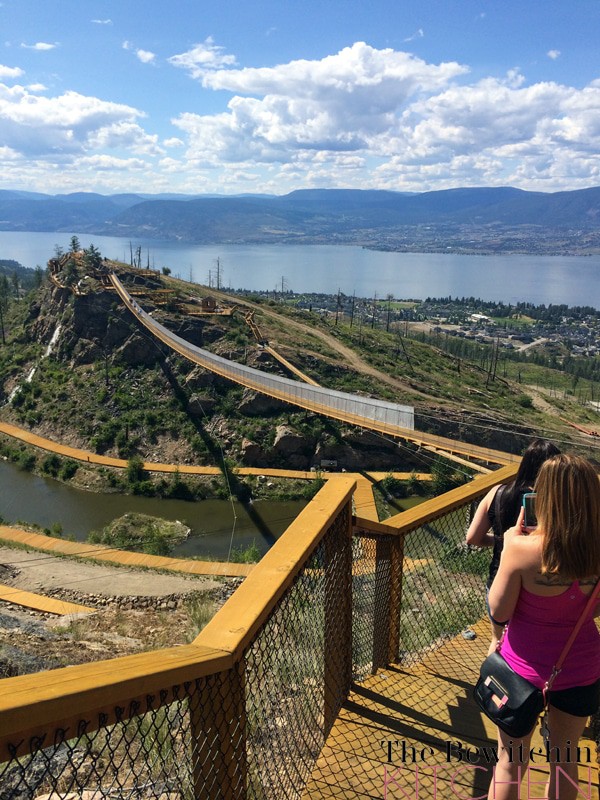 The last bridge we crossed was the Water Bridge, this was the bridge that made me a little nervous. It spans 800 feet and is Kelowna Mountain Bridge's longest bridge to cross (it's also the longest suspension bridge in North America). When you cross over you find yourself in a tree-house-like area with a beautiful 100 foot waterfall to take photos in front of.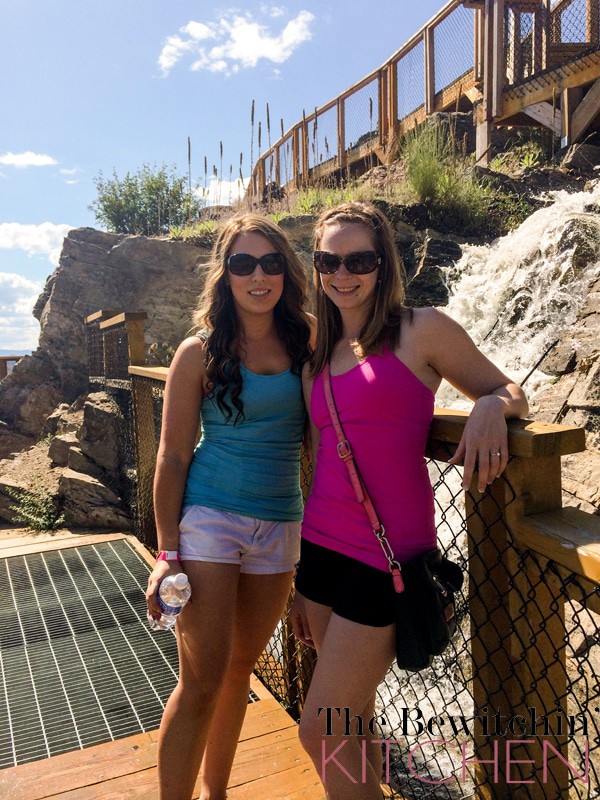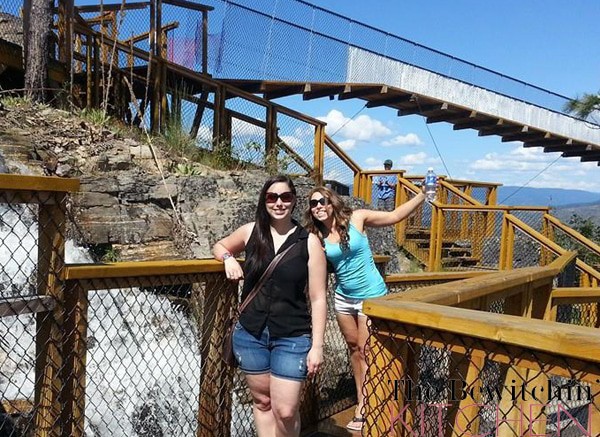 I had a great time at Kelowna Mountain, I do think the $24.95 + tax charge (adult charge) is a little steep, especially if you consider they just started to charge people (people have been able to explore the bridges free of charge for the past few years). However, if you're a local the charge also includes a seasons pass so you and your family can visit anytime.
To check out the full price list, or to learn more visit the Kelowna Mountain Bridges website.
My favorite Okanagan Activities