20 Essentials to Bring with You to Universal Studios to Make Life Easier
Wondering what to pack for Universal Studios or bring to Universal Resort Orlando? If you're heading to the California or Florida theme park, I have 20 things to bring to Universal Studios or Orlando Resort to make your trip easier.
The last thing you want to do when visiting a theme park is to feel uncomfortable. You're already going to be standing outside all day in the hot sun with super-long lines.
Consider this the ultimate checklist for 20 essentials to bring when visiting Universal Studios.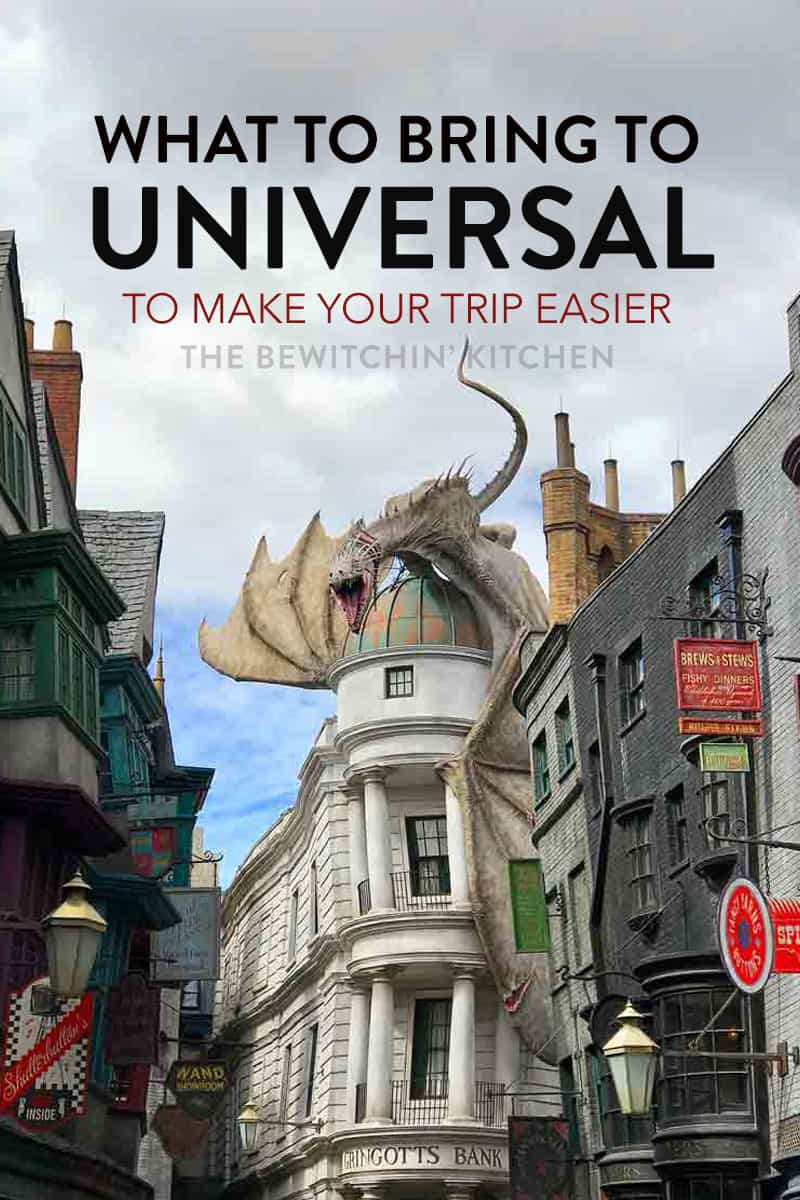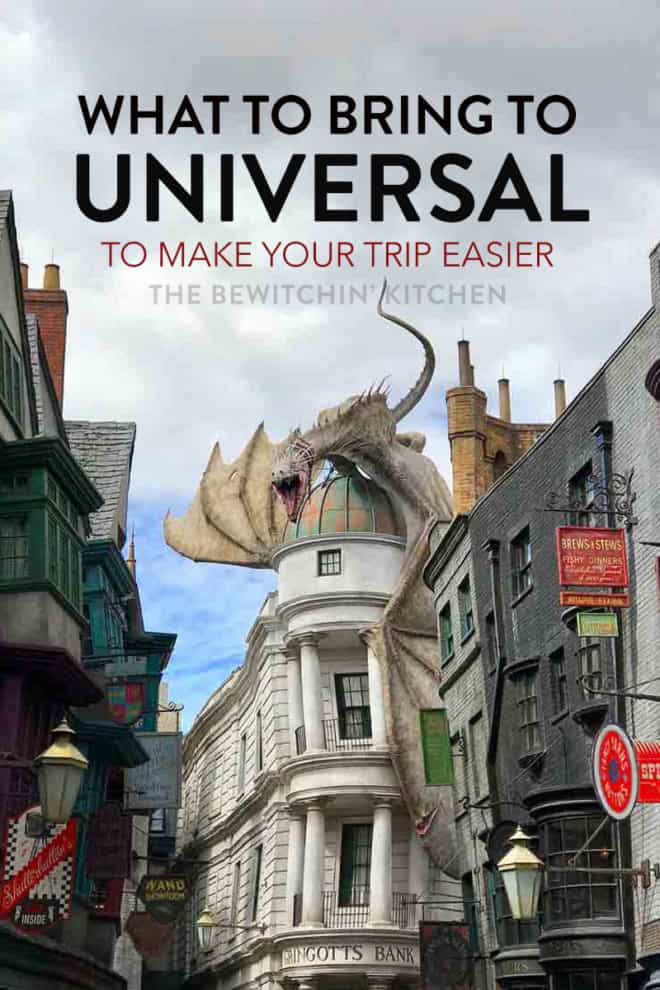 What to Pack for Universal Studios
Disclosure: This post contains affiliate links for your convenience. As an Amazon Associate, I earn from qualifying purchases.
Note this list is applicable to both Universal Studios in Hollywood and Universal Orlando Resort.
Universal Orlando Tips & Articles
Universal Studios Hollywood Tips
What to Bring to Universal Studios and Universal Orlando Resort
1. Stroller
Do you have smaller children?
Even if they haven't used a stroller for some time, I would highly advise you to bring it.
You're going to be doing a ton of walking through Universal Studios and your small children won't be able to keep up.
By the end of the day, they'll be crying that their feet hurt, leaving dad carrying them throughout the rest of the park. Trust me on this.
Bringing a stroller is also convenient because it can store most of your belongings while you walk around. If you have the right kind of stroller, there's usually a compartment underneath that can cram a bunch of essentials.
TBK's Pro Tip: If you're visiting from out of town and don't want to pack your stroller, you can look into stroller rentals or buy a cheap umbrella stroller from Amazon to ship to your hotel. There is one on this list for $16!
2. Backpack
Another great way to hold all your belongings together is in a backpack.
Universal will allow you to bring one, but be aware they will check them at the security check-point, so don't try and hide any prohibited items in them.
You can also store it in a locker that Universal Studios provides.
This ultralightweight backpack is perfect for theme parks.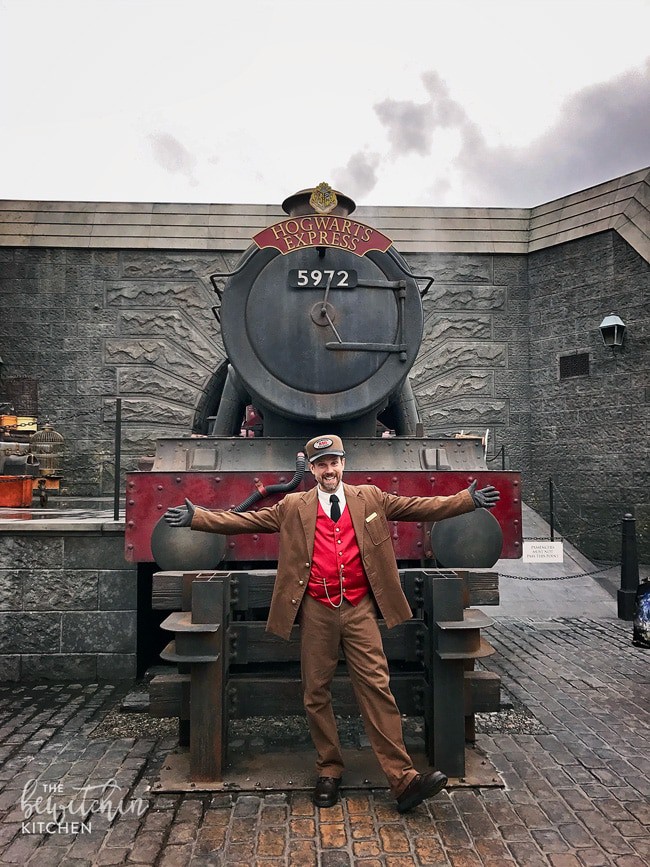 3. Bottled Water
$3.29 for bottled water at Universal Studios may be on the pricy side.
Luckily, Universal Studios allows you to bring in up to 2 liters of bottled water. Make sure that you take advantage of this so you can keep your family hydrated while avoiding these prices for water.
TBK's Pro Tip: Try these foldable water bottles perfect for travel. You can usually get free refills if you ask, or if you use a fountain.
4. Ball Cap
Both California and Florida weather is extremely sunny in the summertime.
Have your family wear ball caps to keep their heads from being burnt and help keep the sun out of their eyes.
5. Sunscreen/Sun Block
You're going to be spending an entire day in direct sunlight.
This is the last item on the list that you want to be left without.
You don't want the remainder of your family vacation to be spent applying aloe vera on screaming children.
TBK's Pro Tip: This is one of my favorite sunscreens I use for my family.
6. Comfortable Shoes
Are you ready for a lot of walking?
Sandals and flip flops are for a day at the beach, not a theme park.
Make sure you pack comfortable walking shoes for the many miles you are about to put on them in the park.
My go tos are Nikes, but a lot of people recommend Keens, New Balance, Converse. Everyone's feet are different, so go with what works best for you.
7. SunGlasses
Keep the sun out of our eyes with a cheap pair of sunglasses. Just remember to take them off during a roller coaster ride.
You wouldn't believe all the sunglasses and phones that you can find broken on the ground underneath.
I love Quay glasses. They're affordable where if an accident happens you won't be devastated but still fashionable.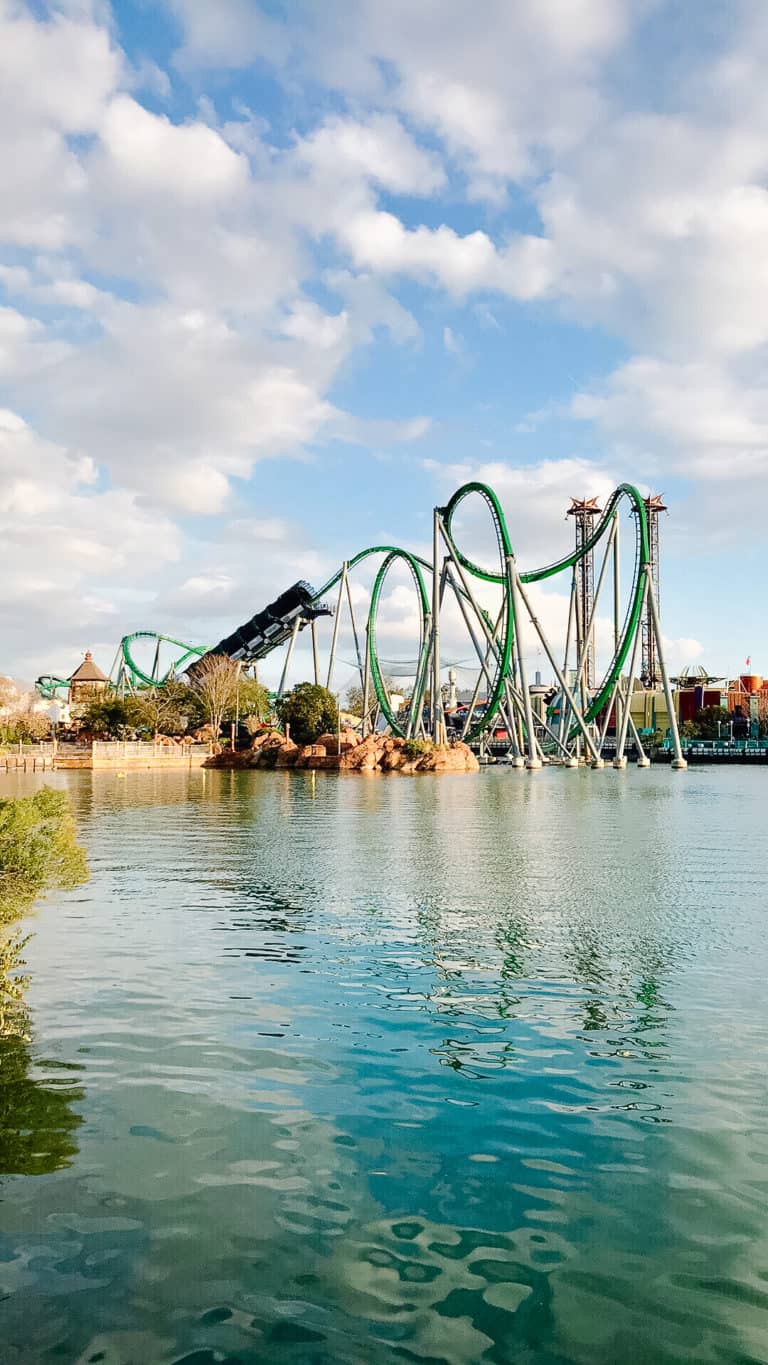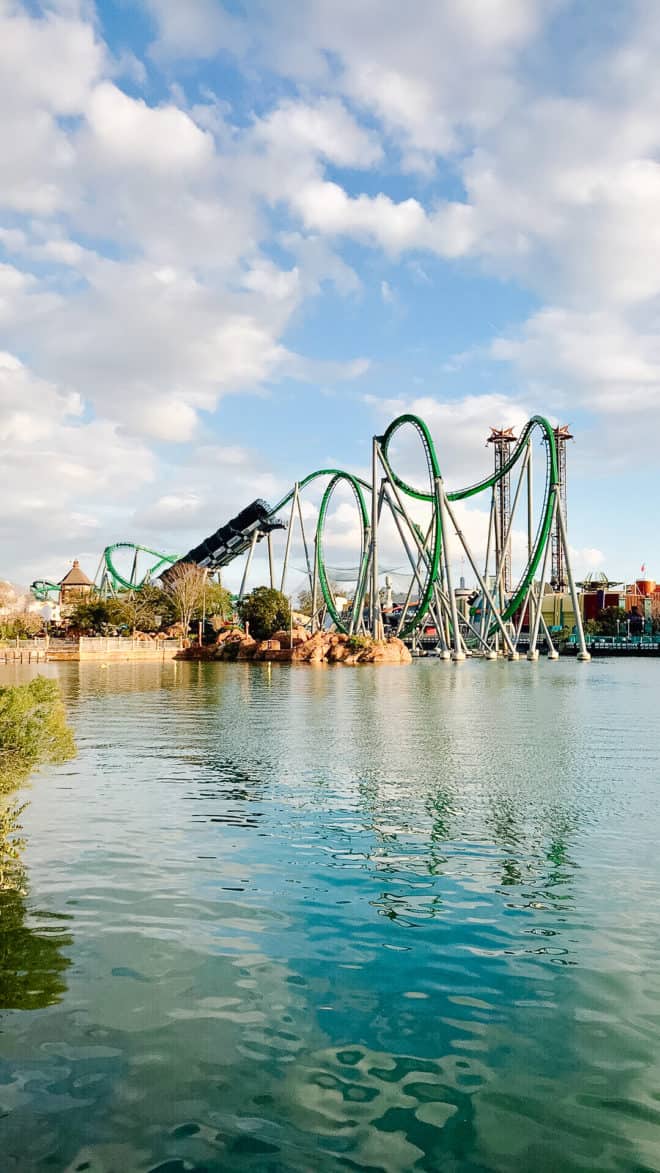 8. Asprin
Make sure you have painkillers on hand. With the heat, noise and fast-moving rides, it's easy to pick up a headache throughout the day.
9. Allergy Medicine
Does anyone in your family get the sniffles or sneezing attacks on the most beautiful days? There's one in every family.
Don't forget to bring allergy medicine so they're not miserable and you don't have to listen to them itching their nose all afternoon.
10. Rain Ponchos
This is something I personally don't bring as I don't mind getting a little wet.
Florida weather is unpredictable. One minute it's sunny and the next a thunderstorm comes out of nowhere.
Even if the weather shows a sunny day, pack them just in case. You can get some really cheap ones on Amazon, so you don't have to pay $10 apiece in the park.
11. Park Map
Make sure you download a park map on your Universal Studios Hollywood Mobile App, so you know what ride you're headed to next.
It will also tell you how long the wait is for each line too.
12. Hand Sanitizer
There are millions of germs hanging around everything your children are touching, so don't forget the hand sanitizer.
I always have a bottle of Purell with a pump in my stroller's cup holder, because I'm a little excessive like that.
Laugh all you want but the last thing I want is to be sick on vacation! Plus it comes in handy after touching something sticky…
13. Sweatshirt or Hoodie
While Florida weather is hot during the day, evening times can cool off quickly, leaving you shivering.
Bring a light sweatshirt or hoodie just in case.
14. Bandaids
Someone in your family is bound to scrape a knee from running. Have you ever been somewhere when this has happened and you had no bandaids on hand?
Kids fall apart if you don't have any bandaids, don't you know they take away the pain of most boo boos?
15. Portable Power Bank
You're going to be spending a lot of time in lines, while looking at your phone. Having a portable power bank will keep your phone battery from draining and keep your kids entertained while you wait.
I have a few but this one is my favorite.
16. Chapstick
Chapped lips are brutal, leaving you licking them to smooth them out.
Keep them moist with some chapstick.
Make sure you buy it with SPF!
17. Tissues
We've already discussed this earlier. Don't forget to bring a travel-size tissue pack, so little Johnny's nose isn't dripping all day.
Wipes work too!
18. Feminine Hygiene
You don't want to be caught dead in public without these.
Sometimes that time of the month can jump out of nowhere and say "surprise."
Make sure that you have extra tampons/pads on hand just in case.
19. Change of Clothes
This one is hit or miss, depending on your plans for the park (and mostly apply to Florida).
There are several water rides and places you and your family are going to get wet. It may be smart to bring lightweight clothes to change into, or you could spend the $5 on a dryer.
20. Small Cooler
If you can get a small cooler to fit underneath your stroller, I highly suggest it.
This way you can keep your meals and liquids cool instead of heating in your backpack. Snacks for the littles (and you) will also help you save a little money.
I like these backpack style coolers.
Phew, these are 20 essentials that you won't want to forget when you are packing for your trip to Universal Studios or Universal Orlando Resort.
For all you theme park experts out there, what other things do you bring that are extremely important that might have been left off this list?
Looking for more?
Here are my Florida family travel tips and you can also search here for California family travel tips.