Allergy Free Waffles
If you're looking for allergy free waffles, give this vegan waffle recipe a try!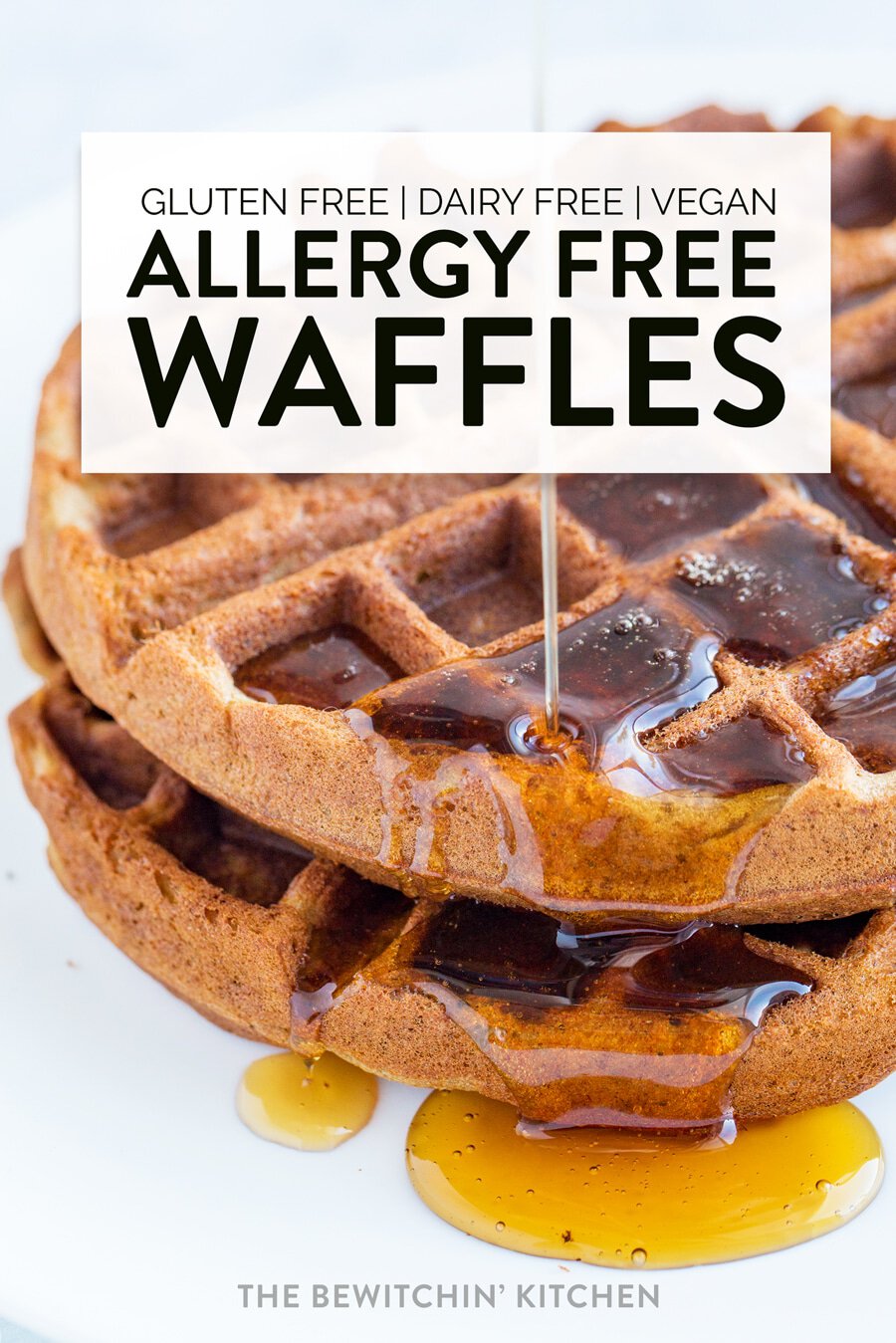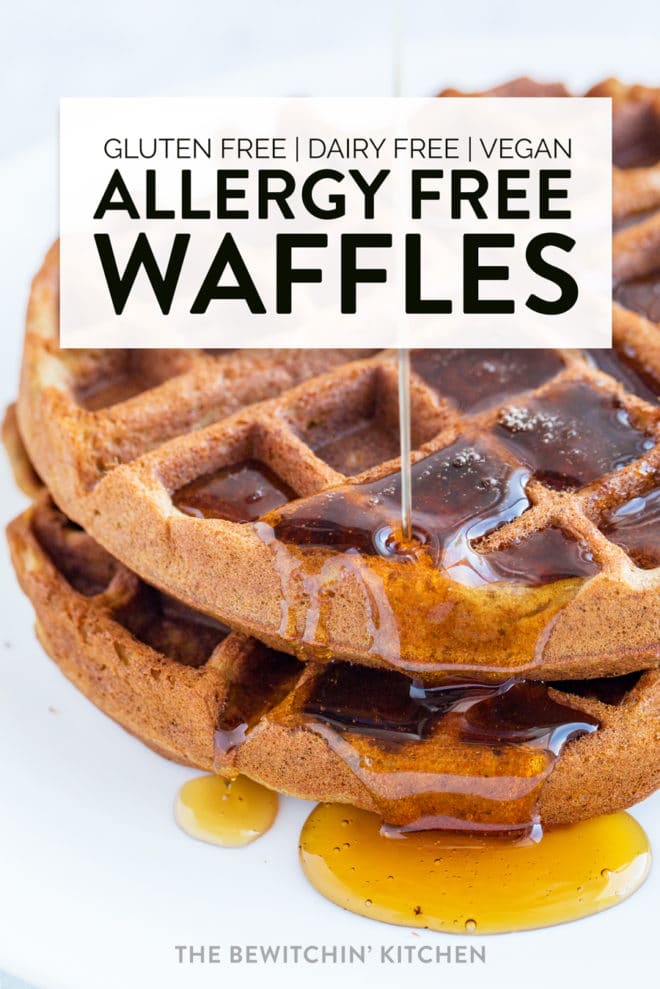 Allergy Free Waffles
Disclosure: This post contains affiliate links.
I'm a big fan of waffles. When given the choice between pancakes or waffles: waffles wins every single time.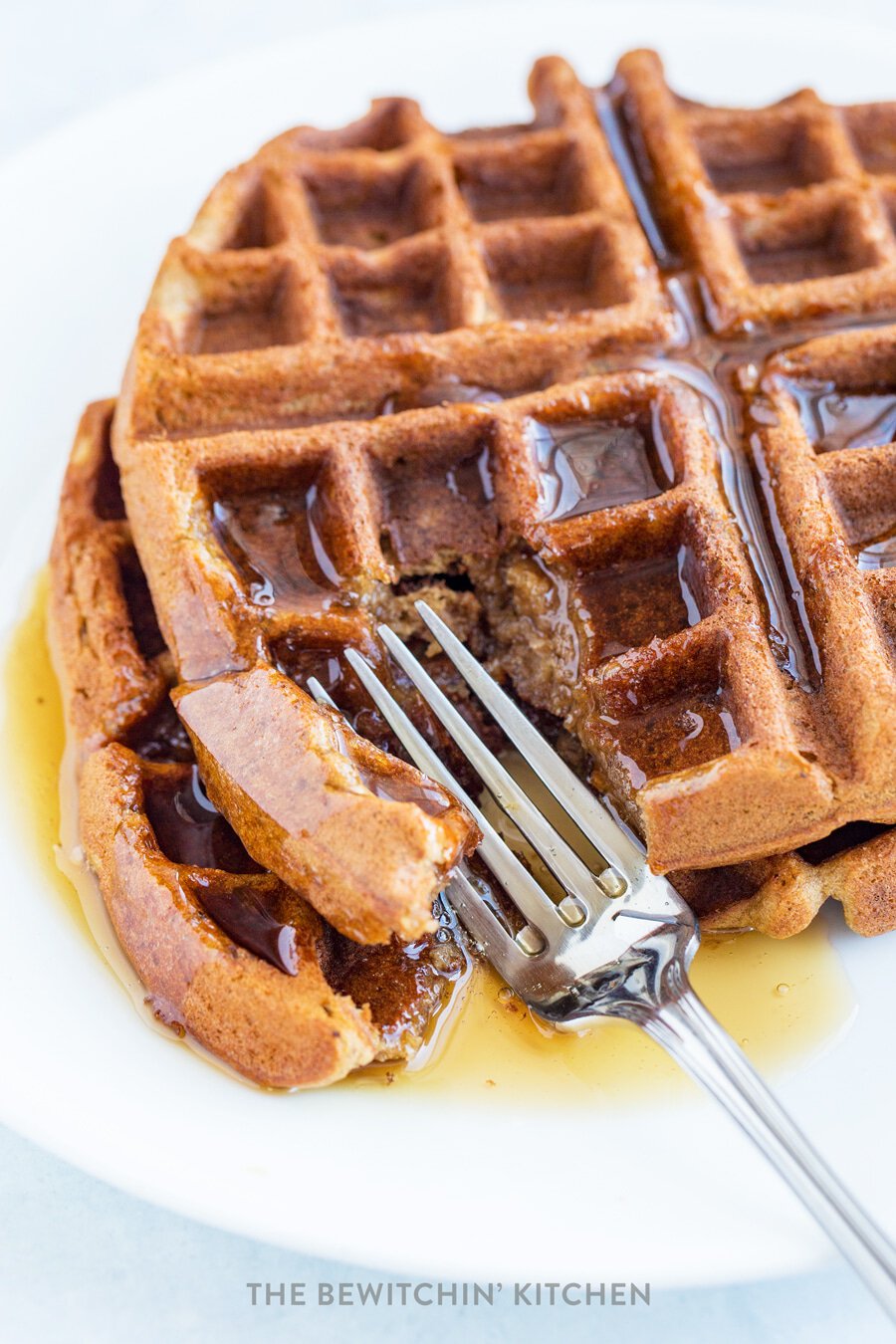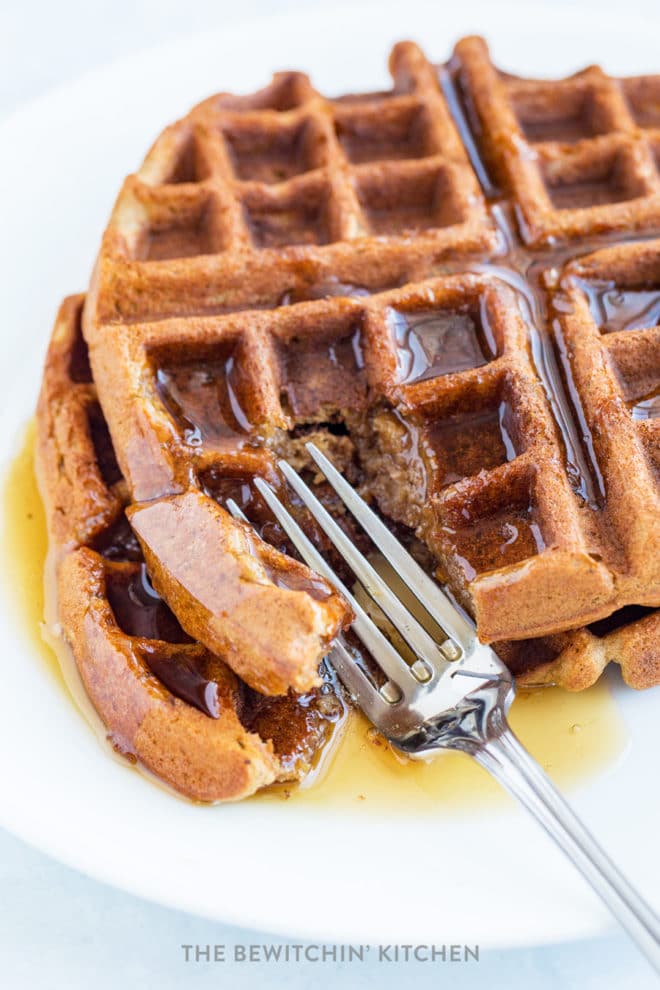 I love how maple syrup can fill every square with waffles, I always overdo it with the maple syrup.
TBK's Pro Tip: This batter has a thick consistency, so if you use a vertical waffle iron (like me) it works better if you open it and scoop it on like a traditional iron.
Vegan Waffles
I'm not a vegan (you shouldn't be surprised, I have a lot of chicken recipes on here) but that doesn't mean that I don't appreciate the lifestyle. I do what I can to eat at least one meatless meal a week, but that's as far as it goes. I usually add eggs to my baking (and waffles) unless I'm in a pinch but I like to experiment, and chia seed eggs are fun to make (I love watching it gel).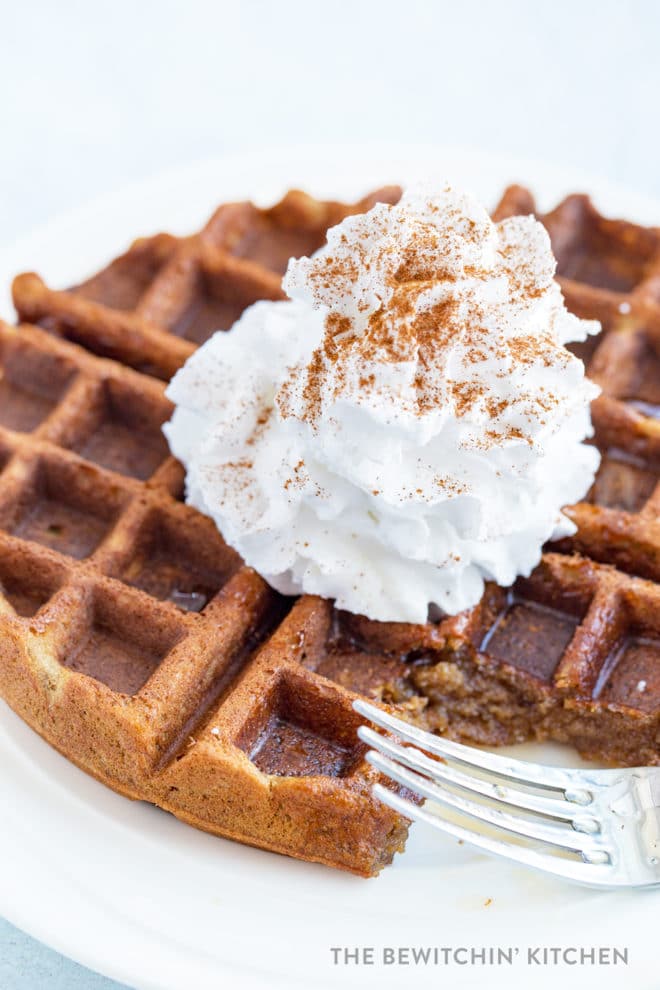 I had the waffle iron set to the darkest setting (it was setting 5 if that helps anyone), I like my waffles crisp and dark but these vegan waffles were a little different. Still tasty, but not crisp – they were soft and had a similar texture to banana bread. I'll repeat this again down below so I don't get yelled at in the comments for those of you wanting crispy waffles (haha).
More waffle recipes:
If you're gluten-free, you can easily replace the all-purpose flour with this gluten free all purpose flour blend.
Supplies and ingredients I used:
Heads Up: These allergy free waffles have a banana bread consistency instead of the crispy waffle texture that I love, but omg – they're yummy!
Allergy Free Waffles
These gluten free waffles are also vegan (dairy free) and so easy to make! They're great for breakfast, for brunch, for picky eats, and for kids.
Servings 4 large waffles
Calories 416kcal
Ingredients
1 1/2 cups gluten free all purpose flour blend
1/4 cup coconut sugar
1 tsp  baking soda
1/8 tso sea salt
2 bananas
1/2 cup cashew milk or almond milk, nut free milk, etc
1/3 cup applesauce
1/4 cup melted coconut oil
1 tbsp apple cider vinegar
1 chia egg 1 tbsp chia seed, 3 tbsps egg - let set until it gels
1 tsp  vanilla
Instructions
Preheat waffle iron to desired setting (I use the darkest)

Add the dry ingredients to a large bowl, whisk it together.

Add the rest of the ingredients into a blender, blend until smooth.

Pour the wet into the dry and mix until combined

Pour 1/2 cup into the waffle iron and cook for 4-5 minutes or until you reach your desired doneness.
Nutrition
Serving: 1g | Calories: 416kcal | Carbohydrates: 60.9g | Protein: 6.8g | Fat: 16.7g | Saturated Fat: 11.7g | Sodium: 421.5mg | Fiber: 5.8g | Sugar: 10g
Follow On Pinterest
Follow @bewitchinkitchen On Pinterest for more delicious recipes!
Now for the all-important question: maple syrup or whipped cream on your waffles?