Gluten Free Buttermilk Pancakes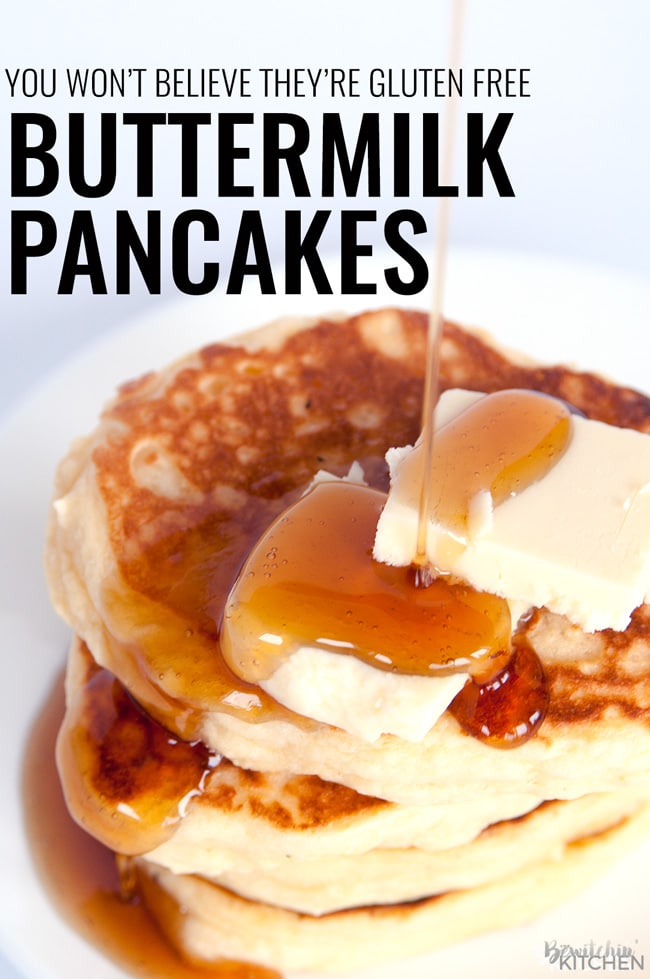 The words "classic" and "gluten free" are not usually put together. Since I made these Gluten Free Buttermilk Pancakes, that has all changed. There is no reason to compromise if you have food allergies anymore!
So many households have food allergies and/or intolerances (our house has a few) and it's not always easy to find substitutes that taste as good as the original. That has all changed.
President's Choice is on a mission to help all Canadians find the freedom in "-free" product. They're showing us that we can explore new foods, follow trends and enjoy meal (as a family) no matter what our dietary needs are.
I have had gluten free flour based products before in the past and their texture and taste are usually off. The President's Choice Gluten Free flour isn't. I promise.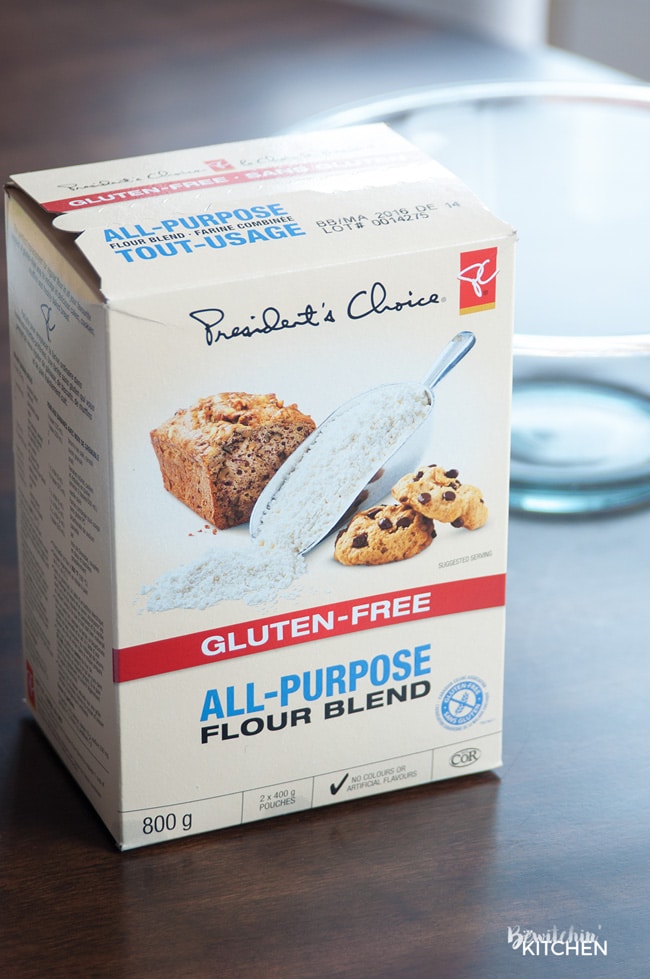 I was sent a Gluten Free Buttermilk Pancake recipe from President's Choice to try using the President's Choice Gluten-Free All-Purpose Flour Blend. The only swap I made was using coconut oil instead of canola oil (I prefer coconut oil in baking, when it's mixed with vanilla it smells amazing). I was so impressed with the end result.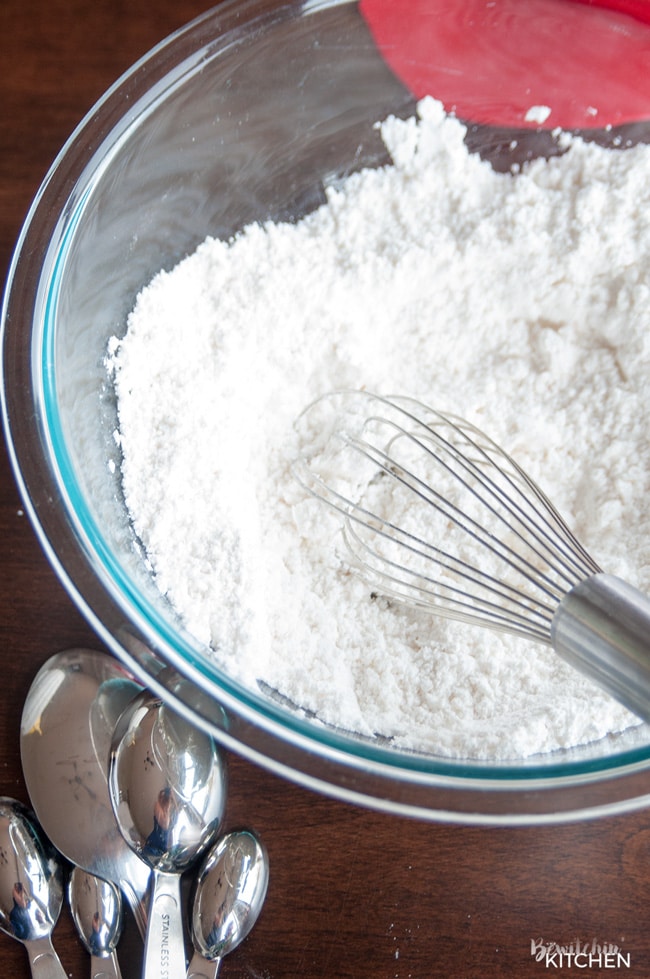 The texture of the Gluten Free All Purposed Flour Blend reminded me of cornstarch, it is silkier than regular all-purpose flour. The ingredients are: tapioca starch, potato starch, corn flour, cellulose and xanthan gum.
Gluten free, lactose free, peanut free – PC has you covered. The best part of this is that you and your family won't be sacrificing. In fact, with recipes like this Gluten Free Buttermilk Pancakes they'll be making compromise free requests.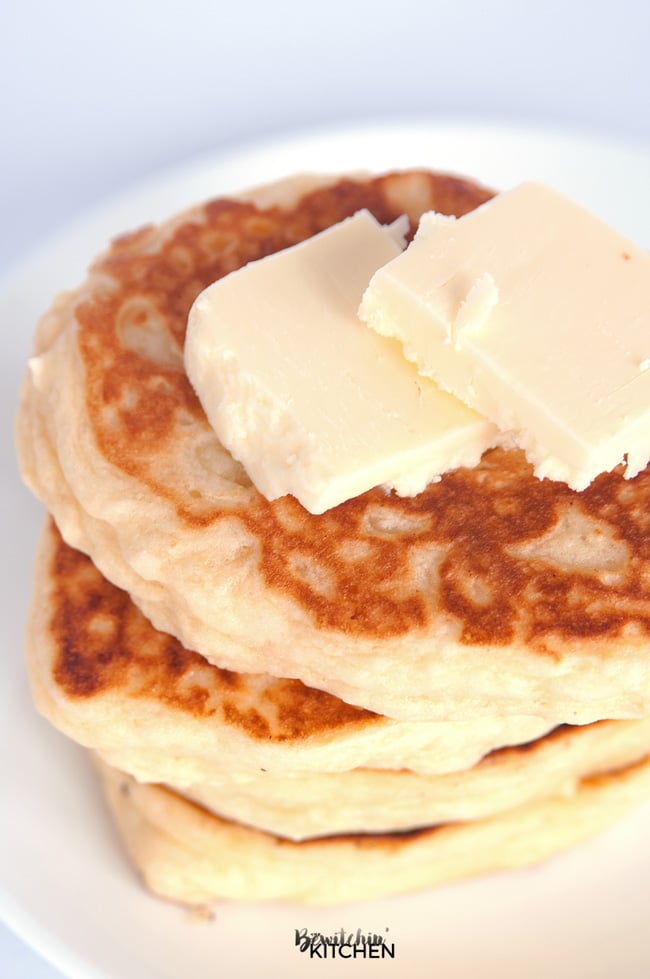 Gluten Free Buttermilk Pancakes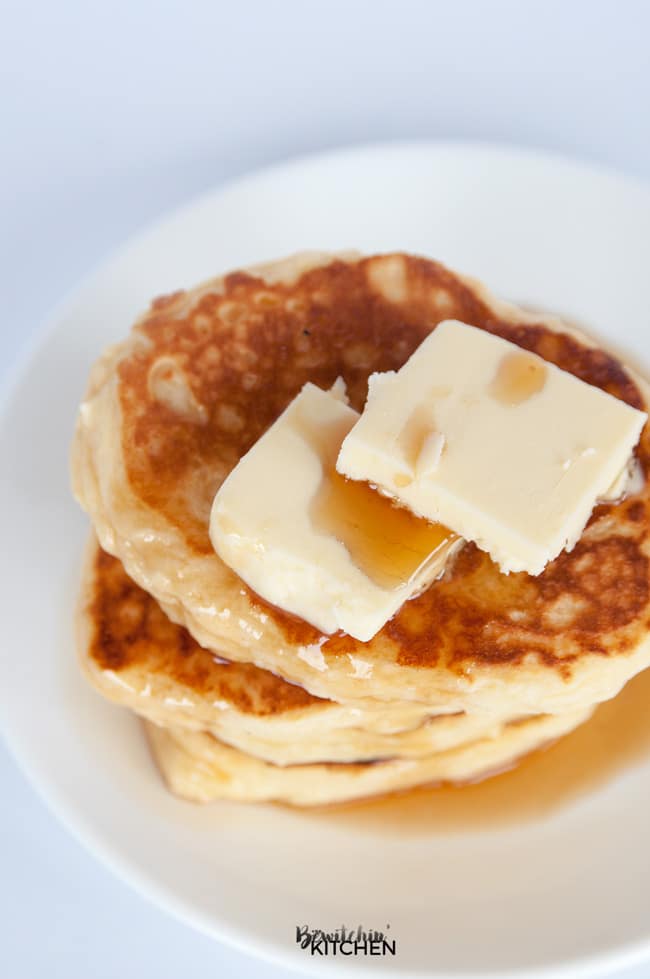 You will not believe that these fluffy buttermilk pancakes are gluten free. This classic breakfast recipe leaves your tummy's full and your home smelling amazing. The scent of coconut oil and vanilla is divine!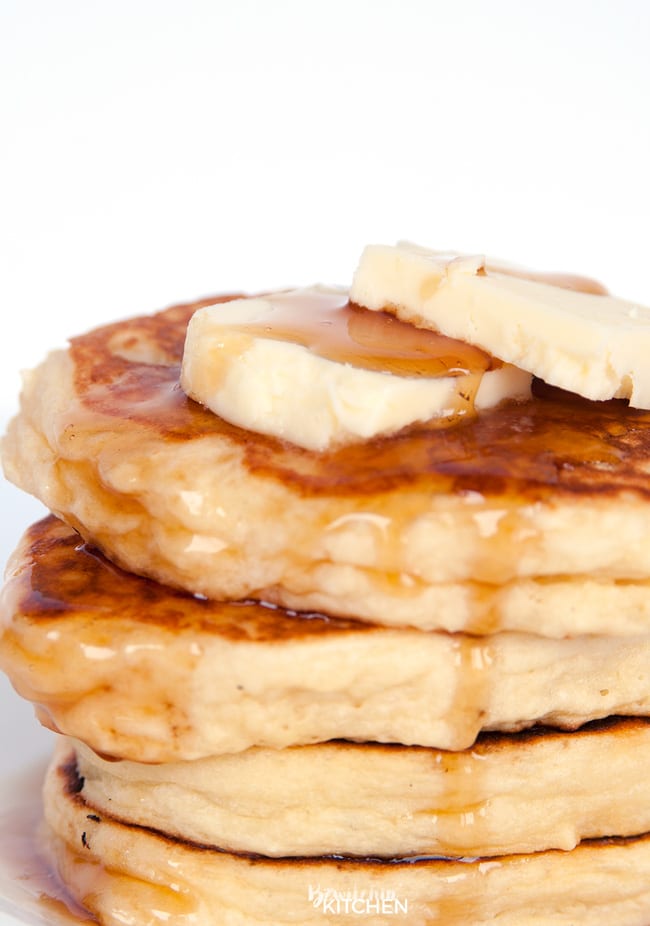 Note: I have been asked what the 21 Day Fix container count would be for these pancakes. Although I would count this as compliant during the initial program, if you're following a Fix lifestyle – I'd personally count it as 1 yellow. Serving size would be two small pancakes.
Try it with this homemade gluten-free flour blend.

Gluten Free Buttermilk Pancakes
Ingredients
1 1/2 PC® Gluten Free All-Purpose Flour
2 Tbsp granulated sugar
2 Tsp baking powder
1/4 Tsp salt
2 eggs
1 1/2 cups buttermilk
2 Tbsp coconut oil melted
2 Tsp pure vanilla
Instructions
Preheat oven to 250°F, this is to keep the pancakes warm while you finish the batch.

In large bowl, whisk together your dry ingredients: flour, sugar, baking powder and salt.

In a medium bowl, whisk together eggs, buttermilk, oil and vanilla.

Pour the wet ingredients over the dry ingredients and stir until combined.

Spray a frying pan with cooking spray and heat over medium-high heat.

Pour 1/4 cup of batter into pan, and cook for about 3 minutes.

Flip and cook for another two minutes.

Transfer to a baking sheet and place in the warm oven while the others cook.
Follow On Pinterest
Follow @bewitchinkitchen On Pinterest for more delicious recipes!
Do you or anyone in your family have any food allergies or sensitives?
If so check out what PC has for you at pc.ca/foodsensitivities.
Be sure to check back during the second week of May for a fun giveaway (with a $100 prize).