Homemade Jamaican Jerk Seasoning
Sweet, tropical, and a little spicy. Those are the flavors I get whenever I make this homemade Jamaican jerk seasoning. Rub it on chicken or pork before you bake or grill and transform your entrees.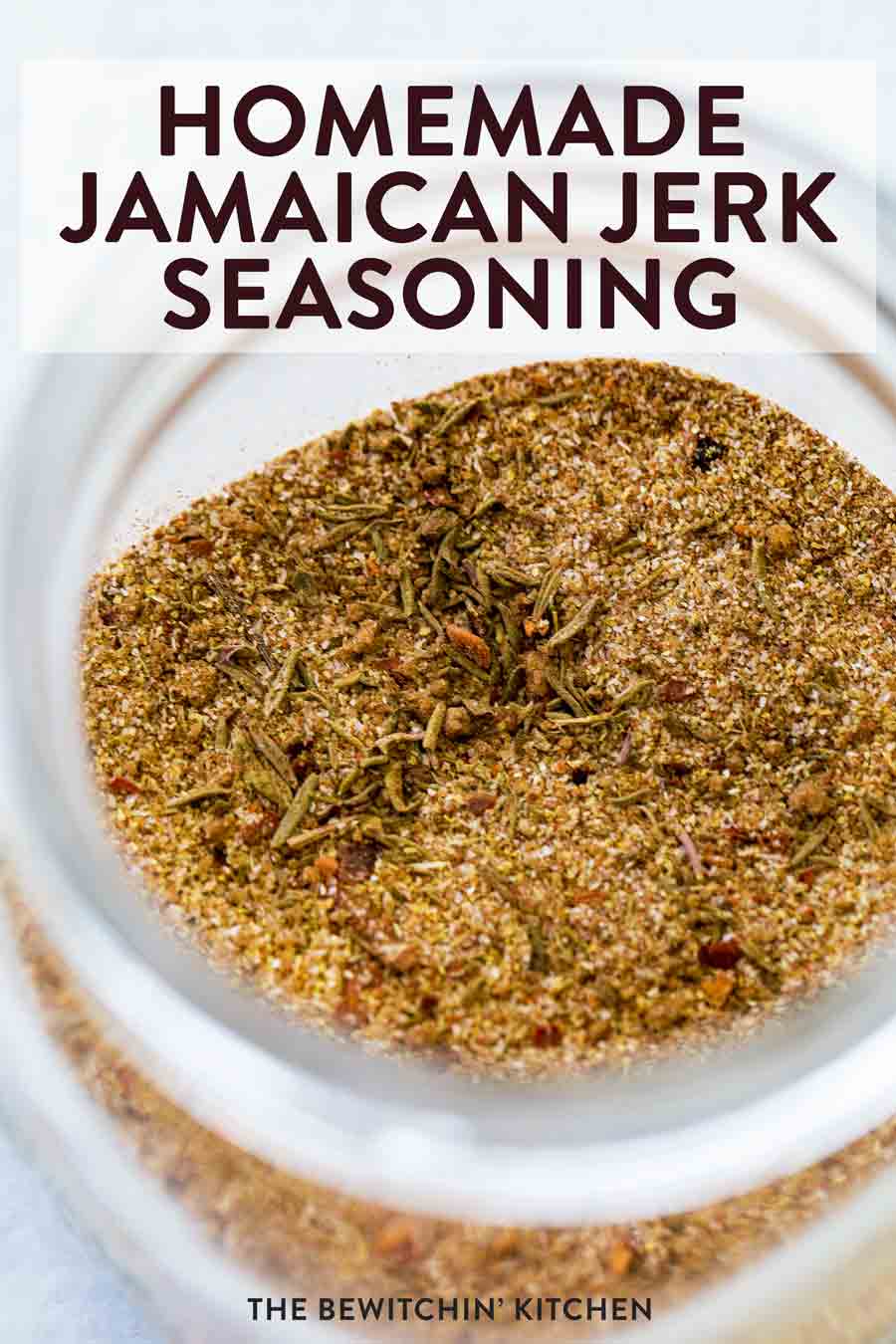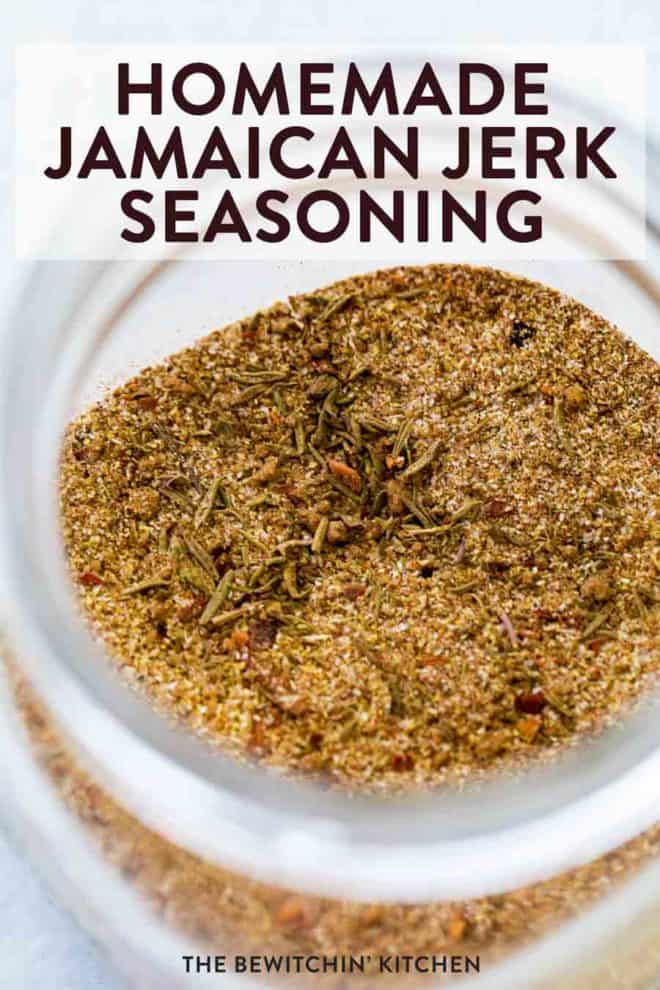 Homemade Jamaican Jerk Seasoning
Disclosure: This post contains affiliate links. What does that mean? If you click some of the links and purchase from the website (like Amazon), I receive a small commission at no added cost to you.
For the longest time, our grocery store didn't carry Jamaican Jerk Seasoning. So I came up with Homemade Jamaican Jerk Seasoning. It's easy to make and goes amazing with chicken and/or ribs.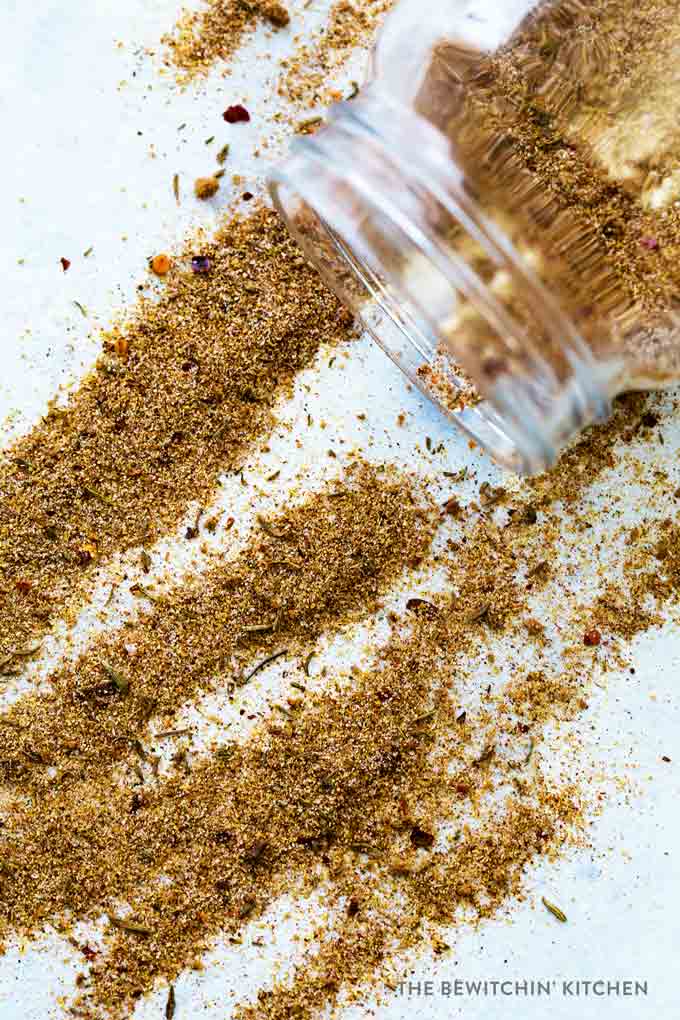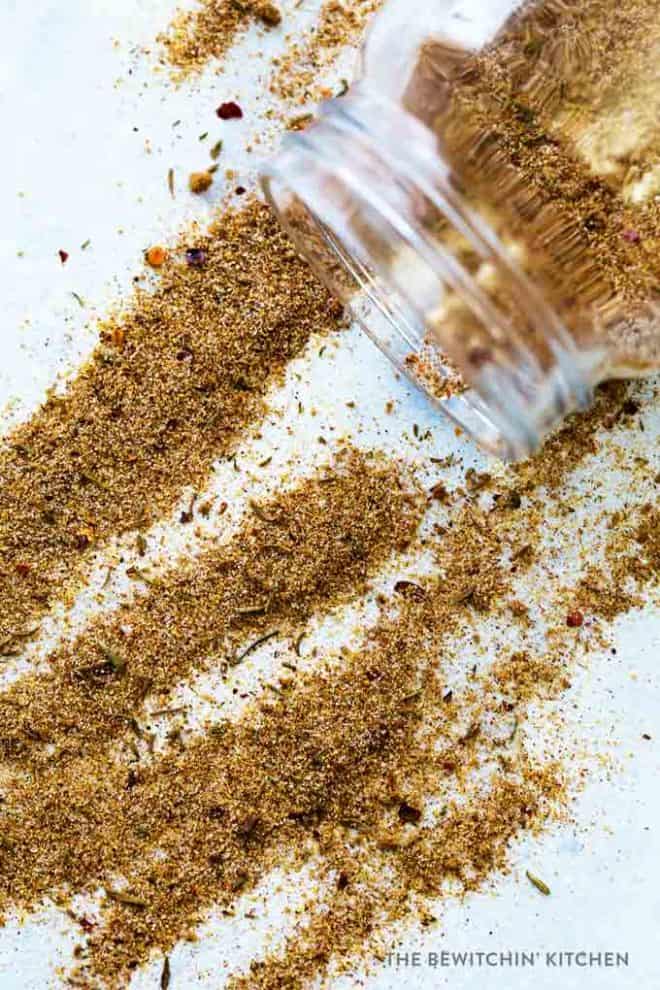 100% honesty here, I've never been to Jamaica. I have never had 100% authentic Jamaican jerk, but I have tried jarred sauces and read up on what the ingredients are. That's how I came up with this homemade Jamaican Jerk Seasoning, is it the real deal? I have no idea, but here's what I do know:
It tastes amazing. 
Especially when it's paired with the Caribbean Chicken with Pineapple Salsa recipe.
I grew up in a small northern town, I live in a northern city (as I update this recipe, 9 years after it was originally published – it's snowing nonstop) so tropical flavors are a little foreign to me.
Jamaican Jerk Seasoning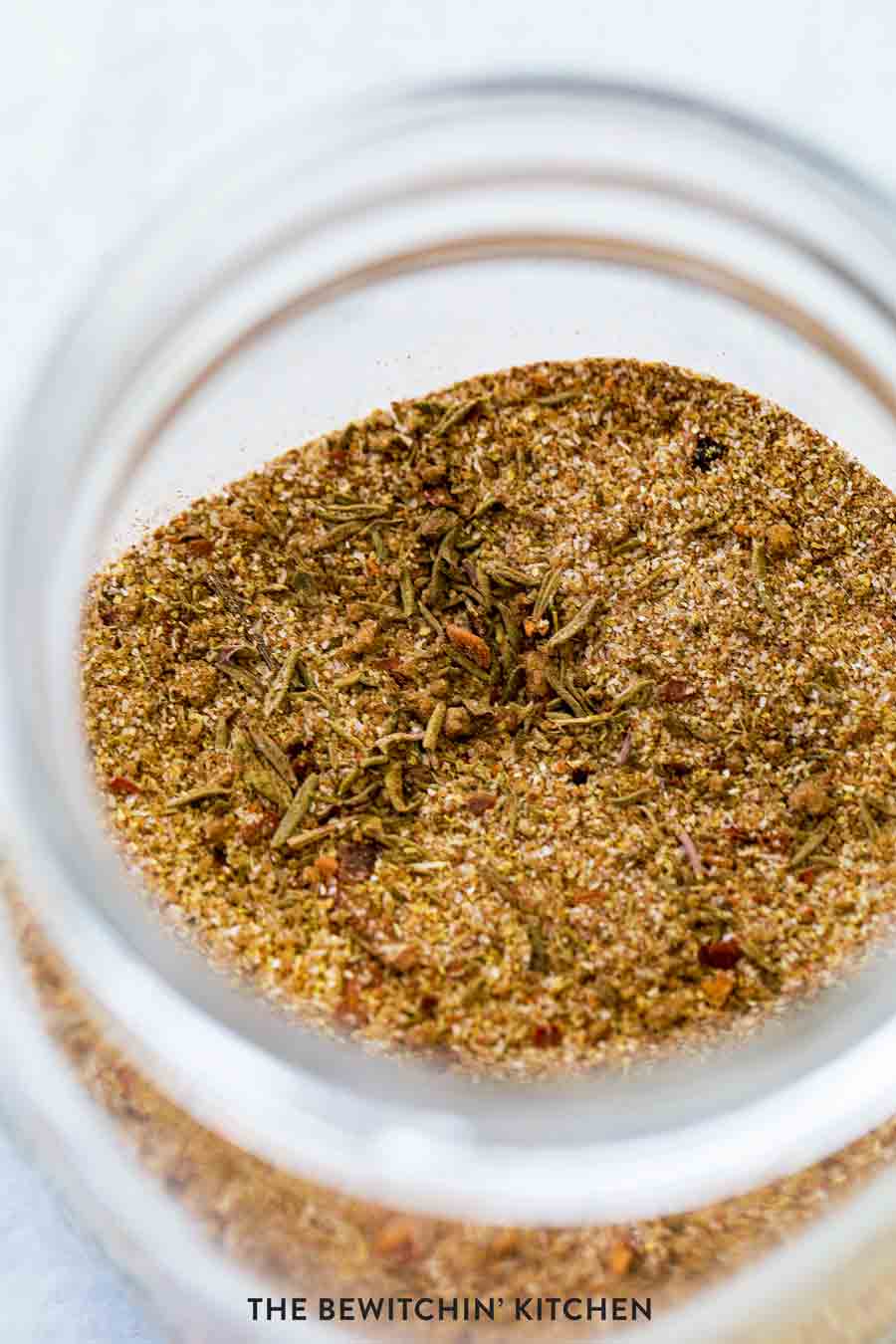 More recipes you may like:
Where to order fresh spices?
Raw Spice Bar – A little pricier than most places, but Raw Spice Bar has quality spices.
Amazon – My favorite place to shop, and they offer 2-day shipping with prime. I find the prices are much more affordable compared to our local grocery store.
The best perk about homemade seasonings like this jerk? They pack a lot of flavor without packing in the calories. This whole batch is 136 calories, and you'll probably be only using 1-2 tbsps at a time.
Homemade Jamaican Jerk Seasoning
A low-calorie way to add flavor to your chicken or pork dish. It's sweet, tropical, and a little spicy.
Servings 8 tbsps
Calories 17kcal
Ingredients
2 tablespoons onion powder
1 tablespoon garlic powder
1 tablespoon brown sugar
1 tablespoon ground thyme
1 1/2 teaspoons ground all-spice
1 tsp  paprika
1 tsp  salt
3/4 teaspoon cinnamon
1/2 teaspoon ground red pepper
1/4 tsp  pepper
Optional: cayenne for more heat.
Instructions
Stir together ingredients.

Store in airtight container at room temp

Rub seasoning on meats or poultry before grilling or roasting.

Optional: Add cayenne 1/4 tsp at a time if you want more heat.
Nutrition
Serving: 1tbsp | Calories: 17kcal | Carbohydrates: 4.1g | Protein: 0.5g | Fat: 0.1g | Sodium: 293.5mg | Fiber: 0.7g | Sugar: 1.3g
Follow On Pinterest
Follow @bewitchinkitchen On Pinterest for more delicious recipes!