The Do's and Don'ts Of Freezing Cake
Frozen Cake is just as delicious as fresh and can save you time and effort for any celebration. Learn how freezing cake can be a great way to save your favorite desert for another day.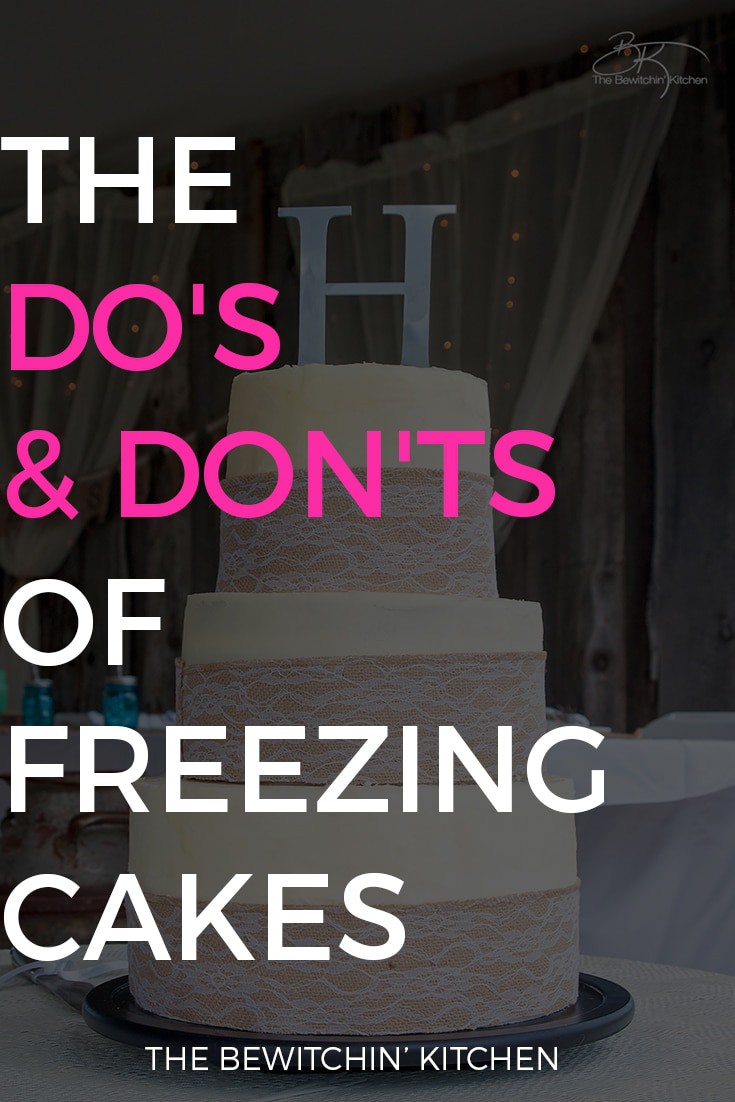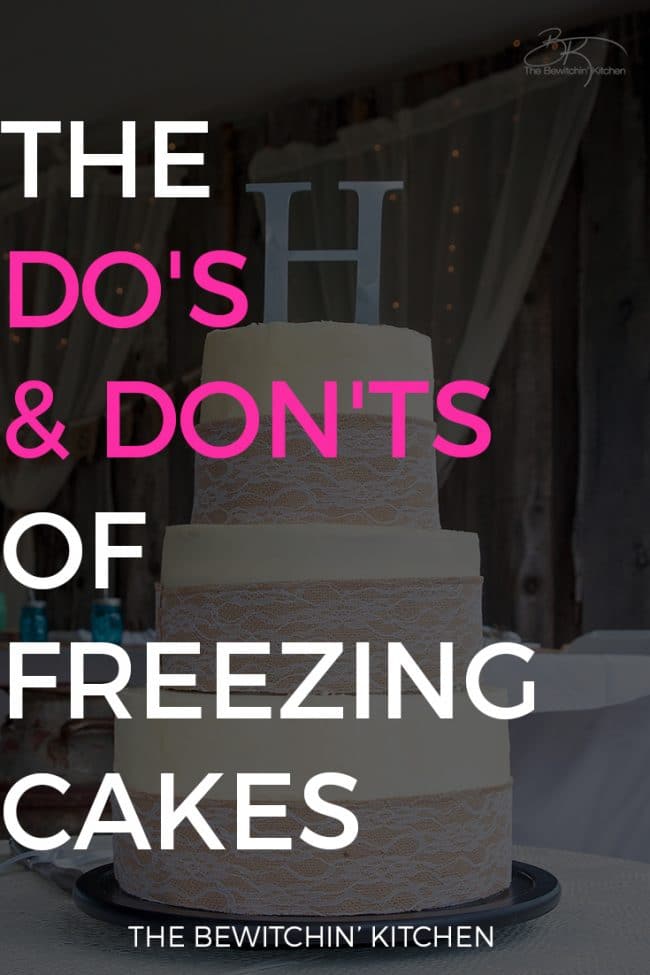 Frozen Cake – Do's and Don'ts
Baking and freezing cake ahead of time can free up your schedule for the busy day ahead! Whether it's a birthday party, anniversary dinner, or a larger celebration, you can save a lot of stress by baking your cake ahead of time.
However, it's not as simple as tossing your carefully crafted creation into the freezer! By following a few useful tips, you'll ensure that the star of the show remains in tip-top shape. Learn how to freeze cake, which frostings can withstand the cold, and the best way to thaw those layers so they come out moist and delicious every time.
Speaking of cakes, be sure to check out these amazing frosting recipes: Rainbow Swirl Frosting, Baileys Buttercream Frosting, Peanut Butter Cup Frosting, White Chocolate Buttercream, and White Chocolate Strawberry Buttercream.
Why you will love freezing cake
Lets you assemble and decorate ahead of time
Prevents layers from sliding
Easier to slice
Seals in flavor and moisture
Always have a fancy dessert on hand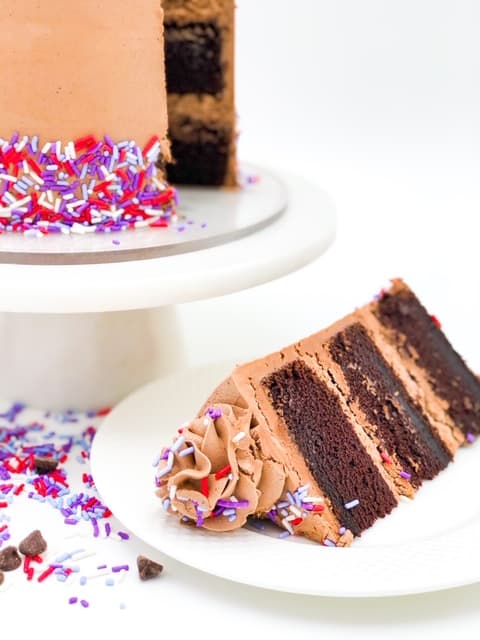 How To Freeze Cake
Many home bakers ask, "Can you freeze cake?" and I'm here to tell you — yes you can! Freezing cake that's been assembled and decorated may seem a bit tricky, but here's a simple list of do's and don'ts to help.
Cooling and Wrapping
DO flash freeze to set the decorations. Once firm, wrap cakes well in several layers of plastic wrap before freezing.
DO cover cardboard cake boards with food safe foil or plastic wrap so that the cake does not absorb a cardboard flavor.
DON'T place cakes into the freezer until they have fully cooled. Warm cakes will sweat, and the moisture will freeze as ice particles on the cake.
Freeze Cake with Frosting
DO use icing that doesn't crust, if you plan to ice your cake before freezing. (Did you know that cakes shrink when frozen and expand when thawed? Keep this in mind because if you use a frosting that crusts — it will crack.)
DO know that you can freeze cake already covered in fondant. Meringue-based frosting doesn't do well in the freezer, but American buttercream and cream cheese frosting hold up wonderfully.
DON'T cover your frozen cake with fondant. That is, don't add the fondant to frozen cake layers. The condensation will ruin your fondant and cause it to separate from the cake.
Storing and Serving
DON'T take the plastic wrapping off your cake too soon! Leave frozen cake wrapped while it thaws so the condensation stays on top of the plastic wrapping and off of your cake.
DON'T freeze cake for more than a month.
DO thaw your cake within one to two weeks for the best taste and texture.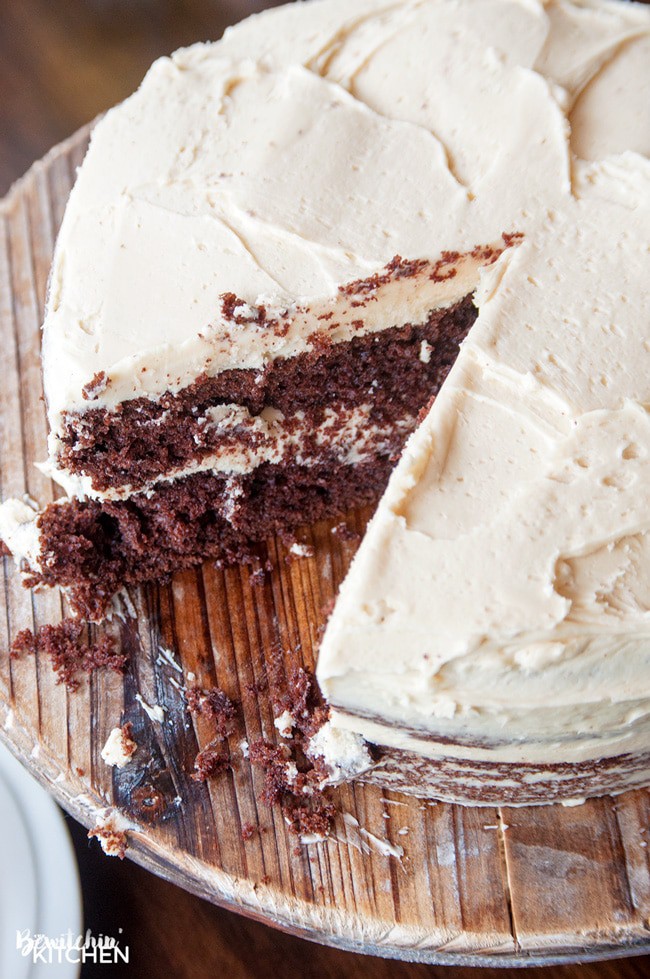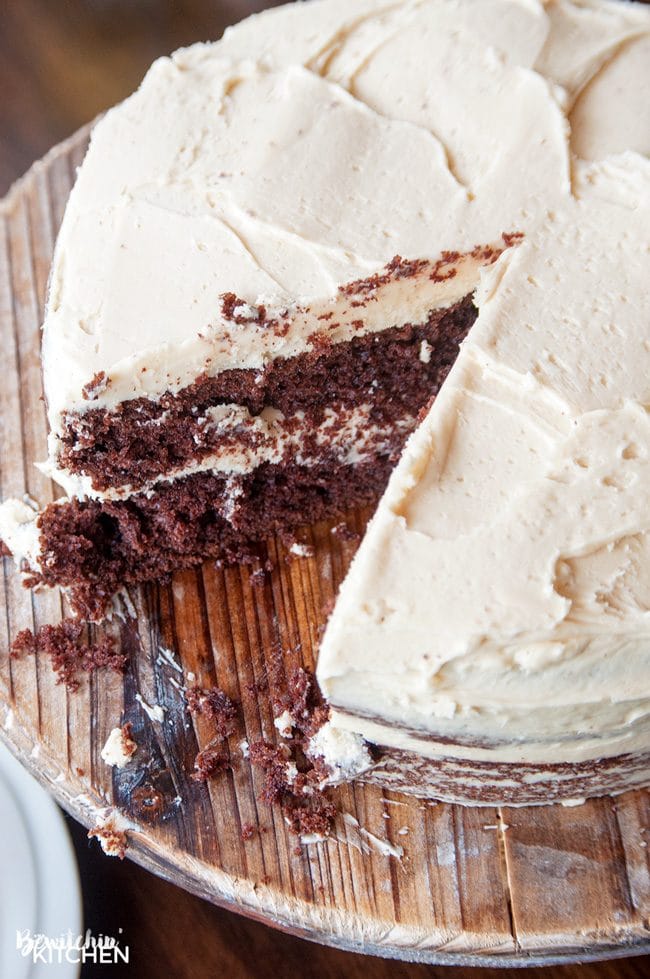 Frequently Asked Questions about Freezing Cake
Can you freeze cake from a store?
That depends. Sometimes stores freeze cake themselves! Be sure to ask the bakery department — if it was previously thawed and frozen, it can't be frozen again.
If the cake was freshly made, it's safe to freeze! Simply follow the same list of do's and don'ts and you'll be set.
How do you thaw frozen cake?
Most cakes can be thawed either in the refrigerator or on the counter at room temperature. If your frozen cake is covered in fondant, start it in the refrigerator to prevent any cracks or slipping. After 8 hours or so, transfer it to the counter to finish defrosting.
Can you freeze cake slices?
You sure can! Flash freeze each slice first – simply line up slices on a parchment-lined baking sheet and place them in the freezer for about an hour. Then, wrap each slice in a double layer of plastic wrap and store them in an airtight container.
That first round of freezing will prevent the outer layer of frosting from getting smashed or sticking to the plastic wrap. Slices can be thawed in the same way you would defrost a full frozen cake.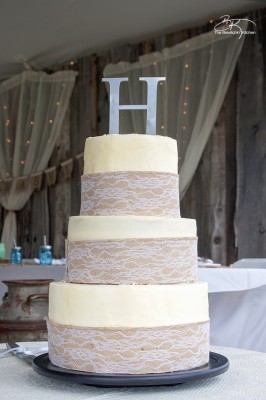 Need more cake tips? Here's one: learn how to make your own wedding cake!