Thai Chicken Fettuccine
Thai Chicken Fettuccine is one of peanut butter recipes that have surprised me, it's really good!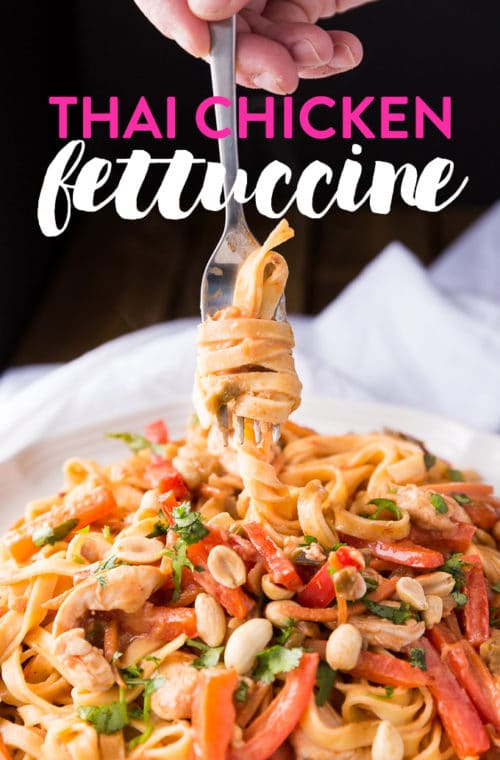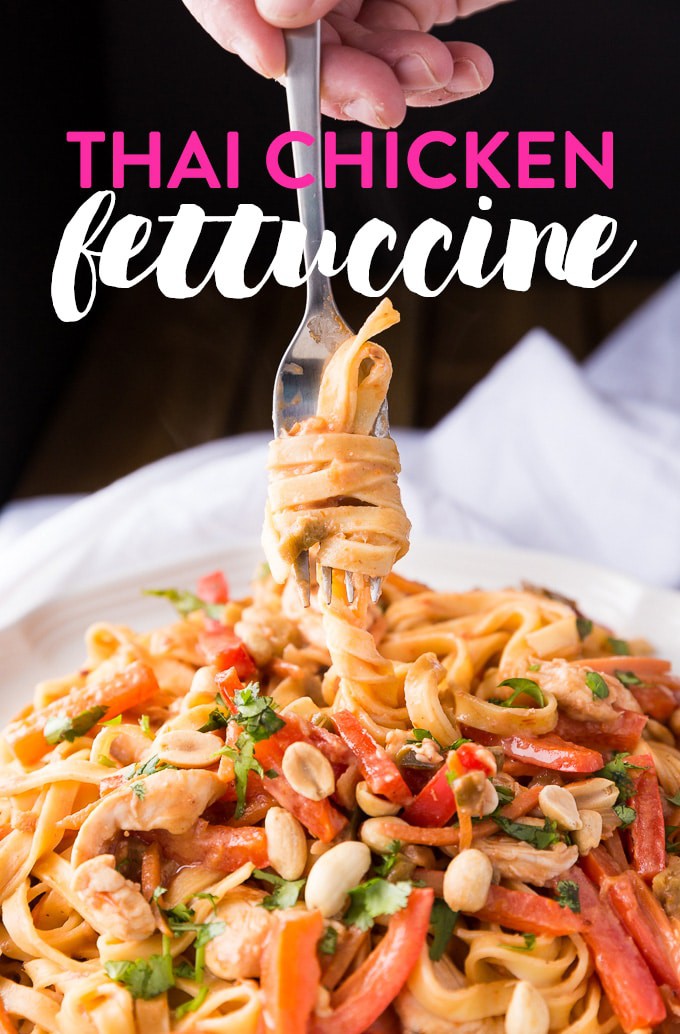 I made Thai Chicken Fettuccine last night for dinner. I'm going to be honest, the salsa and peanut butter combination made me feel a little uneasy but you know what? It worked.  I enjoyed this meal. Next time I make this (and there will be a next time) I am thinking I am going to add lime juice.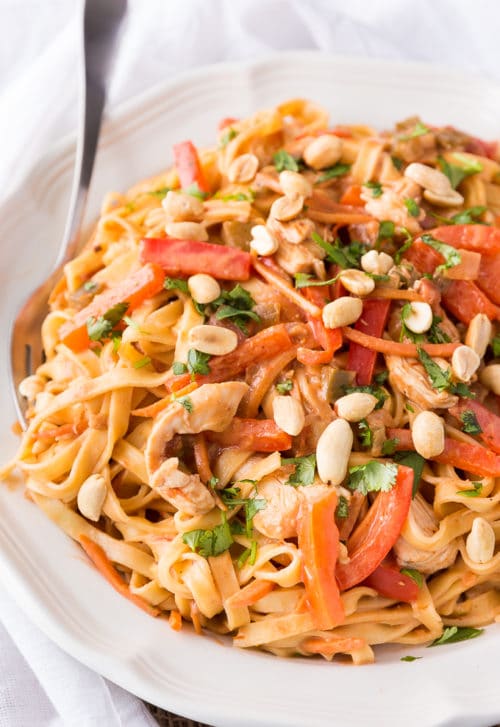 More peanut butter and chicken combinations: 
Kickin' Chicken Kebabs with Spicy Peanut Sauce
Thai Chicken Fettuccine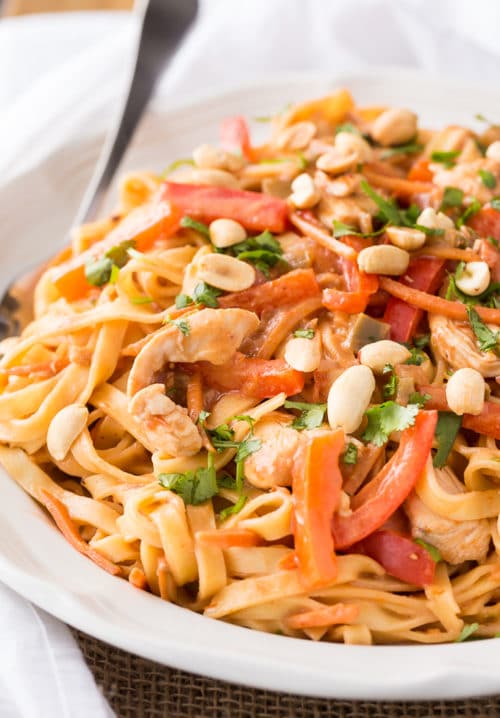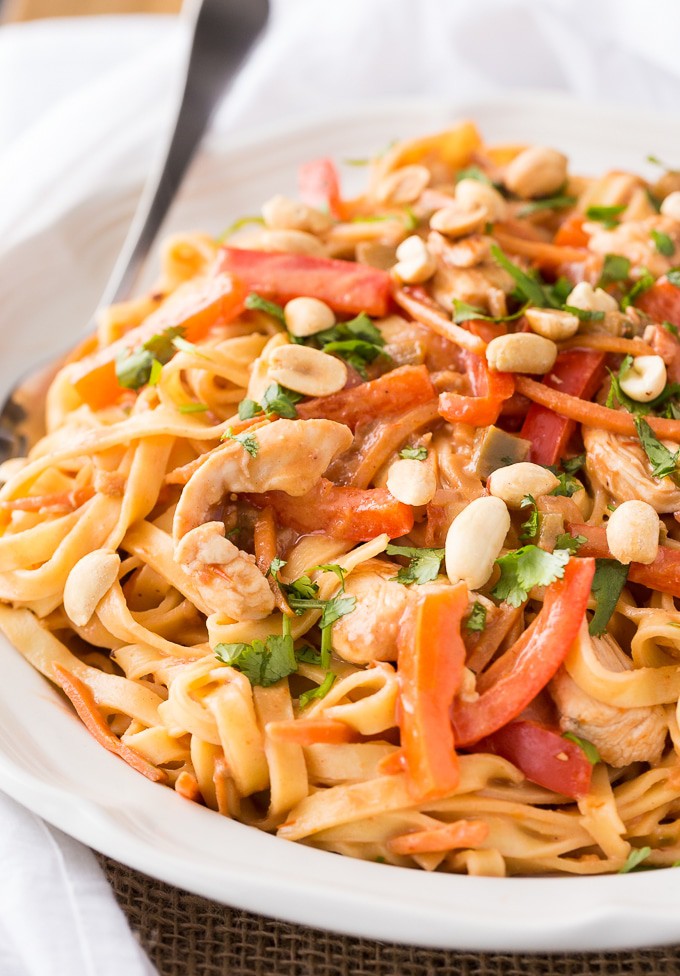 A delicious twist on a classic pasta favorite. You're going to love this Thai Chicken Fettuccine! I mean you can't go wrong with peanut butter and chicken right (okay, maybe it sounds a little weird). Dinner will never be the same.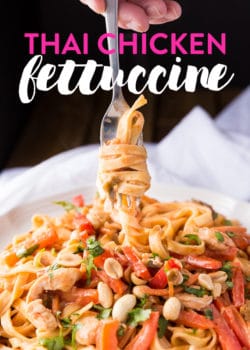 Thai Chicken Fettuccine
Ingredients:
1 cup salsa
1/4 cup creamy peanut butter
2 tablespoons lime juice
2 tablespoons honey
1 teaspoon soy sauce
8 ounces uncooked fettuccine
3/4 pound boneless skinless chicken breasts, cut into strips
1 tablespoon olive oil
1 medium sweet red pepper, julienne
1/2 cup matchstick carrots
1/4 cup minced fresh cilantro
1/4 cup peanuts
Directions:
Cook the sliced chicken with the olive oil over medium heat for 5-8 minutes, or until the chicken is no longer pink. Add the red pepper and carrots and saute until they're tender-crisp.
At this point, add the fettuccine to salted water and cook until al dente.
Combine the salsa, peanut butter, lime juice, honey, and soy sauce in a bowl and stir until smooth. Add to the chicken and pepper mix.
Add the fettuccine to the sauce and chicken, toss to coat. Garnish with cilantro and peanuts.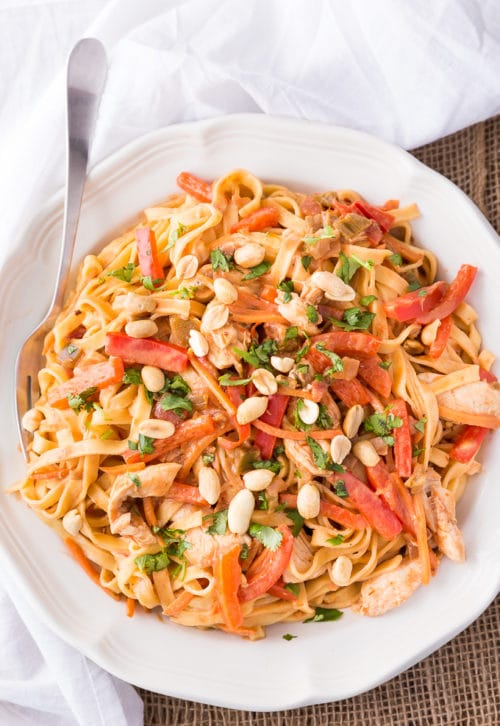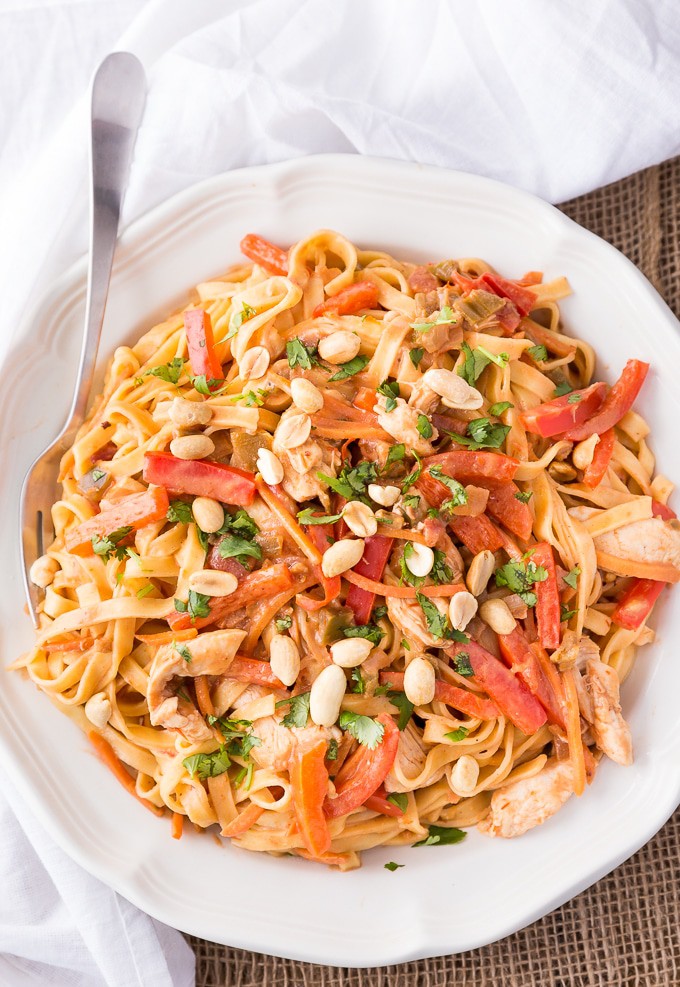 This dish takes no time at all. It's quick, easy and makes great leftovers for the next day's lunch. Enjoy and don't forget to pin it!
FREE Recipe Binder
Are you constantly wondering what's for dinner?
When I don't meal plan I feel behind, and we usually end up ordering take out. This recipe binder will keep you organized and make life a little bit easier.