19 Unforgettable and Unique Latte Recipes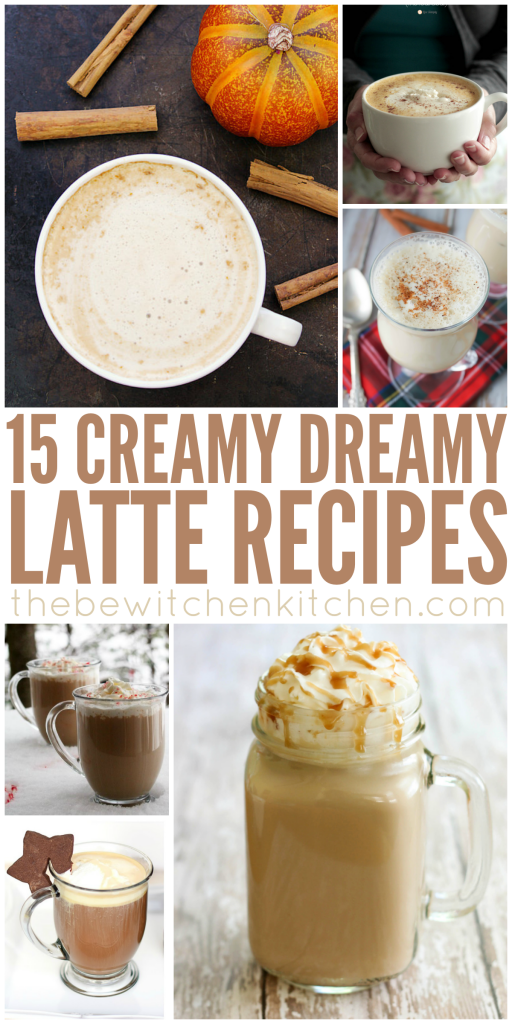 The weather is getting cooler, which means my coffee intake is increasing. To celebrate my love of coffee here is a list of unforgettable and unique latte recipes.
I love a good latte. There is nothing better than curling on the sofa with a decadent latte in the winter. Now that I have an espresso machine, I plan on experimenting with a few of these latte recipes.
What is the best latte flavor?
The best latte flavors start with the right coffee base. Espresso is the most widely used base, but really any coffee can act as the base for these creamy drinks. The list below includes unique combinations of coffee and various flavors to provide a variety of options for different times of the year.
I created this Paleo Peppermint Latte and homemade coffee creamer last fall, and it's been a hit ever since. Be sure to pin it and give it a try.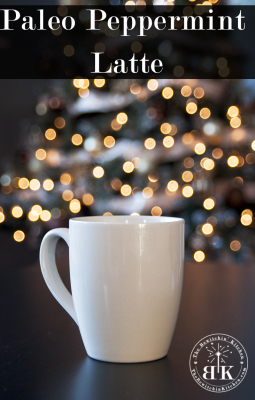 Latte Recipes Roundup:
1. Homemade Pumpkin Spice Latte | Live Simply – This is full of the flavors of fall. Coffee, cream, and pumpkin spice. So nice!
2. Biscoff Caramel Latte | 52 Kitchen Adventures – A Caramel Latte is a dream in a cup. Decadent and creamy. Full of amazing latte flavors.
3. Butterbeer Latte | Practically Functional – For all our Harry Potter fans….the Butterbeer Latte is amazing. Rich and creamy. Perfect for those colder days when you need a pick-me-up.
4. Iced Maple Pumpkin Spice Latte | The Bewitchin' Kitchen – made with maple syrup, canned pumpkin, and almond milk, this recipe is a healthier latte with the same amount of amazing flavors.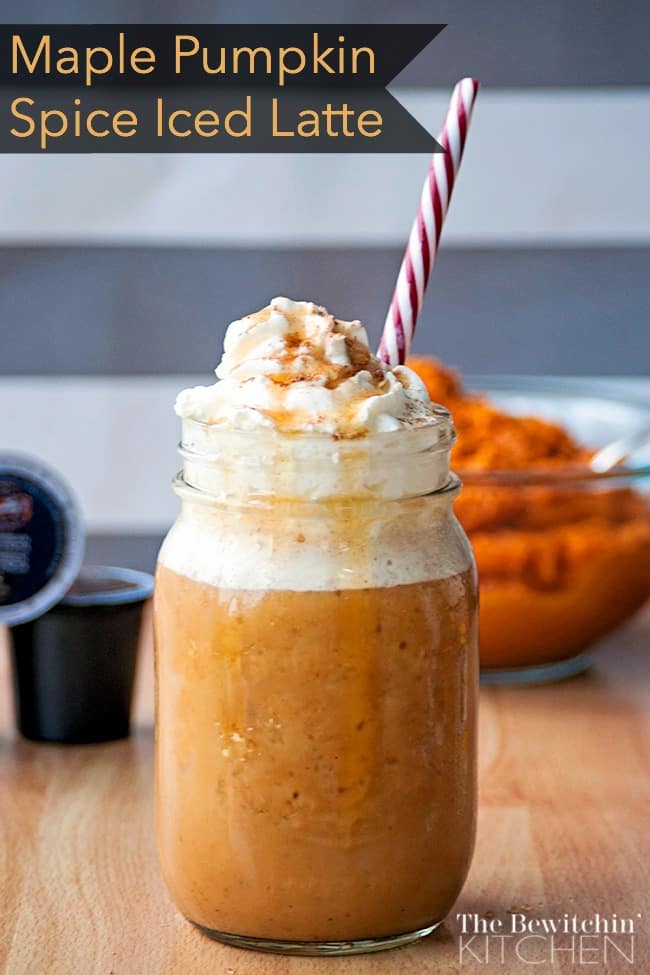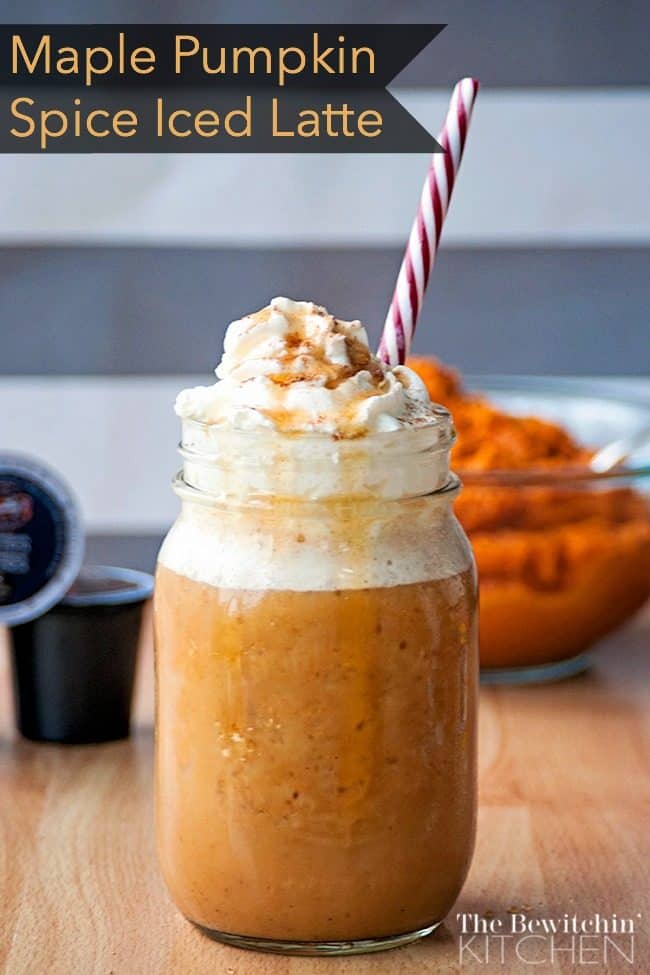 5. Starbucks London Fog Latte | Living Better Together – The perfect copycat of the Starbucks treat.
6. Peppermint Mocha Latte | Comfortably Domestic – A holiday masterpiece. Perfect for Christmas morning.
7. Hot Buttered Latte With Kahlua | Major Hoff Takes a Wife – Mmmm…a boozy latte is exactly what you are looking for.
8. Eggnog Matcha Green Tea Latte | Midwest Love Fest – Unique flavors in this holiday coffee drink that are sure to please.
9. Pumpkin Chai Tea Latte | Love Bakes Good Cakes – An amazing Thanksgiving drink to add to that special meal.
10. Vanilla Soy Matcha Latte | The Garden Grazer – A vegan latte masterpiece. So good.
11. Sweet Potato Latte | Not Quite Nigella – This sounds a bit weird, but it's actually a really unique latte with a ton of flavor. Give it a try!
12. Lavender Latte | From Me to Vuu – a non-dairy latte for our lactose intolerant crowd.
13. Chocolate Protein Latte | Nikki's Plate – A protein packed breakfast latte to get your day started right.
14. Coconut Kahlua Latte | Confectionalism – This shouldn't be legal. A creamy, boozy latte with coconut. Sign me up.
15. Caramel Mocha Latte | Melanie Makes – A rich and creamy cold brew coffee with amazing flavors.
16. Caramel and Chocolate Latte | Mom's Dish – Nespresso latte that is sure to please.
17. Dairy Free Gingerbread Latte | The Bewitchin' Kitchen – my own concoction that brings a gingerbread zing to this dairy free latte.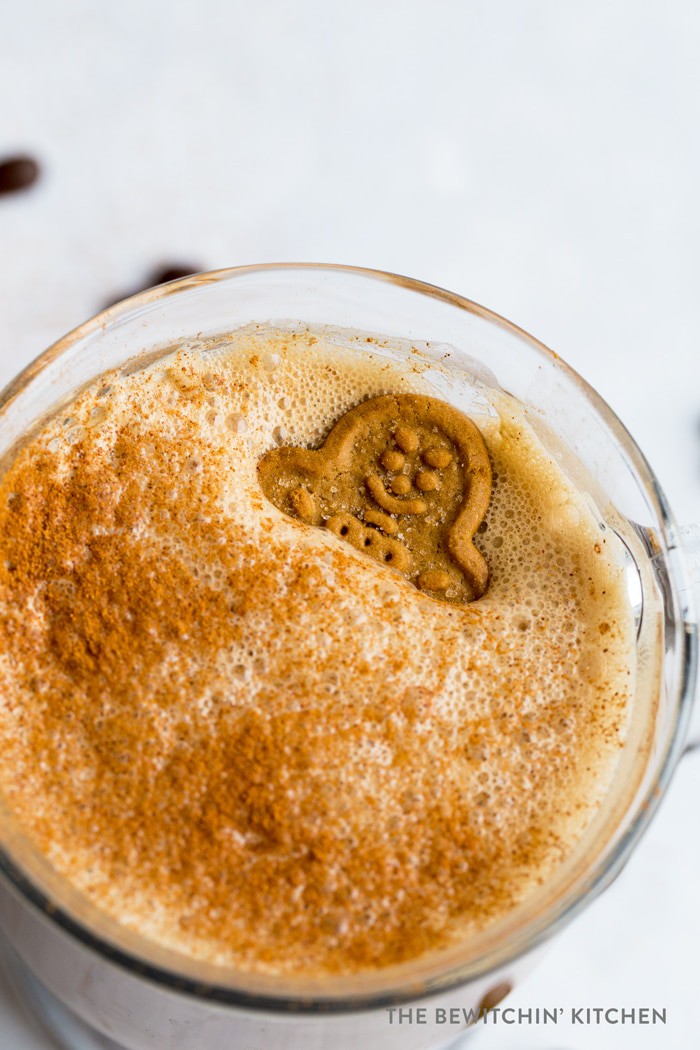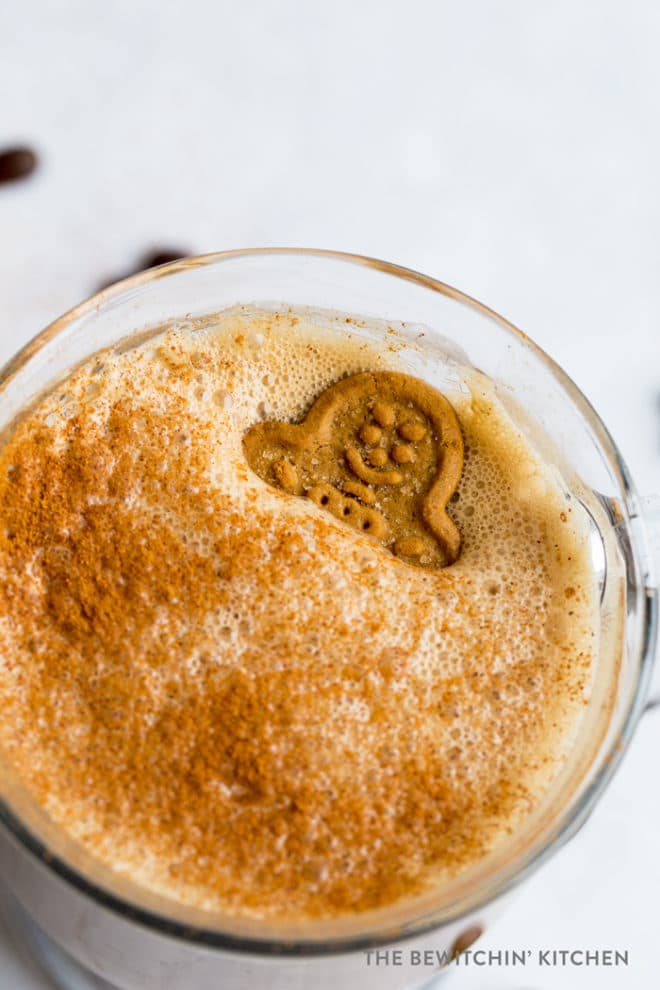 18. Iced Chai Tea Latte | Baking Mischief – A chai tea base that can be made in 5 minutes.
19. Dairy Free Peanut Butter Latte | Chelsea Joy Eats – Who doesn't love peanut butter! When mixed into this unique coffee drink, it's simply magical!
20. Vanilla Matcha Latte | The Bewitchin' Kitchen- This gorgeous matcha latte tastes like a creamy sweet tea. With a low calorie, dairy free option, this drink packs all the health benefits of antioxidant-packed matcha.
21. Maca Latte | The Bewitchin' Kitchen- This Maca coffee latte has a dose of maca root powder with a few spices blended in for flavor. The taste has a slightly nutty and cinnamon flavor and the health benefits are amazing!
What are the ingredients for a latte?
The primary ingredients are coffee (can be cold or hot brewed), some kind of cream like milk, creamer, or almond milk, and a flavoring of your choice. Many people choose chocolate, caramel, or various types of sweet sugars and spices to make the latte unique.
Can I make latte with regular coffe?
Absolutely. Lattes need a coffee base. That blend can be a hot or cold brew. We recommend creating a stronger brew to make the boldness of the coffee more prominent and ensure the other added flavors don't overpower the coffee flavor. Espresso is the preferred coffee base, but in reality, about any coffee can be used.
Is a latte just milk and coffee?
Coffee and some kind of steamed milk generally make up the base to any latte recipe. There is more to it than that though. Espresso can be an important part to keeping that coffee flavor just right. You can also add a variety of flavors to make the drink more unique and wonderful.
Don't forget to check out 10 caramel recipes that will leave you drooling.
Looking for more great ideas? Click here to follow me on Pinterest!
Visit Randa | The Bewitchin' Kitchen's profile on Pinterest.