Philips Avent Breast Pump
A Philips Avent Breast Pump was a lifesaver with my two babies. This double electric breast pump is lightweight, powerful, comfortable, and convenient — feel free to walk around thanks to the rechargeable battery.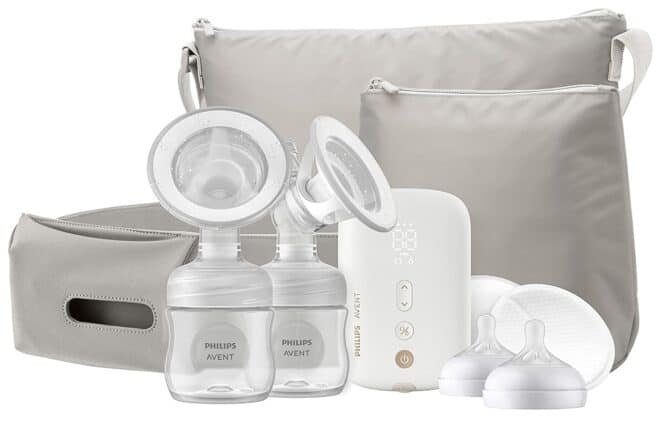 Disclaimer: I am an Amazon affiliate and may earn commission based on purchases.
With my first baby, I struggled with the most natural thing a mother is supposed to be able to do for her child: nurse. I thought breastfeeding would be a beautiful, calming, bonding time, but it turned into tears, frustration, and worry. I was not producing enough milk, and my baby was losing weight.
At that time, I had a single electric pump rather than a double electric breast pump, and I still wasn't yielding enough. With an overwhelming feeling of guilt and failure, I switched to full-time formula feeding.
It took time to come to terms with it, but in the end, baby and I were much happier. I soon learned that a full belly meant a happy baby whether it was breastmilk or formula!
Philips Avent Breast Pump
Fast forward to baby #2. Again, I was determined to exclusively breastfeed, but I wanted to be better prepared for the challenge. I wanted to try a breast pump that was double electric this time, so I got the Philips Avent Double Electric Breast Pump.
The Avent Philips Breast Pump mimic's a baby's combination of suckling and massage for optimal pumping results, and the soft silicone flanges adapt to fit your individual size and shape comfortably.
The entire pump is lightweight and portable for mamas on the move — a rechargeable battery means you don't have to be plugged into a wall. Freedom!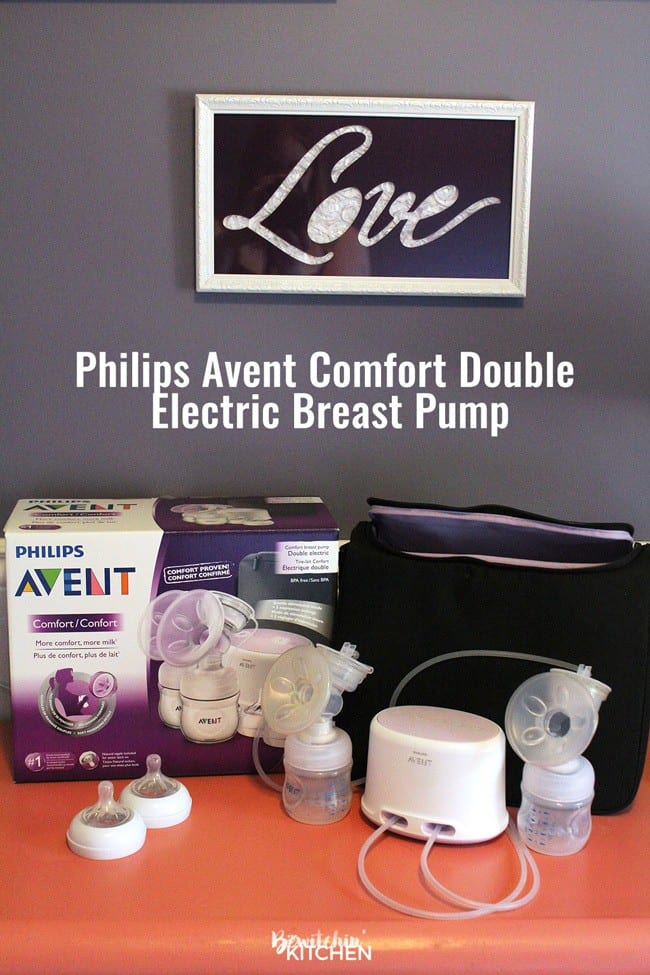 Plus, there are only a few parts — which makes for easy setup and sterilization. The convenient kit comes with everything you need to get started, including a carrying case and bottles to pump directly into.
Why You'll Love Your Avent Breast Pump
Rechargeable Battery – Do your dishes (or your hair and makeup) or simply lean back and get comfortable since you don't have to be plugged into the wall
Double Electric – This breast pump is double electric, making for quicker, more efficient pumping
Philips Avent – You get the quality you expect from a trusted brand with your Philips Avent Breast Pump
How to Maximize Your Double Electric Breast Pump Results
Take Advantage of Your Equipment's Features
It goes without saying that you'll see the best results if you're using all of the features your breast pump double electric device provides. For instance, only pumping one side at a time reduces the suction and only increases the time spent pumping.
Take the time to explore the different expression and stimulation levels to find what works best with your body. There are a ton of combinations possible for complete customization.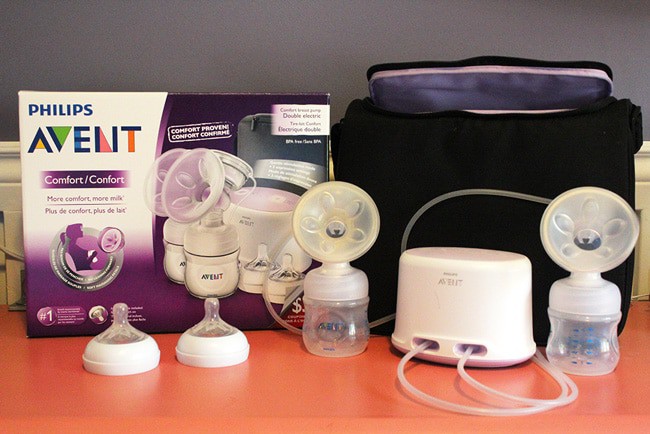 Help Out Your Equipment
Utilize breast compressions to help empty your milk ducts as your machine does its thing.
Warm compresses before pumping may also help get things moving before you even strap up. There are loads of products out there just for this purpose, or you can simply make one at home.
Try to Relax
A watched pot never boils, and the same is true for pumping breast milk. The stress of constant monitoring really can affect your production!
So sit back, relax, and watch an episode of your favorite show (or close your eyes for a quick pump nap!) and let your Avent Breast Pump do what it was meant to.
Final Thoughts on the Philips Avent Breast Pump
I'm so glad I found this pump! From having to formula feed my firstborn to being able to pump and breastfeed with my second was a huge shift. The difference was my Avent Breast Pump.
The single pump I had from another brand let me down in the past, and this time around was a completely different experience. It just goes to show that not all pumps are created equal!
I highly recommend the Philips Avent Breast Pump for anyone who may be struggling as I did with my first child.
Frequently Asked Questions About the Avent Philips Breast Pump
Why is it better that this breast pump is double electric?
Research shows that double pumping drains the breasts better and makes you more efficient in your letdown and production. In fact, they found that double pumping produced 18% more milk in a 15-minute pumping session compared to single pumping.
Plus, it saves you so much time! Instead of needing to pump for 15-20 minutes on each side, you're able to pump for 15-20 minutes total.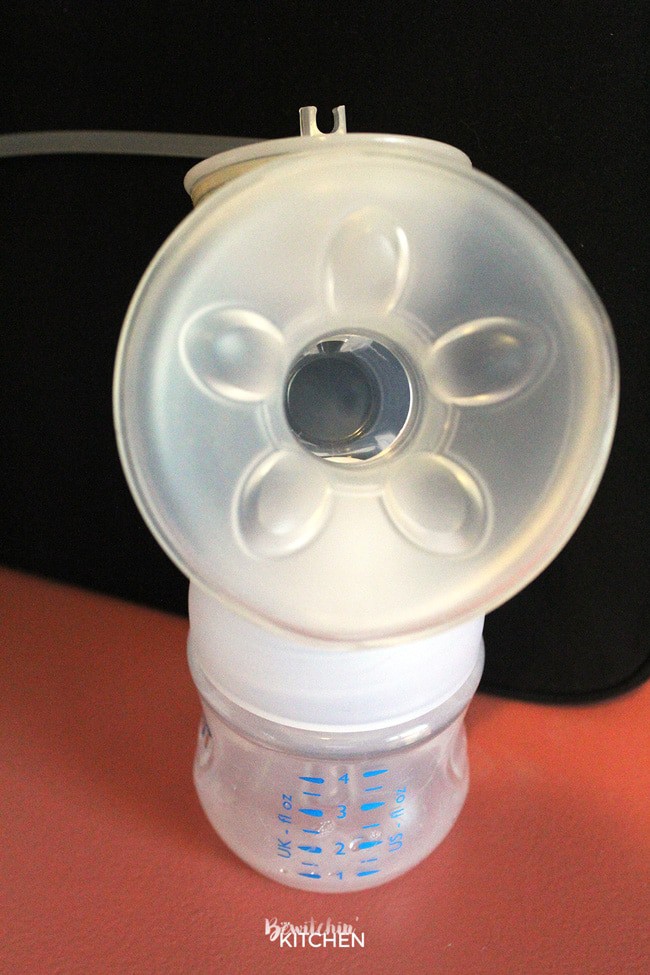 How often do I need to clean my breast pump?
After every use, your pump kit should be wiped down and washed according to the manufacturer. A general rule of thumb is to wash any piece that comes into contact with your breast/breast milk with soap and water.
Sanitizing is especially important for young infants under 2 months old, those who were born prematurely, or those experiencing health issues. Sanitize these pieces once daily. Daily sanitizing of pump parts may not be necessary for older, healthy babies if the parts are cleaned carefully after each use.
More Nursing and Breastfeeding Posts