Philips Avent Comfort Double Electric Breast Pump GIVEAWAY #LoveIsInTheDetails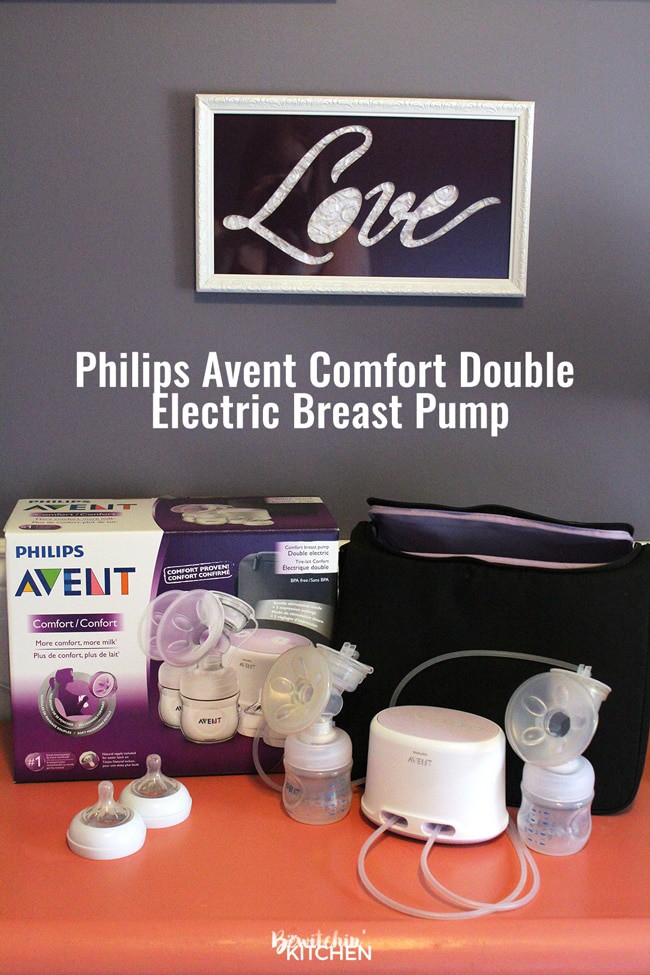 With my first baby I struggled with the most natural thing a mother is supposed to be able to do for her child, nurse. Breastfeeding was the most stressful challenge I faced in this first weeks with a new baby. I thought breastfeeding would be a beautiful, calming, bonding time but it turned into tears, frustration and worry. I was not producing enough milk and my baby was losing weight. I sent my husband out to buy tea and a breast pump in hopes to boost my supply. I then had a single electric pump but still was not yielding much. With an overwhelming feeling of guilt and failure, I switched to full-time Formula feeding. It took time to come to terms with it but in the end, baby and I were much happier. I soon learned that a full belly be it breast milk or formula meant a happy baby which in turn makes for a happy Momma!
Fast forward to baby #2. Again I was determined to exclusively breast feed but I wanted to be better prepared for the challenge so when I was given the opportunity to review the Philips Avent Comfort Double Electric Breast Pump I jumped at the chance.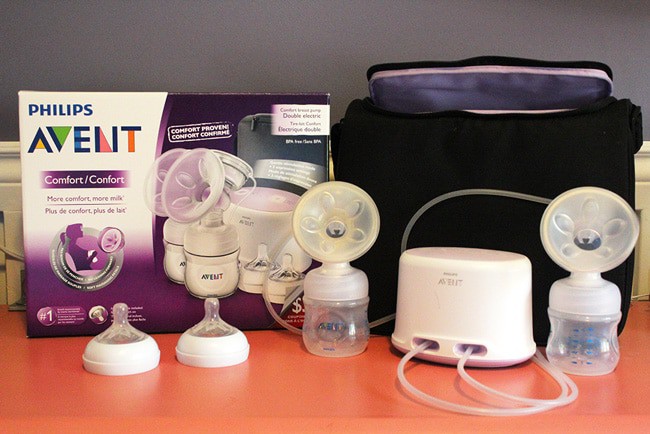 The pump arrived before my son was born and I was excited and eager to be able to start pumping immediately after getting home from the hospital to help my milk supply. The Avent Comfort Double Electric Breast Pump was easy to sterilize as there wasn't a lot of removable parts to worry about. The entire pump is lightweight with a small compact base making it easy to take if you needed it in a different room or were taking it on a trip or to work (but please remember it does need to be plugged into an outlet).
Once I was set up I got prepared and actually tucked both sides into my tank, I was able to pump hands free. I was able to sit in a comfortable, upright position as the design of the pump does not spill milk back (which in other brands, forces the mom to lean forward during a pumping session or as you remove the flanges when you are done).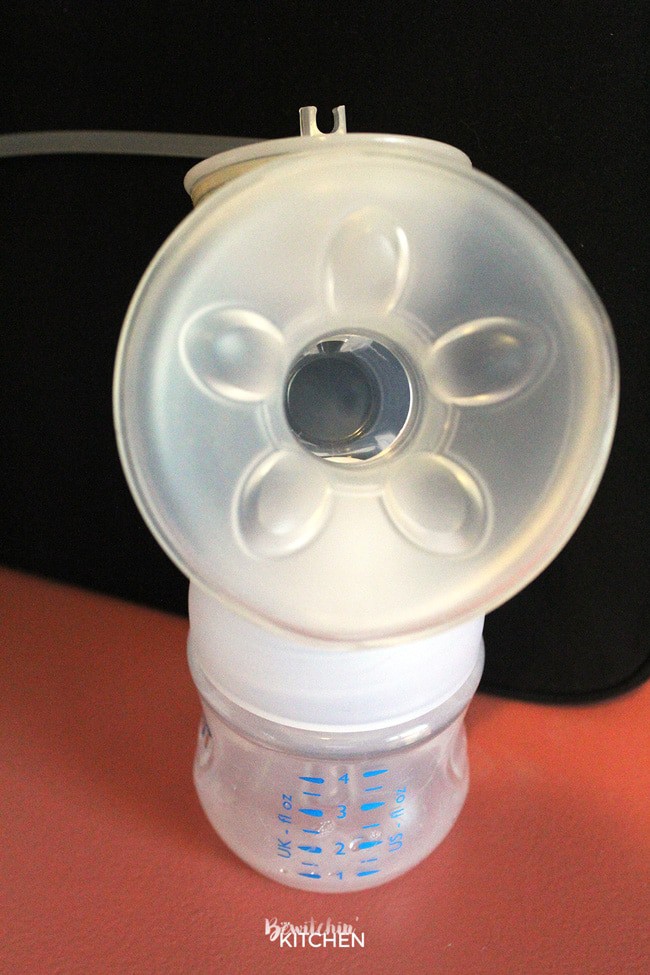 The breast cushion was soft and comfortable and has a petal design that works to stimulate milk let down just as a baby would. I had forgot how exhausting pumping + nursing is. Having a double pump definitely saves precious time that we all hold so dearly for sleep!
Unfortunately, I seemed to have gotten a faulty pump and was only able to use it a few times before it stopped working. Avent has been great and is replacing the pump for me with zero hassle. That right there shows that #loveisinthedetails. Customer service is huge on my list and Avent's customer service has been fabulous. I always find that I am willing and happy to use a product that a company stands behind and takes care of its customers which I feel Philips Avent has done. In the
In the mean time, while waiting on a new pump I had to return to using my single electric pump. The difference is huge. The Avent Comfort Electric Breast Pump had much better suction resulting in a bigger supply of milk and obviously being a double I was able to pump more in less time. I still have not been able to produce enough milk to sustain my babies needs but having a pump that helps me to maximize my personal production and minimize the time spent doing so removes a lot of stress. I was happy to give my babe as much of my milk as I could.
If you are a mom looking to increase your supply without losing all of your time between feeds or you are looking to exclusively pump then I recommend you look into theAvent Comfort Electric Breast Pump. I look forward to receiving my replacement pump and resuming with the time-saving pumping sessions.
To learn more about the Double Electric Comfort Breast Pump visit the Avent website.
Avent Comfort Double Electric Comfort Breast Pump Giveaway!
Enter to win your own Avent Comfort Double Electric Breast Pump!