Southwest Sirloin Chili
My recipe for Southwest Sirloin Chili happened completely by accident. However, I'm really happy that it happened as I created a familiar recipe with all new flavor.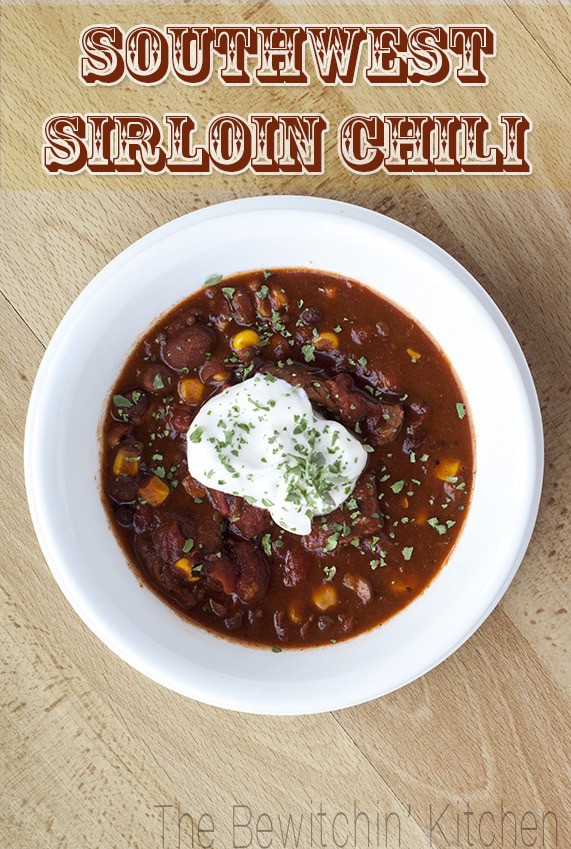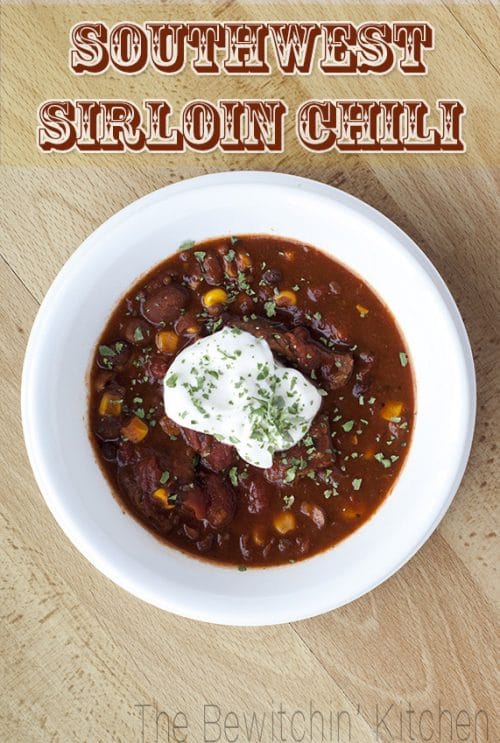 I was making one of my family's favorite meals (Turkey Chili) when I realized that I didn't have any ground turkey. I did have time to run to the store, but honestly – I really didn't want to. I was having a blissful and lazy day in my PJ's and I didn't want to ruin it. So I took a quick peak in my freezer and saw I had stew meat.
Good enough.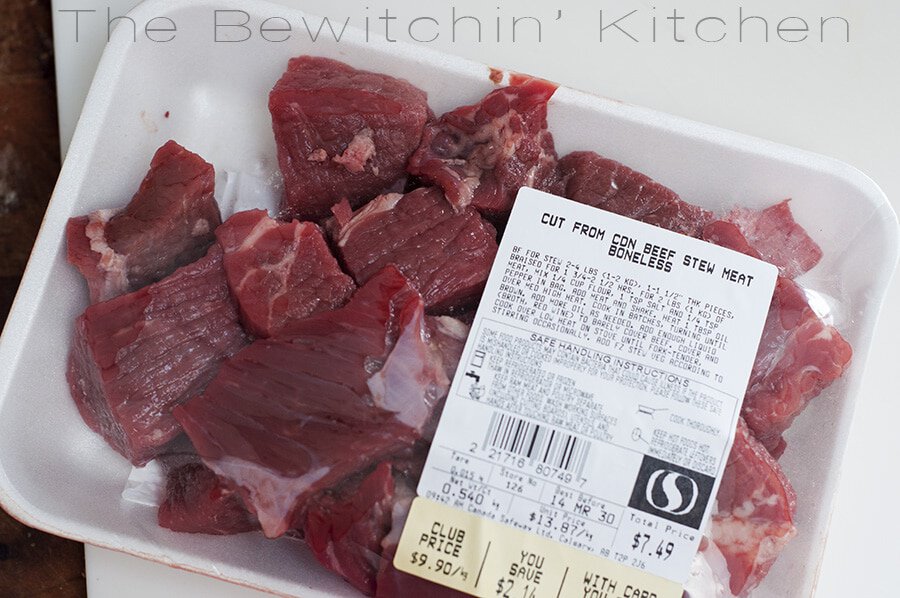 I have never had chili this way before. I'm used to it with either ground beef or turkey, so I was curious on how this was going to turn out.
I still used the ingredients from the Turkey Chili recipe, so I wasn't expecting a huge difference – but there was!
The flavor of the chili was richer and the beef brought a whole new bunch of flavors to the meal. My husband prefers this version over the turkey one, I'm the other way around. So I guess from now on there is going to have to be a compromise and I'll have to switch back and forth each time I make it.
Southwest Sirloin Chili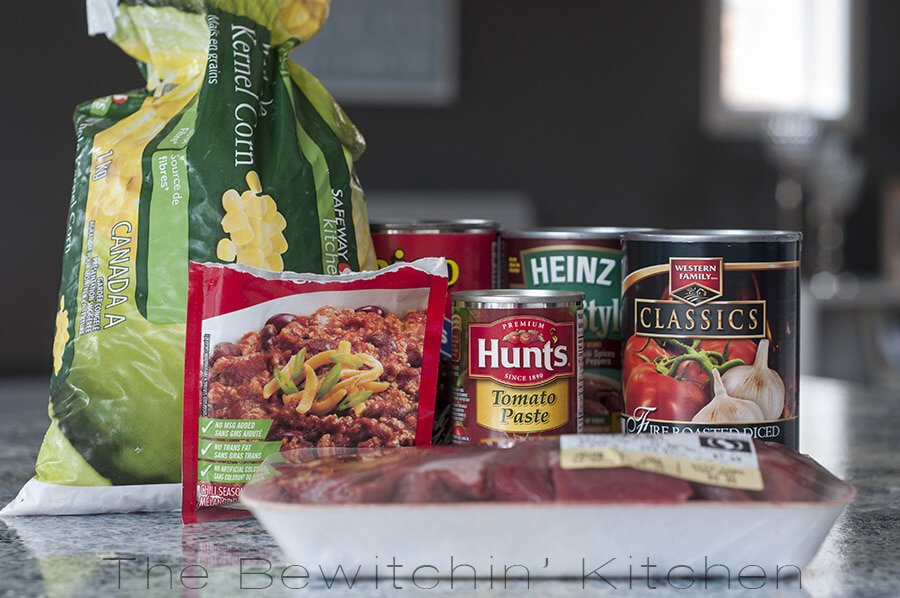 Southwest Sirloin Chili
This Southwest Sirloin Chili is a classic dish the whole family will enjoy!
Servings 4 people
Calories 476kcal
Ingredients
1 package of stew meat about a pound
1/2 package of your favorite chili seasoning or make your own
1 cup  frozen corn
1 can black beans drained and rinsed
1 can chili beans I used Heinz Chilli Beans
1 can diced tomatoes with juice
1.5 tbsp of tomato paste
1 cup water
Instructions
Cook up the beef sirloin, and drain the fat when done.

Add the rest of your ingredients and bring to a boil. Then turn down to a simmer for at least 25-30 minutes. The longer you leave it, the better it is.

Taste and adjust your seasonings, I find that every pack of seasoning is different and sometimes I add more.

Top with desired toppings: greek yogurt, cheese, cilantro.
Nutrition
Calories: 476kcal | Carbohydrates: 62g | Protein: 42g | Fat: 9g | Saturated Fat: 3g | Polyunsaturated Fat: 2g | Monounsaturated Fat: 3g | Cholesterol: 70mg | Sodium: 1451mg | Potassium: 1925mg | Fiber: 19g | Sugar: 10g | Vitamin A: 6880IU | Vitamin C: 20mg | Calcium: 161mg | Iron: 11mg
Follow On Pinterest
Follow @bewitchinkitchen On Pinterest for more delicious recipes!
More Chili Recipes: