Weekly Meal Plan Download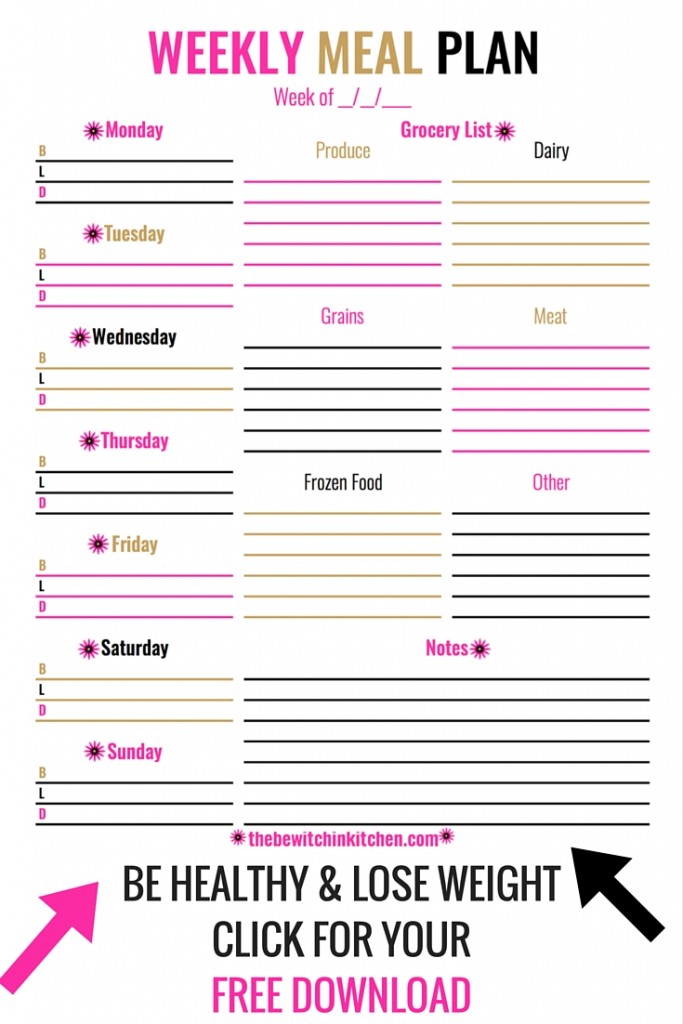 Whenever I have a productive week I usually have one common denominator, meal planning. I wanted to share this: a free meal plan download and printable worksheet.
If you're curious as to how I meal plan, I do have a video planned. It's a great system that allows me to try new recipes, explore new blogs and eat towards my health goals.
Meal planning is something that I like to do, I really mean it. I'm also a big fan of meal prepping (but I'll get into that another time). Whenever I meal plan, I feel accomplished. Accomplished and knowing that I will have a healthy week ahead.
Meal Plan Download
It's easy to access the meal plan download, either head here or click the images to be taken to a dropbox file. You can download the PDF from there.
CLICK THE MEAL PLAN TO DOWNLOAD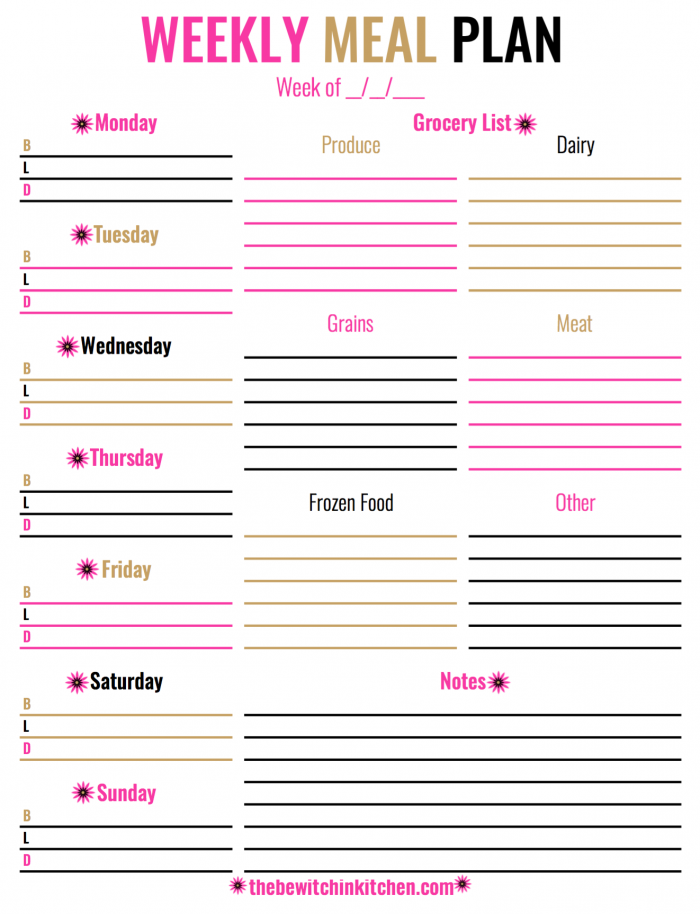 Be sure to download this free weekly meal plan download, and let me know what you'll be cooking up this week in the comments!
If you're looking for some great meal ideas check out my Bewitchin' Recipes board:
Follow Randa @ The Bewitchin' Kitchen | Recipes, Family, Health |'s board Bewitchin' Recipes on Pinterest.
Other Meal Planning Resources on The Bewitchin' Kitchen: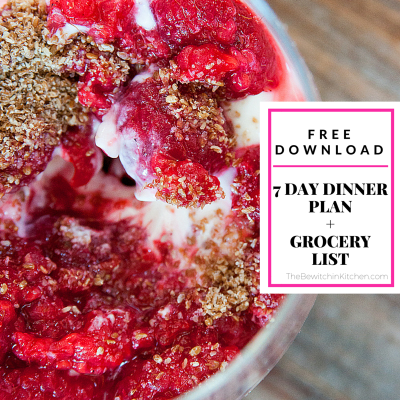 Free 7 Day Dinner Plan + Grocery List  – this is a free ebook I put together for my e-mail subscribers, enjoy!
Paleo Meal Plan – this is a great resource with amazing recipes.
3 Day Fresh Meal Plan + Shopping List + Guide
Hammer and Chisel Meal Plan Coming soon, the meal plan is done! I now have to stop being lazy and write the actual post.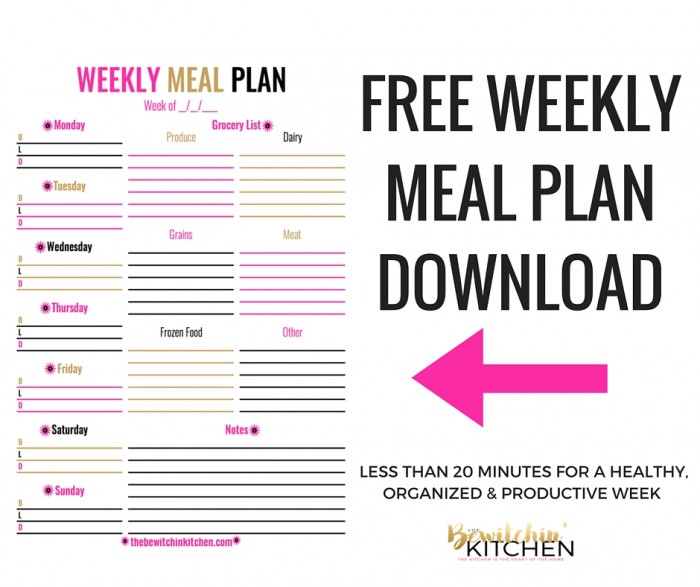 So leave me a comment and tell me…
Do you meal plan? If so, what's for dinner this week?