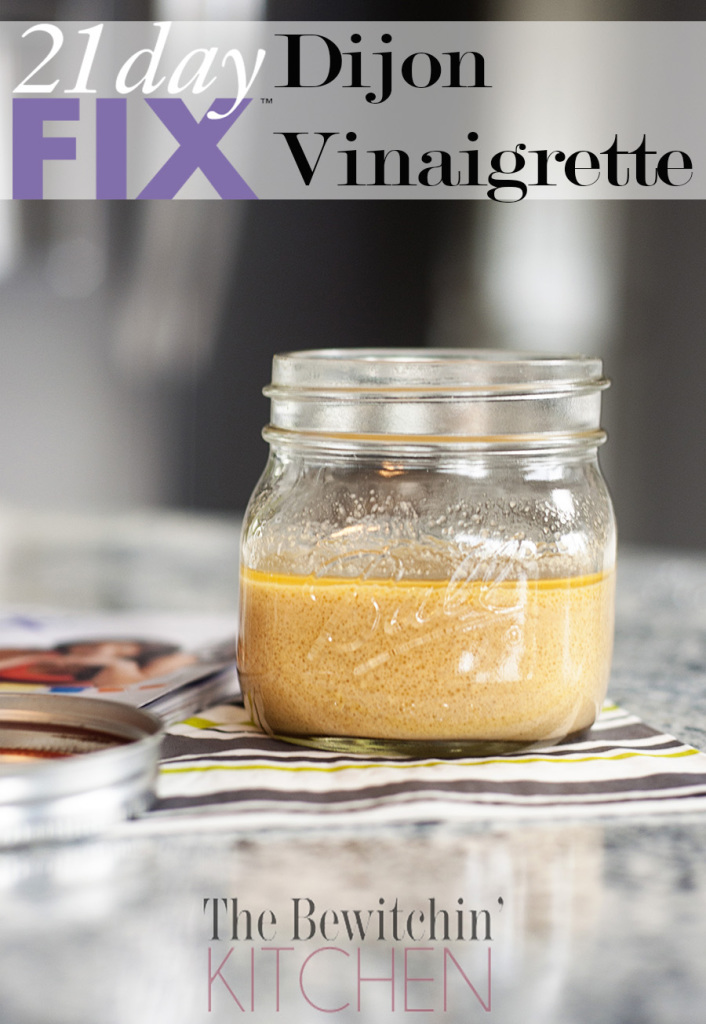 I have a new favorite vinaigrette, and it's homemade! This Dijon Vinaigrette takes a minute to make, and I do it every week.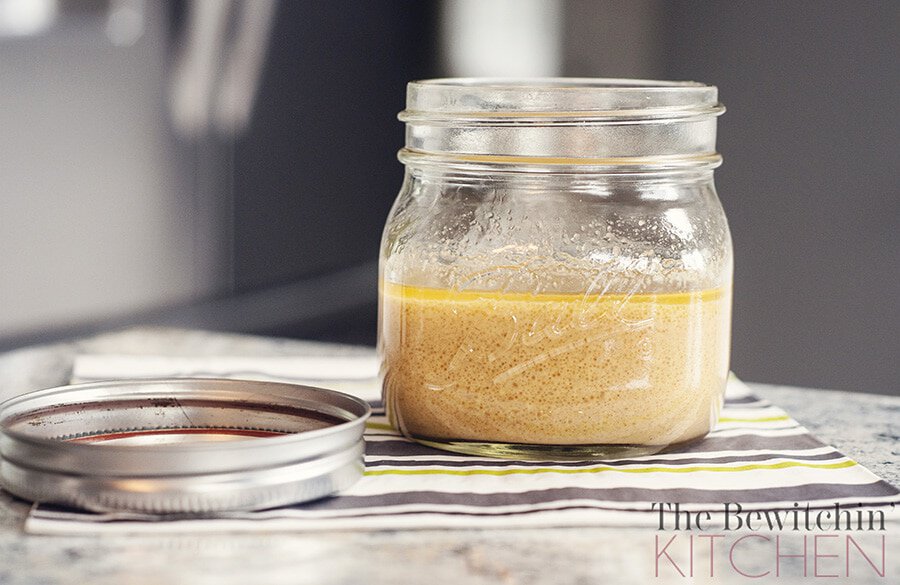 This recipe comes from the 21 Day Fix eating plan and guidebook. There are not too many recipes in there, but this is one of them and it's my favorite. I serve this dijon vinaigrette over salads, steamed vegetables and it's a really good marinade as well.
If you're not sure what the heck I'm talking about when I say the "21 Day Fix", you can read about it here. You can also find my results and a little more information on my 21 Day Fix Page (it has all my archive posts). In a nutshell, the 21 Day Fix helps you get into the habit of eating well and working out (it takes 21 days to make or break a habit). The whole point is to be eating REAL food and eliminate the processed stuff out of your diet.
I have always loved homemade dressings, but I never did bother too often because the pre-packaged ones were really convenient when I was in a rush (I'm looking at you Italian). I no longer have that excuse. This takes under a minute to make, I simply add the ingredients, shake and chill. It's all about preparation. I put it together on a lazy Sunday and I'm good for the week!
It's so good.
Dijon Vinaigrette – 21 Day Fix Approved
From the 21 Day Fix Eating Plan
1 minPrep Time
1 minTotal Time
Ingredients
3 tbsp red wine vinegar
3 tbsp lemon juice (fresh is best but I use concentrated most of the time)
3 tbsp Dijon mustard
2 cloves garlic, minced
1/4 tsp sea salt
1/4 tsp black pepper
6 tbsp extra virgin olive oil
Instructions
In a glass mason jar (or a medium Tupperware bowl works fine as well) combine all the ingredients.
Place lid and shake until it's mixed. If you're using a bowl, just whisk it for a few seconds.
Store in the fridge, covered and take out 30 minutes prior to serving so it softens a bit. Or, if you forget to do that (like I always do), zap it in the microwave for 5 seconds.
http://www.thebewitchinkitchen.com/dijon-vinaigrette-21-day-fix-approved/
Randa Derkson | The Bewitchin\\\\\\\' Kitchen
This recipe makes eight servings, each serving being roughly 2 tbsp (or for those doing the fix one ORANGE container).
This is the only vinaigrette/dressing that I have ventured into making for the past three weeks but I am planning on attempting a few others from the book and I'll make sure to post those as well. There are options for vinaigrette's, as well as creamy dressings.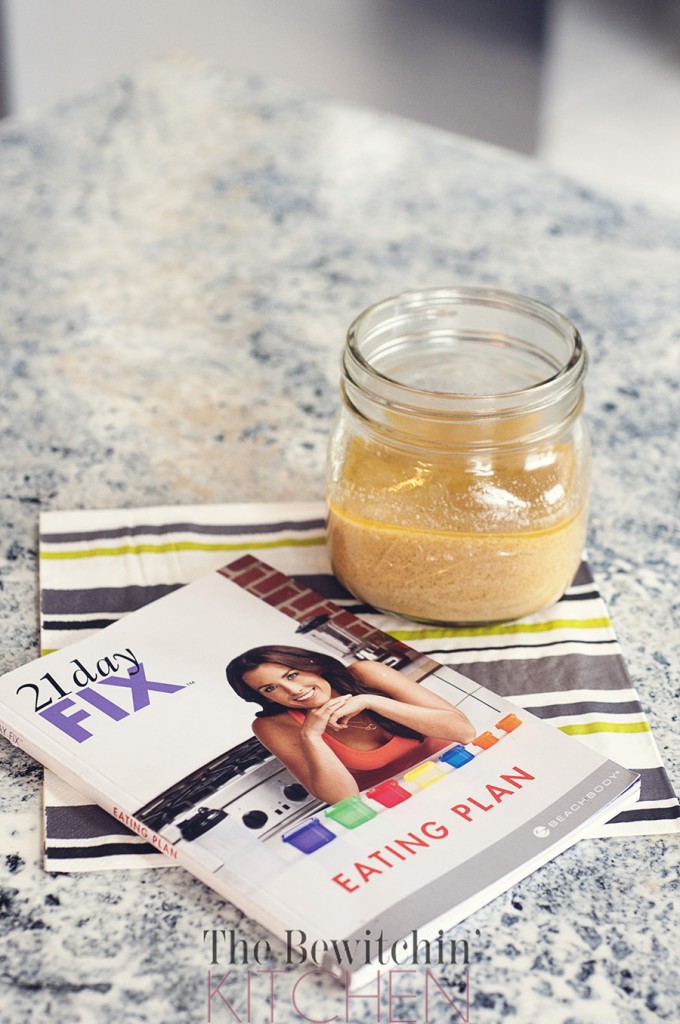 Do you make homemade dressings? If so, what's  your favorite recipe?
Looking for more great ideas? Click here to follow me on Pinterest!
Visit Randa | The Bewitchin' Kitchen's profile on Pinterest.