10 Ways to Get 10,000 Steps a Day For Fitbit
Whether you're a commuter or you work from home, you CAN get your steps in! Here are 10 ways to get 10,000 steps a day.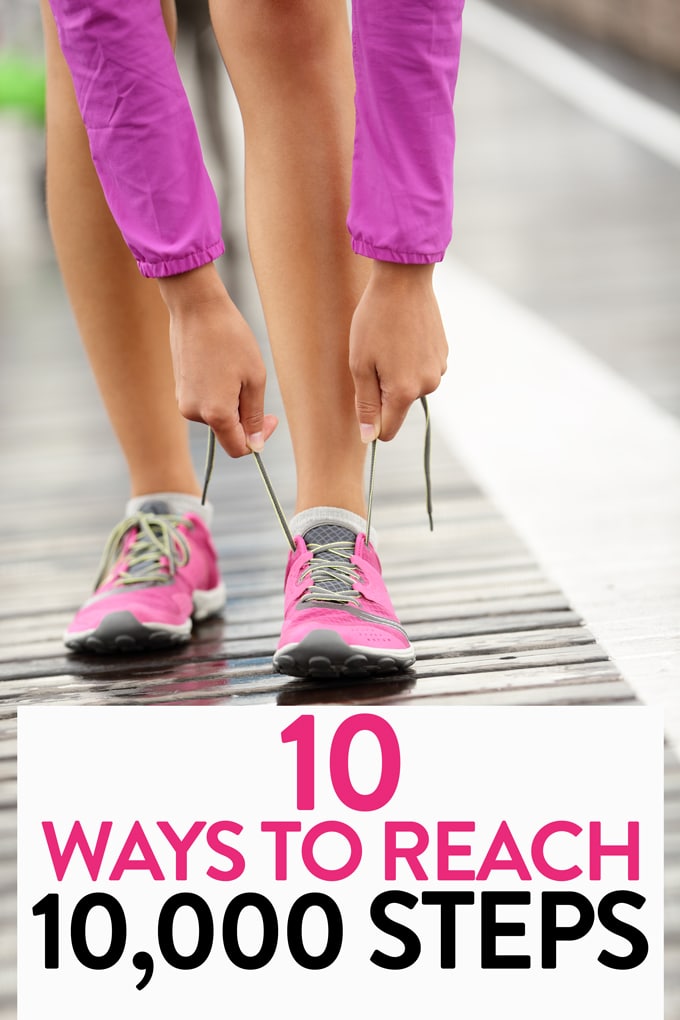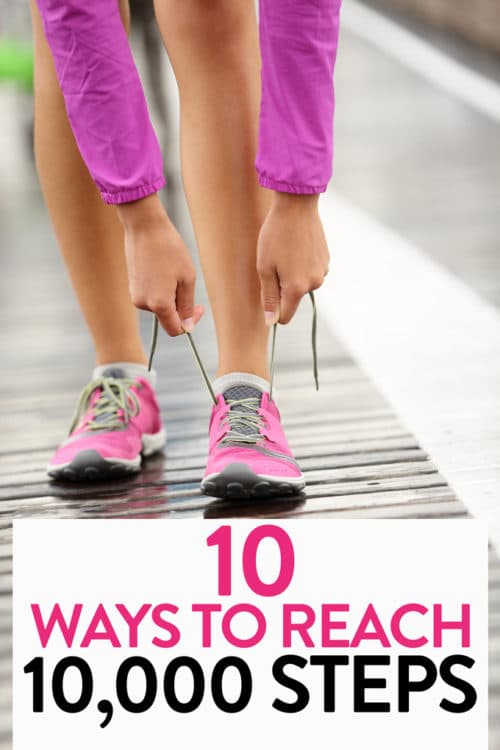 10 Ways to get 10,000 Steps a Day
This post contains affiliate links.
The average daily step count for most people is just a hair over 5,000 so the jump to 10,000 might seem like an impossible task. The key, however, is to break it down into bite sized pieces!
These ways to get 10,000 steps don't include your regular workouts so if you use these tips, you'll hit 10k steps in no time!
Related: 21 Day Fix Extreme Results.
Tools to track your steps:
I recently purchased the Fitbit Blaze
and I love this little guy, however, if you don't have one your phone probably has a pedometer built in (Apple Health or you can find an app)!
1. Schedule your time
Walking to the store, the library or other daily tasks take longer on foot but are totally feasible if you take the time to schedule yourself properly! Using Google Maps, you can see how long it will take you (roughly) to walk to your destination, so you can plan your time accordingly! If time permits, take the long way around!
2. If you drive for your commute or daily tasks
Park farther away from your destination than usual. Wherever you drive and park your car—the school, the mall, the grocery store, the dentist's office—don't fight others for those front row spaces but park in the farthest corner, away from your goal. If you're shopping at multiple places, do trips back to the car to put packages in your trunk, gaining steps each time.
If you're a public transit user
Get off a stop early and walk the rest of the way! It's an easy way to fit in the extra steps that you want to get in without taxing your time or your day!
3. Find hacks around the house
Since I started tracking my steps, I find little hacks to get my steps in. When my FitBit buzzes because I've been at my computer too long – I get up and walk the minimum 250 steps. When the microwave zaps my lunch, I do loser laps around my island. When I have to use the bathroom, I don't go to my nearest mainfloor washroom, I climb the stairs to my ensuite.
4. Walk the kids to school
Getting your kids to school can be a hair raising experience if you're running behind schedule but if you set back the clock ten minutes, so that everyone is a little ahead, you can do the school run on foot, which is good for you, good for them and good for the community, with fewer cars blocking up the school route!
5. Always take the stairs
While this one might seem obvious, sometimes we don't even think about it and just mindlessly head for the escalator. At the office, the mall, even at home in your apartment building, taking the stairs instead of the elevator or an escalator is that many more steps in the bank!
6. Dance like nobody's watching
Need to de-stress a little? Throw yourself an impromptu dance party in the living room: turn up your favorite tunes and dance your way to extra steps and a lot less tension in your body!
7. Chores and tasks
When the weather is cooperating, it's a great time to mow the lawn or rake up all the leaves. Adding a little of that into your day adds steps and spending time outdoors is known to be a solid way to take your stress levels down a level or two.
Even a good vigorous vacuuming of the house can add to your step count, so stop putting it off and get going! And forget multitasking! Don't try and carry the laundry, the soap, three baskets and a brush down the stairs at the same time. Instead, do several trips to add to your count.
8. Choose a walk
Tempting as it might be to sit on the sofa at the end of the day, or to stay hunkered down at your desk over your lunch break, get in the habit of saying no to those notions and go for a walk instead. It will reinvigorate you so you can finish your day and add to your step count in the easiest way!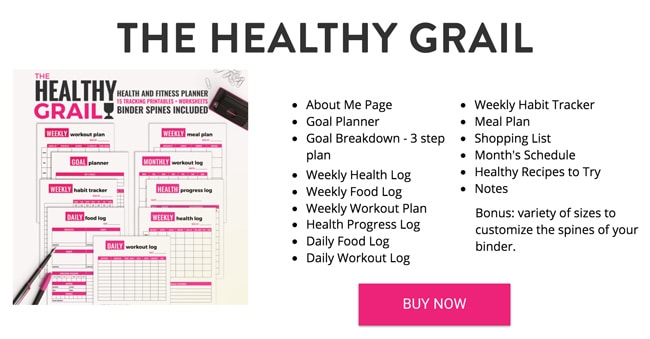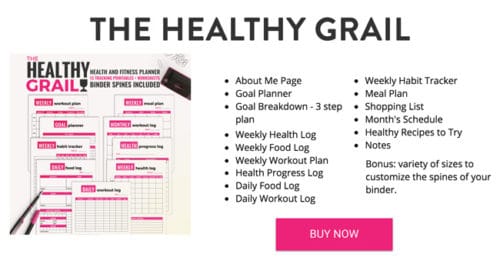 Don't forget to track your activity! Check out my Healthy Grail Health and Fitness Planner!
9. Start having walking meetings
Sometimes phone meetings and conference calls can be a real drag on your day so plug in your earphones with the microphone on them, and walk your way through your meeting. Whether indoors on a treadmill or outdoors in the sunshine, a meeting that doesn't require you to be in front of your computer can serve double duty!
10. Get a dog
Need a reason to go out the door and take a walk? A pair of eyes looking up at you, pleading for a 'walkies' will do the trick! Even the smallest of dogs needs a couple of walks a day, so if you're looking for motivation, you can find it in a furry four-footed walking companion.
If a dog isn't your thing, see if you can find a walking buddy. Having someone to hold you to your plans to go on a walk is the best motivation there is.
However you step, there's always a way to add more to your day. Have fun! Also, don't forget to check out these awesome and super fun health and fitness subscription box services.
What is your best Fitbit hack? Do you get in your daily 10,000 steps?