Baked Donuts Recipe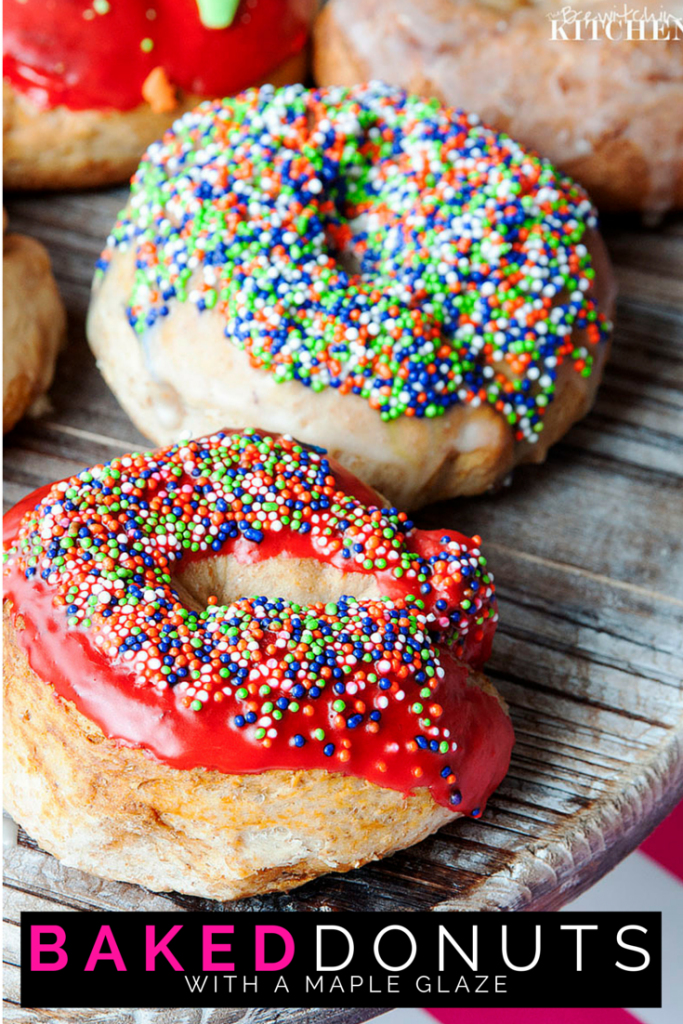 Have you ever had baked donuts? It may just be my new favorite thing to make (and my son's favorite thing to eat).
Here's a little disclaimer: I had no idea what I was doing. I didn't know where to start, so I decided to base it off a tried and true recipe from the blog: Maple Butter Cinnamon Rolls.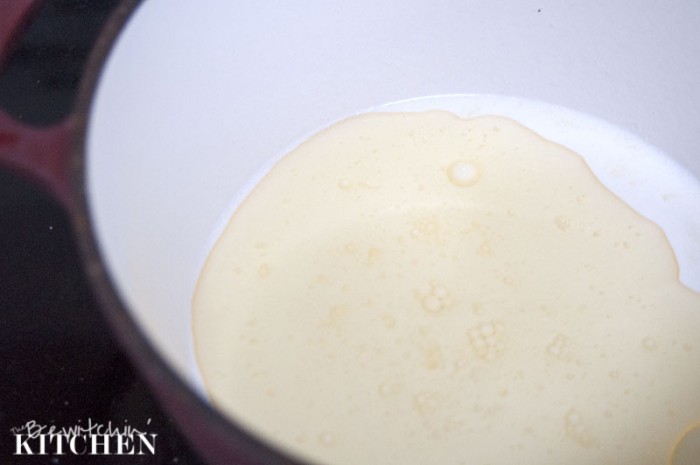 So it started off with me scalding the milk. Basically just bring the milk, sugar and oil almost to the point of boiling. You will see it foam at the sides, that's when you will remove it from the heat.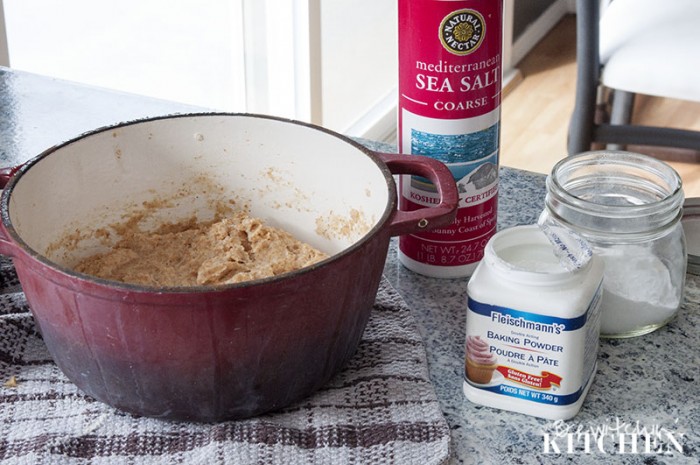 After the yeast (I use Fleischmann's Quick Rise Yeast), maple and flour have been incorporated you will add the rest of your dry ingredients.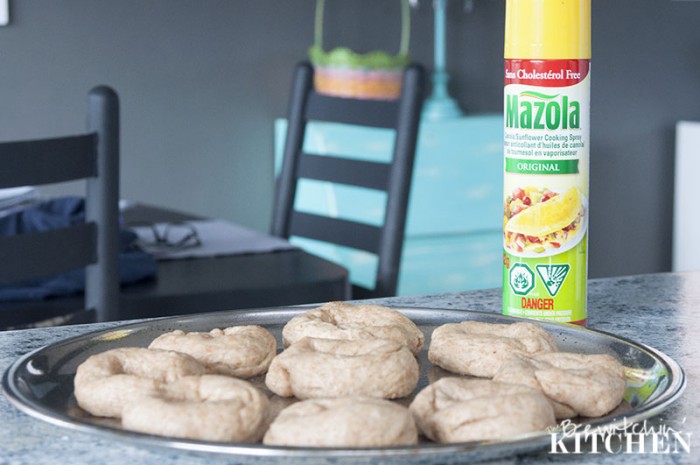 Spray a baking tray (I used a my stainless steel pizza pan) and shape your dough into donut shapes. You will not achieve perfection here, just think of them as "rustic".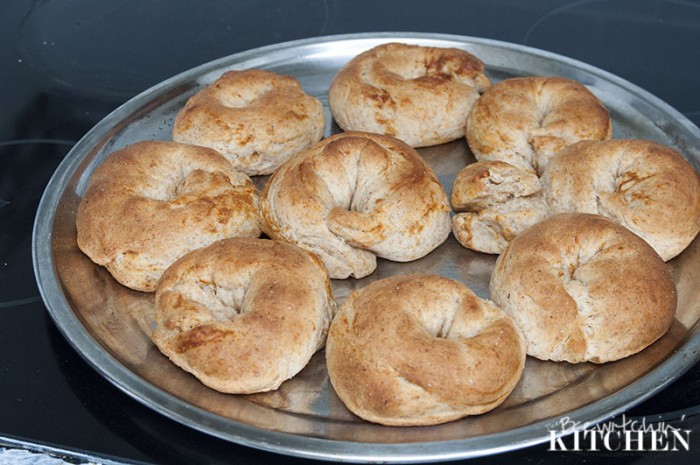 After rising and baking time, this is what you'll find. Sure, they may not look like the perfect donut but don't let that discourage you. All that matters is the taste anyway.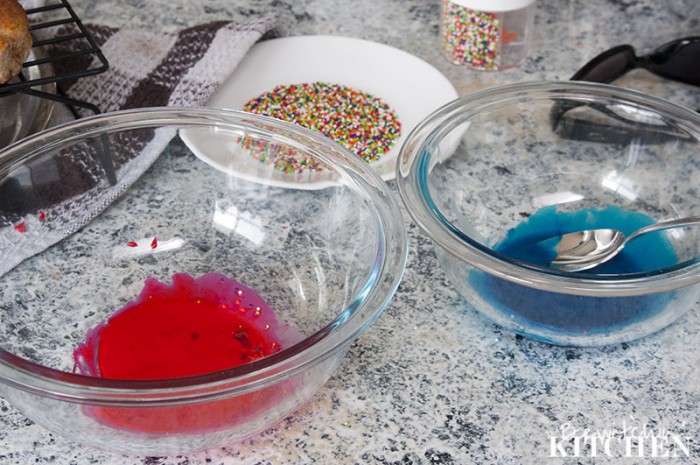 Now for the fun part: decorating. (This is where it's fun to bring the little ones in.) Get together a few bowls for different colors (just don't over color like I did on the red – yuck), arrange some sprinkles and have fun. Don't forget to leave some uncolored glaze in another bowl, the maple glaze is so delicious especially without the food coloring.
Cool the donuts on a cooling rack and when they're cool to the touch, you're ready to decorate. Just dunk the donut in the glaze, add your sprinkles and let dry.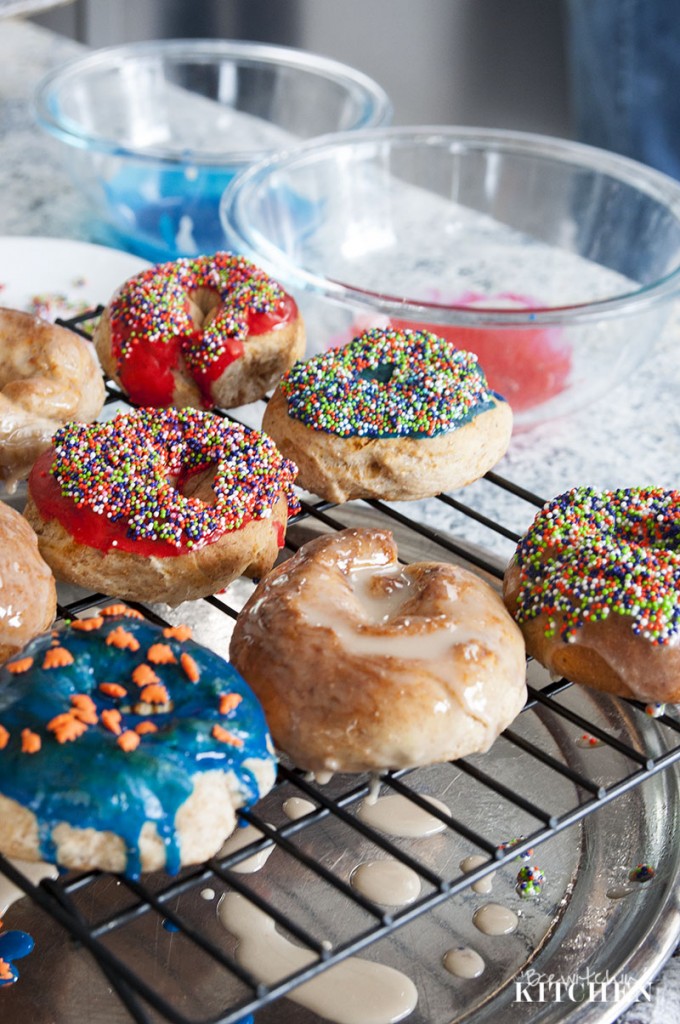 The glaze is runny, so when you flip it over to dry on a cooling rack make sure you have something underneath to catch the drips.
There you have it:
Baked Donuts.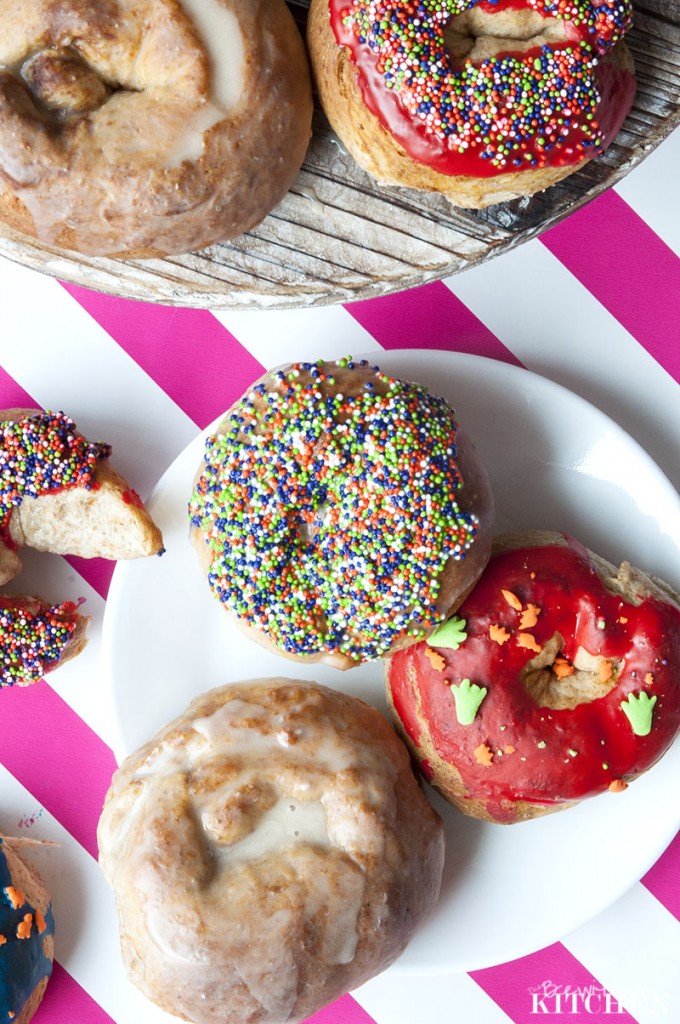 I'll stop teasing you now and give you the recipe:
Baked Donuts
Baked Donuts
Baked Donuts with a maple glaze. What a fun dessert recipe to make with the kids!
Servings 10 donuts
Calories 231kcal
Ingredients
For The Donuts:
3/4 cup 2% millk or just use 1 cup whole milk
1/4 cup cream
1/4 cup sunflower oil
1/4 cup sugar
1 tsp maple extract
1 pkg quick rise yeast
2 cups flour I used whole wheat
1/4 tsp Fleischmanns baking powder
1/4 tsp baking soda
1/4 tablespoon salt
For The Glaze:
1 cup powdered sugar
2 tbsp milk I used 2%
1 tsp maple syrup
Instructions
For The Donuts:
Add your milk + cream, oil and sugar to a pan and scale the mixture. (Heat it right before a boil. The sides will become frothy.)

Take off the burner and let it set for about 45 minutes, or until it's lukewarm.

Add 1 tsp of maple extract and then add the yeast and let it sit for a minute, you will see the yeast beginning to expand.

Add the flour and stir.

Cover and let rise for an hour.

Add baking powder, baking soda, and salt and mix together.

Grab some dough and roll it between your hands to make it tub, connect the ends into a donut shape and place on a greased baking pan.

Let rise for 30 minutes - preheat oven to 375.

Bake for 20 minutes.
For the Glaze:
Combine everything together, color if needed.

Dip donuts in the glaze.
Nutrition
Serving: 1g | Calories: 231kcal | Carbohydrates: 37g | Protein: 3g | Fat: 8g | Saturated Fat: 2g | Cholesterol: 8mg | Sodium: 210mg | Potassium: 41mg | Sugar: 17g | Vitamin A: 85IU | Calcium: 11mg | Iron: 1.2mg
Follow On Pinterest
Follow @bewitchinkitchen On Pinterest for more delicious recipes!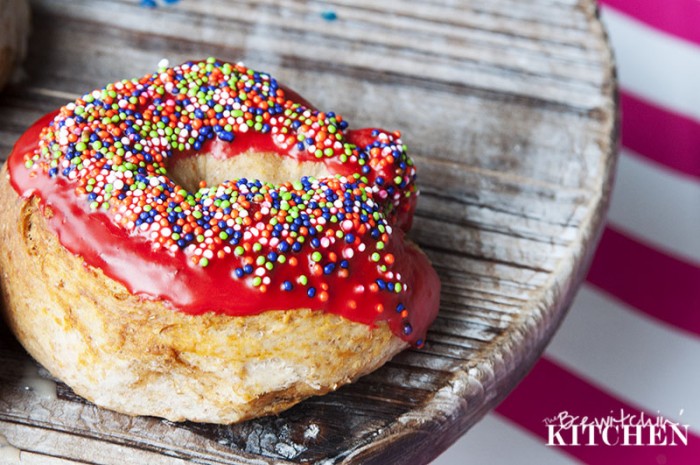 It's recipes like this that I love to share, recipes that use simple ingredients to create something extraordinary, beautiful and memorable. If you like this recipe then you'll love the recipes from MakeGood.ca.
MakeGood.ca is backed behind the brands that you already know and love: Weber® Sauces and Seasonings, Beehive®, Fleishmann's®, Mazola®, Crown®. On top of that, Anna Olsen has created some recipes just for you using ACH products so you can cook along side her with these videos.