Summer Makeup Look: Fun & Fresh #summerlook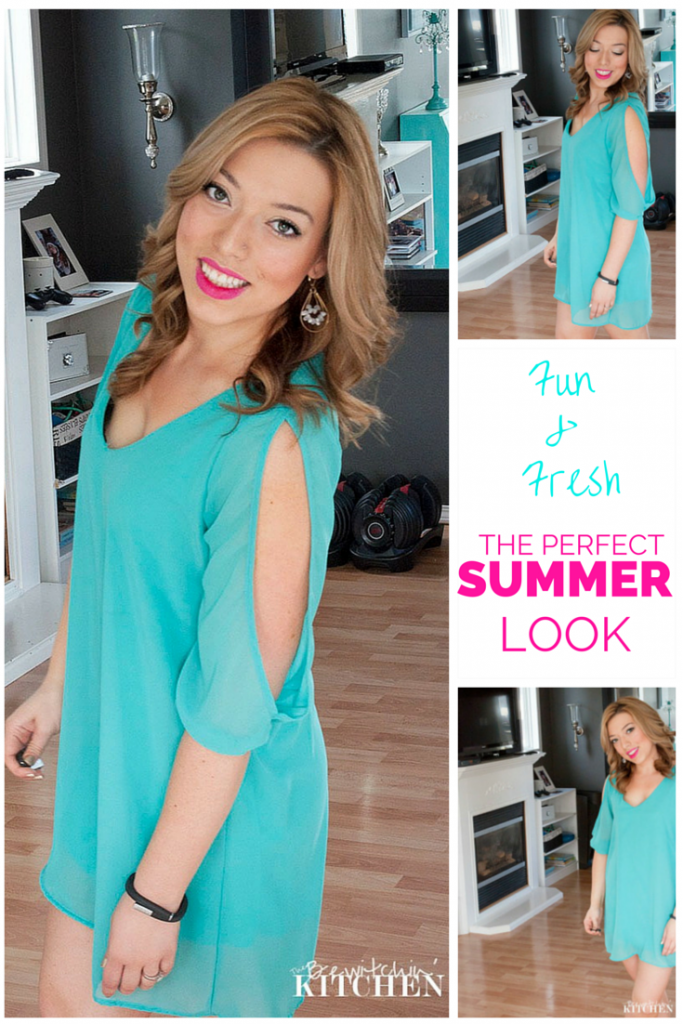 I was sent the Kid in a Candy Store Collection from Younique By Candis. The title of the collection describes it perfectly and it has everything you need for the perfect summer look. (PS – since posting I have been emailed a few times asking where I bought my dress. I got it from Lulus.)
First of all I want to let you all know that I am not a Younique Presenter. I am, however, a fan of the products.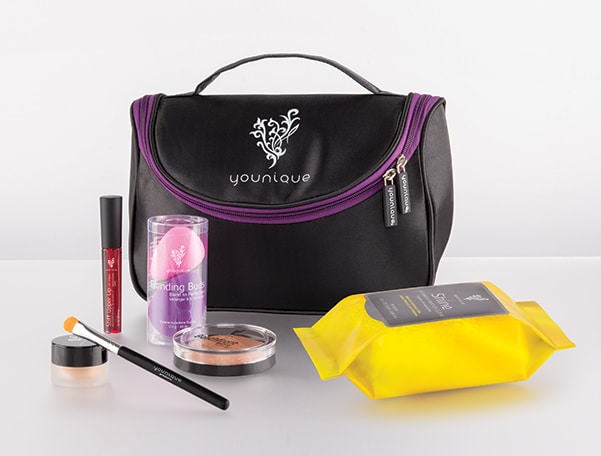 Kid in a Candy Store Collection What's Included:
Makeup Case: With the Kid in a Candy Store Collection you get the makeup bag as a bonus. At first, I wasn't excited for it. I actually told Candis to keep it as I have a lot of bags. After she told me it had a built in make up brush holder, I changed my mind.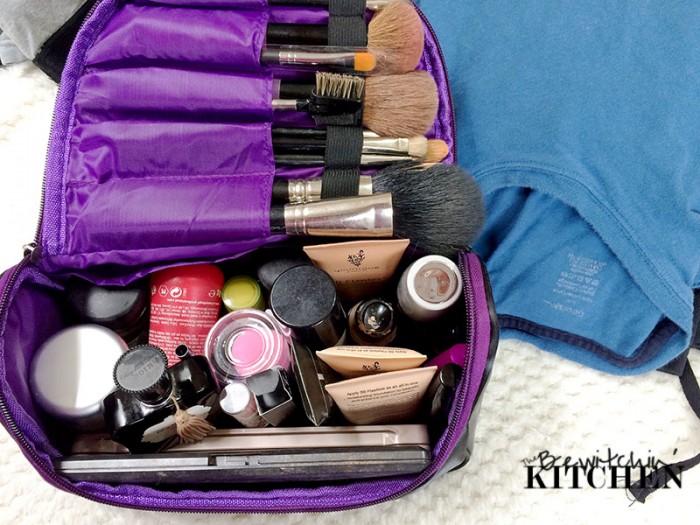 See how much it holds? I have both hair and makeup supplies PLUS perfume. What you don't see is the 2 other MAC palettes at the bottom. Yeah, in total it holds 3 MAC palettes, a Naked pallette, numerous foundations and a whole swack of other stuff – all while fitting in my suitcase.
Blending Buds: You can use these for application of powder/cream foundation, primer, or blusher in seconds. Contains two sponges, a small pink bud for fine detail areas, and a large purple bud for large area application. Be sure you wet them before you use it so it doesn't absorb you foundation. Tutorial on how these work included below.
Cream Eyeshadow Brush: Soft, densely packed bristles that work seamlessly with our cream shadow for easy, creaseless application and smooth blending.
Splurge Cream Eyeshadow: The color I received is "Elegant". It's beautiful, simply put. I didn't have high hopes as I'm not a fan of cream shadows as they tend to crease, but this one doesn't. It stays put all day (I'm really liking all this one application magic that I'm receiving in this collection) and looks great. It has a high shimmer, and works really nice as a highlighter as well. Warning: a little goes a long way. The shadow in the container is sponge like, you don't need to dig it out (I did that the first time I put it on – whoops).
Stiff Upper Lip Lip Stain: When it comes to lip colors, I'm used to sticking to pale pinks or nudes. So when I saw the color Skittish on the product selection chart, I was a little hesitant. It's a bright pink, a long way from my typical nude lip. I knew I wanted to create a fun summer look so I went for it and I LOVE it.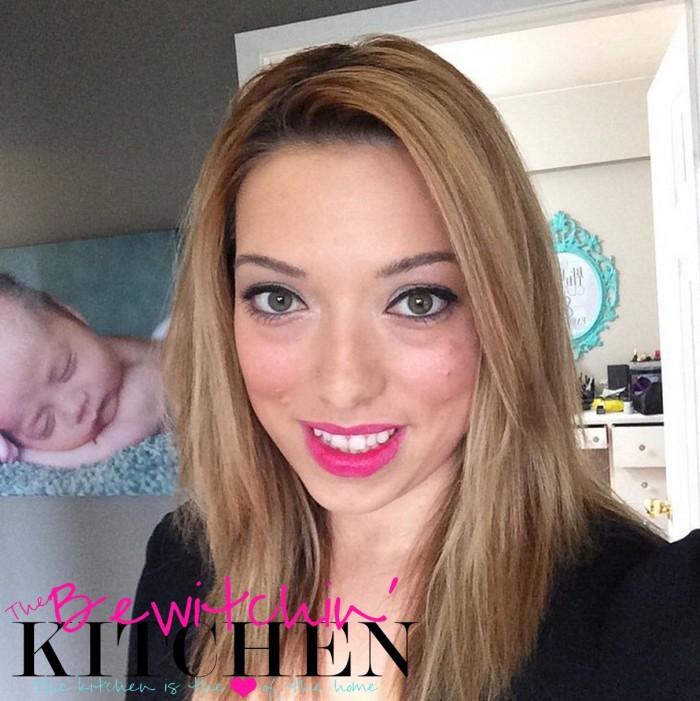 If you take a look through my Instagram, you'll actually see this color appear in a few images (along with a few of my past YouTube videos too). It's a new favorite and it lasts all day with NO re-application. The above photo was taken around 11 and I still had the lip stain on 12 hours later. I finally used the make up remover clothes to remove it.
Perfect for busy women on the go and ideal for a fun summer makeup look!
Beachfront Bronzer: The color I ordered is "Malibu", it's the medium shade. This bronzer is highly pigmented and you don't need to use much of it to get a sun kissed glow. It's half matte and half simmer, but I do find that the "matte" is slightly pearlized as well. I use this almost everyday.
Shine Makeup Remover Cloths: I wasn't expecting to love these makeup remover cloths as much as I do. This is by far the best makeup remover I have ever tried. I've gone through all the makeup remover cloths and pads you see at the drugstore, plus Clinique, MAC's and Estee Lauders – none hold a candle to Youniques. I can take my whole "face" off in less than ten seconds (eyeliner and mascara included), it's amazing. I will be purchasing this again.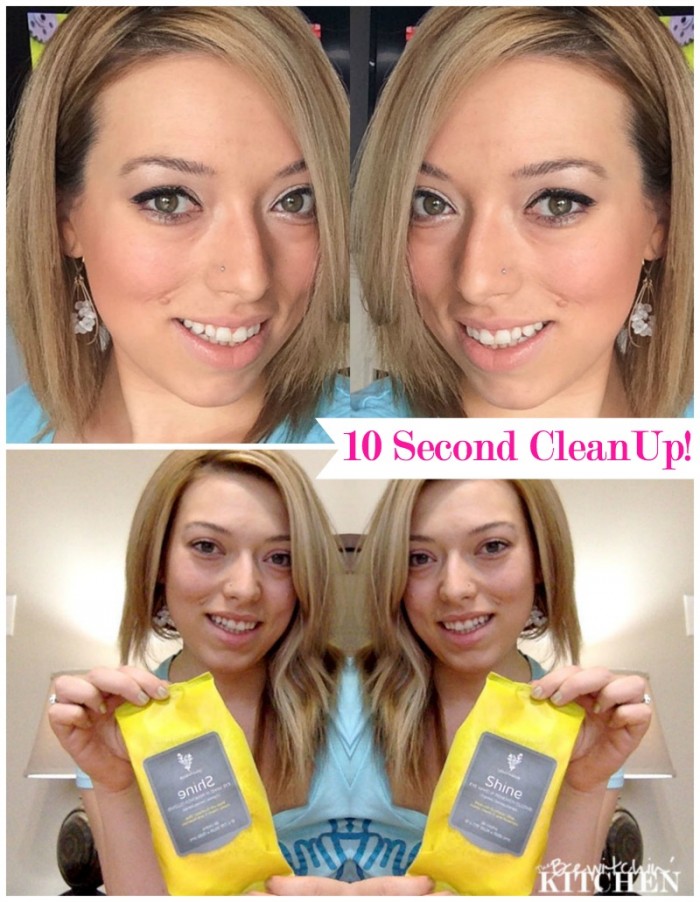 Summer Makeup Look Video:
If it's easier, I created a video of the summer makeup look I created from using the products mentioned in this review. Check it out and let me know what you think.
The Kid in a Candy Store Collection is limited to the season, you can get yours here at Younique By Candis.
Want to hear more? Check out my Highlight and Contour Kit review (the kit is discontinued but you can still buy the products separately or if you contact Candis, she'll help you find a similar collection) and my review on the famous 3D Mascara. 
What product are you most excited about with the Kid in a Candy Store Collection?
FREE Recipe Binder
Are you constantly wondering what's for dinner?
When I don't meal plan I feel behind, and we usually end up ordering take out. This recipe binder will keep you organized and make life a little bit easier.