Make Your Own Salad Dressing and Vinaigrette with These Supplies
It's no secret, I love making homemade vinaigrettes. It's so easy to make your own salad dressing (and nutritionally beneficial as well) so here are some supplies to make it easy.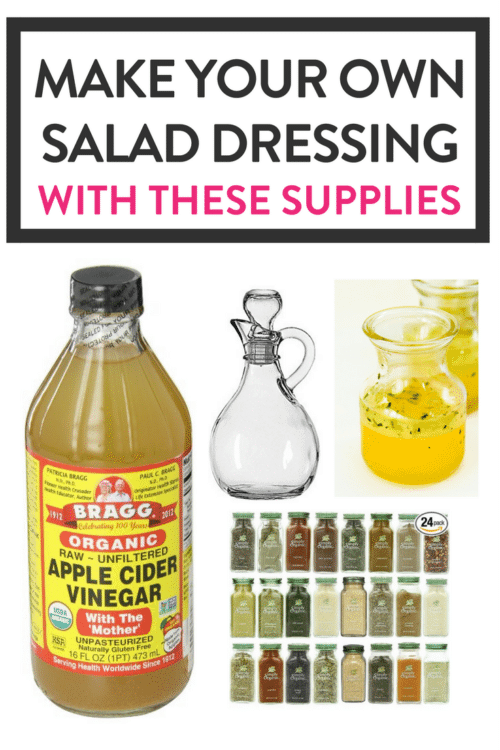 I'm really excited to announce that I'll be releasing my first ever recipe eBook! It's called Delish Dressings & Vinaigrettes and I put it together because whenever I share a homemade vinaigrette recipe on The Bewitchin' Kitchen, it does well. It's clear you guys like them!
Some of my favorite vinaigrette recipes: 
Want more check out these homemade vinaigrette and dressing recipes.
Make Your Own Salad Dressing and Vinaigrette with These Supplies
Black and Decker Vinaigrette Maker – this makes it super easy to make your own vinaigrette.
Red Wine Vinegar
Olive Oil and Cruet Dispenser Set
Rice Vinegar
Dressing Bottle
Coconut White Balsamic (one of my favorites)
Vitamix (I have this blender and swear by it)
Immersion Blender (this more affordable option also works for avocado based dressings).
Disclosure: This post contains affiliate links for your convenience. As an Amazon Associate, I earn from qualifying purchases.
FREE Recipe Binder
Are you constantly wondering what's for dinner?
When I don't meal plan I feel behind, and we usually end up ordering take out. This recipe binder will keep you organized and make life a little bit easier.